Groundhog Day: Attractions Worth Repeating … Forever
When we talk about "Groundhog Day" experiences at Walt Disney World, we're not necessarily talking about a large rodent emerging from his burrow. We know that Mickey Mouse remains safely in the Magic Kingdom's Town Square Theater. And despite his comedic talent, he has little weather forecasting ability.
No, we're talking about the 1993 movie where Bill Murray plays arrogant weatherman Phil Connors, who is reluctantly covering the Groundhog Day festivities in Punxsutawney, Pa. After a blizzard traps him in town for the night, Murray's character wakes up to the same song and chatter on the radio and the same events unfolding through the town. Soon, he finds that he's trapped in an endless time loop. He's stuck reliving Groundhog Day over and over, while everyone surrounding him is unaware of his predicament.
Much like Phil Connors, if you're a frequent visitor to Walt Disney World, you might find yourself in your own Groundhog Day. Riding the same attractions over and over. Taking the same route through the parks. Ordering the same lunch. I had my own Groundhog Day moment when my boat got stuck in the final scene of It's A Small World. Endlessly cheery, well-intentioned but ultimately annoying, it's kind of the Ned Ryerson of Disney attractions.
Luckily, Walt Disney World has a number of attractions that will break you out of that time loop. So on this Groundhog Day, let's take a tour of the park attractions that offer a different experience each time you visit.
A unique experience, now doubled
Our first attraction, Animal Kingdom's Kilimanjaro Safaris remains a must-do every visit, for the simple fact that the experience changes every time. These aren't animatronics you're seeing, they're real animals, doing real animal things. Occasionally they'll even block the path of your ride vehicle.
It's Disney's largest attraction by a wide margin, with the tour winding through the 110-acre Harambe Wildlife Reserve. You can view up to 34 species of African wildlife in the various habitats. I say "up to" because you can't always see all the animals. They have minds of their own, so they could be hidden away on one tour and in full display the next. Part of the appeal of Kilimanjaro Safaris is that you never know what you're going to get.
Credit Disney Imagineers for giving up a bit of control to provide a genuine safari experience. They could have gone with tracked vehicles that moved at a steady pace, but that would have meant blocking animals from the track. Instead, you have actual drivers on dirt roads with the ability to speed up, slow down and even stop when a giraffe decides to take its time crossing a path. The drivers add their own personality and insight to each safari, peppering animal facts with the occasional joke, and pointing out animals that might be further in the distance or obscured by landscaping.
Last year, Kilimanjaro Safaris debuted a nighttime tour to accompany new nighttime experiences and longer hours. It offers a distinctly different experience with strategically-placed lighting effects that simulate a setting sun. You won't see as many animals as the daytime version.  But some animals that tend to lounge during the day will be more active at night. This new iteration makes Kilimanjaro Safaris an even more repeatable attraction.
The adventures continue and continue
The original Star Tours took guests on a thrilling motion-simulated ride through hyperspace to the trenches of the Death Star. Fun, but the journey traveled the same parsecs every time. Then, in 2011, Hollywood Studios welcomed the re-imagined Star Tours: The Adventures Continue.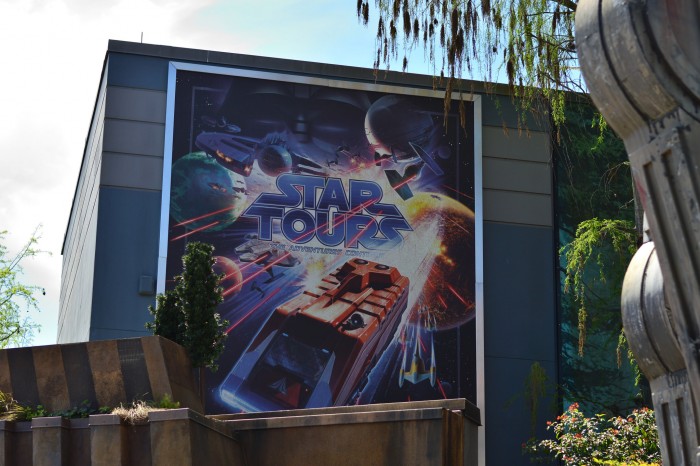 The current version sends guests randomly to different locations in the Star Wars universe. The ride has enough variation for nearly 100 combinations of scenes. It has the added factor of a "rebel spy" in each ship, where a guest is randomly revealed to be a spy, setting in motion the mission to get him or her to safety.
Multiplying the repeatability, in 2015, the ride added a scene on Jakku from "Star Wars: The Force Awakens." With more Star Wars movies on the horizon, the prospect of new scenes lends even more variation to the attraction.
That cartoon is talking to me
We turn to a pair of attractions built through Disney Imagineering's Living Characters initiative. Imagineers wanted guests to interact with animated characters in real time. The effort resulted first in the Stitch Phone installed in Disneyland's Tommorowland, and then Lucky the Dinosaur, a walk-around performer that appeared in Disney's California Adventure and Disney's Animal Kingdom before heading to Hong Kong Disneyland.
The Living Characters initiative reached its next phase with a pair of attractions, Turtle Talk with Crush in Epcot and Monsters, Inc. Laugh Floor in Magic Kingdom. Both use Pixar animated characters to interact with an audience in real time.
Voice actors with a talent for improvisation make these experiences engaging. Audiences make them different every time. That's because both rely on audience interaction in part for their content.
In Turtle Talk, young audience members are picked by Crush himself to ask questions. In Monsters, Inc. Laugh Floor, guests can text in jokes before the show. The ensuing stand-up comedy routines, which also enlist the help of the audience, can hit or miss, but they're always unique.
Ready, aim, fire … and repeat
The next category of repeatable attractions count on a visitor's competitive streak. We're talking about two attractions that are, in essence, interactive shooting galleries.
Toy Story Midway Mania! and Buzz Lightyear's Space Ranger Spin rely on what most video games do for replay appeal: the desire to increase your score. You board your ride vehicle and take aim at various targets. With each ride, you get a bit better, learning the high-value hits that will up your score.
Buzz Lightyear has the added challenge of controlling the rotation of your vehicle as you aim your laser cannon. And those lasers can be a bit difficult to aim. In fact, you might find you spend your first ride just getting acclimated to the controls. An immediate re-ride is a sure way to get that score into respectable territory.
Toy Story's controls, on the other hand, are fairly intuitive. With your 3-D glasses on, you get a practice round tossing pies with your pull-string cannon, then, off you go. The skill comes in learning the various games at each stop of the ride. There's a lot of images coming at you, and picking out the best targets isn't easy. Plus, there's the fatigue factor from pulling that string non-stop. Still, seeing the top scores of the day as you get to the end is inspiration to ride again.
Cast members take starring role
There's a reason they call them cast members. It's because they're playing a role in your family's vacation. But there are a couple attractions where the title "cast member" really fits. On the Magic Kingdom's Jungle Cruise and Hollywood Studio's Great Movie Ride, the cast members play a key role in the attractions. In fact, their skills at their roles can turn a humdrum ride into a true highlight.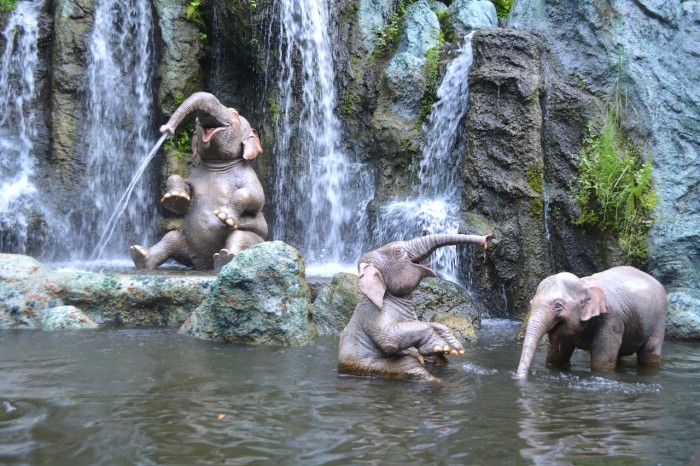 The Jungle Cruise has evolved through the years. When the attraction first debuted with the opening of the park, the animatronics amazed visitors. As the Jungle Cruise aged, humor seeped into the story. Today, it's as much about the jokes as it is the mechanical animals. A good skipper with timing and delivery can make even those groan-worthy puns hilarious. If you travel around Christmas, it's worth seeing the holiday overlay, which transforms the attraction into the Jingle Cruise.
The Great Movie Ride has tour guides that offer fairly routine narration until the ride gets hijacked by a gangster or a bandit, depending on which version you're riding. While two versions of the ride help mix things up, the script has become a bit stale over the years. Perhaps, it's time for the Great Movie Ride to take a cue from the Jungle Cruise and bring a more light-hearted tone, allowing cast members the flexibility to bring more humor and personality to the experience.
Bonus experiences
A few more attractions that offer more than the same routine:
Enchanted Tales with Belle: While the Magic Kingdom attraction's story is a fairly set piece, the variation comes from the audience taking various roles. The interaction and photos with Belle, herself, add to the uniqueness.
Spaceship Earth: Epcot's iconic attraction features interactive screens during your final descent that allow you to choose a future for yourself. Admittedly, this feature is getting a bit long in the tooth, with some "future" advances already here.
Kali River Rapids: The Animal Kingdom attraction doesn't change, but the orientation of the ride vehicle does. Depending on which side of the rotating raft you end up on, you can escape with a splash or two, or emerge dripping wet.
So, what's your favorite Walt Disney World attraction for repeatability?
Robert Blaszkiewicz is on Twitter @RobertBlaszk and Facebook.