The SATURDAY SIX Checks Out the DEAD COCONUT CLUB at Universal CityWalk
This week's SATURDAY SIX takes a look at the DEAD COCONUT CLUB! For the last several years, Universal has been expanding Halloween Horror Nights (HHN) across the entire resort. While HHN itself takes place within Universal Studios Florida, we've seen HHN-themed drinks and food options at the onsite hotels for a while now. Back in 2019, Universal's Cabana Bay Beach Resort took it up a notch with a fully immersive pop-up experience dedicated to Stranger Things, which was a featured house at HHN 29. Since that time, Cabana Bay has continued with annual pop-up experiences during HHN, and added the transformation of its lobby bar the Swizzle Lounge (both of which we covered last weekend in this fine blog series).
This year things got even better. How? Well, an entire venue in CityWalk was completely transformed.
# 6 -Dead Coconut Club
Until the Covid-19 pandemic, Red Coconut Club was a lively nighttime spot at Universal CityWalk, offering signature drinks, live music, and dancing in a sophisticated tiki-themed atmosphere. When the entire Universal Orlando Resort shut down for Covid in March 2020, the Red Coconut Club became one of the only places at Universal that never re-opened.

In August, we began to see some teases at the theme parks (at the All Hallows Eve Boutique in IOA and outside the Horror Make Up Show at USF) for the "Dead Coconut Club." When the HHN-themed Tribute Store opened earlier this month, guests noticed an amazing detail in one of the pieces of artwork. There was an advertisement for the Dead Coconut Club and it was "coming soon." Now, Universal itself had not mentioned ANYTHING about the Red Coconut Club being transformed during HHN. Were all of these teases this just incredible Easter Eggs for fans with a world-class play on words? Or was it something we would actually get?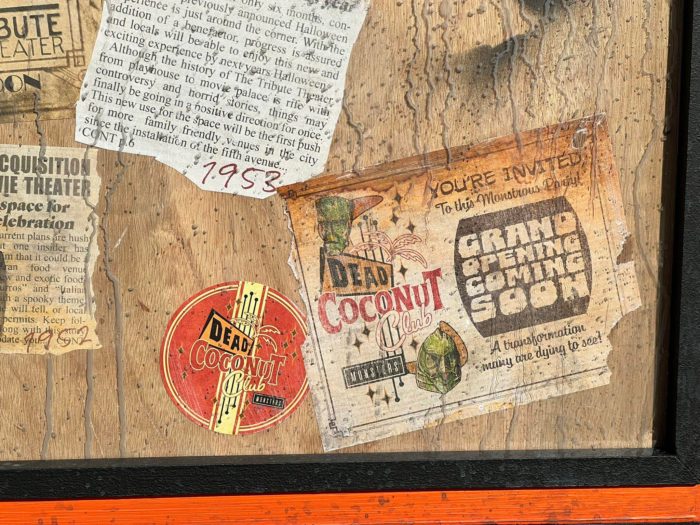 Turns out, it didn't take long to discover we were indeed getting the Dead Coconut Club at CityWalk.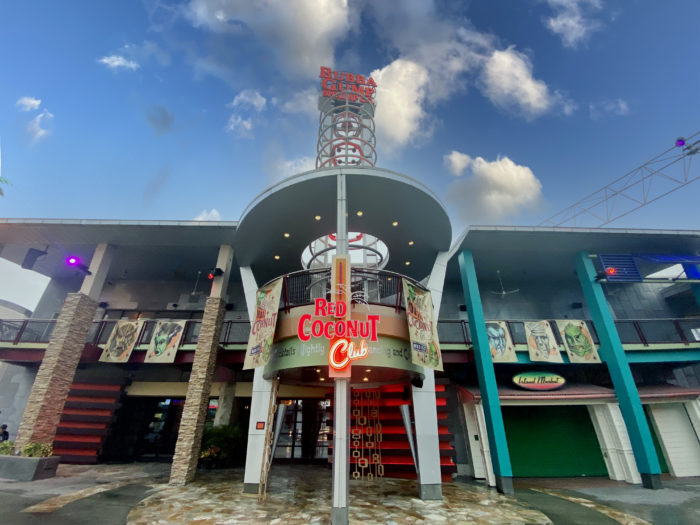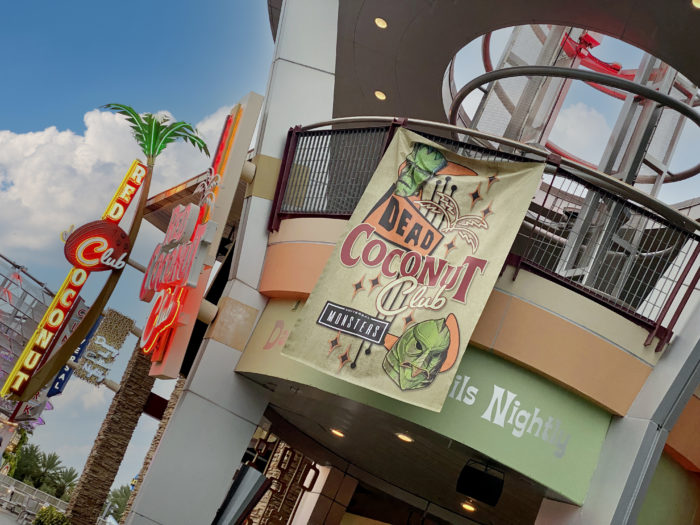 Once stepping inside the door, guests get to see how much work and effort was put into bringing this area to life.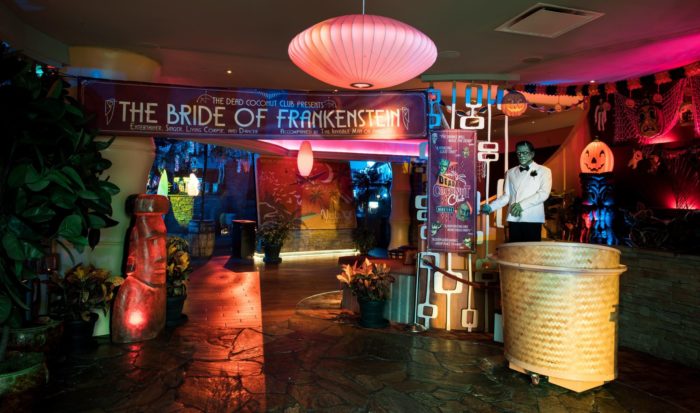 A suited up Frankenstein's Monster is here to welcome us to the Dead Coconut Club.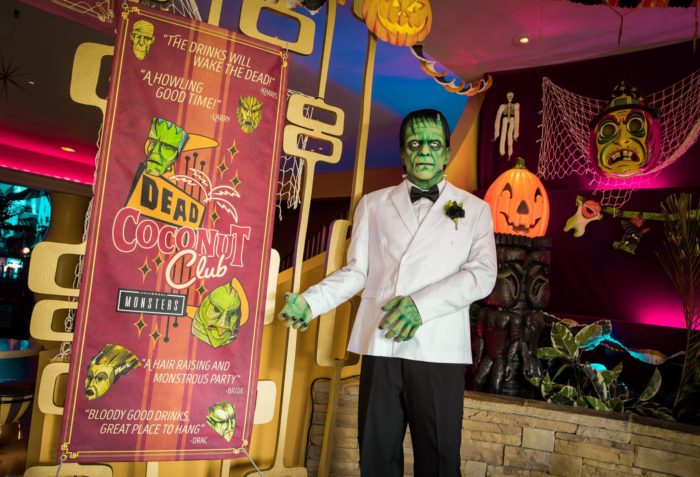 The club itself is fully decked out in Halloween décor along with tributes to the Universal Monsters, including this faux ad for Vesta Airways (in the 1931 film Dracula, the Vesta is a schooner in which the characters – including Bela Lugosi's Dracula – travel to London on).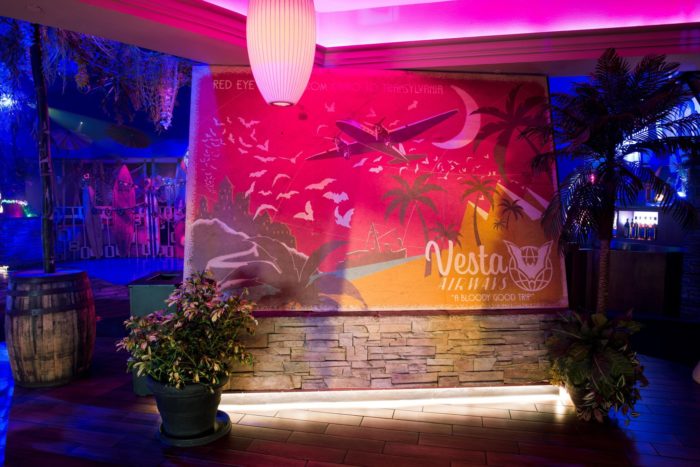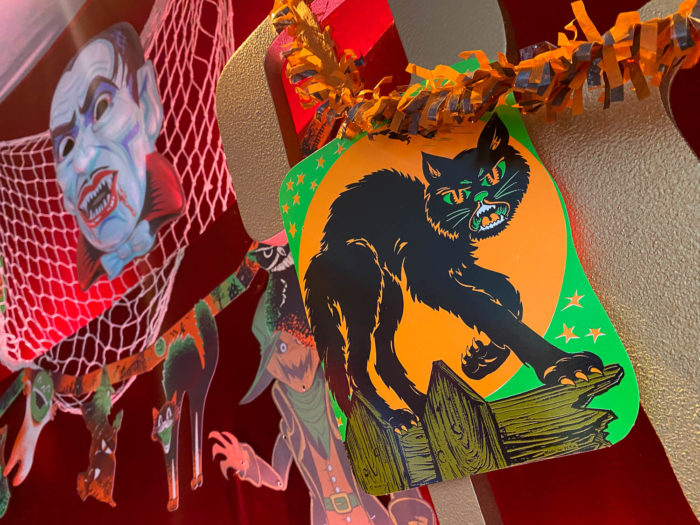 The Dead Coconut Club also incorporates the tiki culture theme of the Red Coconut Club.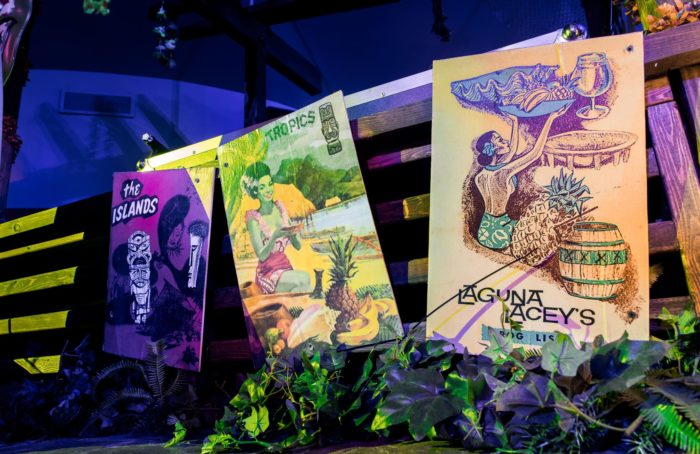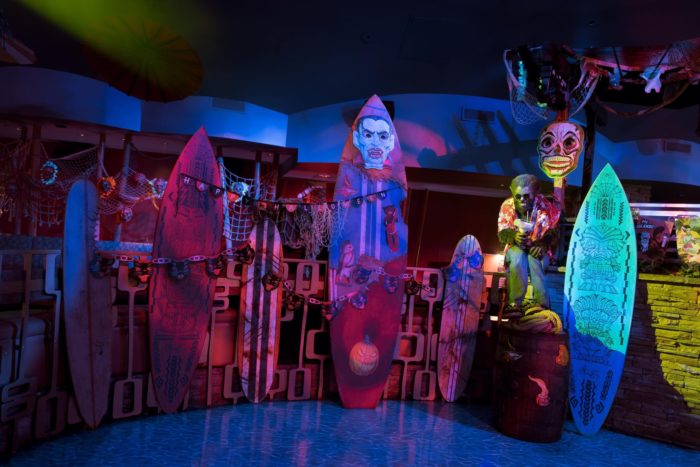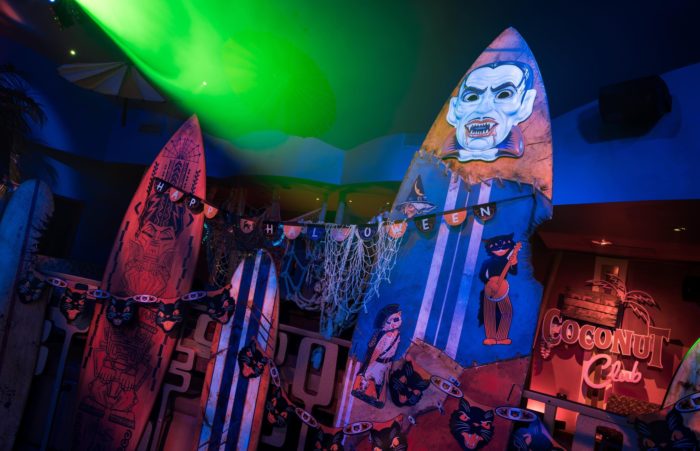 None of those lazy QR codes here. NAY NAY. The Dead Coconut Club has fully themed drink menus.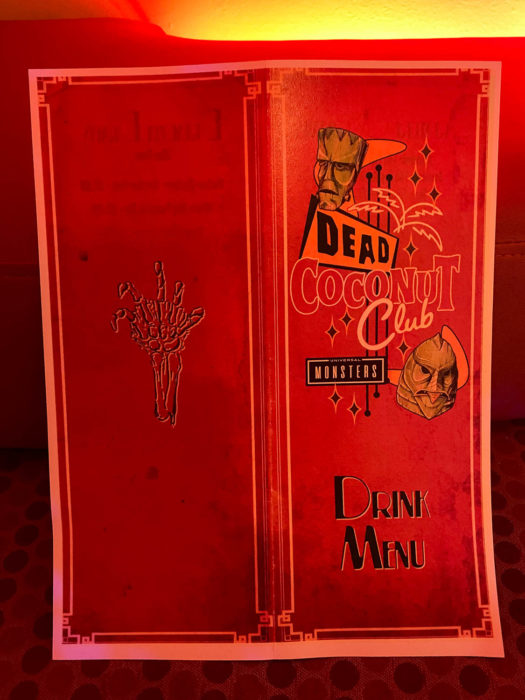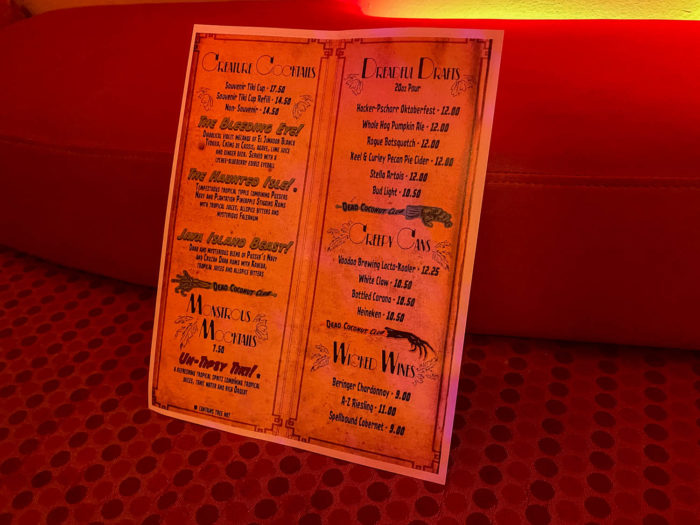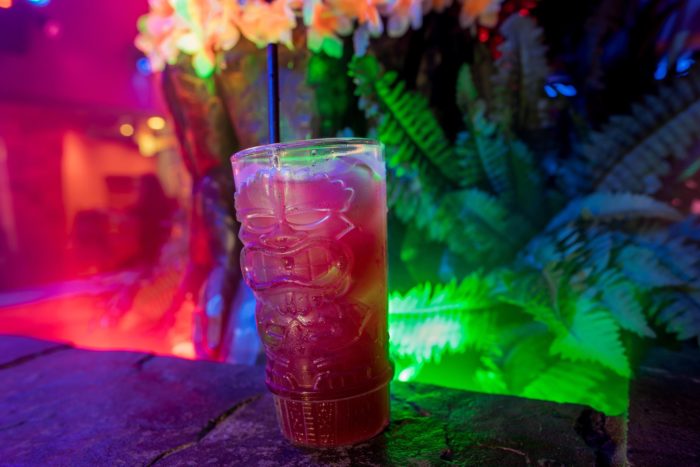 The Dead Coconut Club even has a live music component with The American Sirens. From A to Z, everything about the Dead Coconut Club experience is teriffic.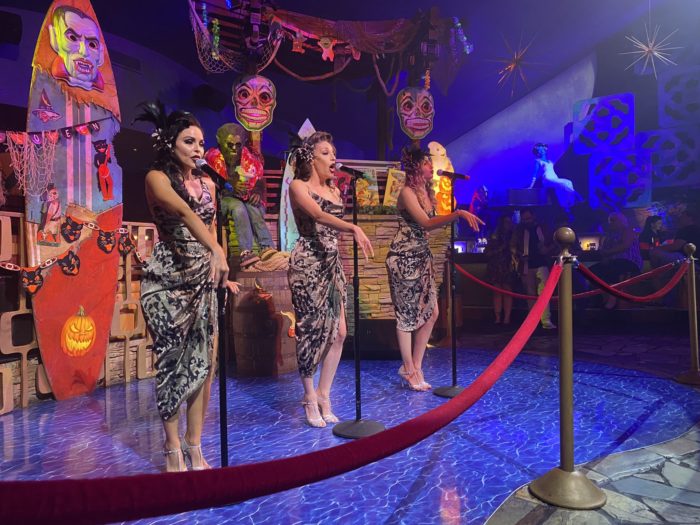 # 5 – The Monsters
It's clear right away that the Dead Coconut Club is a loving tribute to Universal's Classic Monsters, so let's take a look at some of the ones we see…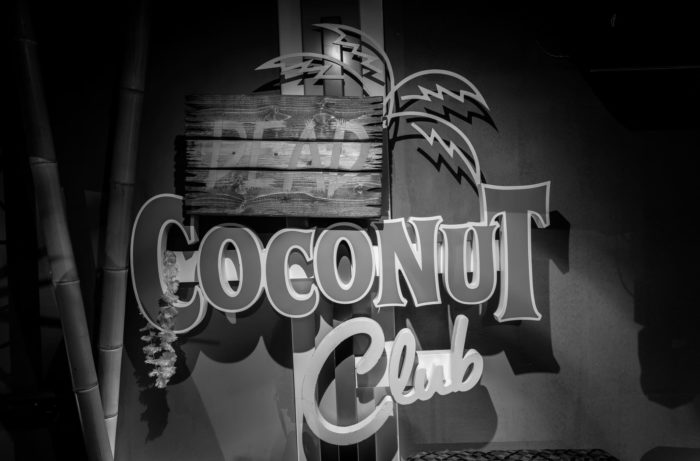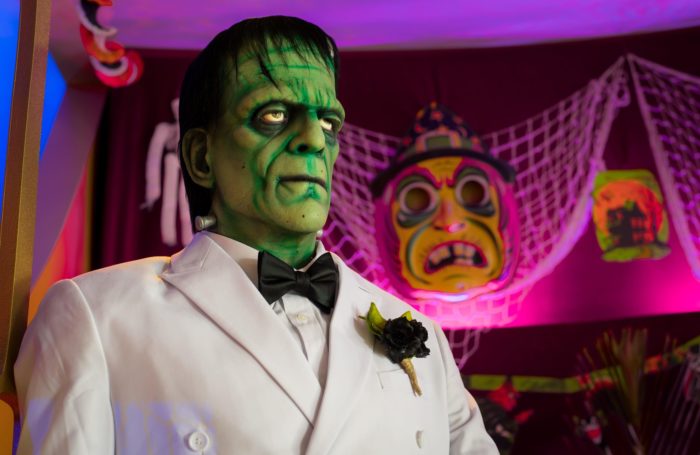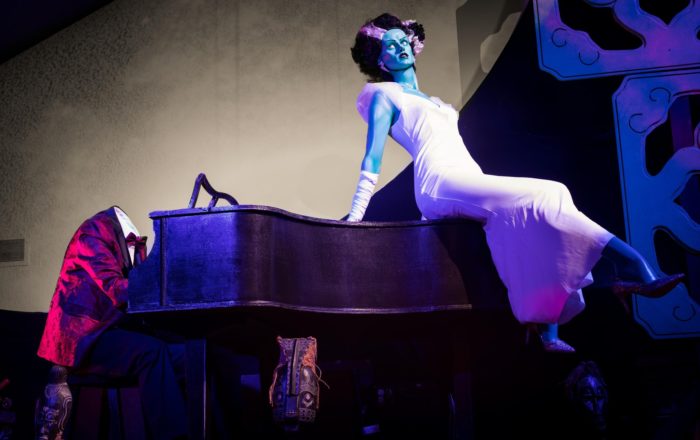 You know you've done a good job in the theme park universe when the fan community feels inspired to create artwork based on the project. So many artists on social media have created their own artwork based on the Dead Coconut Club, including this great piece featuring the Bride of Frankenstein.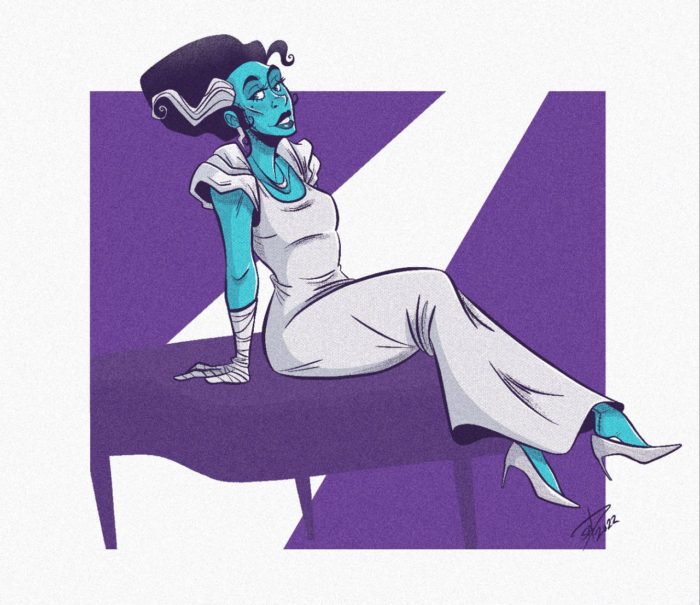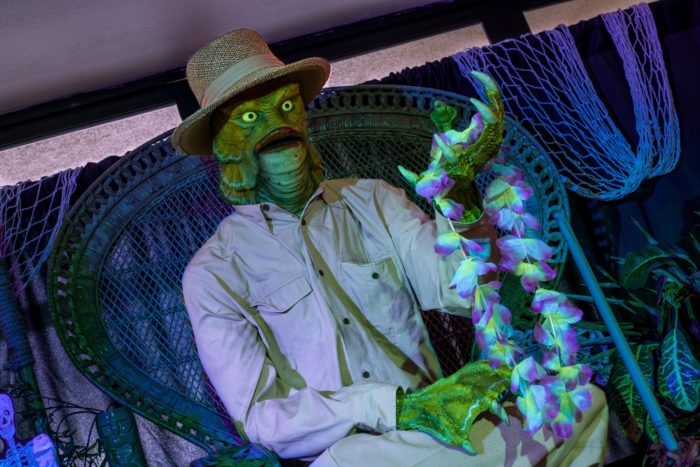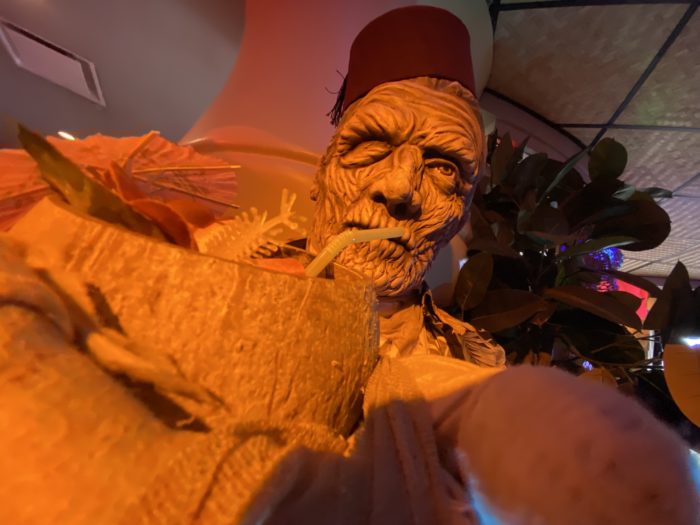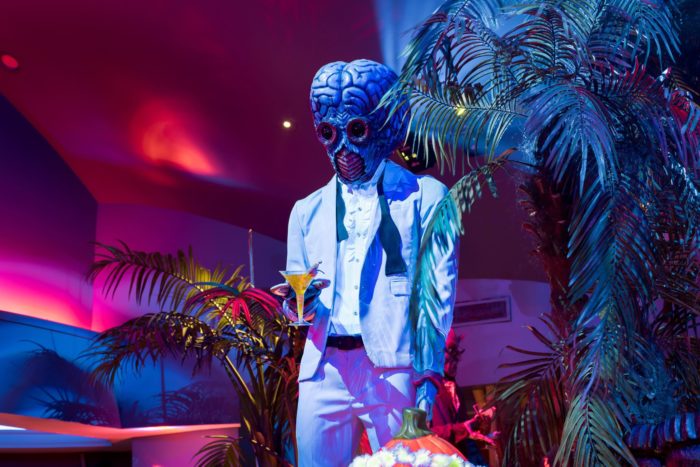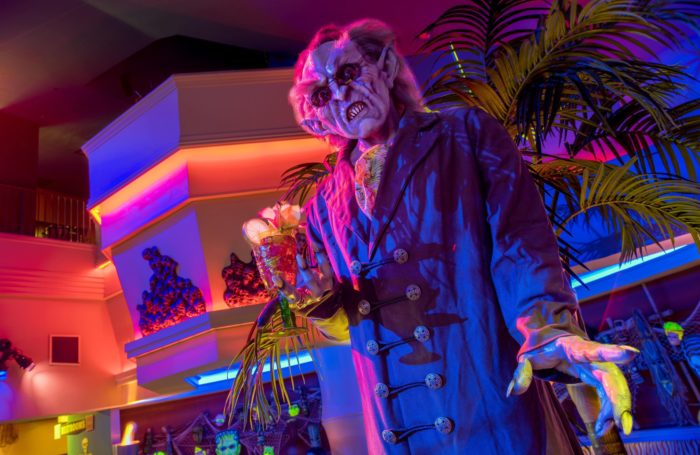 # 4 – Monsters Cafe
For Universal theme park fans, we love seeing Easter Eggs dedicated to our favorite theme parks. Inside the Dead Coconut Club you'll see a couple references to items which were once at the Universal Classic Monsters Café in USF.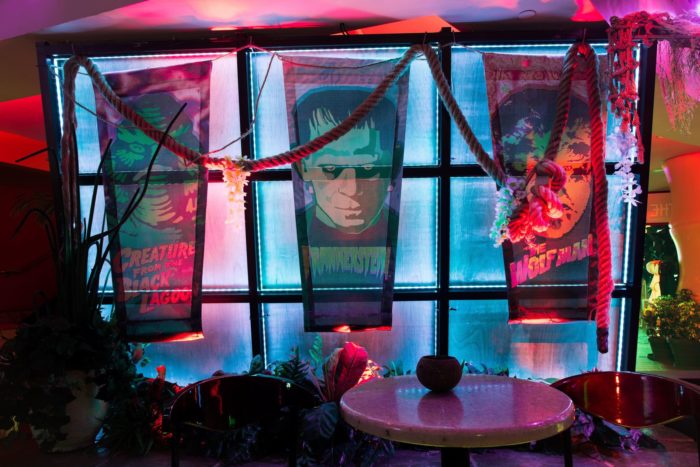 This "drive-in theater" is playing clips from a video loop which was previously seen in Monsters Café.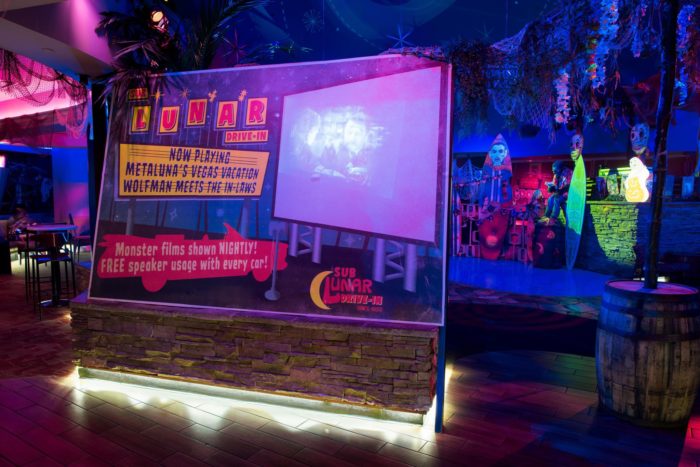 Even the Easter Eggs have Easter Eggs, as the "SINCE 1923" reference on the faux drive-in theater ad is alluding to the year the very first Universal Monsters movie came out (The Hunchback of Notre Dame).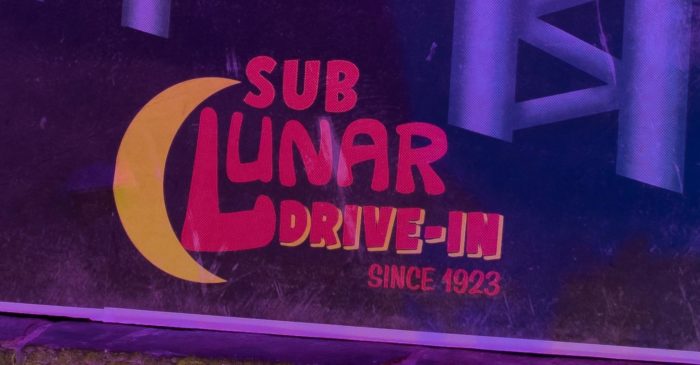 # 3 – Jaws Tributes
We love our Jaws tributes at Universal. For Disney theme park fans unaware of the history of the Universal parks, Jaws was an opening day attraction for Universal Studios Florida that was eventually replaced by Diagon Alley. Over time, its legend has only grown and Jaws has essentially become Universal's version of EPCOT's Horizons attraction. Absolutely beloved by the hardcore Universal audience. People have been wanting more Jaws representation in the parks for years, and we have been starting to get some, including this iconic yellow barrel below in the Dead Coconut Club.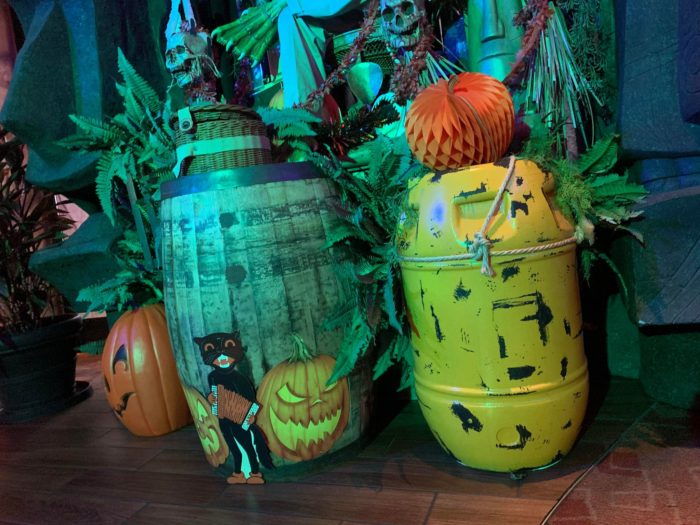 We've seen this barrel before, including earlier this year at the Jaws, E.T., and Back to the Future-themed Tribute Store.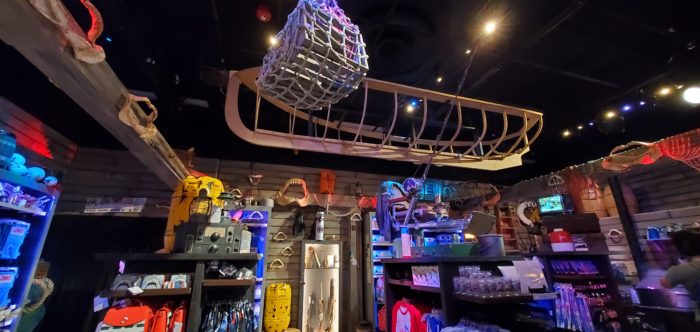 The barrel was also seen in the Legacy Store when it opened in CityWalk back in 2021.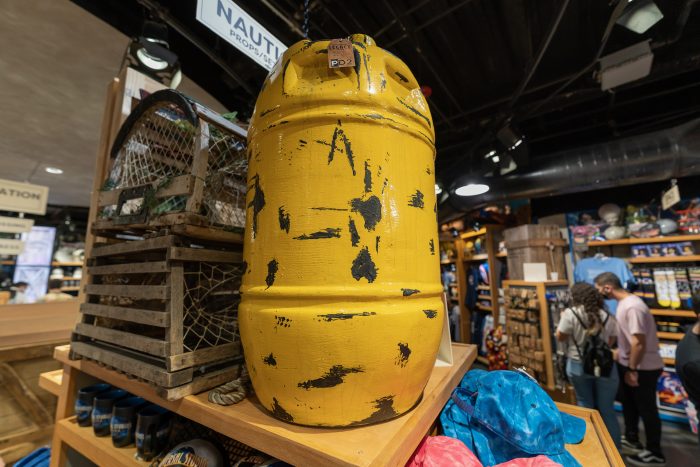 A wall behind the main bar of Dead Coconut Club also features some pretty recognizable shark teeth (along with the model of the Vesta schooner from Dracula). However, this collection of props  also has one of the best Easter Eggs we've seen in ANY theme park…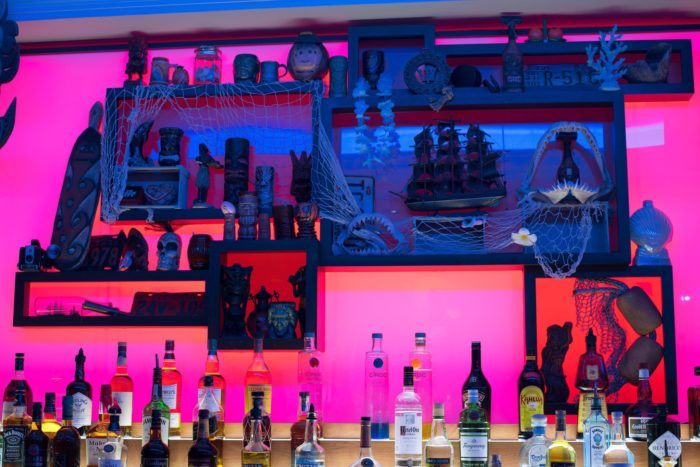 # 2 – An Actual "Easter Egg"
That's right, if you look closely you'll see a literal "Easter Egg" in the collection of tiki mugs behind the bar.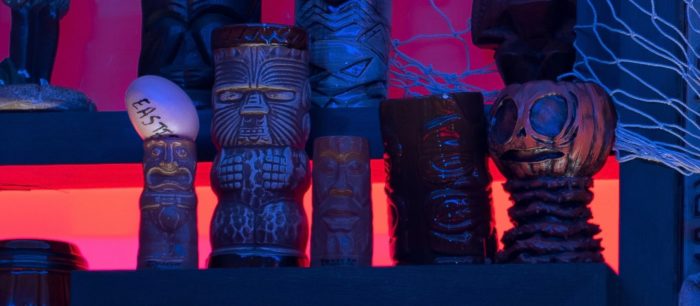 # 1 – Caricatures
My favorite design element in all of Dead Coconut Club  is the wall of celebrity caricatures. This is something we've seen before in places like The Hollywood Brown Derby at Disney's Hollywood Studios. It is a fun nod to the history of Hollywood but what makes this absolutely wonderful is all the "celebrities" are from monster movies. That idea alone is straight up E-Ticket.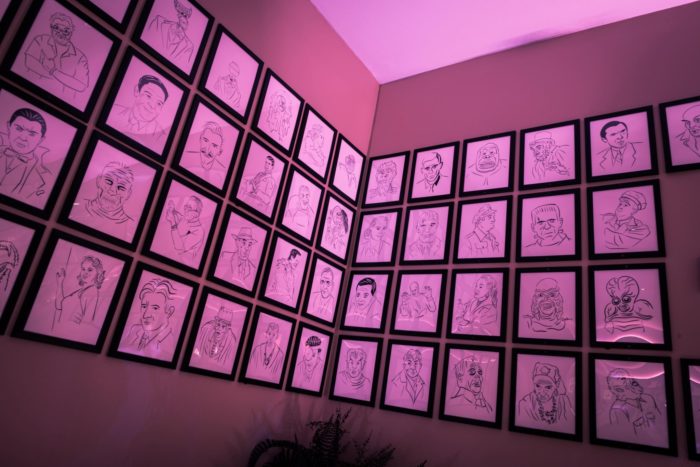 See how many characters you can identify.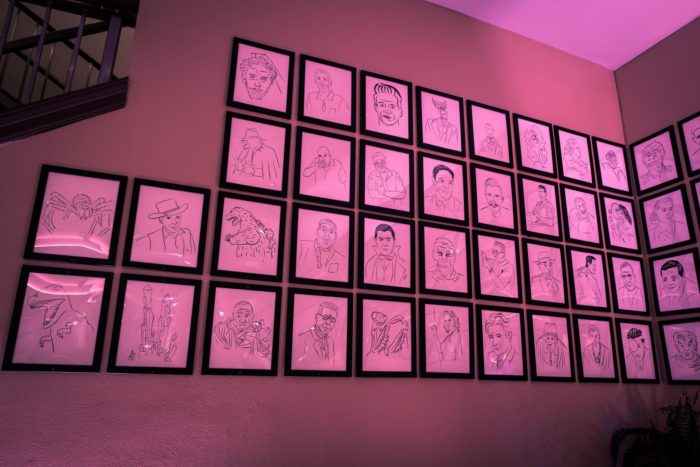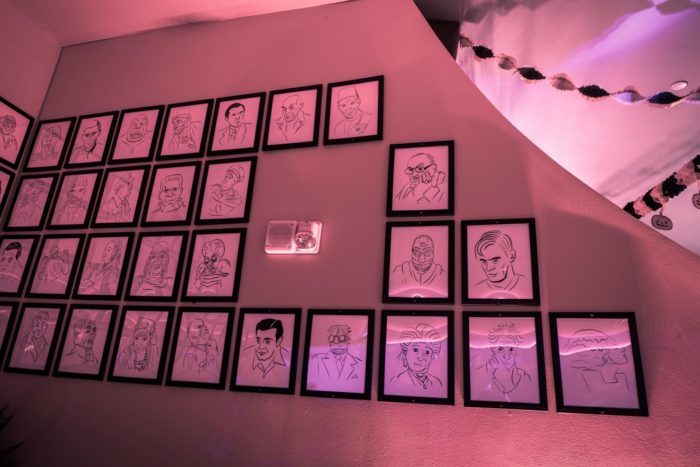 HONORABLE MENTION – The Merchandise
Universal could have stopped right there and we'd be good, but they went even further. In between the Red Coconut Club and Bob Marley – A Tribute to Freedom restaurant is a small venue for merchandise. This was also themed to the Dead Coconut Club.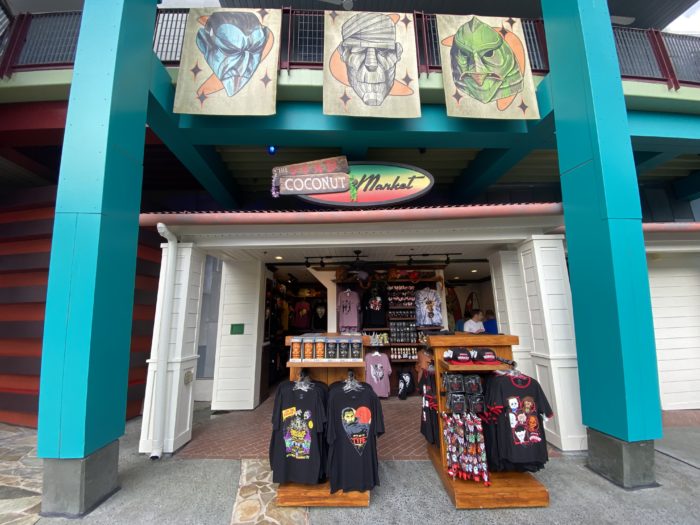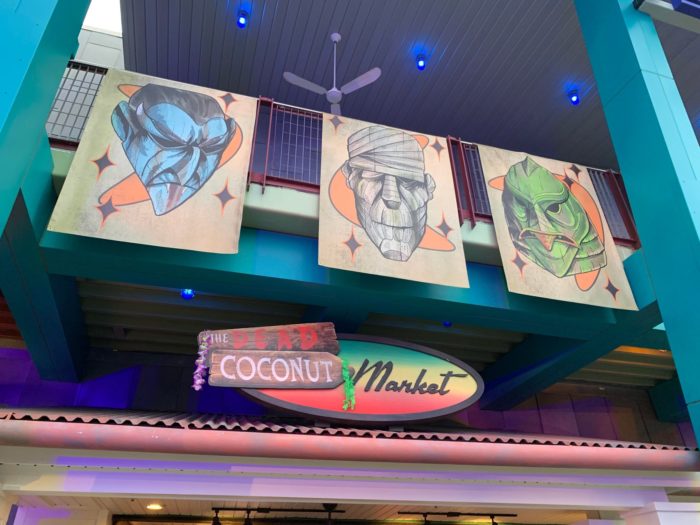 This small store features monster related items, HHN merchandise, and one MUST GET shirt.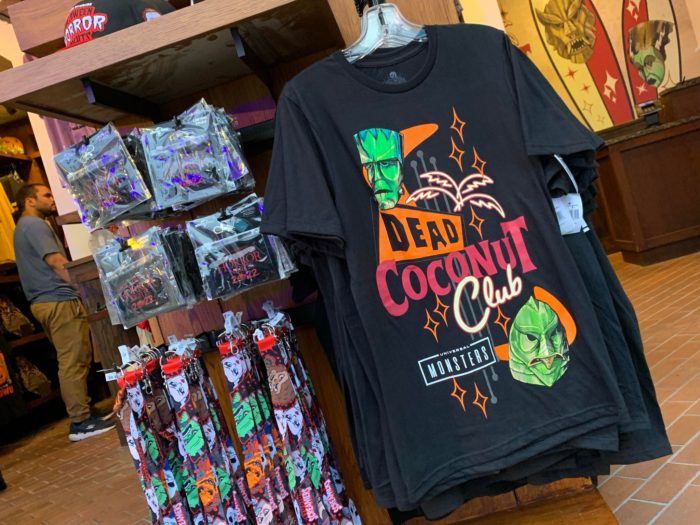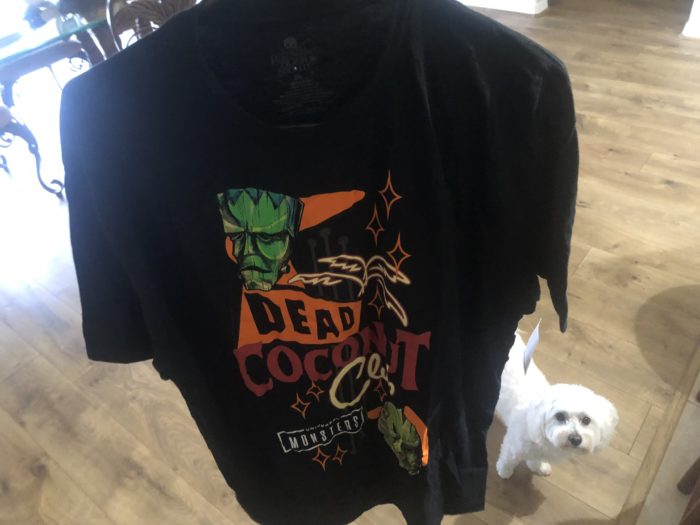 This following picture will mean little to most people reading this, but for me it is one of those "little touches" which can really elevate something. The Dead Coconut Club has an official Halloween Horror Nights logo for the shirt label. It doesn't seem like much, but in the theme park world something like this is generally only done for the prestige brands like Star Wars: Galaxy's Edge, Pandora: the World of Avatar, or the Wizarding World. To see it used for something like Dead Coconut Club merchandise is just fantastic to a "merch guy" like myself.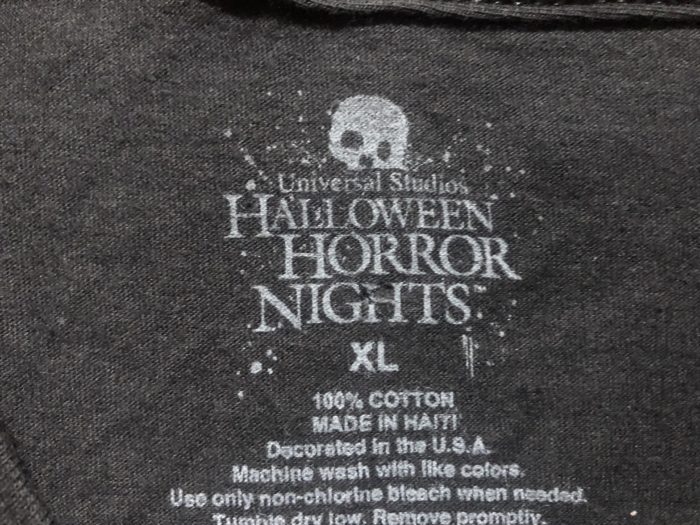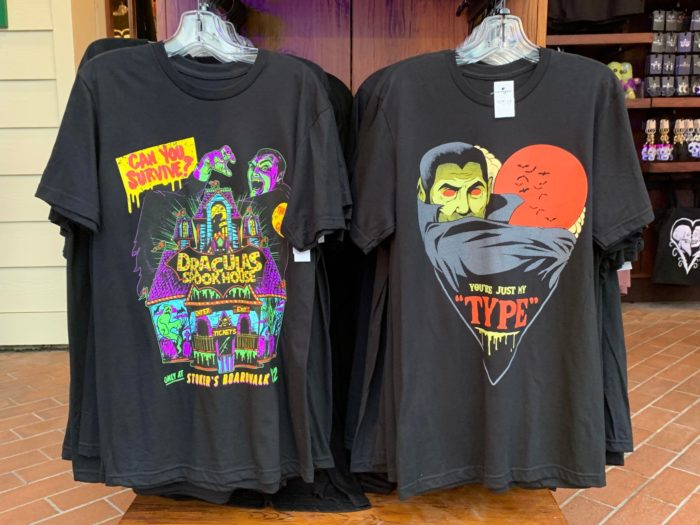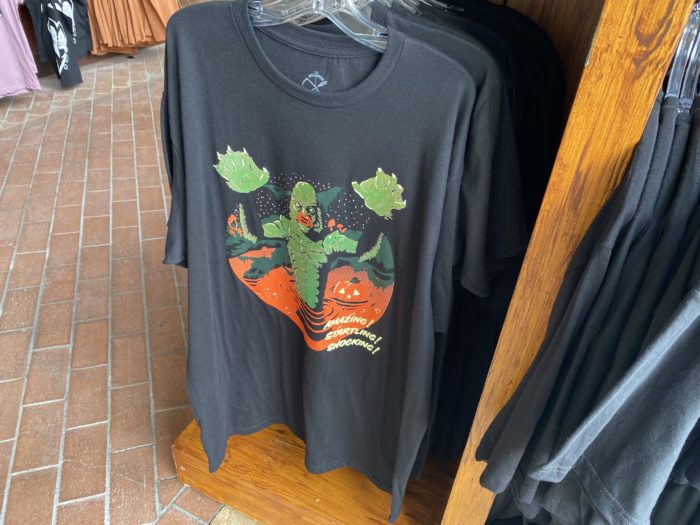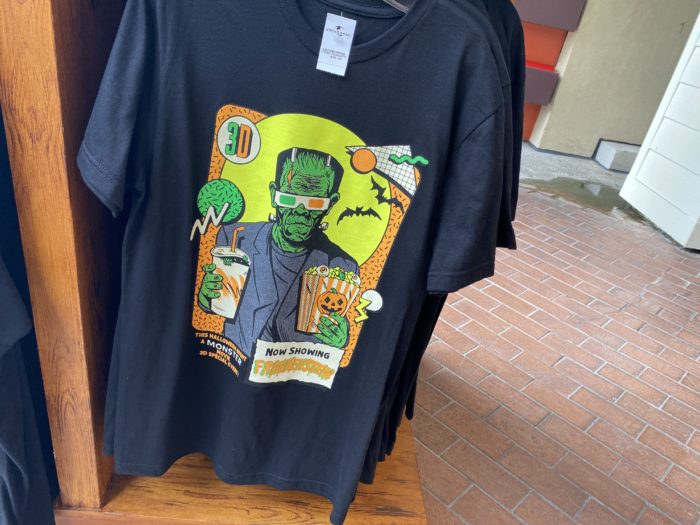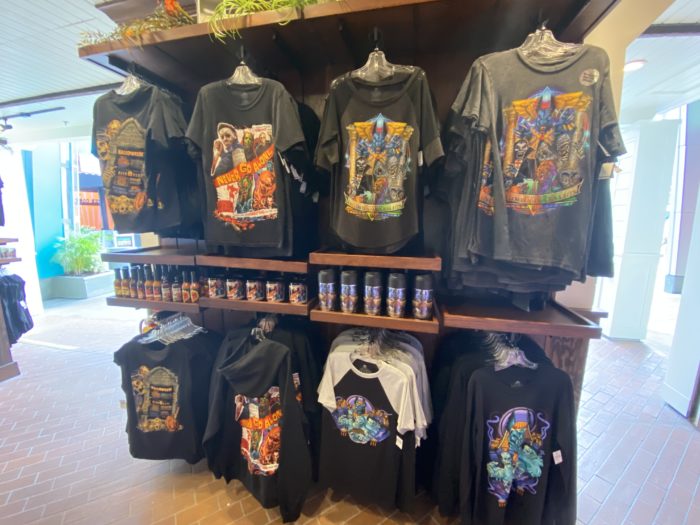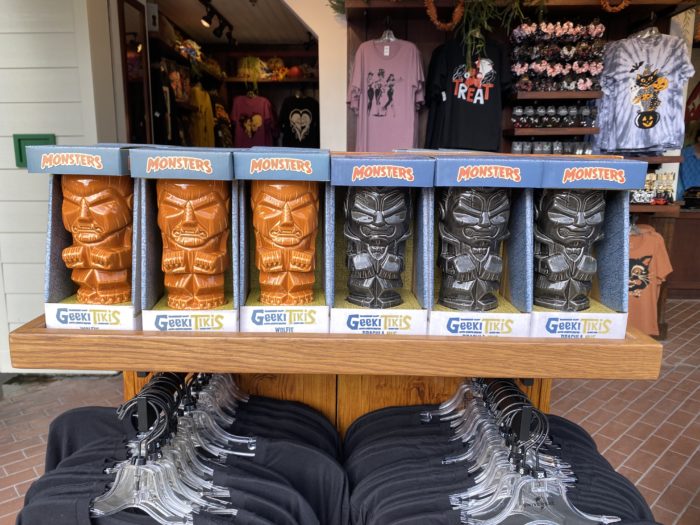 So there you have it: The SATURDAY SIX Checks out the DEAD COCONUT CLUB at Universal CityWalk! See you next weekend for the latest installment of the SATURDAY SIX, where we'll look at something fun from the world of Disney and Universal. If you enjoyed yourself, be sure to check out the THEME PARK ENJOYMENT INDEX, giving a monthly recap of all the theme park news you need to know (and a lot more you don't need to know, but we're gonna tell you anyway). You can also follow Your Humble Author on Twitter (@derekburgan).
If you enjoyed this article, you will surely like the following: 
SATURDAY SIX Presents: The Disney Merchandise Hall of Shame
SATURDAY SIX Presents: The Disney Signage Hall of Shame
SATURDAY SIX Presents: The Disney Food Hall of Shame
SATURDAY SIX: Tribute to Josh easyWDW
Special Thanks to The Elite Brandon Glover, Digital Maestro Scott Walker, the bio-est of all reconstructs @bioreconstruct, Captain Cruiseline Scott Sanders of the world famous Disney Cruise Line Blog, my personal protege Hunter "Elvey" Underwood, artist @SonderQuest, the mighty maven of merchandise Hedgehog's Corner, the SAT SIX Fun Squad of Parkscope Joe and "the Dadalorian" Nick, hot shot Michael Carelli, charter member of the Universal Four @Nitro230, the permit princess Alicia Stella, master cartographer Tommy Hawkins, and Hermione Granger's tutor Megan Stump for their invaluable assistance with this article. Absolutely no help was added by SeaWorld Influencer @SuperWeenieHtJr. The SAT SIX is inspired each week by goofballs Aengus Mackenzie and LitemAndHyde and you Potterheads will  enjoy Meg's other blog work over at the Central Florida Slug Club.