The SATURDAY SIX Looks at the WORST Replacements in Theme Park History (Horizons to Mission: SPACE, Disaster! to Supercharged and more!)
This week's SATURDAY SIX takes a look back at the WORST replacements in Theme Park History! Last week in this fine blog series we looked at some of the BEST replacements in theme park history including Universal turning Jaws into Diagon Alley and Disney converting Camp Minnie-Mickey into Pandora: The World of Avatar. Today we are going to go the other way, and look at the rare occasions when the theme parks replaced an attraction that many consider "lesser than" and make us want to yell out to the world…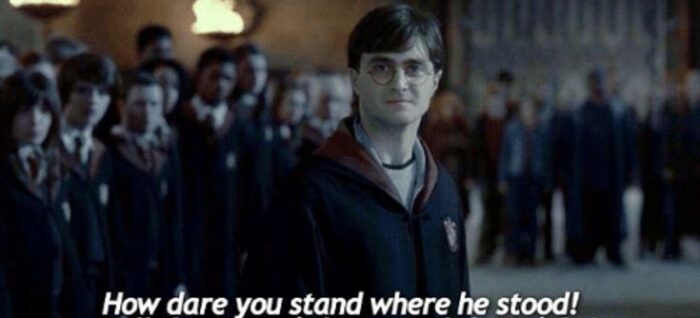 A few ground rules to start. First, just like our BEST replacements article, while we tongue-in-cheek say "theme park history," we specifically mean the parks in Florida (AKA the center of the theme park Universe.) That means we're not going to include things like the horrific Rocket Rods at Disneyland replacing the beloved PeopleMover.
Secondly, we're not going to be mentioning the times when the parks (::cough:: Disney ::cough::) replaced an attraction with literally nothing, such as the losses of the Wonders of Life Pavilion in EPCOT, Stitch's Great Escape in Magic Kingdom, or Primeval Whirl in Animal Kingdom (actually, turning Primeval Whirl into stroller parking may have been an improvement.)
Lastly, we're not including the all-time worst replacement with EPCOT Center's Journey Into Imagination being converted into Journey Into Your Imagination. For two reasons: 1) Journey Into Your Imagination has been replaced by Journey Into Imagination with Figment, which certainly isn't good but it's at least better. 2) This is the one attraction change that has been covered ad nauseam by people in the community much smarter than us including Tom Bricker and Defunctland.
Okay, with that out of the way let's kick off the list with…
# 6 – Great Movie Ride to  Mickey & Minnie's Runaway Railway
Let's get this right out of the way up front: by itself, Mickey & Minnie's Runaway Railway is a perfectly fine attraction. It is a great addition to the park and it is always appreciated to see Mickey Mouse in an actual ride. With that out of the way, it's RIDICULOUS that Runaway Railway replaced The Great Movie Ride.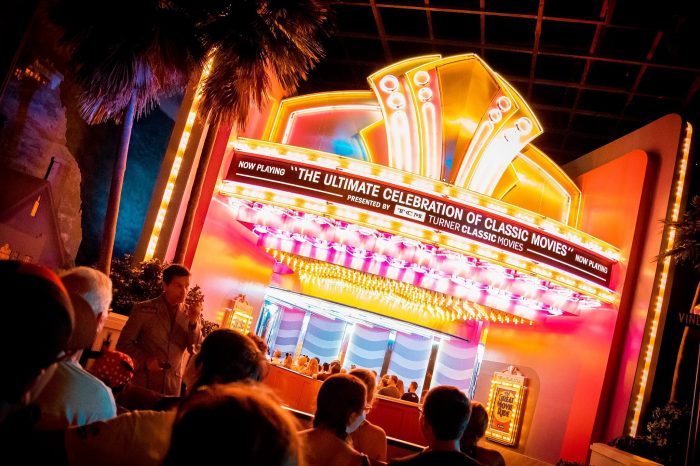 The Great Movie Ride was the heart and soul of Disney's Hollywood Studios.
An opening day attraction back in 1989, The Great Movie Ride took guests through an audio animatronic filled history of film, including Raiders of the Lost Ark, Casablanca, and The Wizard of Oz. Because Disney used movies from outside its own library, the ride felt authentic in a way many others don't. Having Ridley Scott's Alien, for example, instead of a Disney film like Flubber, took the attraction to a whole new level. The Great Movie Ride was also one of the few attractions, especially for its time, to offer different ride experiences. While over the years it became rare to get the "Western" scene compared to the "Gangster" scene, the fact that the ride had multiple experiences is definitely a plus. Another plus was that The Great Movie Ride had in-ride spielers, a theme park "art" that is slowly but surely being removed from the parks. Say what you will about consistency, but I'll take a Cast Member over an automated recording any day of the week and twice on Sundays. The Great Movie Ride was a distinctly Disney attraction, and something only they could have done.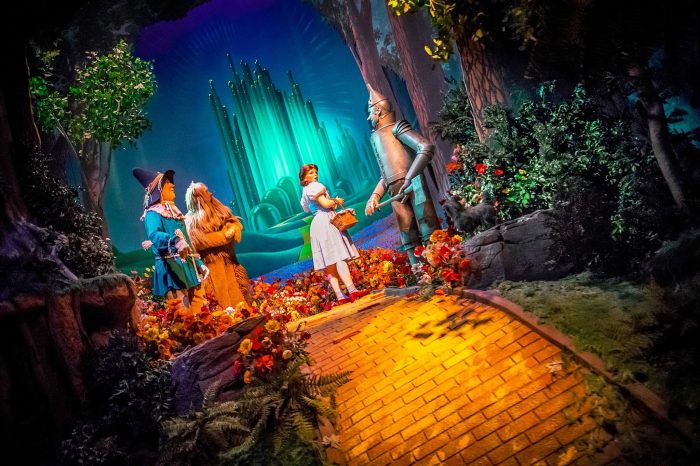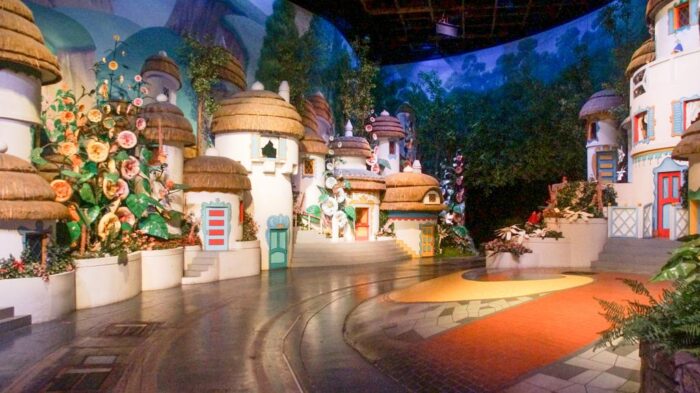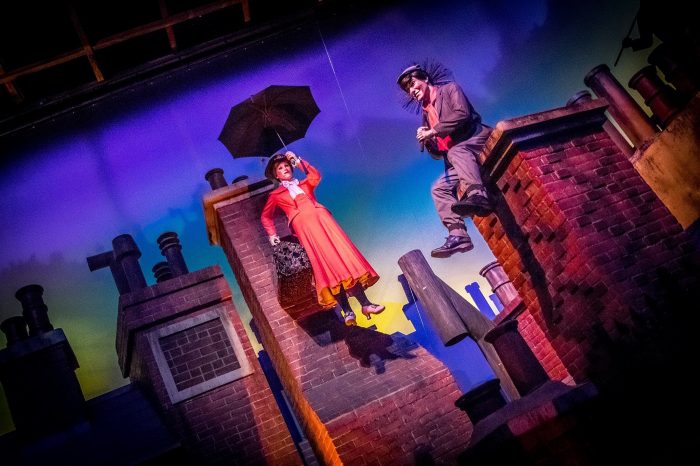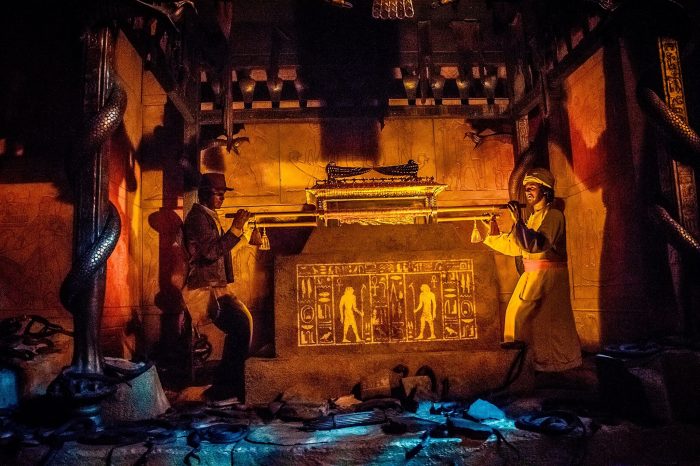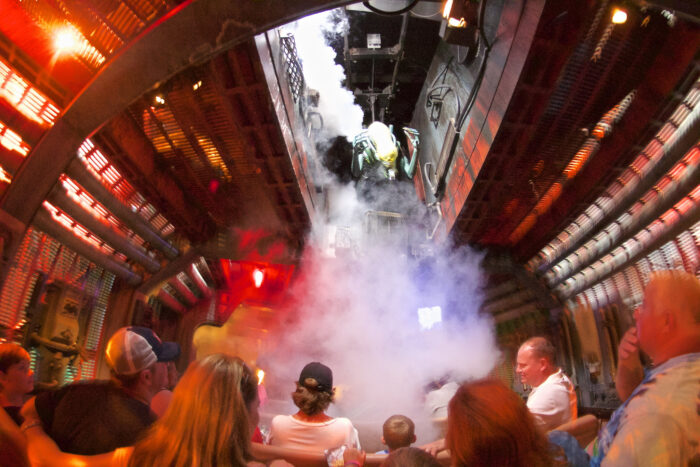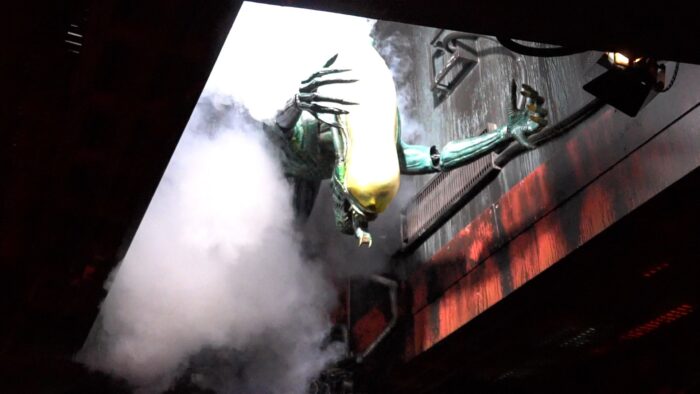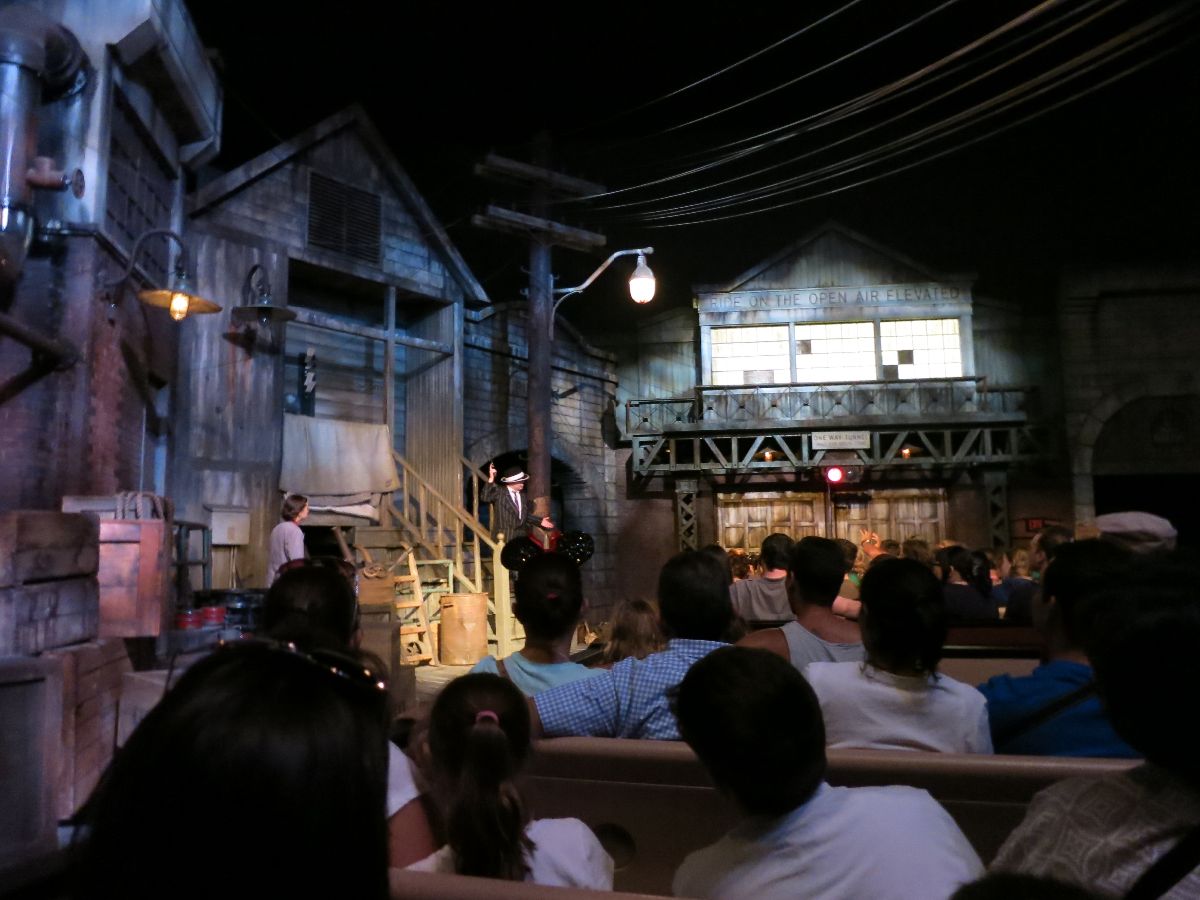 Disney's Hollywood Studios was built on the foundation of giving guests "the Hollywood that never was, and always will be." Over the years, the behind-the-scenes look at movie making has been chipped away, but we always had The Great Movie Ride. Not only was the 20 minute ride a true E-Ticket attraction filled with glorious AAs, but it was the centerpiece of the entire park. It was to DHS what Spaceship Earth is to EPCOT, complete with an incredible façade designed to resemble the historic Grauman's Chinese Theater in Hollywood.
I will not argue that The Great Movie Ride should have been updated. As good as the attraction was, can you imagine how great it could have been with the advancements in technology and addition of more recent films joining the mix. Alas, The Great Movie Ride is gone forever, replaced inside the movie theater façade by a 3-4 minute "Runaway Railway" experience that has absolutely nothing to do with movies and could have been placed literally anywhere else in the park.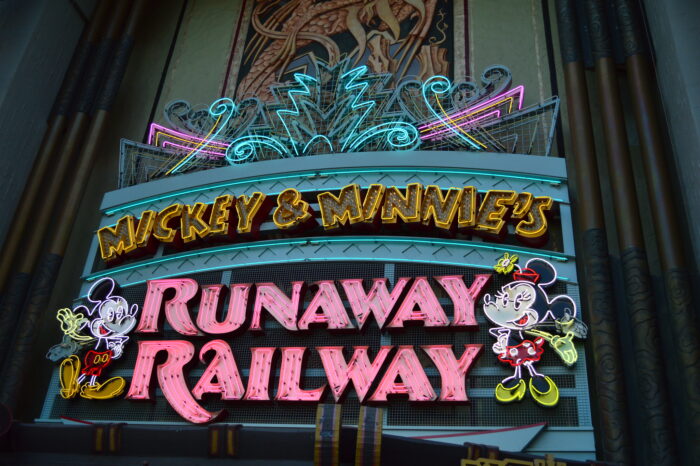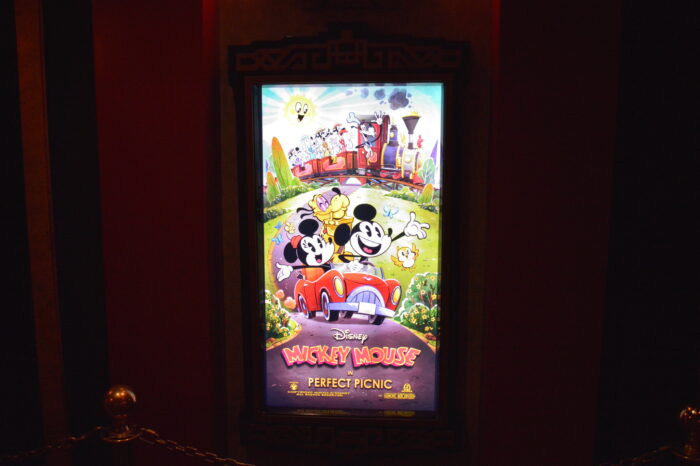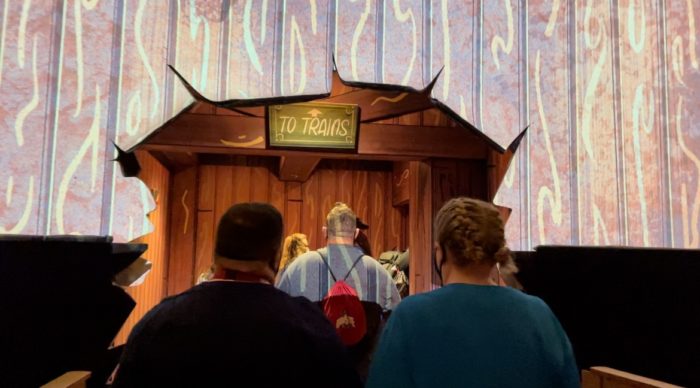 I do want to stress the fact that I think Mickey & Minnie's Runaway Railway is a very good attraction, however in Florida it was unfortunately shoe-horned into the Chinese Theater to replace an all-time Disney Imagineering classic in a park that had less than a dozen rides. Out in California, Mickey & Minnie's Runaway Railway is a GREAT attraction, because Disneyland created space for the ride (despite already having almost 50 rides) and created an E-Ticket queue experience for guests.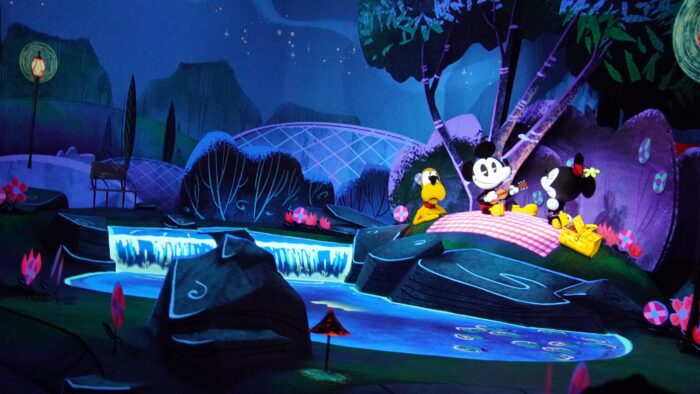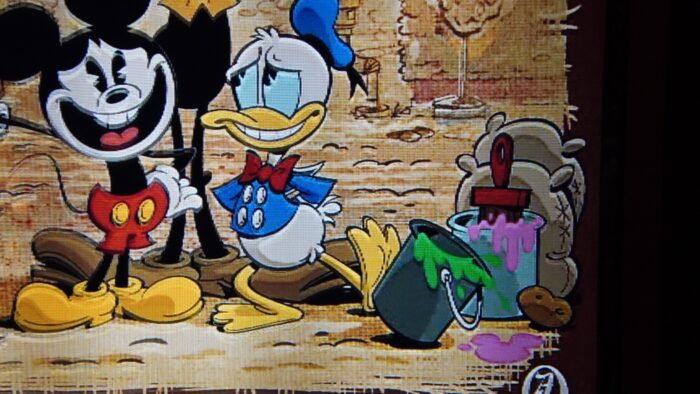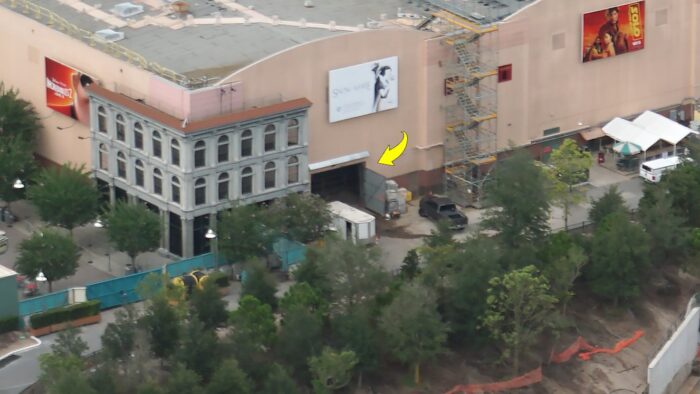 # 5 – Soarin' to Soarin' Around the World
Over the years I had ridden the original Soarin' at EPCOT at least 100 times. At the end of every single ride, the audience burst into applause. Every single one.  This is important to note because – generally speaking – guests don't applaud after an attraction ends at Walt Disney World, no matter how good it is. People don't applaud at the end of Rise of the Resistance, Guardians of the Galaxy: Cosmic Rewind, or the Haunted Mansion. We don't even applaud after theater shows like Muppet Vision 3D or the Hall of Presidents even though we are trained to applaud after similar shows in our day to day lives (from school plays to Broadway productions and everything in between.) The original Soarin' prompted guests to applaud spontaneously because the experience was that good.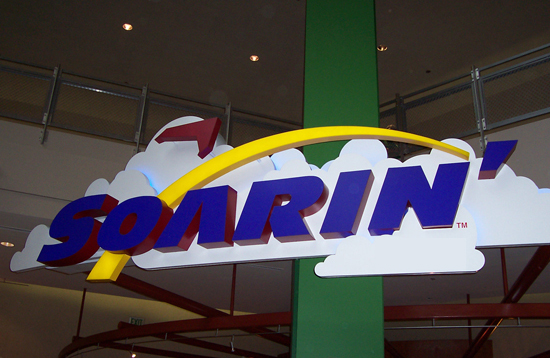 Thanks to television shows such as The Wonderful World of Disney, people got a chance to see how attractions were created thanks to interviews and specials with Walt Disney himself. Walt would have casual conversations with Imagineers such as Rolly Crump, Mary Blair, and Claude Coates giving us a look at how some of our favorite Disney rides were created back in the day. One attraction in the new era of theme park rides that gave us a glimpse behind-the-scenes on how it was created was Soarin', and the legendary story of Imagineer Mark Sumner and his erector set. It added a personal touch to the attraction, something we generally don't see that much these days.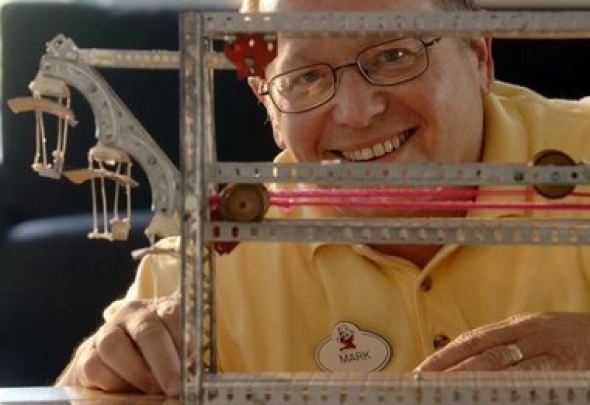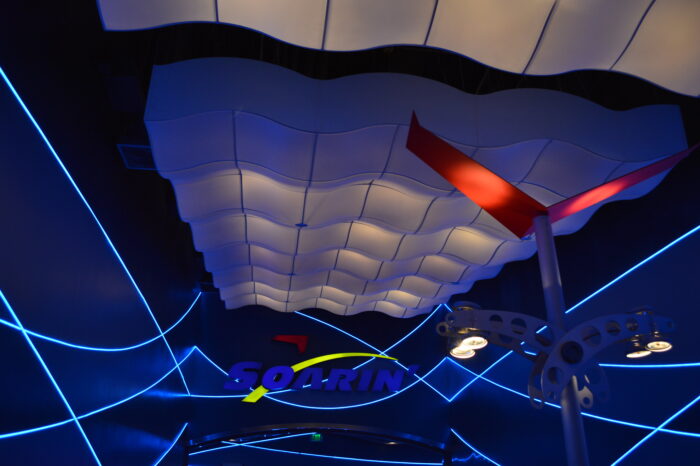 The Soarin' pre-show video, featuring Patrick Warburton, is one of the most beloved videos in all of Walt Disney World. Many pre-show videos we simply tolerate (we're looking in your direction "and uh…fly" from Flight of Passage,) but Soarin' had a pre-show video we actually looked forward to seeing before each "flight."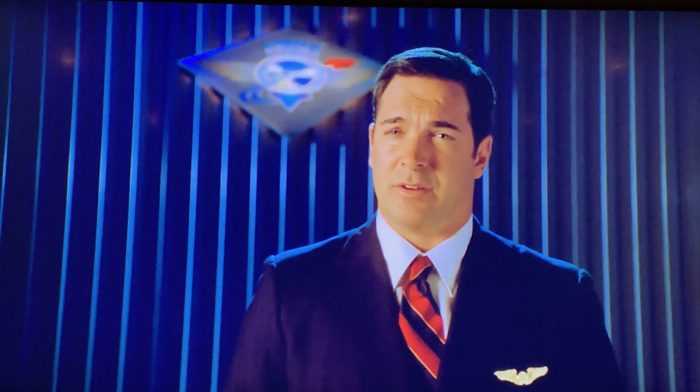 The ride's safety instructions were mixed with a touch of whimsy, including the legendary moment of Warburton instructing one guest to remove their Mouse ears.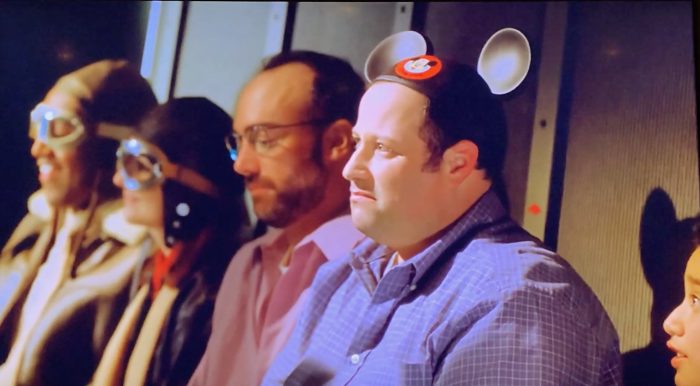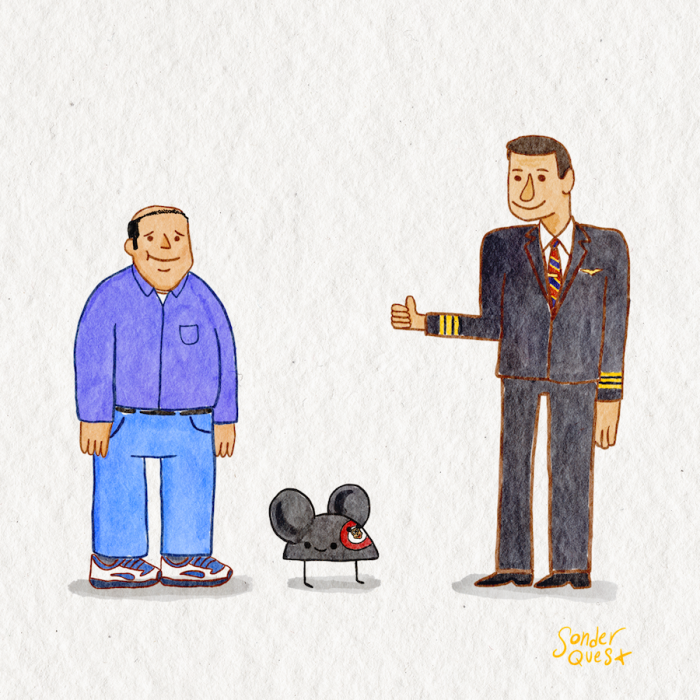 Soarin' was a gigantic simulator ride. Nothing ground breaking in the world of theme parks, but Soarin' hit different.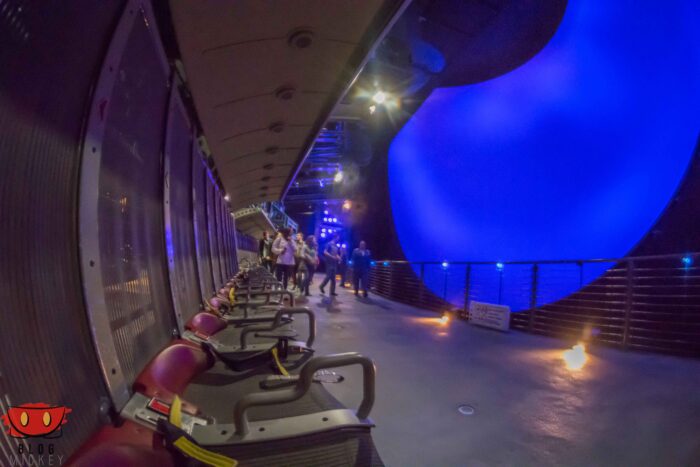 I've never been on an actual hang glider and I can tell you right now I *will never* be on an actual hang glider, but – for me – Soarin' gave the experience of hang gliding that I personally loved.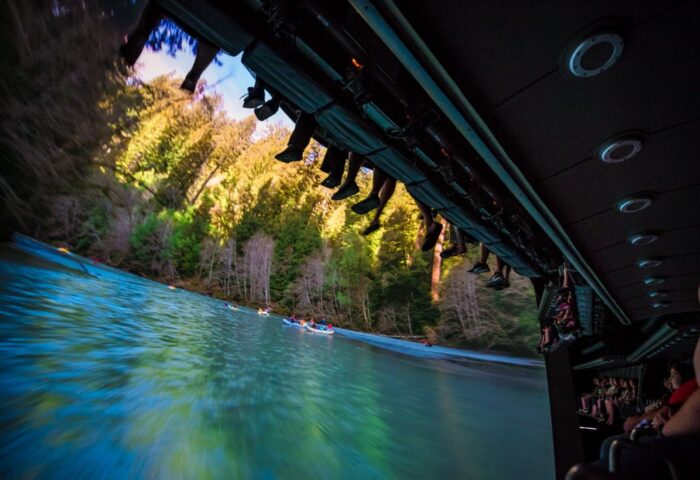 One of my personal favorite things about Soarin' was the music. In fact that soundtrack for Soarin' was straight up E-Ticket, and one of the best Disney has had for ANY ride.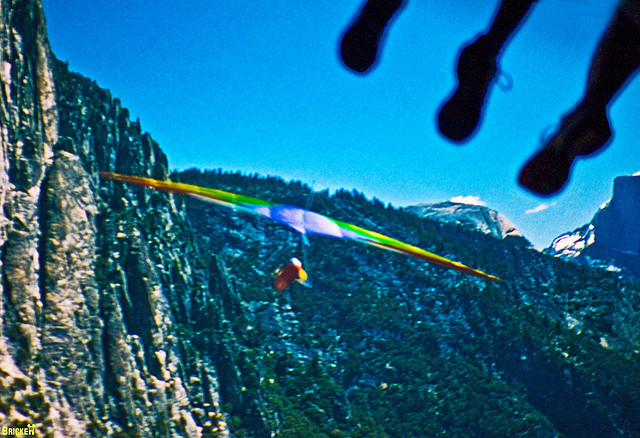 Soarin' is one of the only attractions from the current generation of theme park rides to be well known enough that a show like The Simpsons can make fun of it.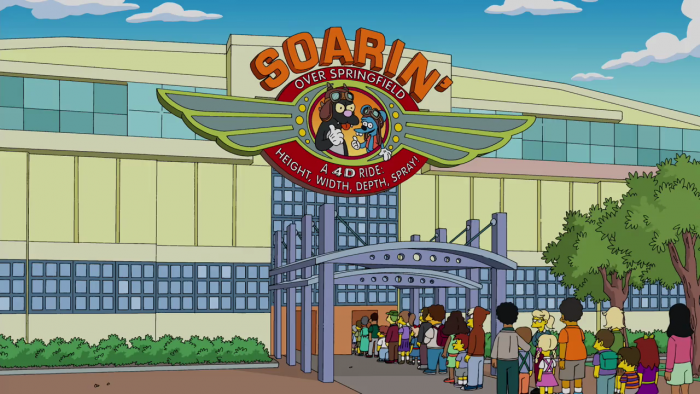 The Simpsons brilliantly captured what it was like to be on the actual Soarin' attraction, along with poking several funny jabs at the ride.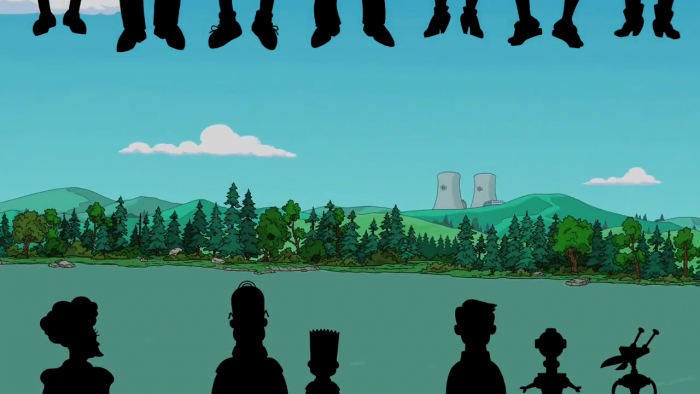 One of my family's favorite parts of Soarin' was the scent of oranges that the ride would produce when you flew over orange fields. The Simpsons had fun with that concept by blowing smoke into Homer Simpson's face when they flew over a tire fire. You can read more about Soarin' Over Springfield, and all the other times The Simpsons made fun of theme parks by CLICKING HERE.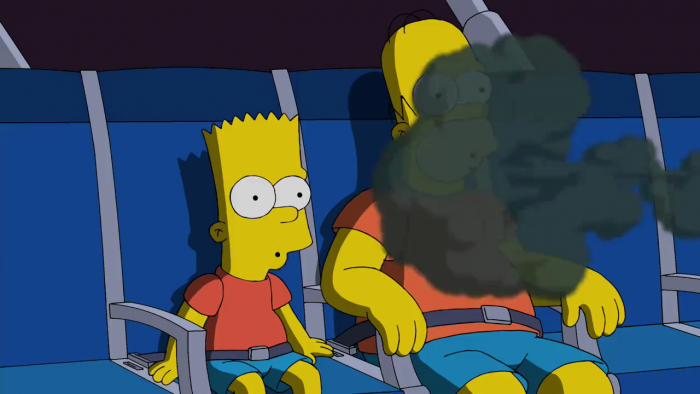 There's a old saying that goes, "if something ain't broke, don't fix it." However Disney tried to fix Soarin' anyway and created Soarin' Around The World. The original Soarin' was created as Soarin' Over California and featured destinations exclusive to that state, including having all guests fly over Disneyland's Sleeping Beauty Castle to end the ride. Soarin' Around the World would take guests across the globe, visiting well known landmarks such as the Eiffel Tower, the Taj Mahal, and the Great Wall of China. In Florida, our ride experience would now end with us flying over EPCOT and Spaceship Earth.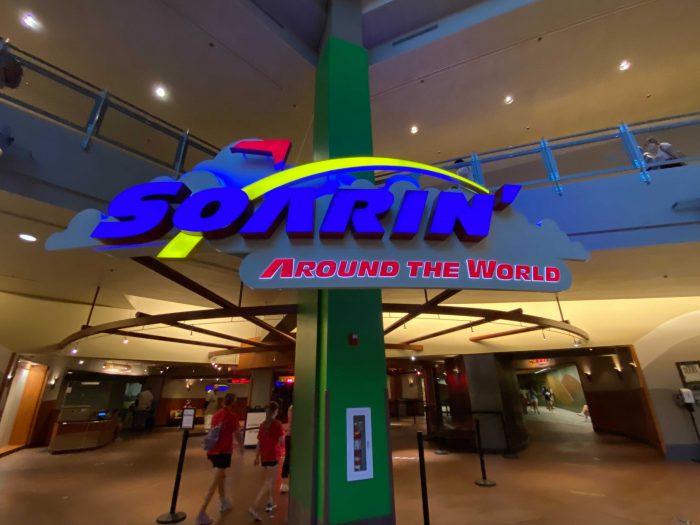 Soarin' Around the World made its debut in EPCOT the Summer of 2016, and unless you are sitting in the direct center of the ride you get a whole new way to view famous landscapes and architecture from across the globe. With the new 4K resolution comes a whole new level of distortion, making buildings look like they are trying to Bend It Like Beckham.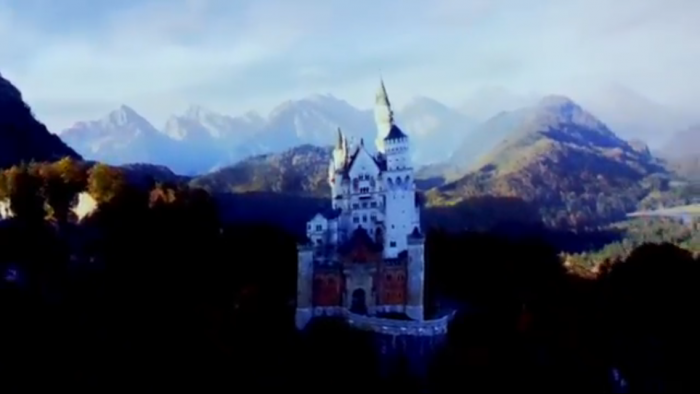 Many Soarin' Around the World guests are taken out of the moment by animated objects that are clearly animated and not "real." During the beginning of the film we see an obvious CGI polar bear that was only missing a six pack of Coca Cola on the ice next to it. A complaint on the previous Soarin' attraction was the lack of transitions during the ride, and now we can say for once and for all: be careful what you wish for. Soarin' Around the World is filled with digital transitions including both a plane and kite flying right at you, along with elephants kicking up a storm of dirt. Unfortunately the people behind Soarin' Around the World apparently never watched Jurassic Park and learned the famous quote by Ian Malcolm, "Yeah, yeah, but your scientists were so preoccupied with whether or not they could that they didn't stop to think if they should."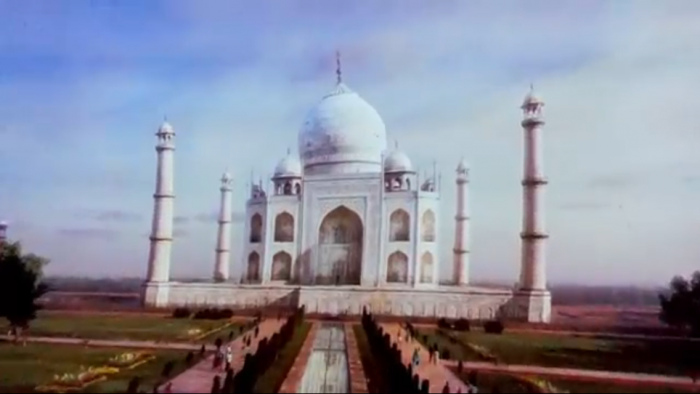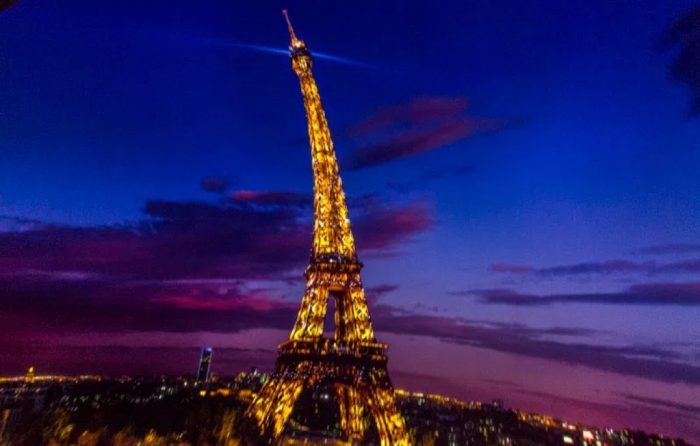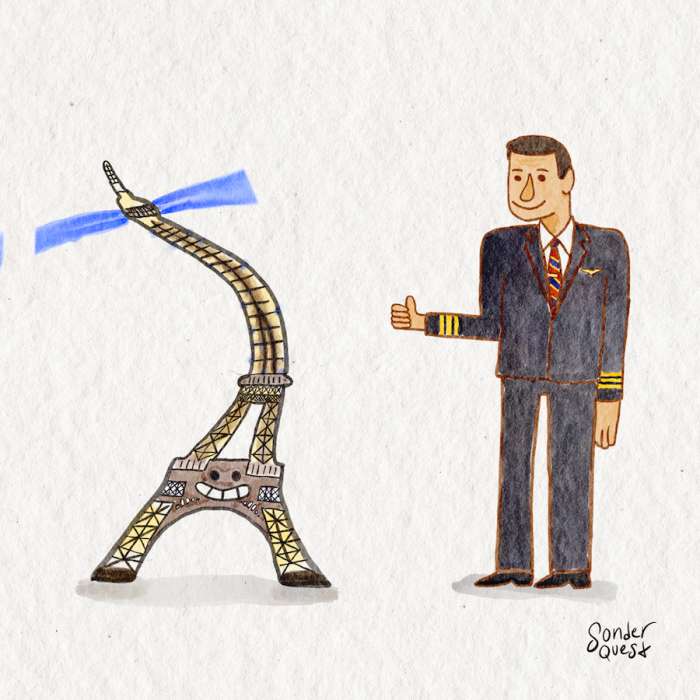 # 4 – Captain EO to Pixar Short Film Festival
This one is going to be controversial because there is a large contingent of theme park fans who did not like Captain EO. There is only one logical answer to that "opinion"… they're wrong. Captain EO was awesome and something like it could never happen today. It stars Michael Jackson, still red hot off the success of the album Thriller (the biggest selling album in the history of music for those keeping track.) It was written and produced by George Lucas, who was coming off finishing the original Star Wars trilogy along with two Indiana Jones films. It was directed by Francis Ford Coppola, who had several films you may have heard of including Apocalypse Now, The Godfather, and The Outsiders. The Disney Imagineer overseeing everything on the theme park side was Rick Rothschild, the film writer/director for Soarin' Over California and who also helped bring Star Tours to life. Oh, and it had a score by James Horner, who would later go on to win Academy Awards for Titanic along with providing the music for films such as Avatar, Field of Dreams, and The Rocketeer.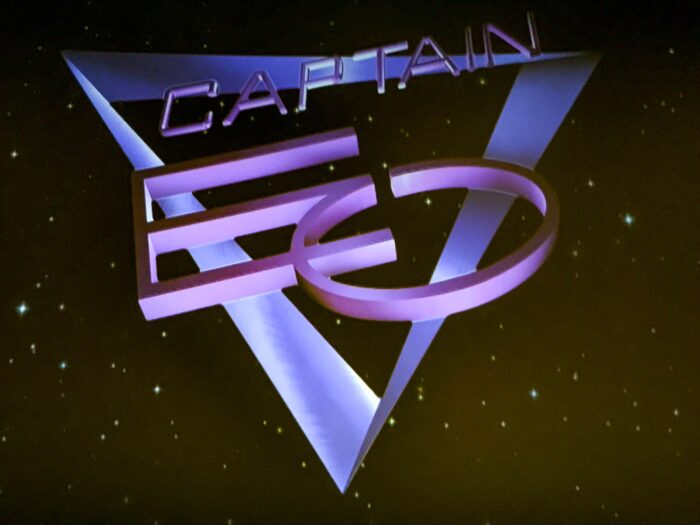 The plot of the movie is very simple and basic.  Captain EO is the captain of a small spacecraft and it's crew: Fuzzball, Hooter, Idy, Ody, Major Domo, and Minor Domo.  Their "boss" Commander Bog, only shown as a floating holographic head, has sent them to a trash filled mechanical wasteland of a planet in order to liberate it's people through the sound of music and the passion of love.  This is their last chance to prove themselves or they'll be "drummed out of the corps."
The movie does have it's detractors, many of whom felt the plot was a big, complicated mess. Others have stated disappointment in the quality of a product laced with such an incredible wealth of talent. My thoughts on that criticism?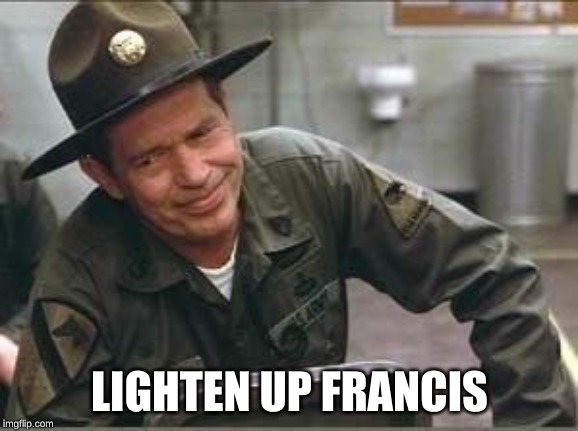 Captain EO is true Disney magic. I mentioned earlier that – in the theme park world – only Disney could do an attraction like The Great Movie Ride. Hey, I love the Universal Orlando Resort as much as anyone, but when Disney decides to flex their muscle, they can do things no one else can touch. Animal Kingdom Lodge, Pirates of the Caribbean, and Kilimanjaro Safaris are examples of things that no other theme park  in this country will ever come within a country mile of. Captain EO was a family friendly science fiction film that included musical hits from the biggest music star in the world and was shown in a theater with special effects (including smoke and lasers) that added to the presentation.
In the mid 1990s, Disney closed Captain EO and replaced it with Honey, I Shrunk the Audience. However, the fans would not let EO die.  For a long time it lived on through memories – helped along by the Internet via fan sites, YouTube, and TouringPlans own Guy Selga. However, it wasn't until Michael Jackson's death in June 2009 that things got taken up a notch. Rumors and Innuendo kicked into high gear that the attraction could come back, and it was even said that Disney officials had held a private screening of Captain EO in Disneyland's Magic Eye Theater.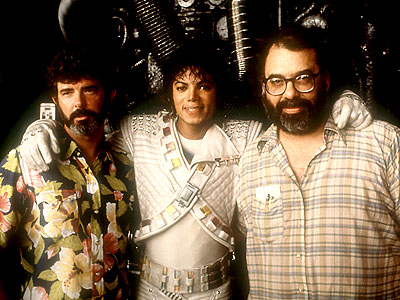 Finally, that December it was announced that Captain EO would return to Disneyland in February 2010. EO didn't return to EPCOT until July 2nd of that year, officially starting the BE FAIR TO FLORIDA MOVEMENT that continues to this day.
EO would end its second run on December 6, 2015.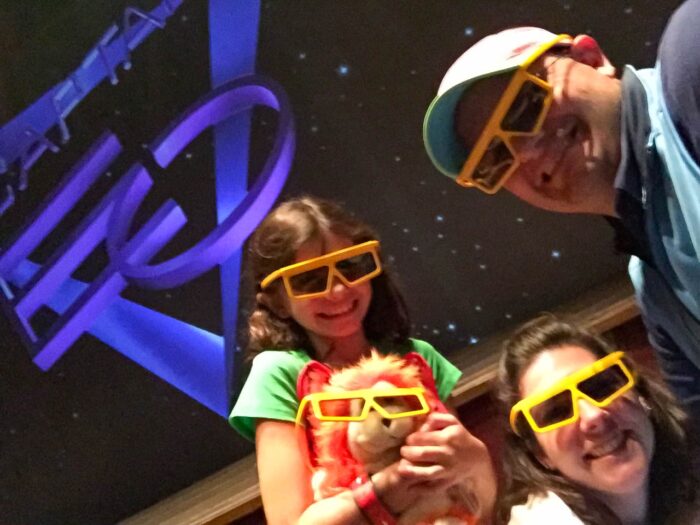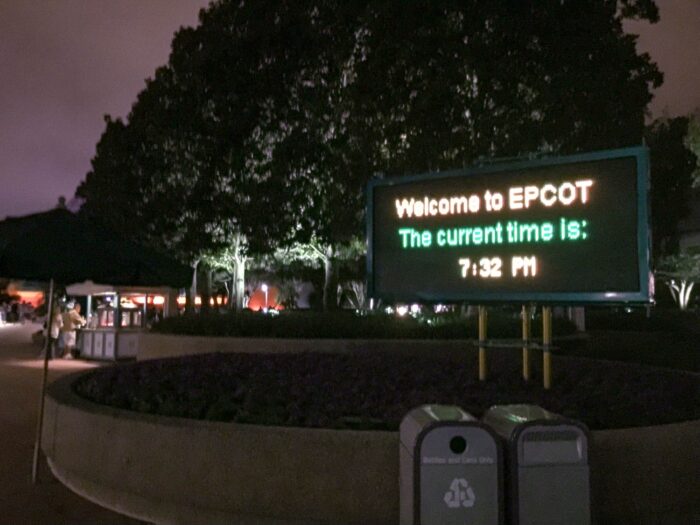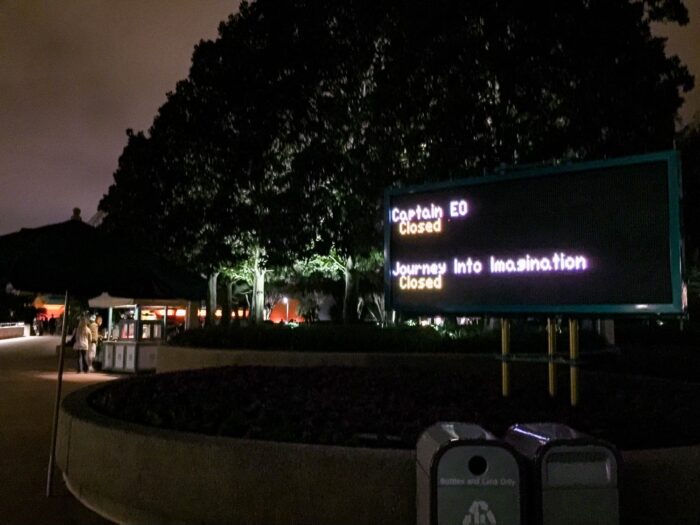 As we said, when Captain EO made its debut in 1986, it was the epitome of what made Disney Disney. Produced by George Lucas, directed by Francis Ford Coppola, scored by James Horner, and starring Michael Jackson, EO was an all star collaboration of the highest order. The movie itself was one of the first true "4D" films, in which the theater itself became part of the experience with seat movement, laser and smoke effects. There was absolutely nothing outside of EPCOT Center that could be compared to Captain EO.
Now, if you have a DVD player in your house (or Disney+) you can have your very own replacement for Captain EO with the Disney & Pixar Short Film Festival. Unlike Captain EO, several of the short films used in the "festival" have been converted into 3D, despite the fact they weren't made with 3D in mind. This is the difference between buying a beautiful bouquet of flowers for your significant other, and just grabbing something off your front lawn right before you get home. Captain EO represents a certain era of Disney, when only imagination was the limit to what could be achieved. In a way, the Disney & Pixar Short Film Festival also represents an era of Disney; one in which intellectual property, branding, and corporate synergy supersedes "outdated" concepts like "theme." Do yourself a favor, stream a Pixar short on your mobile device while waiting in line for a better attraction.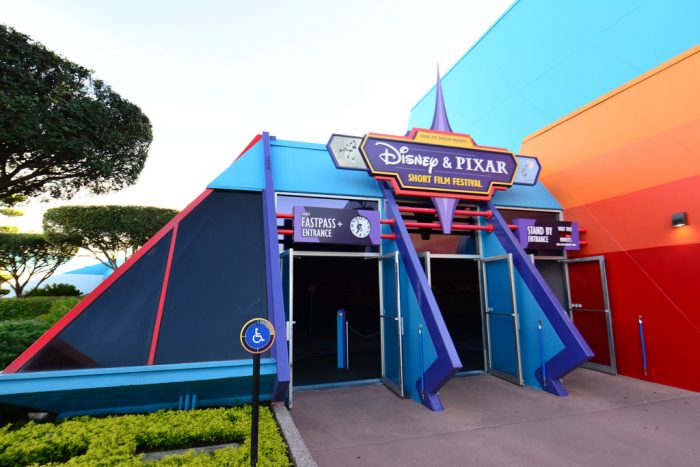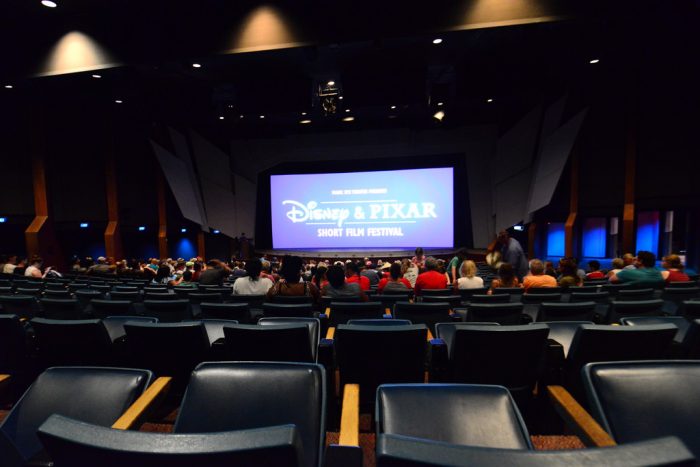 # 3 – IllumiNations: Reflections of Earth to Harmonious
Faithful readers of the SATURDAY SIX should remember that the staleness of IllumiNations: Reflections of Earth was one of our very own complaints about the Disney parks. However, the readers have spoken, and to quote the great Joe Perry in the Rock 'n' Roller Coaster pre-show, "C'mon, you know how we feel about our fans." So instead we are going to flip-flop play Devil's Advocate, and make the case for  this iconic nighttime spectacular.
Let's face it, we are never getting a show like IllumiNations ever again. Ever. With Reflections of Earth we weren't overwhelmed with characters or forced-in product placements. It is the very definition of a spectacle using over the top fireworks, lasers, neon lights, and a stirring musical soundtrack to deliver its story. A story loaded with symbolism. The show kicked off with colliding stars that suggest the Big Bang, following which "chaos reigns in the universe." This display was soon replaced by twittering songbirds and various other manifestations signaling the nativity of the Earth. Next came a brief history of time, from the dinosaurs to ancient Rome, all projected in images on a huge, floating globe. Man's art and inspiration then flash across the globe "in a collage of creativity." All this stimulates the globe to unfold "like a massive flower," bringing on the fireworks crescendo heralding the dawn of a new age.
IllumiNations was not by any means perfect, but for anyone who saw episode two of The Imagineering Story on Disney+, it was perfect representation of what EPCOT is supposed to be.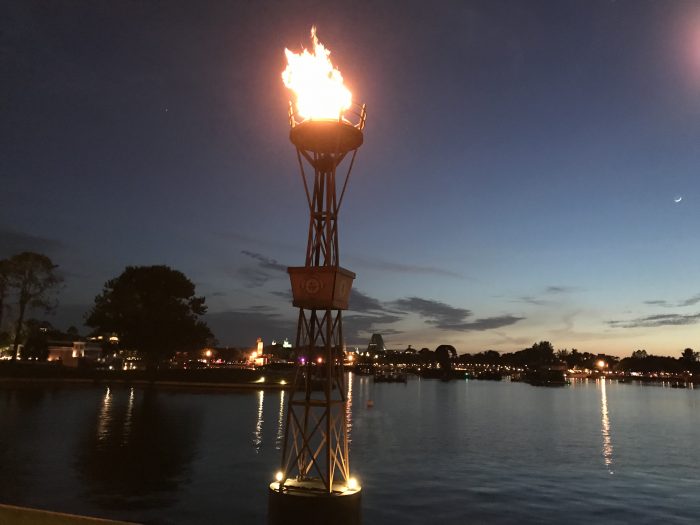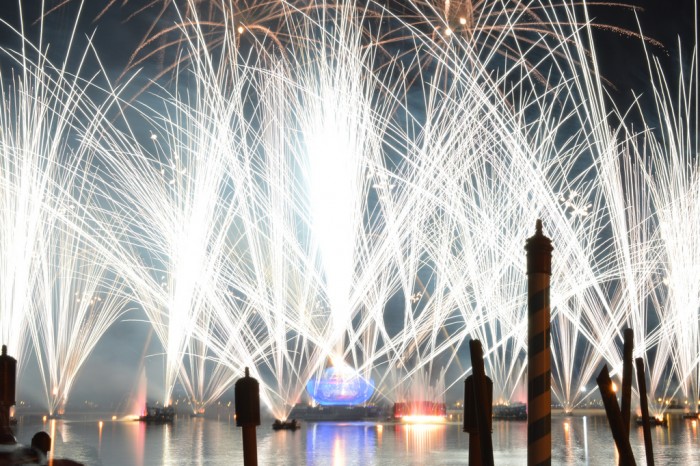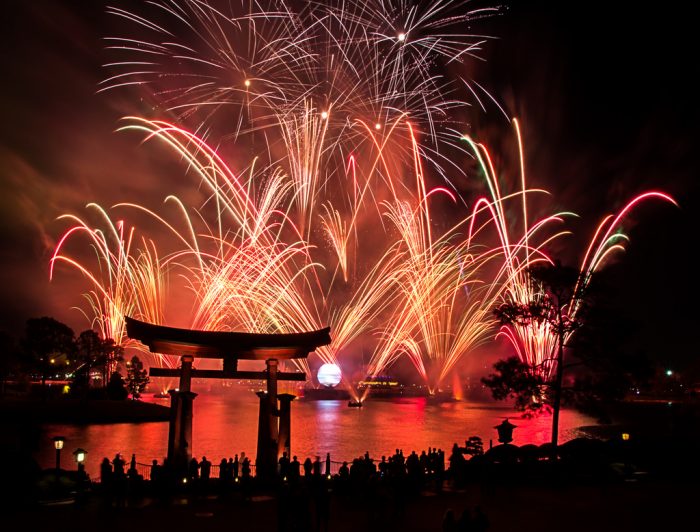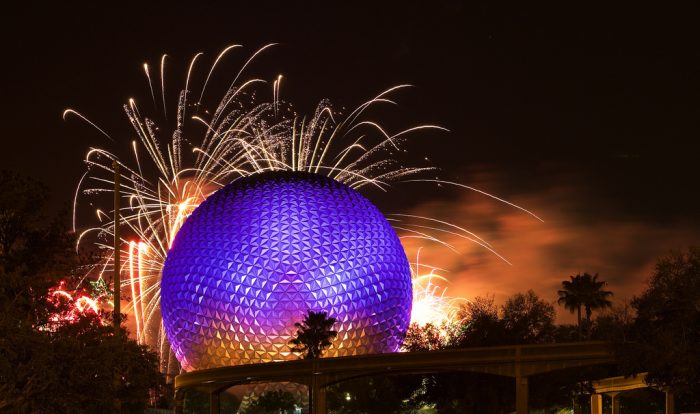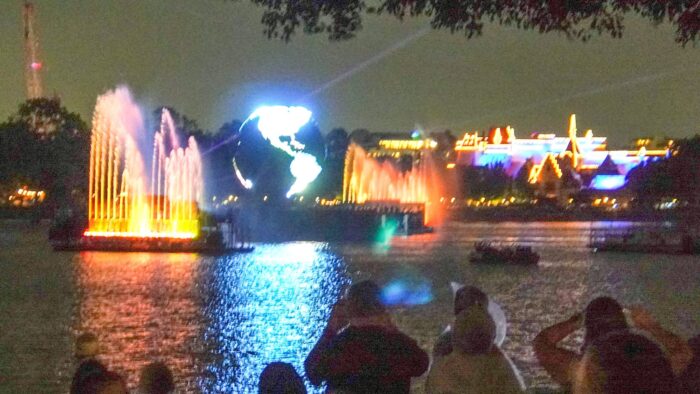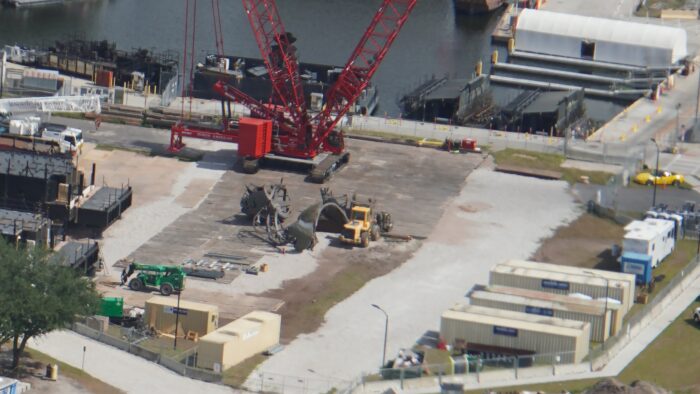 The nighttime spectacular Harmonious, which had its official debut on October 1st, 2021, had it's last showing on April 2nd, 2023. In that short period of time, the show was plagued with issues. To begin with, Harmonious was based around five extremely large barges that were located in the World Showcase lagoon that became an instant eyesore. As you can see in the photo below, the main "Stargate" barge was installed a bit off center compared to the American Adventure Pavilion you see in the background. That's because it wasn't built with us day guests in mind. Nay Nay…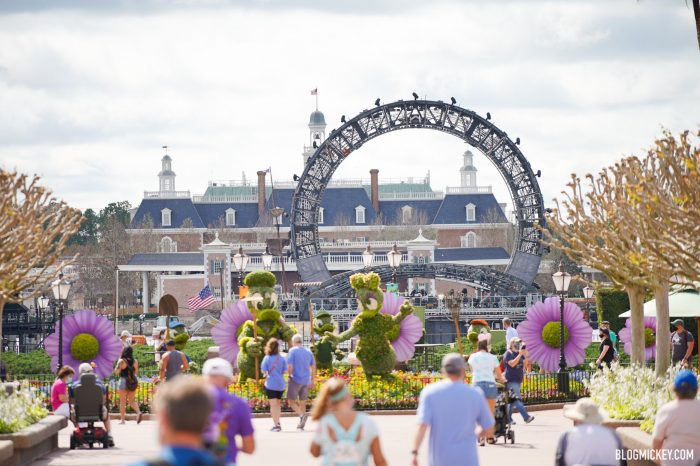 Harmonious' best views were seemingly designed for the guests at a two story Pavilion which was going to be located nearby. However, this Pavilion was never actually built by Disney and the project instead was canceled. This is the kind of stuff that happens when you change your company focus from "Parks & Resorts" to "Parks, Experiences, and Products."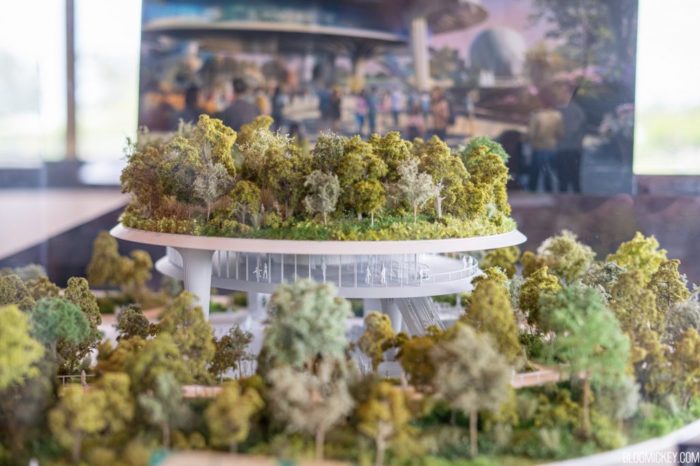 The giant globe used for IllumiNations was brought backstage after each show, whereas the giant barges used for Harmonious stayed in the World Showcase lagoon 24 hours a day.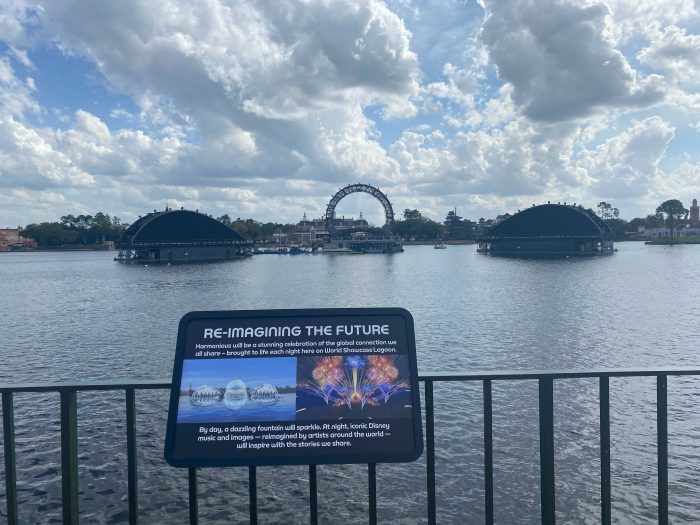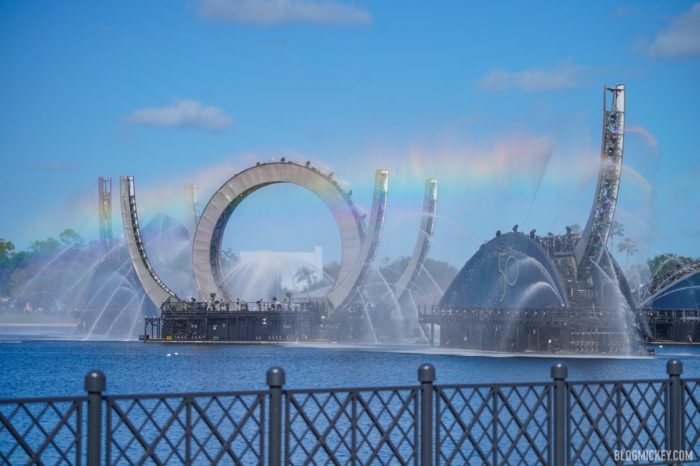 Now, there were some positives about this show, including the fact that photographers could get some really good shots of the colorful show at night.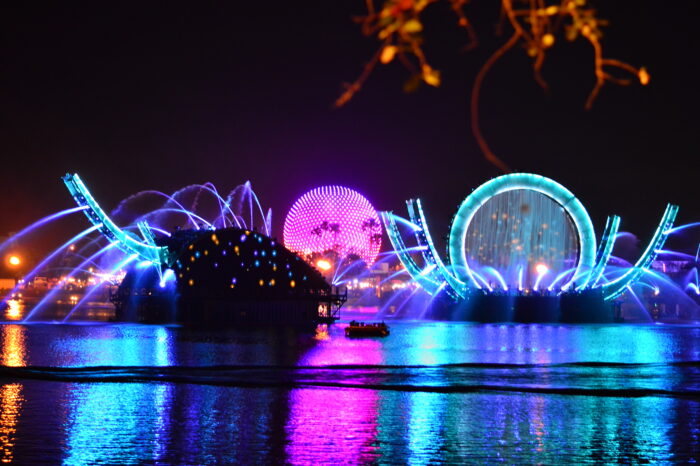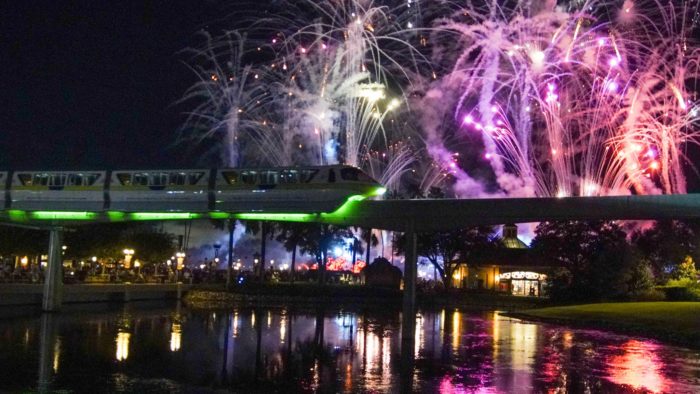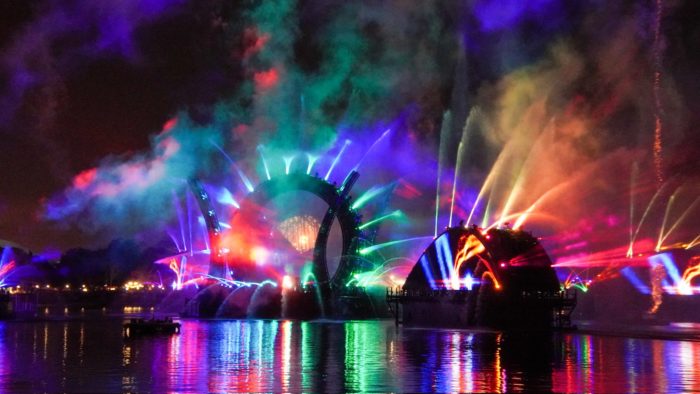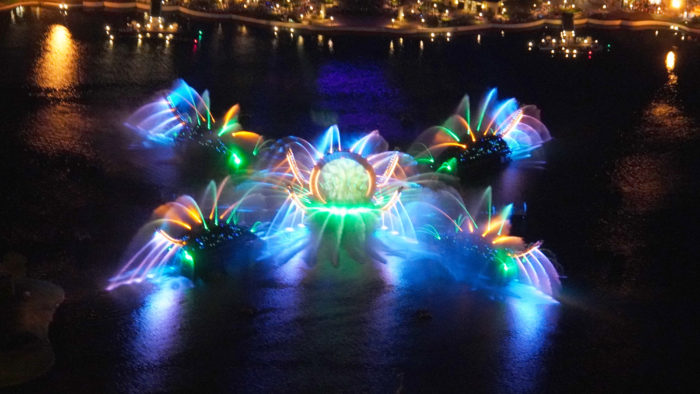 There were plenty of "Rumors and Innuendo" that suggested there were a lot of operational issues once Harmonious was installed in the lagoon as well. That, combined with guest vitriol online and the awful aesthetic of having these barges in guest view during the day eventually led to Disney pulling the plug on Harmonious. I personally would find it hard to believe that the show was intended for such a short lifespan. The money invested on developing, building, installing, and running Harmonious must have been through the roof. Many popular nighttime spectaculars at Disney run a decade or more before being replaced, but the shelf life of Harmonious was actually less than the unmitigated disaster which was Rivers of Light over at Animal Kingdom. That's right, Harmonious ran a total of 546 days while – believe it or not – Rivers of Light lasted 1,122.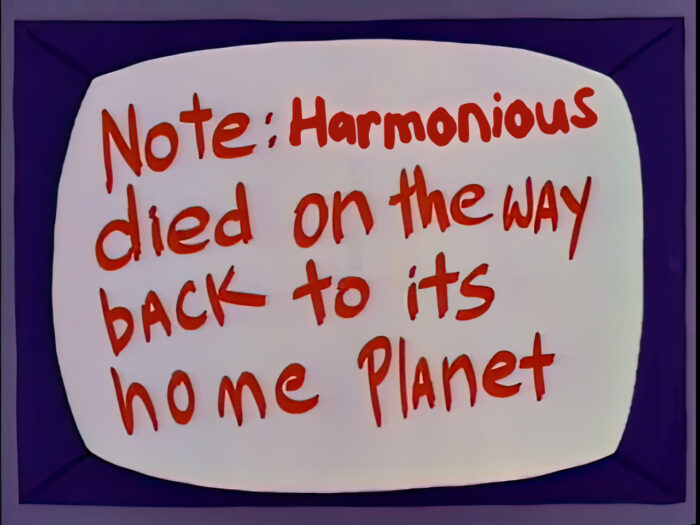 We'll close this section with one of our earliest looks at what could be our next nighttime spectacular at EPCOT…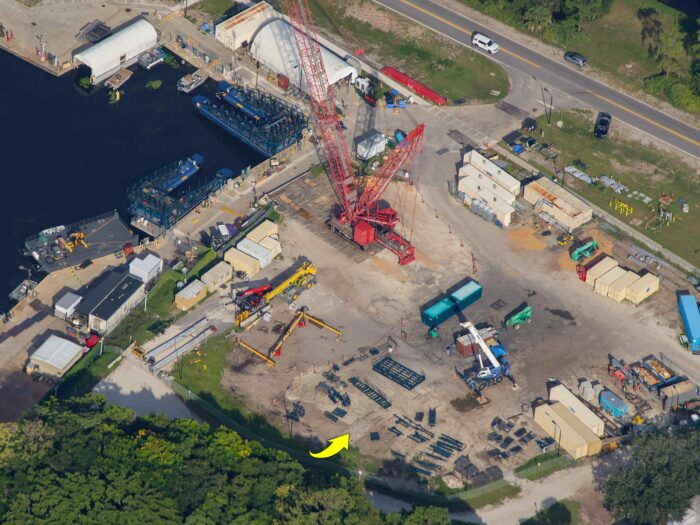 # 2 – Disaster! A Major Motion Picture Ride… Starring YOU!/Beetlejuice to Fast & Furious – Supercharged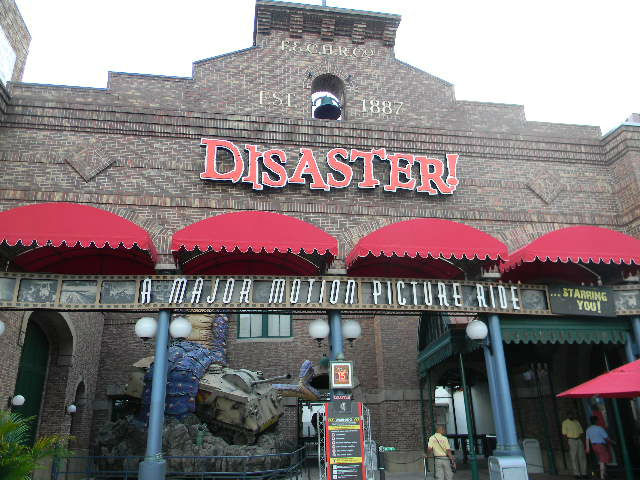 For years I always felt Disaster! A Major Motion Picture Ride…. Staring You!  at Universal Studios Florida was one of the most underrated attractions in all of Florida, in large part thanks to a refurbishment in 2008 that added two amazing elements.  The first addition was at the start of the attraction where Universal's musion technology allowed guests to see a very clever segment in which Christopher Walken (playing the character of film director Frank Kincaid) interacted with a Team Member. Musion  is part "Pepper's Ghost" and part 21st century technology combined so that guests can see a projection in front of them in a way that doesn't take you out of the technology. Harry Potter and the Forbidden Journey used Musion in the queue allowing fan-favorite characters Dumbledore and the Big Three (Harry, Ron, and Hermoine) to be a part of the story. The segment with Christopher Walken (as film producer Frank Kincaid) is a true "wow" moment, because the timing always had to be perfect when interacting with someone in real time or the segment would fall flat.
The second element that made Disaster! a must do in my book was the very end of the attraction. Throughout Disaster! guests volunteered to be filmed doing activities to show the movie making process, very similar to the Studio Backlot Tour at Disney's Hollywood Studios. It all came together at the end in an INCREDIBLE payoff when guests get to watch a trailer for a film by Dwayne "the Rock" Johnson. The faux movie was called "Mutha Nature" and the Rock plays a park ranger who has to save lives during various ecological disasters.  Footage of the Rock was then mixed with the footage of the guests who had volunteered and the result was always jaw-droppingly funny. It was that good. Each experience on Disaster! was unique because of the guests themselves and it left everyone leaving the attraction with a huge smile on their face.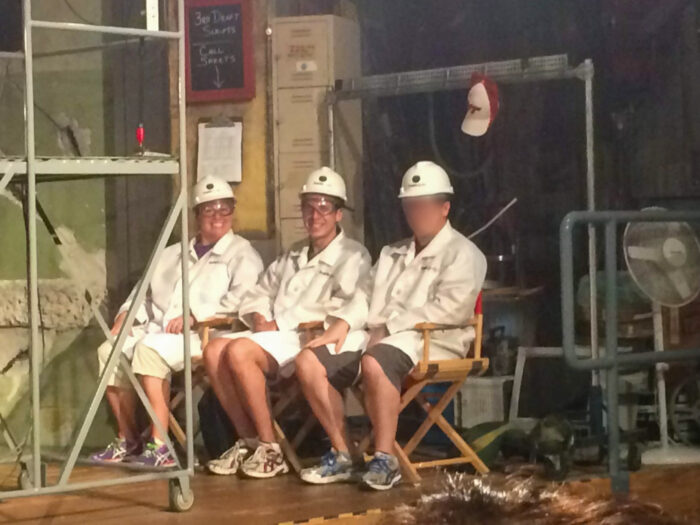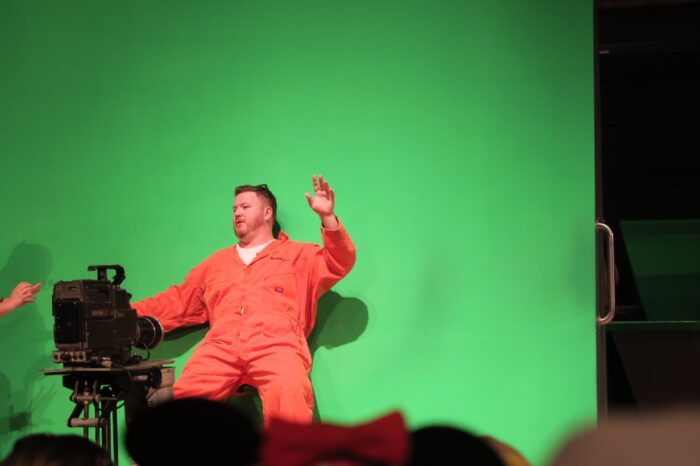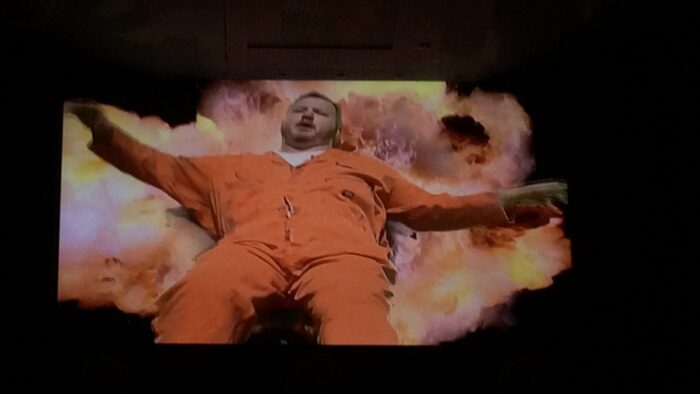 Take the two minutes to watch the Mutha Nature trailer below. Not only does it hilariously mix in the footage of guests, but the scenes with the Rock are a great takedown of action movie tropes.
While I was never the biggest fan of Beetlejuice's Graveyard Revue, it did hold a special place in my heart because we got to see the Universal Classic Monsters – including Dracula, Wolfman, and Frankenstein's Monster – on stage. Outside of cameos in the Horror Make-up Show, these characters are not being used in the park. Like Disaster! the live show – headlined by Beetlejuice – had been revamped with the addition of new characters (including the Phantom of the Opera's daughter Phantasia) along with a new set list of songs for the group to perform.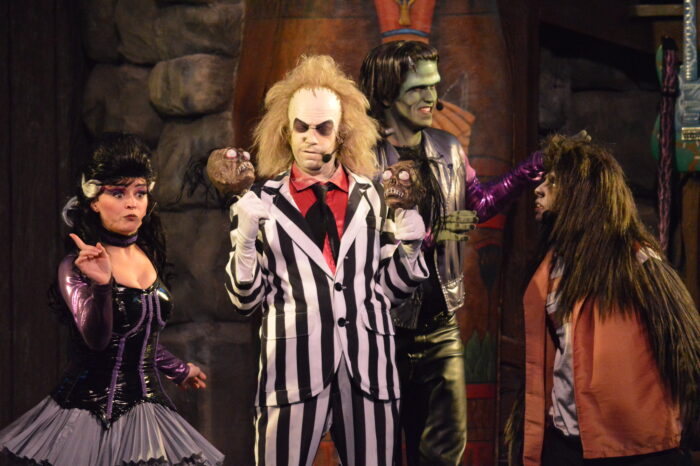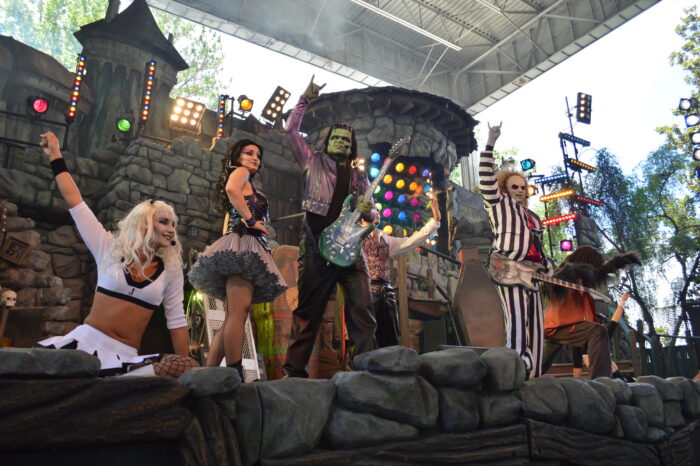 What can be said about Fast & Furious – Supercharged other than it is certainly not FAST and guests are FURIOUS when it is over? In all seriousness though, there are certain attractions that come with a level of expectations. The Fast & Furious film franchise is one that carries that type of baggage. Out in California, the world famous Universal Studios Hollywood Studio Tram Tour added a segment featuring Fast & Furious which Universal Orlando eventually repackaged into its own attraction. This concept worked wonderfully when Orlando took the Studio Tram Tour segment of King Kong and converted it into the Skull Island: Reign of Kong stand alone attraction in Islands of Adventure. Converting the Fast & Furious segment did reach the same highs, and that's being generous.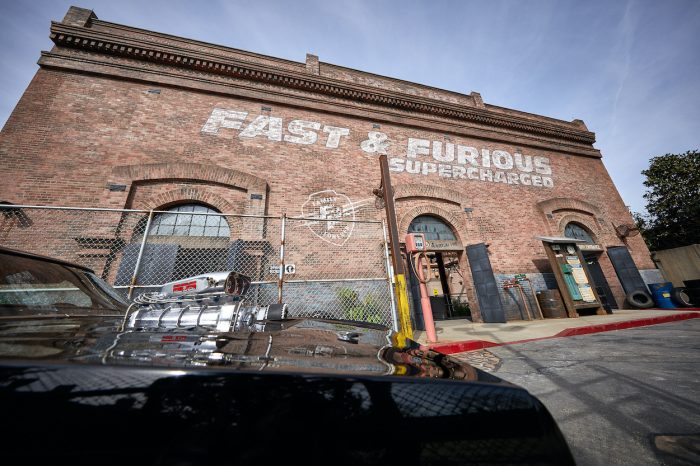 Fast & Furious: Supercharged is a simulated car race through San Francisco aboard a slow moving party bus. Located in the San Francisco section of Universal Studios Florida, guests approach an apparently deserted warehouse that is the hidden home to the Toretto Family. The queue wraps around cars Dom won from his street races as they await their supercharging. Inside the break room guests learn Dom has won yet another race and we are invited to the party. Careful though, the FBI and rival racer Owen Shaw are hot on the heals of Dom. One thing to keep in mind, by the time Supercharged opened in Orlando (2018), the character of Owen Shaw in the film universe of Fast & Furious essentially became a good guy after helping save Dom's newborn son in The Fate of the Furious (2017).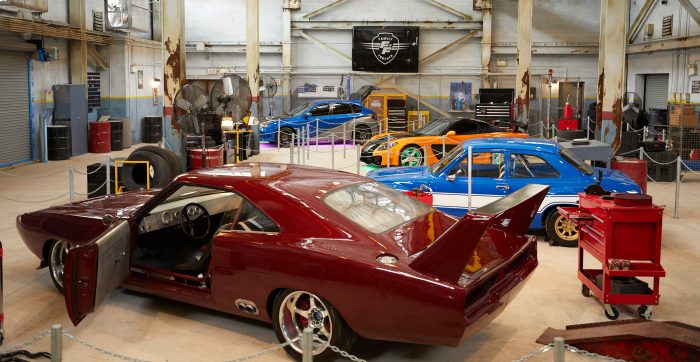 Anyhoo, back to the ride. Guests board custom party busses, with lights and music, to travel to the remote party. Despite keeping a low profile, the FBI crash the party and Shaw is revealed to be hot on our heels. The Family helps us escape as our buses are then pulled through San Francisco on a turbocharged tow truck, avoiding traps, traffic, and rival racers. After a draw-bridge jump to safety we disembark as part of The Family.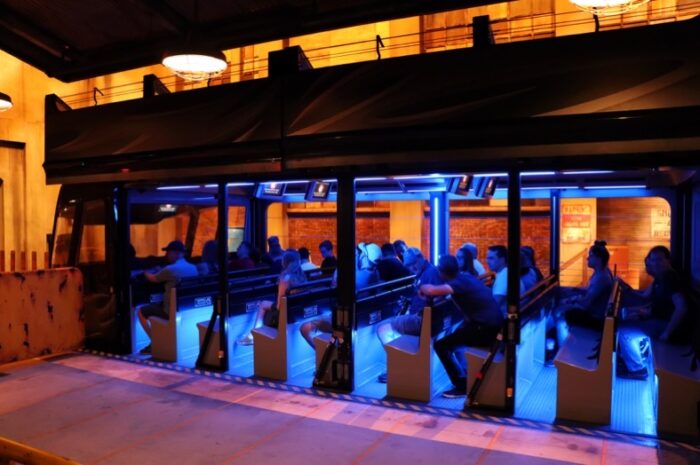 Both Supercharged and CityWalk's Voodoo Doughnut had their Grand Opening relatively close to each other, so it was a nice surprise to see a reference to the in-demand donut shop at the child swap room in the attraction. Many of Universal's child swap rooms play movies (Harry Potter) or cartoons (Transformers) for the smaller kids to enjoy while the rest of the family rides, but Supercharged has an interactive racing game.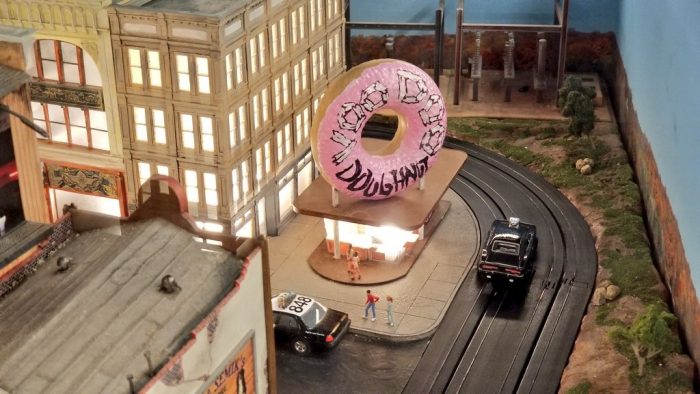 The single rider line offers guests a great collection of Easter Eggs with a trophy case on the wall containing a collection of vehicle keys and titles. If you look closely, you'll see several references to other fictional characters, including Doc Brown and his Delorean from Back to the Future and a certain red headed character from the Wizarding World who drove a Flying Ford Anglia…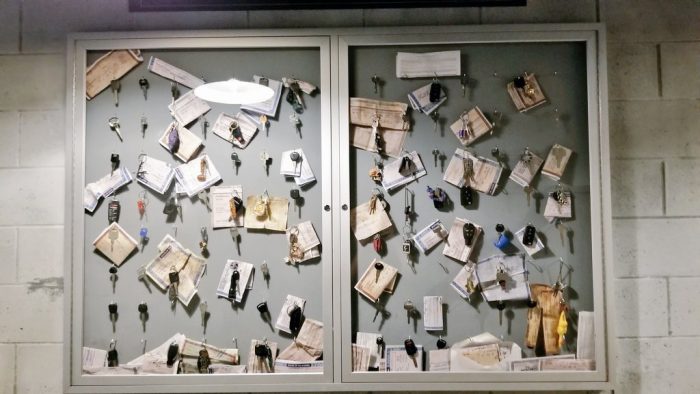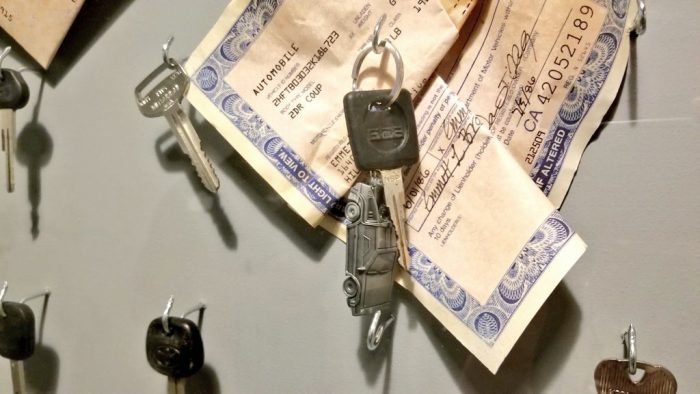 There are several references to the area's two previous attractions in the Supercharged queue, including some power boxes which refer to all three attractions and the dates they opened (or in Supercharged case, seemingly expected to open.)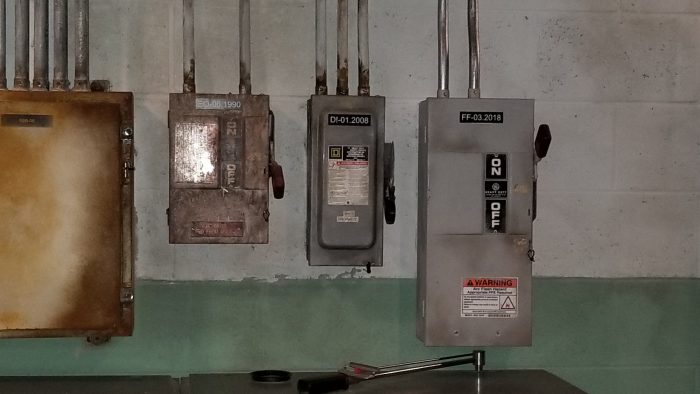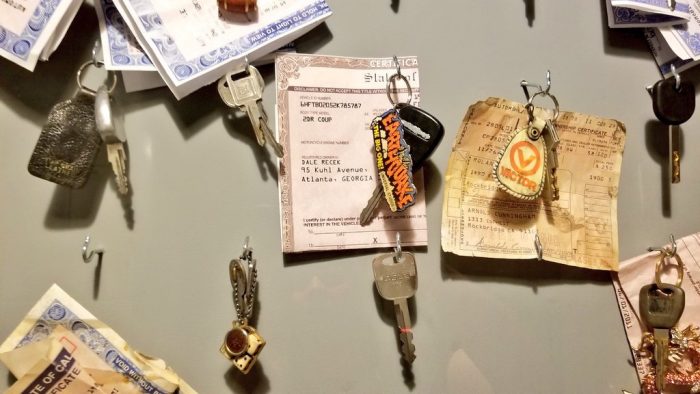 # 1 – Horizons to Mission: SPACE
For those who didn't experience it, it's almost impossible to describe what the original EPCOT Center was like. Not only could you "travel the world" in World Showcase, but each Pavilion in Future World was amazing. From The Living Seas making you feel like you were traveling to the bottom to the ocean… to Spaceship Earth… to the original Journey Into Imagination, it was all awesome. Everything. But for me, the best of the bunch was Horizons, an attraction which offered the possibility of what the future might hold for all of us.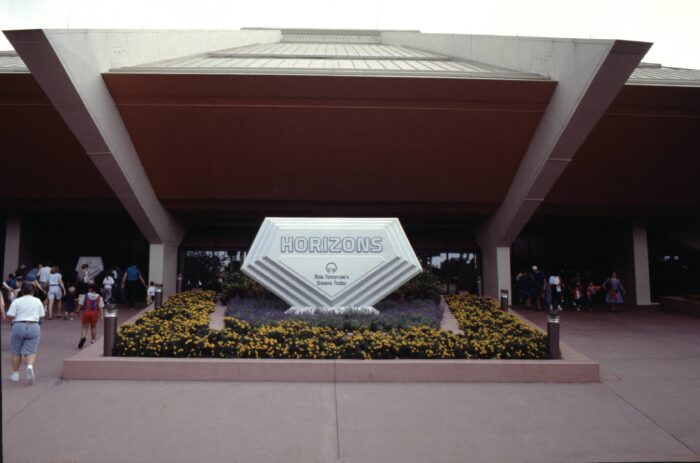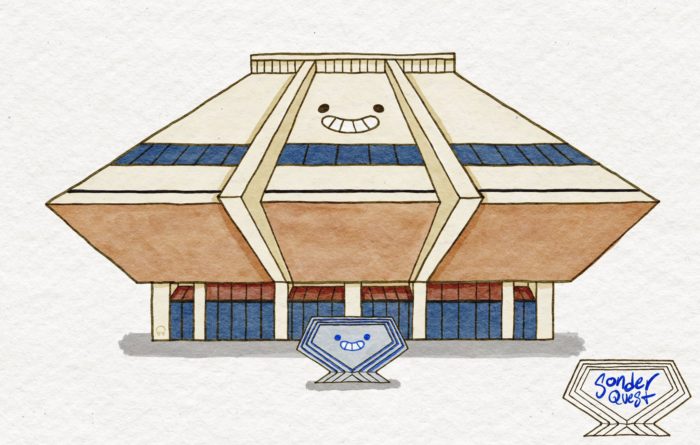 The Futureport departure signage listed destinations such as Mesa Verde, and Brava Centauri, which would become like second homes to me as a kid, and places I dreamed about traveling to "in real life." Horizons would go from one ground breaking section to another, using technology and giant screens in ways that had never been seen before inside of a theme park. There are things at both Disney and Universal that we take for granted now that were revolutionary in Horizons.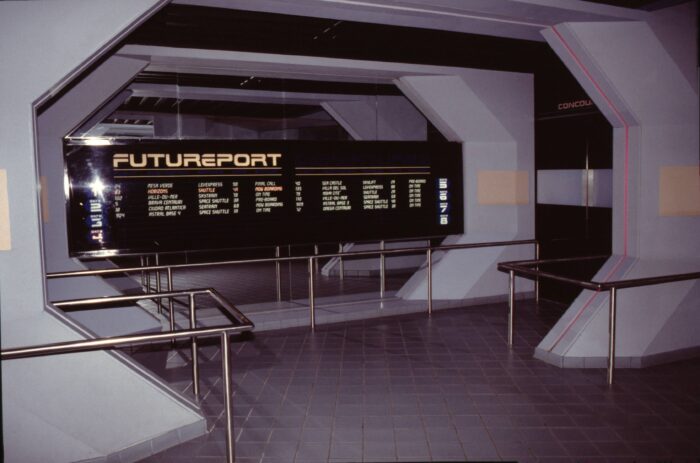 The "home of the future" featured an iconic WDW character in the robot butler, but when you think about it, a Roomba ended up being pretty similar. Forget The Simpsons, Horizons called it first.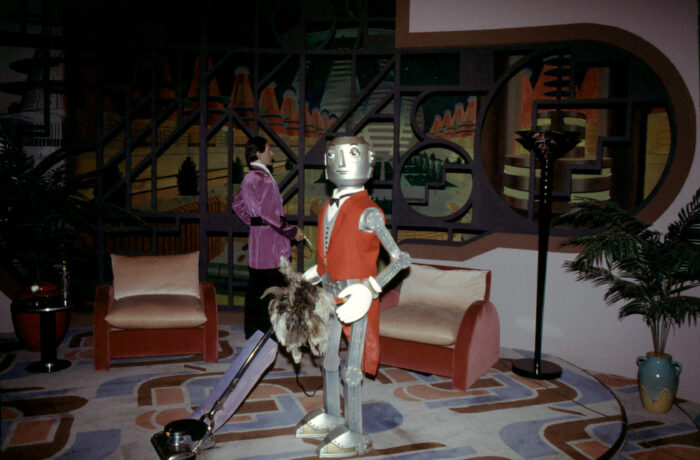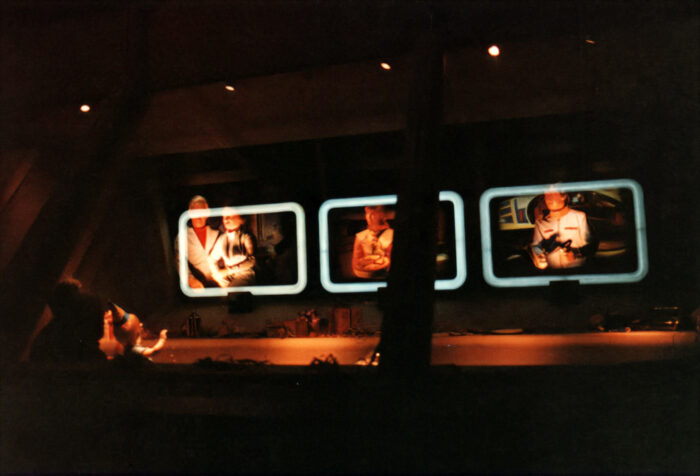 I'm not a theme park historian, but Horizons was the first attraction I can remember that offered different ride endings. Each guest in the ride vehicle would have three options to choose from, with majority rule in effect.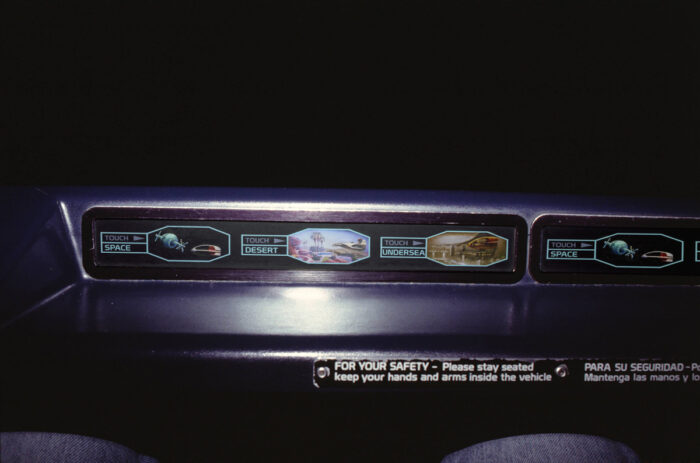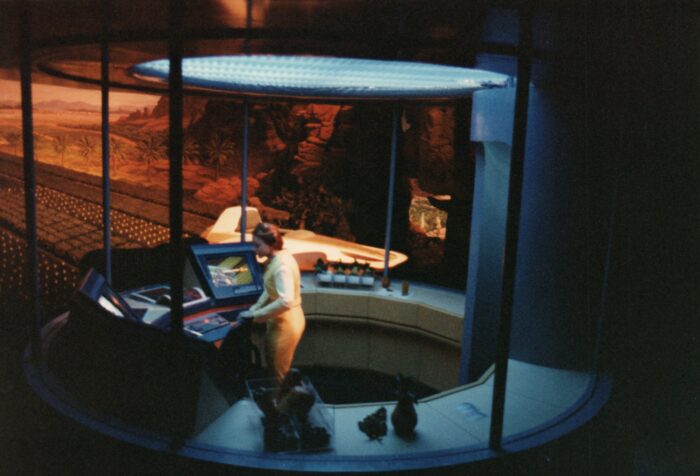 Let's close this particular section with a Fun Fact.
There is probably not a person in the known world who has been misquoted more times than The One Who Started It All, Walter Elias Disney. This is most likely because Walt himself has so many memorable quotes. "All our dreams can come true, if we have the courage to pursue them"… "It's kind of fun to do the impossible" … and "I only hope we never lose sight of one thing – that it was started by a mouse" are quotes many Disney fans have memorized by heart.
However there is one quote that is constantly attributed to Walt Disney, but he didn't actually say it. "If you can dream it, you can do it" was coined by Disney Imagineer Tom Fitzgerald and it was written specifically for the fabled Horizons attraction in EPCOT. Disney archivist Dave Smith has debunked this "Walt quote" many times, both in his Disney Trivia From The Vault book and on the d23 website. Even the Disney Parks Blog mentioned this quote constantly being misattributed to Walt when it launched the Horizons retro t-shirt.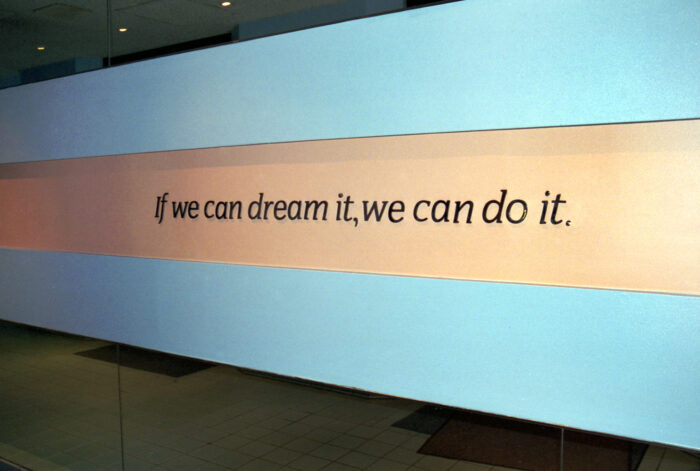 Now if your Aunt Linda makes this mistake on Facebook, you should probably let it slide as 99.44% of the non-Disney hardcore fans "know" Walt said this quote. However, when Disney World attributes this quote to Walt Disney on its paper plates? Well, that's another story.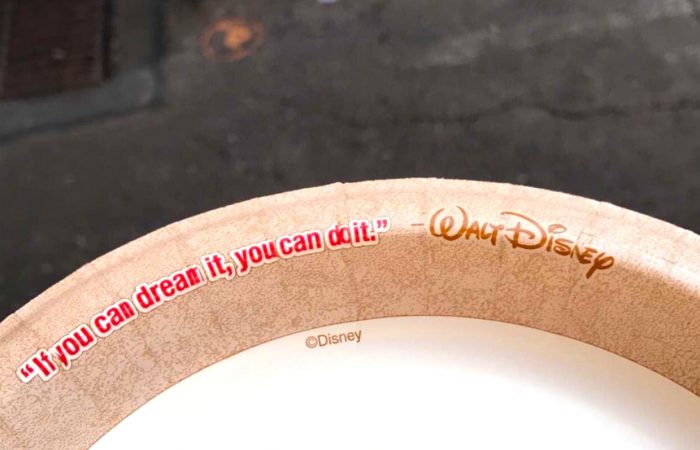 Horizons closed in 1999, and soon there was a teaser for what was going to replace it. For my family, Mission SPACE was possibly the most anticipated ride we had ever experienced Disney building.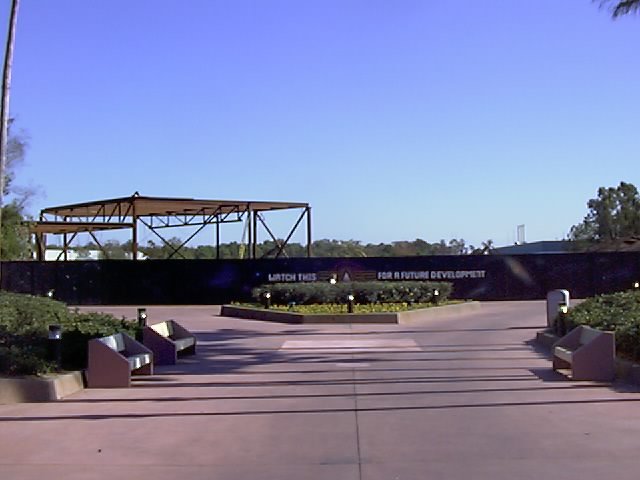 Mission SPACE opened in 2003 and has a spectacular façade. One of Disney's best. Unfortunately, my fondness for the ride ends there. To quote the wise philosopher Bobby 'the Brain' Heenan, Mission SPACE has "a million dollar body with a ten cent brain."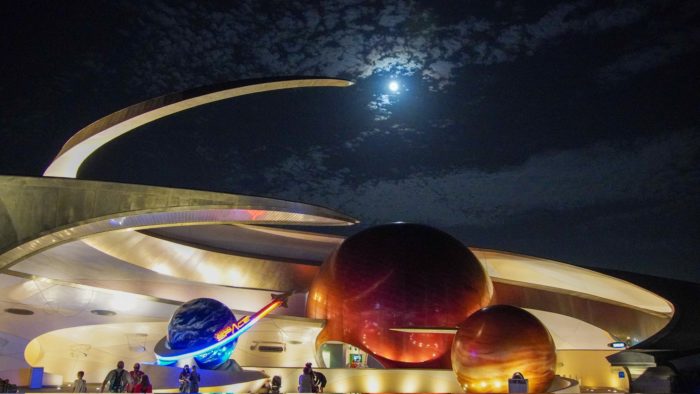 Mission: SPACE is technically two rides: Orange Mission and Green Mission. Upon entering the show building, guests enter the future at the International Space Training Center (ISTC) and choose their mission.
Guests choosing to experience Orange Mission embark on a mission to Mars. Guests ride in a centrifuge-based space simulator that spins them around a central axis to simulate both g-forces and moments of weightlessness. On the screen, guests see their shuttle liftoff and slingshot around the moon. After a few seconds of hypersleep, they land on Mars and have to control their vehicle when things (as they naturally do in a theme park attraction) go wrong.
Guests choosing to experience the Green Mission are aboard the same ride vehicles as the Orange Mission. However, they don't spin. This means no g-forces or the sensation of weightlessness. The only movement is what you normally experience in a simulator attraction. During this mission, guests experience liftoff and then enjoy a beautiful orbit around the Earth. Of course, things go wrong and guests must manually navigate through a storm upon landing.
Guests embarking on both the Orange and Green Mission are assigned a role. During the ride, buttons light up for them to press and individual joysticks on the console are used to simulate piloting the vehicle. However, the ride continues without a hitch even if you or someone in your ride vehicle doesn't perform these functions.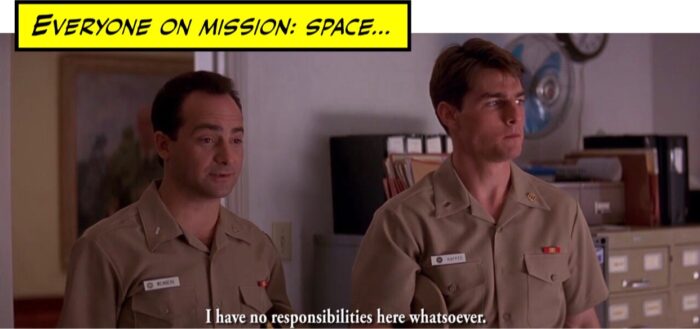 There are some fun Easter eggs featuring Horizons in the Mission: SPACE queue. If you look closely at this large starship painting below…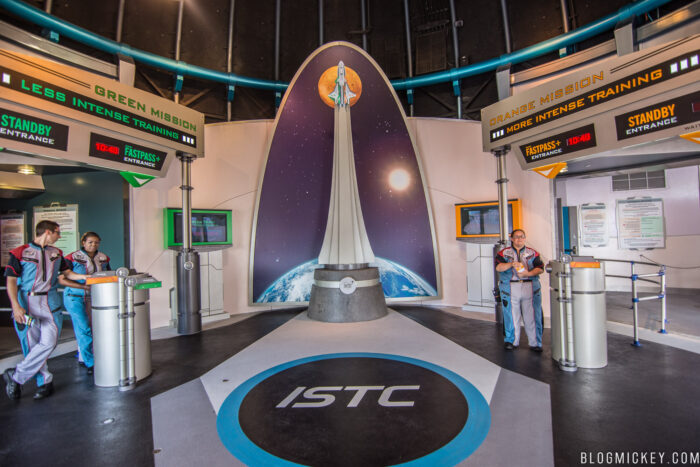 …you'll see a small space station. That's not just any space station though, that's the Brava Centauri space station from Horizons!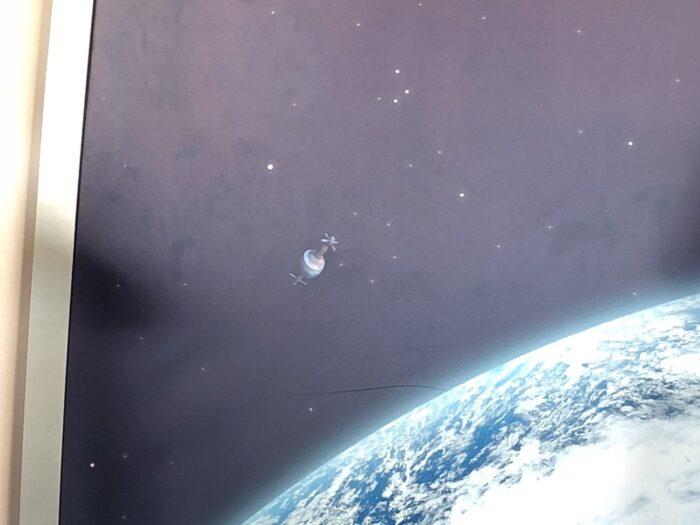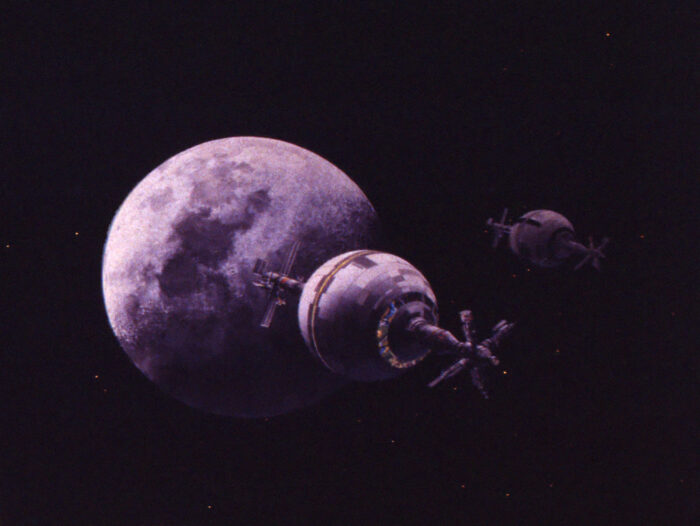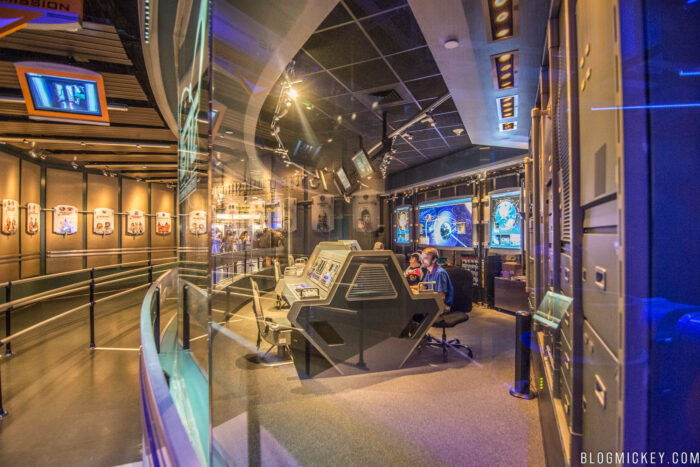 A pre-show video features several Horizons logos along with a Brava Centauri reference as well.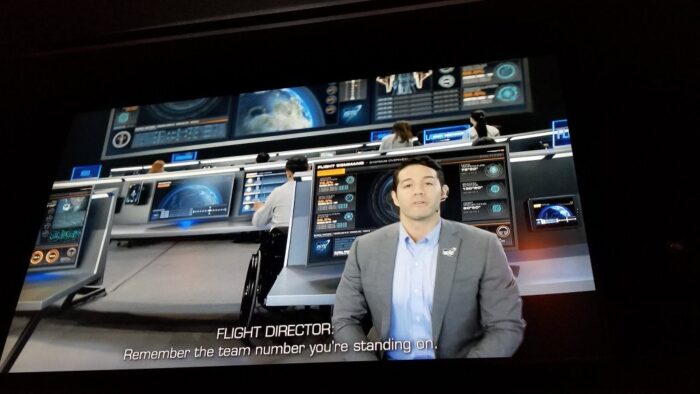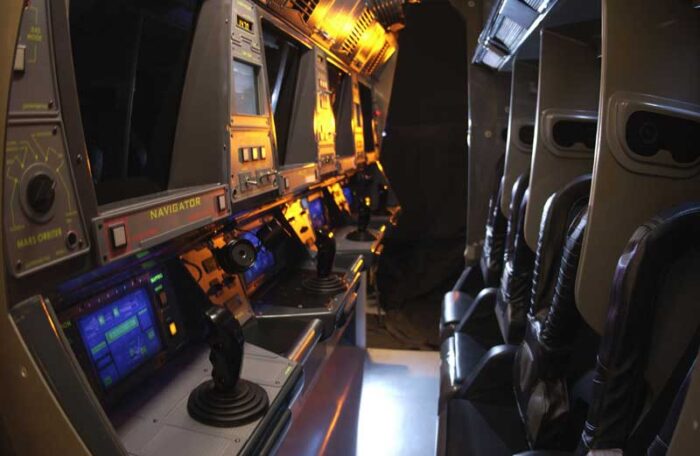 My initial review after riding Mission: SPACE, knowing what it replaced?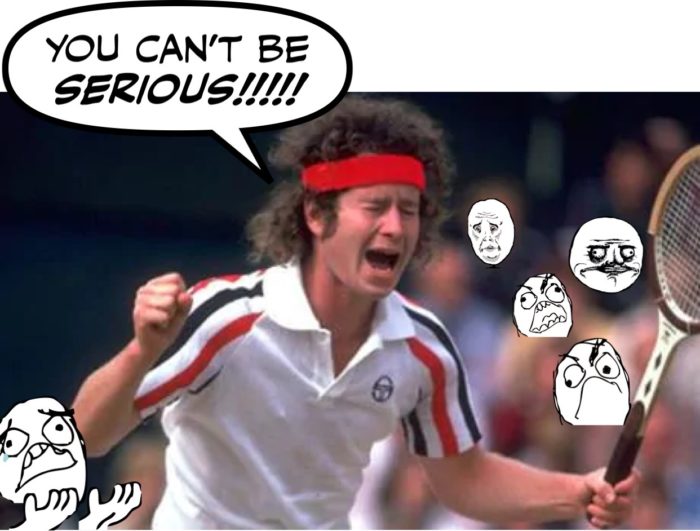 This review has held up over the last two decades.
Honorable Mention – DisneyQuest to the NBA Experience
There are not many things at Walt Disney World that had more promise than DisneyQuest. It billed itself as FIVE FLOORS OF FUN but the word "fun" should have been in quotation marks. I personally believe DisneyQuest could have been one of the most special places in all of WDW, one that would have been spoken in reverence by fans like the Adventurer's Club or Horizons. Instead it became the "and more" part of a "water parks and more" upcharge ticket add-on. There were some neat things at DisneyQuest that showed you the potential of what it could have been. The Pirates of the Caribbean: Battle for Buccaneer Gold game allowed several people to play at once using gameplay not unlike what would later be used in Toy Story Midway Mania. Animation Academy taught guests to draw Disney characters on a screen with a stylus rather than pen and paper. CyberSpace Mountain had guests design their own roller coaster and then "virtually" ride it. When the movie Wreck It Ralph came out, several of the actual Ralph themed arcade games made their way to DisneyQuest. There were many other attractions in the giant building, but the technology used in many of them became outdated fast and almost nothing was done to update them. DisneyQuest could have been the place to use Virtual Reality to let fans relive their favorite extinct attractions. DisneyQuest could have used 3-D printing to have guests design their own vehicle (like in Test Track) but actually take home a toy model. DisneyQuest could have been the place we got to see Disney IPs from Pixar, Marvel, and Star Wars in new games and experiences (in fact DisneyQuest even used a great promotion that had posters showing a mash-up of Toy Story and Donkey Kong along with Star Wars and Galaga, but alas it was just for advertising.) Unfortunately it had none of that. By the end DisneyQuest was just a place people went to when it was raining.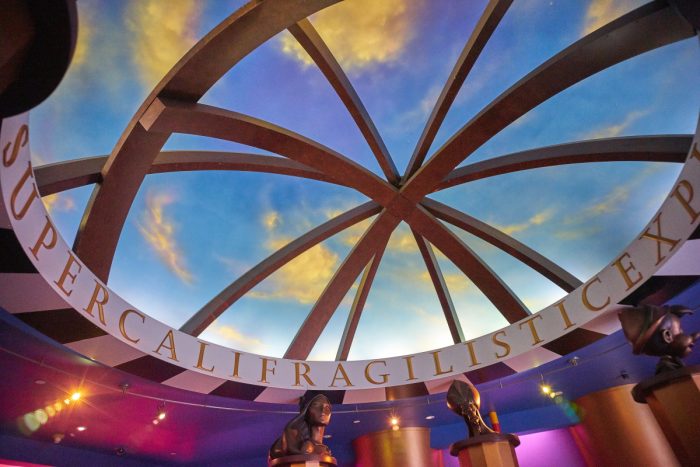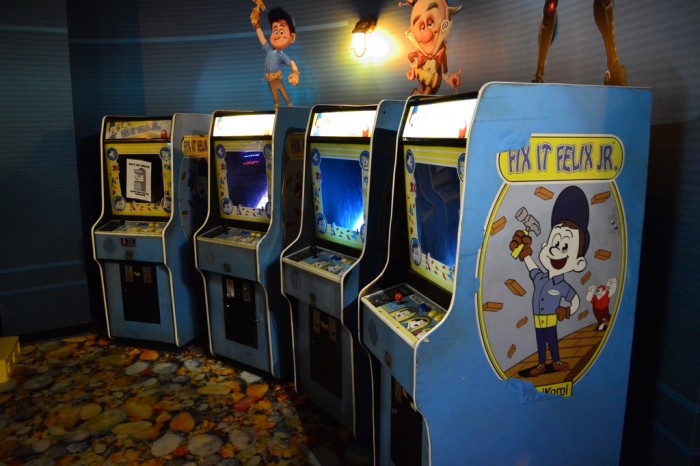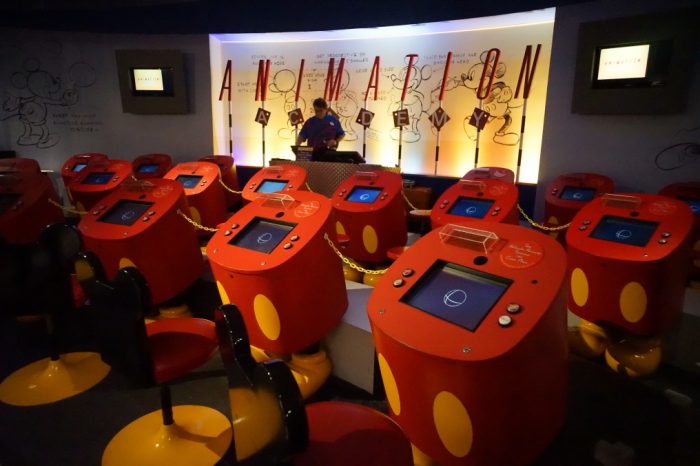 One of the Cast Members who taught drawing at the Animation Academy was none other than Sterling Denham!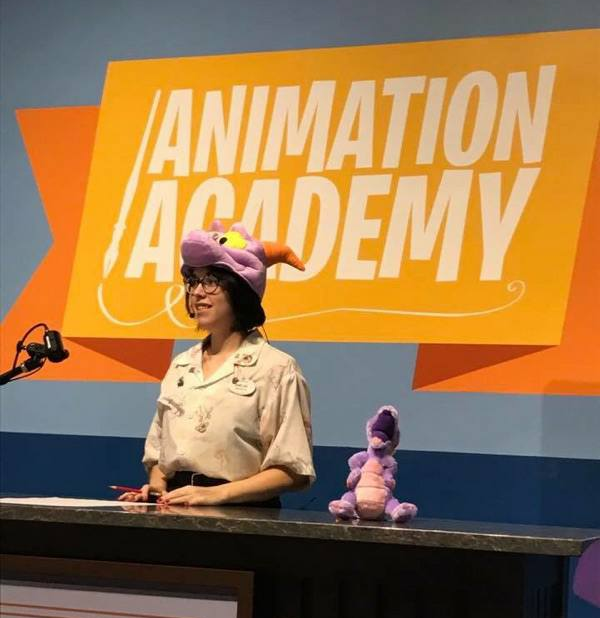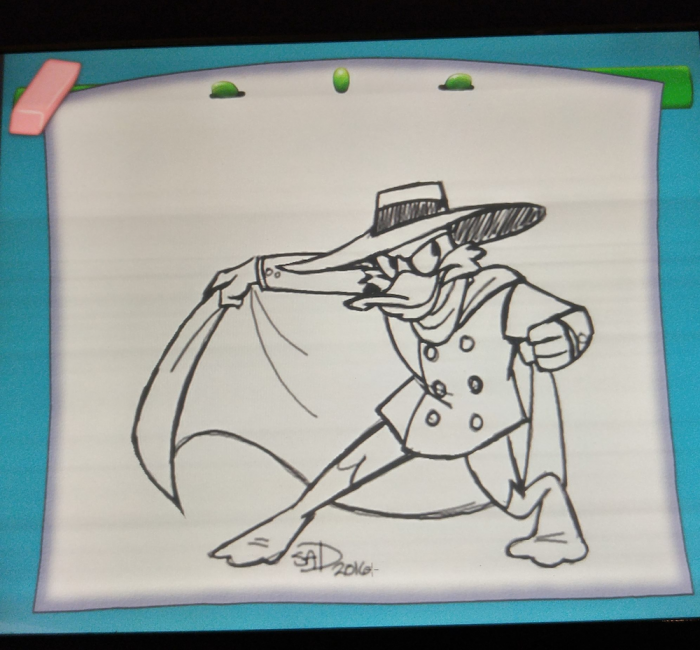 DisneyQuest even had a quick service restaurant with the weirdly titled FoodQuest. The name of this restaurant might make more sense if the restrooms were named BathroomQuest or something.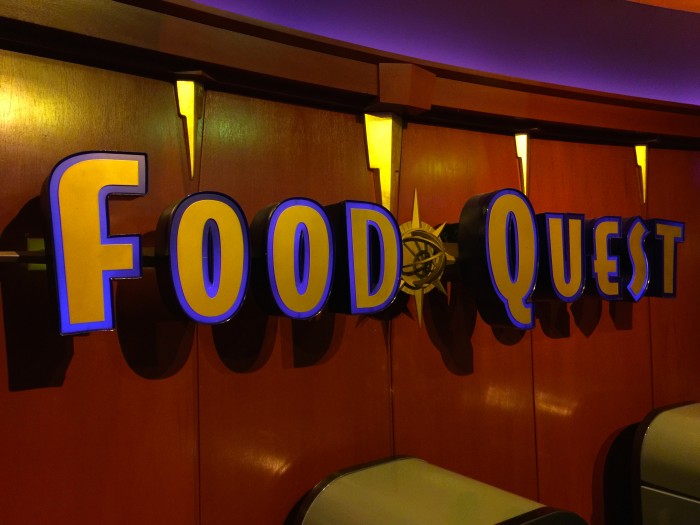 While the food options were unremarkable, FoodQuest does get bonus points for a themed return pagers.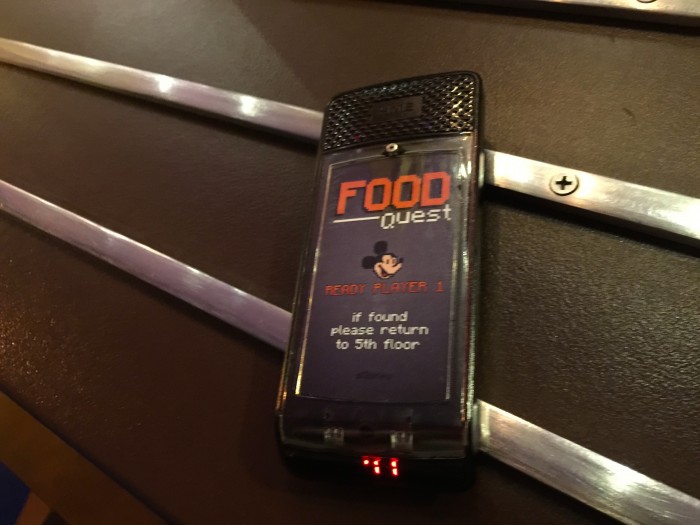 My all-time favorite Disney ads were these posters for DisneyQuest which showed characters from Toy Story and Star Wars looking at classic video games that have been converted to use elements from their Universe. For example, Rex from Toy Story is looking at a version of Donkey Kong that features elements from Toy Story while Buzz Lightyear is seeing the same for Galaga. Those games would have been AMAZING had they been actually made and exclusive to DisneyQuest. Alas, they exist only in our imagination and on these posters.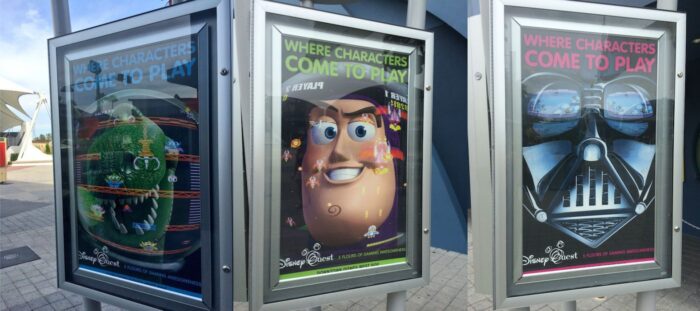 So, now let's take a look at what replaced DisneyQuest… the NBA Experience and we'll start by hopping into Doc Brown's DeLorean, cranking it up to 88mph and heading back to a couple of years ago when This Fine Blog Series covered the loss of the NBA City Restaurant in Universal CityWalk.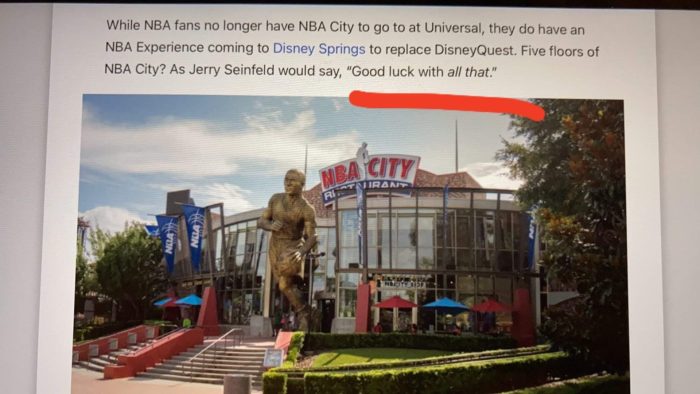 Let's take a quick look back at the only interesting memory in the history of the NBA Experience. A 2019 Theme Park Turkey of the Year nominee, the "Grand Opening" of the NBA Experience  was an all-timer as Disney expected so many guests to swarm the festivities that they set up viewing stations in the nearby AMC theater. Instead, no one showed up. Even weirder, Bob Iger showed up to the opening of the NBA Experience but did NOT show up for the opening of Star Wars: Galaxy's Edge in Disney's Hollywood Studios that very same year. WHAT?! Some have suggested that the NBA Experience existed solely to soothe the ego of Iger himself, who loved the concept. We may never know, but one thing is for sure, years from now people won't believe this venue actually existed, and instead will be convinced those of us who describe it are just hallucinating some fever dream.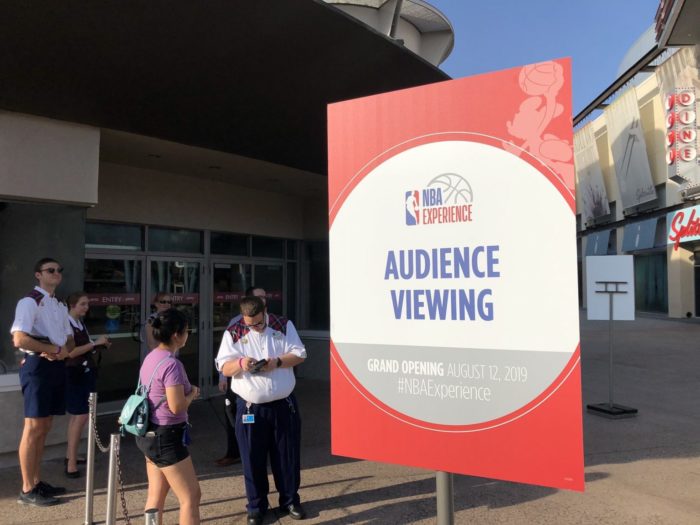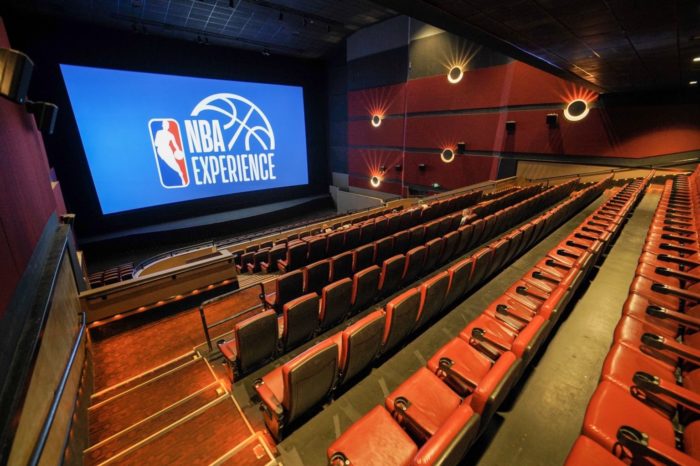 Reactions to NBA Experience were pretty similar across the board, but Disney's competition down the street had one of the better responses…

The weirdest thing about NBA Experience was not the fact that they had a creepy statue of NBA Commissioner Adam Silver. NAY NAY. It's the fact that THEY HAD MORE THAN ONE OF THEM. No offense, but no one wants to see that. At the NBA Experience, you would expect to see statues of people like Michael Jordan, LeBron James, Kobe Bryant, Larry Bird, Wilt Chamberlain, Steph Curry, and Shaq. Heck yeah. Build tons of photo-op statues. Adam Silver?! GTFO.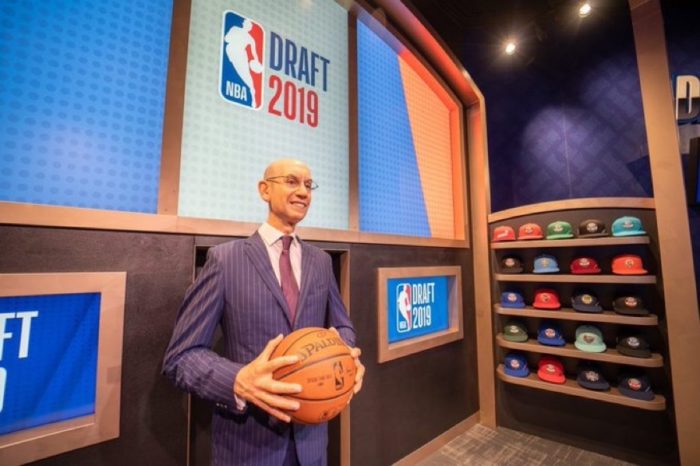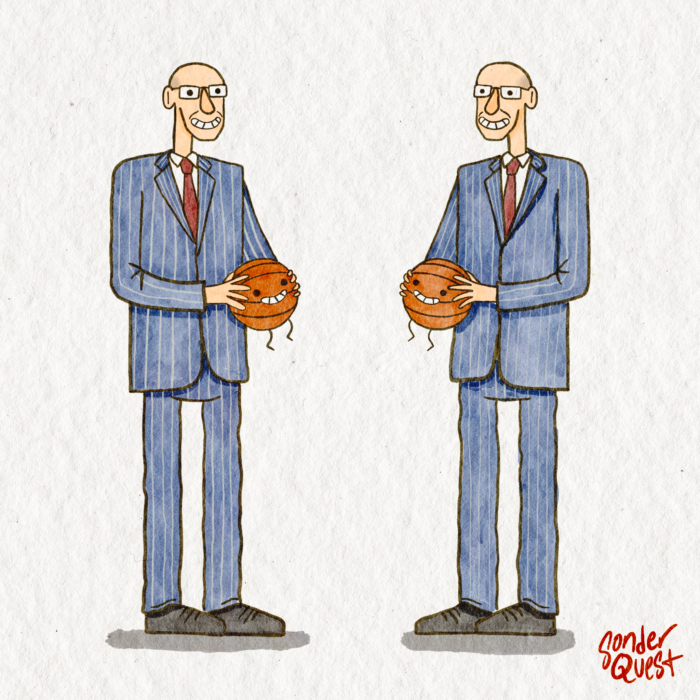 It wasn't long before Disney was doing anything they could to drive attendance to NBA Experience because people weren't buying tickets. Cast Members were given free tickets, and the NBA Experience was thrown into the Water Parks add on. Remember the early days of Gilligan's Island where the theme song included "…and the rest, here on Gilligan's Island" to describe Mary Ann and the Professor? That was NBA Experience to Disney.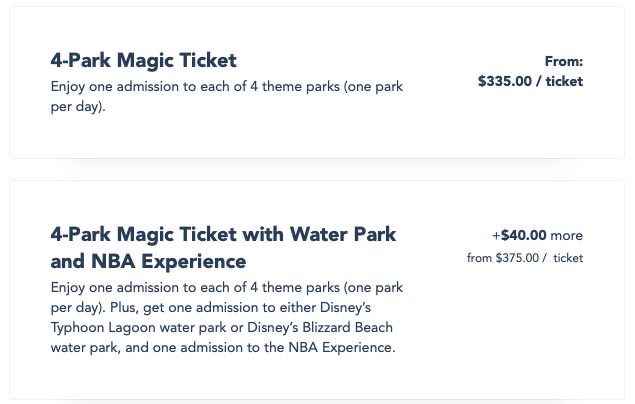 Surprisingly enough, this plan to drive attendance didn't work.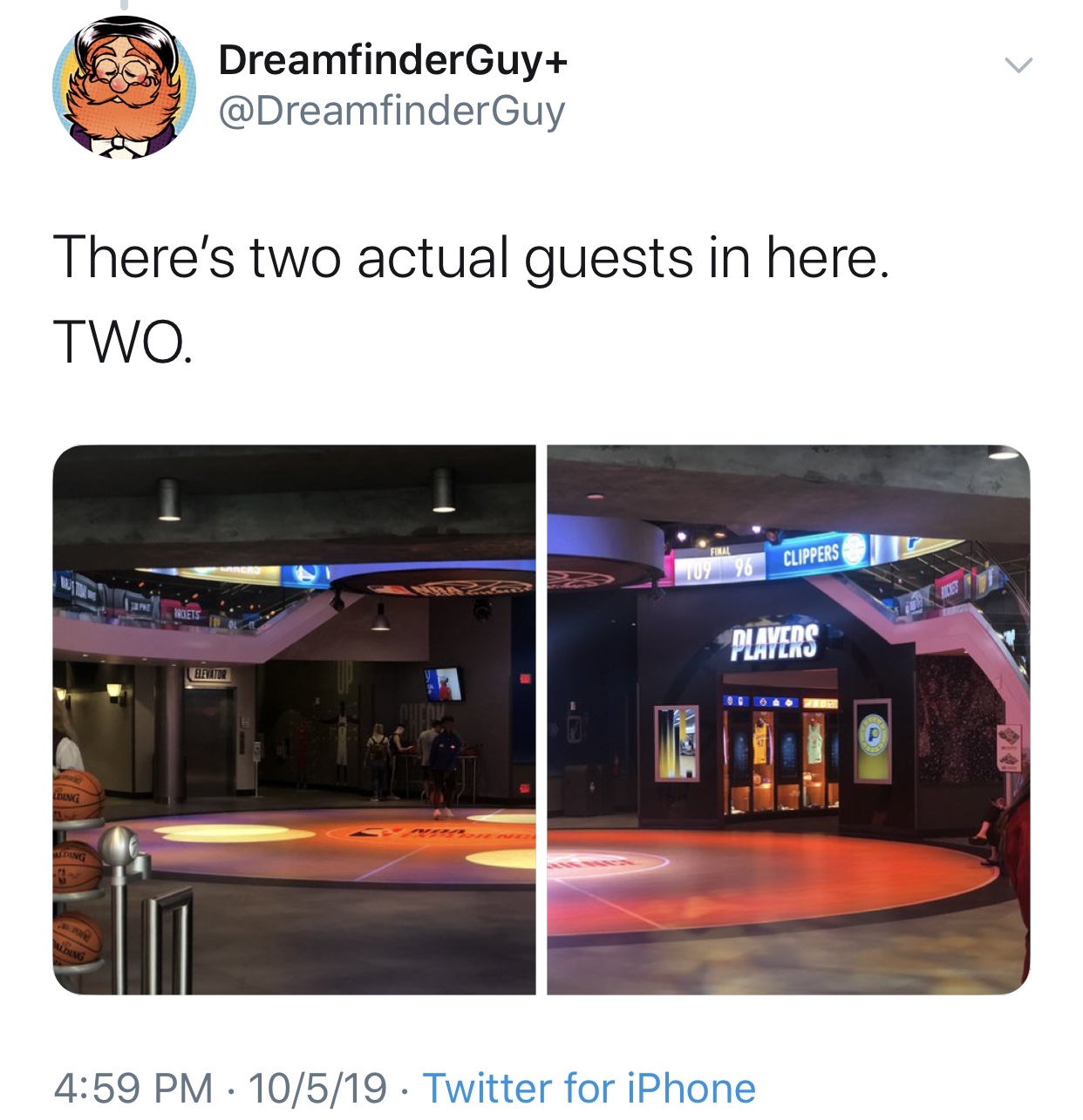 When the theme parks shut down in March of 2020 for Covid, the NBA Experience was one of the only venues to never reopen and in August 2021 Disney announced it was permanently closed and never coming back. The new home of the NBA Experience would be at the Disney Outlet Stores. The very first item from the NBA Experience which showed up at the hallowed halls of the Outlets was this hat, which originally cost a mind blowing $49.99. Can you imagine?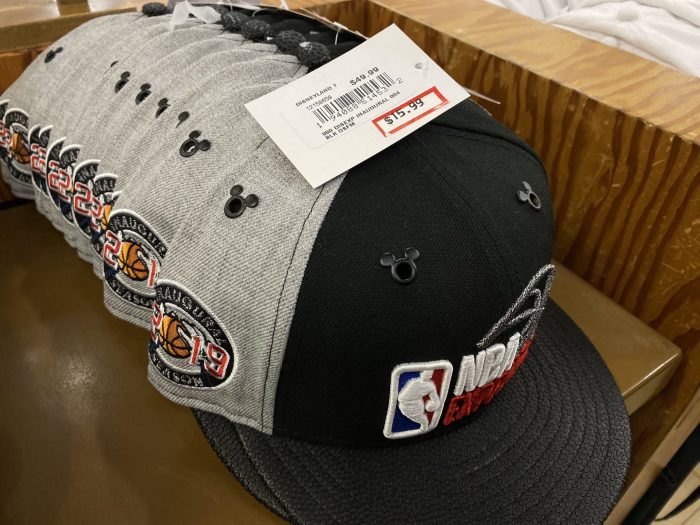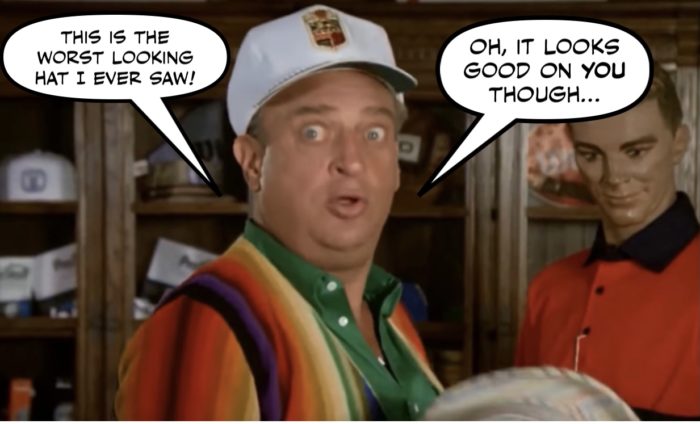 So there you have it: The SATURDAY SIX Looks at the WORST Replacements in Theme Park History! See you next weekend for the latest installment of the SATURDAY SIX, where we'll look at something fun from the world of Disney and Universal. If you enjoyed yourself, be sure to check out the THEME PARK ENJOYMENT INDEX, giving a monthly recap of all the theme park news you need to know (and a lot more you don't need to know, but we're gonna tell you anyway). You can also follow Your Humble Author on Twitter (@derekburgan).
If you enjoyed this article, you will surely like the following: 
The SATURDAY SIX Celebrates Ten Years with TouringPlans
SATURDAY SIX Presents: The Disney Merchandise Hall of Shame
SATURDAY SIX Presents: The Disney Signage Hall of Shame
SATURDAY SIX Presents: The Disney Food Hall of Shame
SATURDAY SIX: Tribute to Josh easyWDW
SATURDAY SIX: Tribute to Ian Barritt
Special Thanks to The Elite Brandon Glover, Digital Maestro Scott Walker, the bio-est of all reconstructs @bioreconstruct, Captain Cruiseline Scott Sanders of the world famous Disney Cruise Line Blog, my personal protege Hunter "Elvey" Underwood, artist @SonderQuest, the mighty maven of merchandise Hedgehog's Corner, the SAT SIX Fun Squad of Parkscope Joe and "the Dadalorian" Nick, hot shot Michael Carelli, charter member of the Universal Four @Nitro230, the permit princess Alicia Stella, master cartographer Tommy Hawkins, and Hermione Granger's tutor Megan Stump for their invaluable assistance with this article. Absolutely no help was added by SeaWorld Influencer @SuperWeenieHtJr. The SAT SIX is inspired each week by goofballs Aengus Mackenzie and LitemAndHyde and you Potterheads will  enjoy Meg's other blog work over at the Central Florida Slug Club.