Theme Park Enjoyment Index for SEPTEMBER 2023 (Bear Loose in MK, Spooky Season in Full Swing, Destination D23 and MORE!!)
The Theme Park Enjoyment Index (TPEI) is a monthly look at the events that have made an impact, both positive and negative, in this wild world of theme parks we all love so much. Each TPEI comes out on the last Saturday every month, and we assign each piece of news a positive or negative number, tally it all up at the end and chart it. The range goes from 0-100 with 0 being
Stitch's Supersonic Celebration
 while a perfect score of 100 would be 
Pandora: The World of Avatar
.
Remember, all links in TPEI open up in a new browser window. So feel free to check stuff out, we'll be here when you get back!
*Destination D23
Our month started off with news coming out of Florida, as Disney held Destination D23 at The Contemporary. Destination D23 can best be described as "a poor man's D23 Expo" or a "a rich man's Disney quarterly earnings call." Described by Disney as The Biggest Fan Event of the Year, Destination D23 was filled with panels, presentations, and exclusive shopping experiences for theme park fans.
Now, a couple days before Destination D23, Disney released information on an upcoming land in Shanghai Disneyland themed to Zootopia. This included concept art, in-park photos showing the progress, and actual ride footage of the land's attraction: Zootopia: Hot Pursuit.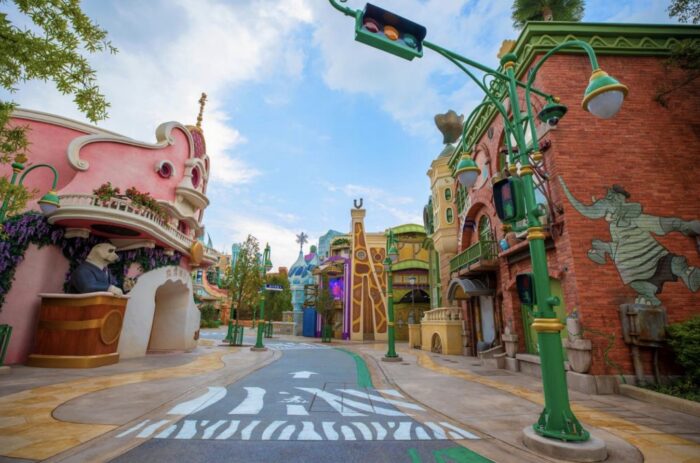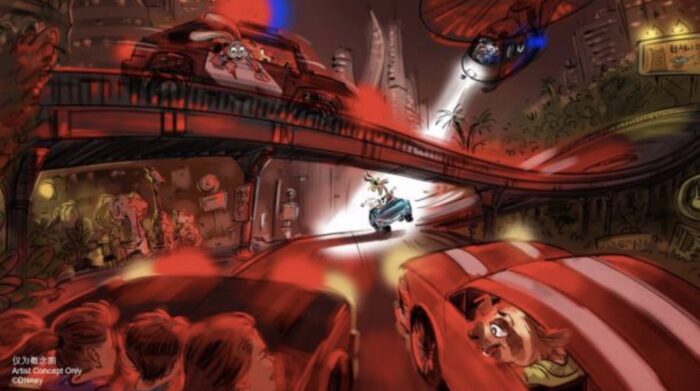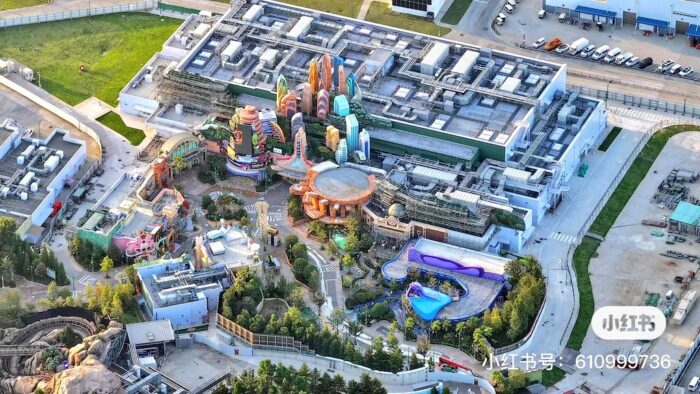 Seeing these pretty amazing photos got stateside Disney fans hot and bothered, and discussion for several days focused on a similar Zootopia-themed land coming to Animal Kingdom to replace Dinoland USA, with several pointing out that the Dinosaur attraction in Dinoland could easily be converted over to Zootopia: Hot Pursuit. You would not believe the amount of passionate discourse this "done deal" sparked on DisTwitter. Many were for this possible change, but just as many were vehemently against it, arguing that the movie Zootopia is a movie about animals living in a big city, and is completely counter to the entire foundational message of Animal Kingdom – a park dedicated to the appreciation and conservation of nature.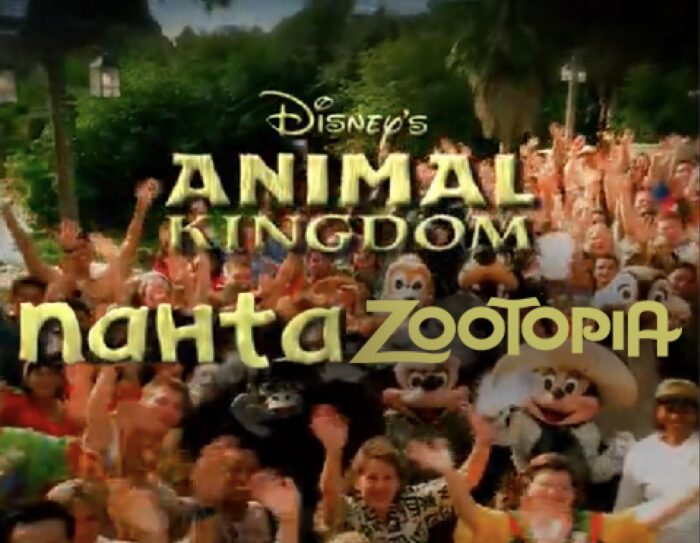 Now let's get back to Destination D23, and during the Parks, Experiences, and Products presentation Josh D'Amaro announced Disney was considering replacing Dinoland with a "Tropical Americas" land with attractions and experiences based around – get this – Encanto and Indiana Jones.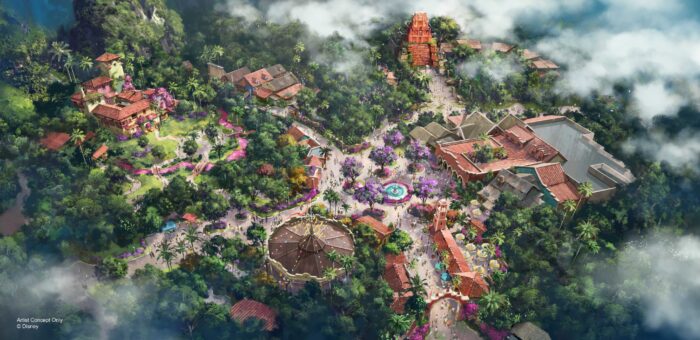 Thanks to intrepid theme park journalist Scott Gustin, we got a good comparison of the concept art vs. Dinoland to see how this Tropical Americas idea may fit. It's important to remember that D'Amaro did NOT say that Disney was going ahead with this plan, just that it was something the company was considering. Sort of like how they were throwing out ideas during the last D23 Expo about "what's behind Big Thunder Mountain" in Disney's Magic Kingdom. Today we have the answer to that question: nothing.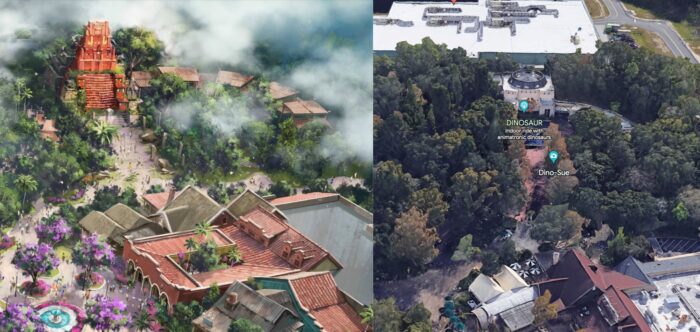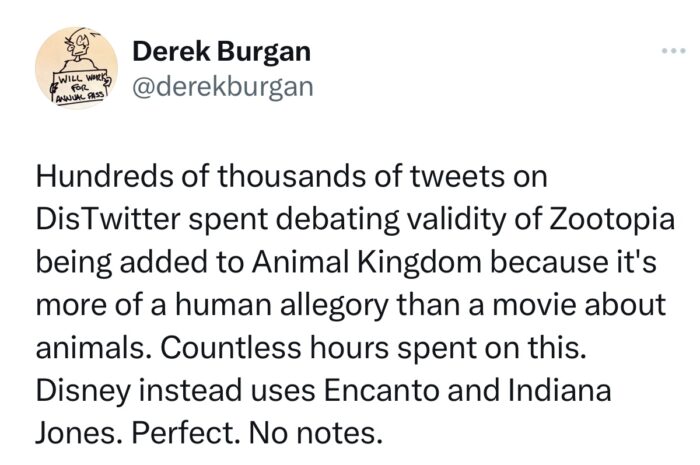 Years ago there was a great episode of Seinfeld which had Jerry and Elaine talking to a rental car agent and discovering that – despite their reservation – there was no available cars for them. This caused Jerry to remark to the agent, "You see, you know how to *take* the reservation, you just don't know how to *hold* the reservation. And that's really the most important part of the reservation: the holding. Anybody can just take them."
That's sort of what Disney is right now. They are good at *announcing* things, but not nearly as good as actually *building* them.
I think you can also trace back a lot of the current "problems" (for lack of a better word) that the Disney Parks are facing right now to when the company created the ridiculous Parks, Experiences, and Products division itself, but that's a story for another day.
One of the biggest surprises of Destination D23 was a quick mention that Disney would be reimagining Test Track and the concept art looked really neat.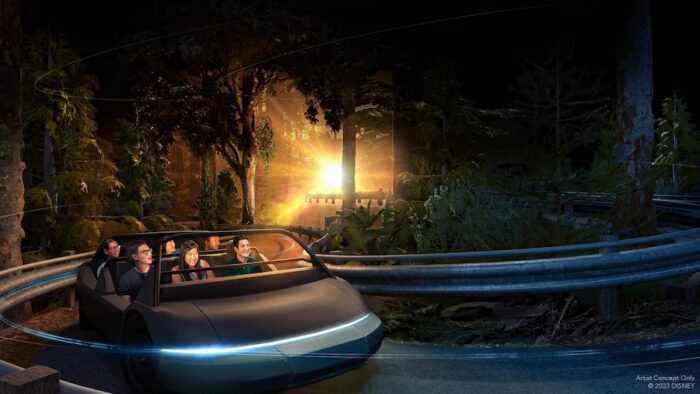 As much as I like the idea of some TLC being put into Test Track, it's actually one of the EPCOT attractions that has been pretty good since its debut and yet keeps getting a facelift. Meanwhile, other attractions in the park desperately need some attention and are completely ignored.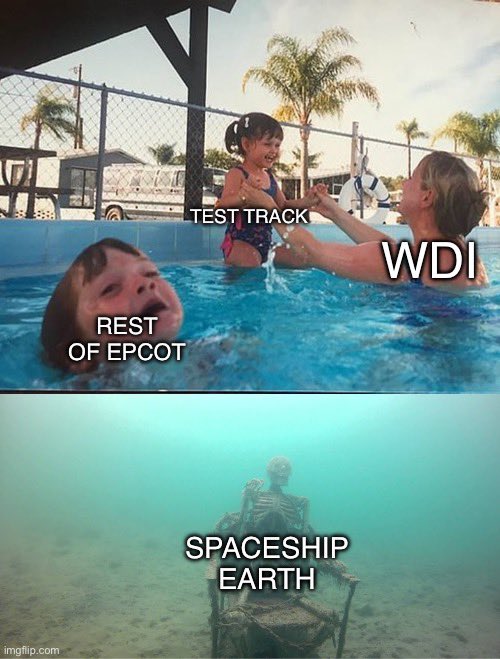 Two weeks after Destination D23, Disney announced it will spend $60 billion over the next 10-year period to "expand and enhance" its domestic and international parks and cruise line capacity – nearly twice the amount spent in the previous 10-year period.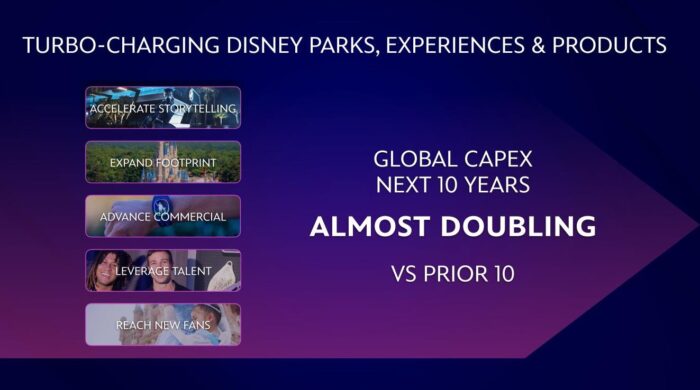 Fans immediately began day dreaming about what that money could be spent on…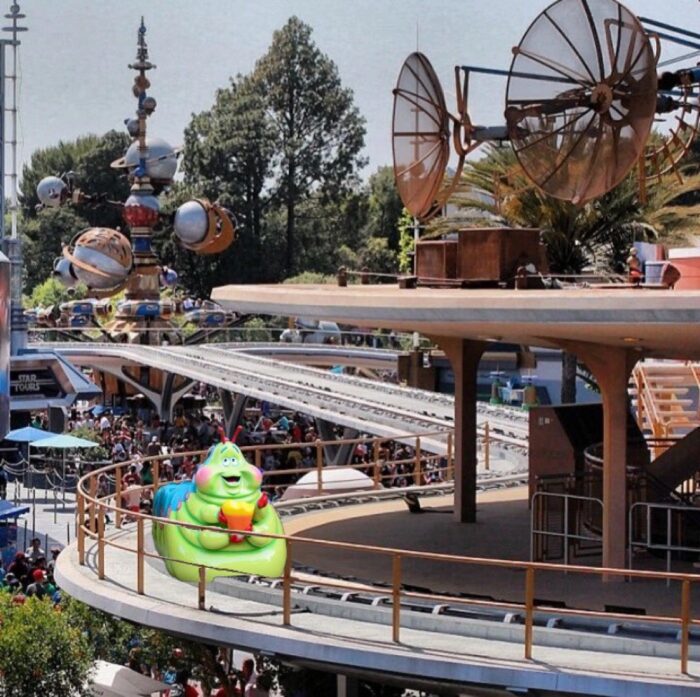 …but the reality is with how Disney spends money, half of that $60B is probably being spent on spray painting the WDW 50th Anniversary statues with "timeless pixie dust."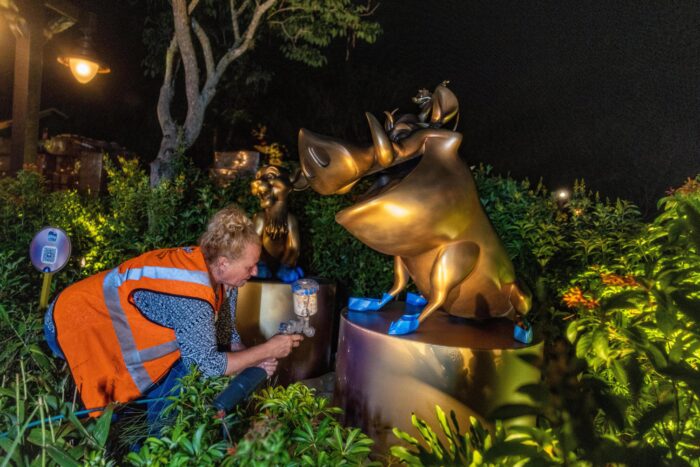 TPEI Score: + 3 The theme park world needs Disney to be DISNEY. With the cable television world collapsing and streaming being nowhere near the Golden Goose all these companies assumed it would be, Disney can solidify its foundation by reinvesting in the stateside parks.
*Figment Meet and Greet
At the end of his presentation at Destination D23, Josh D'Amaro announced that the highly anticipated Meet-and-Greet with Figment would be making its debut at EPCOT. This character interaction was announced at the D23 Expo in 2022. Since that time we've had numerous Marvel and Star Wars characters make their debut over in Disneyland, but no timeline was given on everyone's favorite purple dragon. You hate to think that this was just simply held back so that the budget for it could be counted in a different fiscal year, but that's the reality we live in now with a Parks, Experiences, and Products division instead of just Parks & Resorts. Thankfully, Figgy is now officially meeting guests at the Imagination Pavilion, and his in-park debut demanded a three hour line!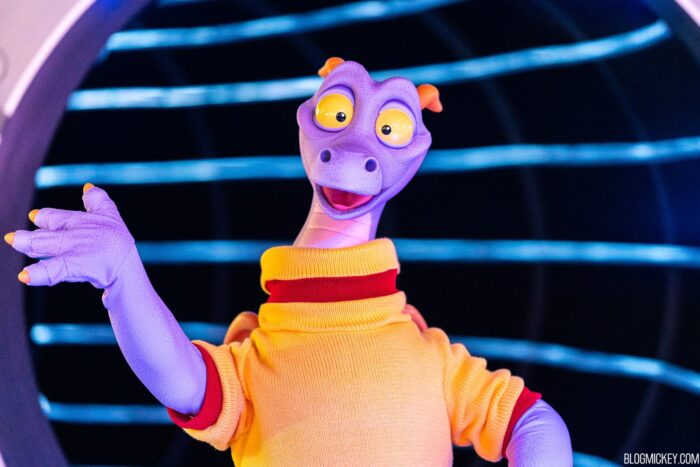 Despite the length of time it took for something so simple, the meet and greet area for Figment is really cute.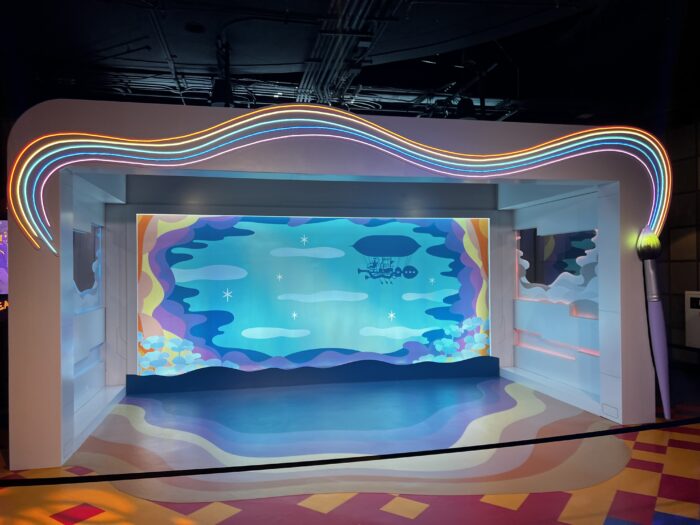 How about these incredible shots by Blog Mickey? Wow!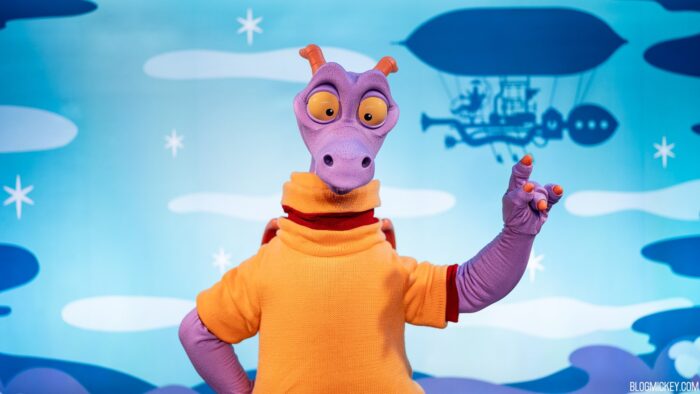 Here's a look at the autograph card you get.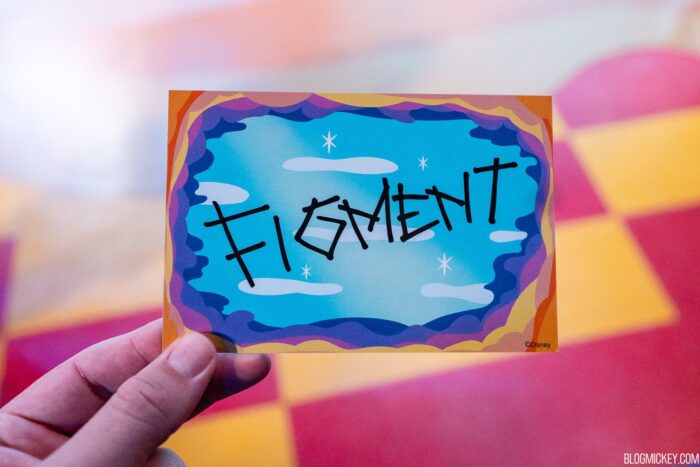 We mentioned earlier that the theme park world needs Disney to be DISNEY, but the introduction of Figment shows we aren't there yet. Figment comes out of the Dreamport but instead of recreating the iconic and beloved rainbow tunnel of EPCOT Center, Figgy just comes out of the exact same computer chip-like area that was created for Wreck-It-Ralph.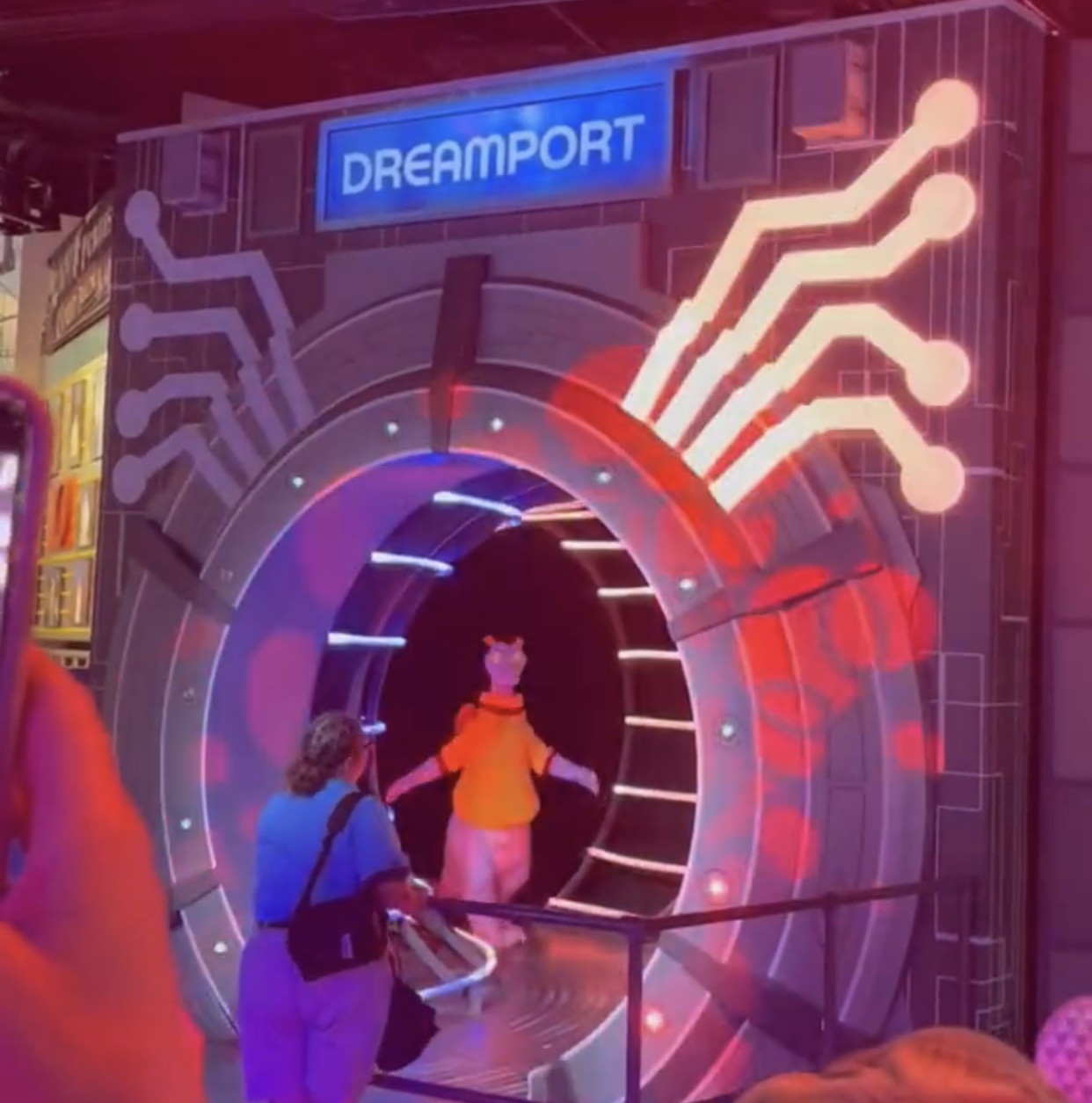 Unfortunately, this area was also a bit unsafe for dragons, as Figment had multiple falls during the course of one day.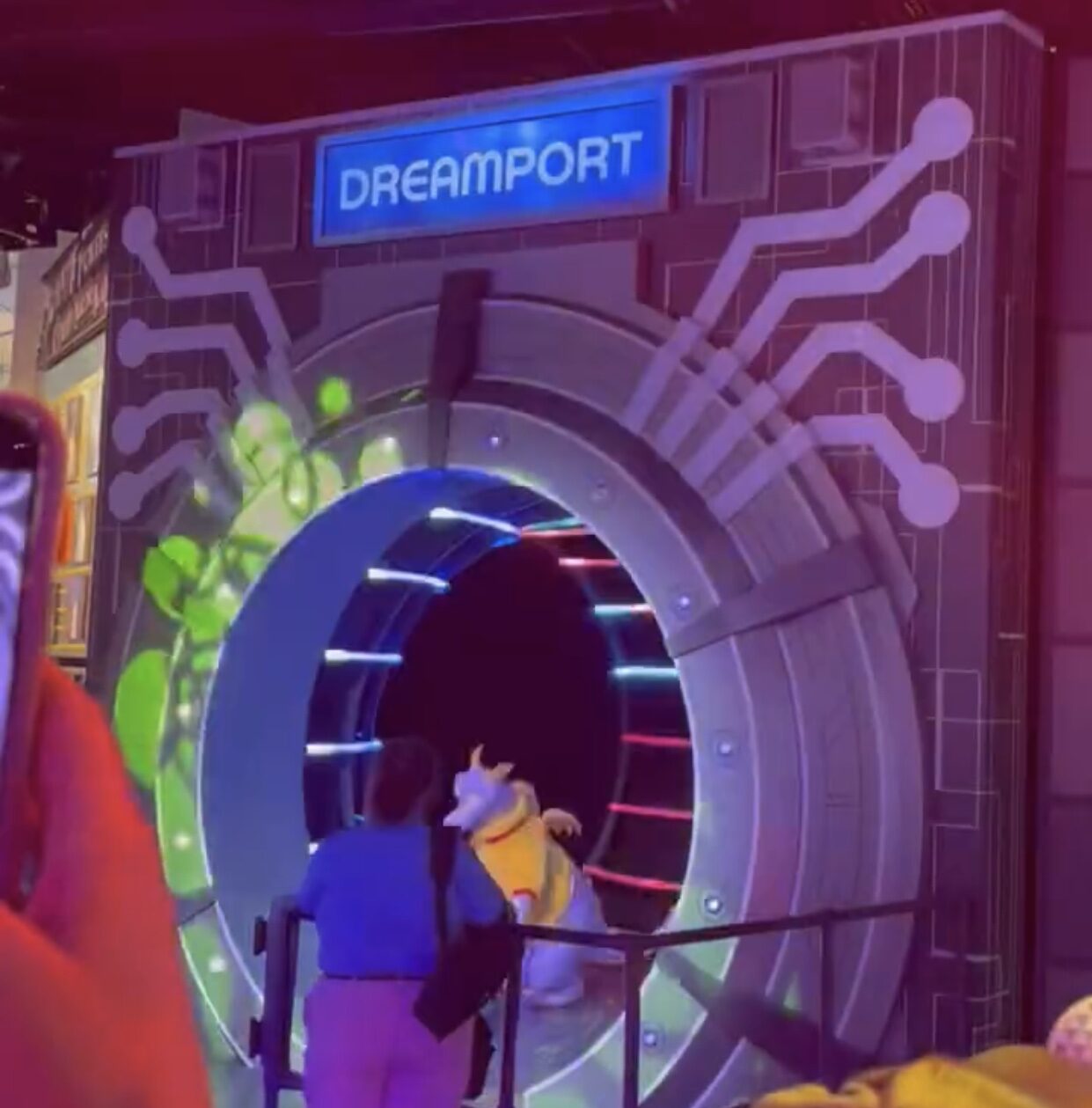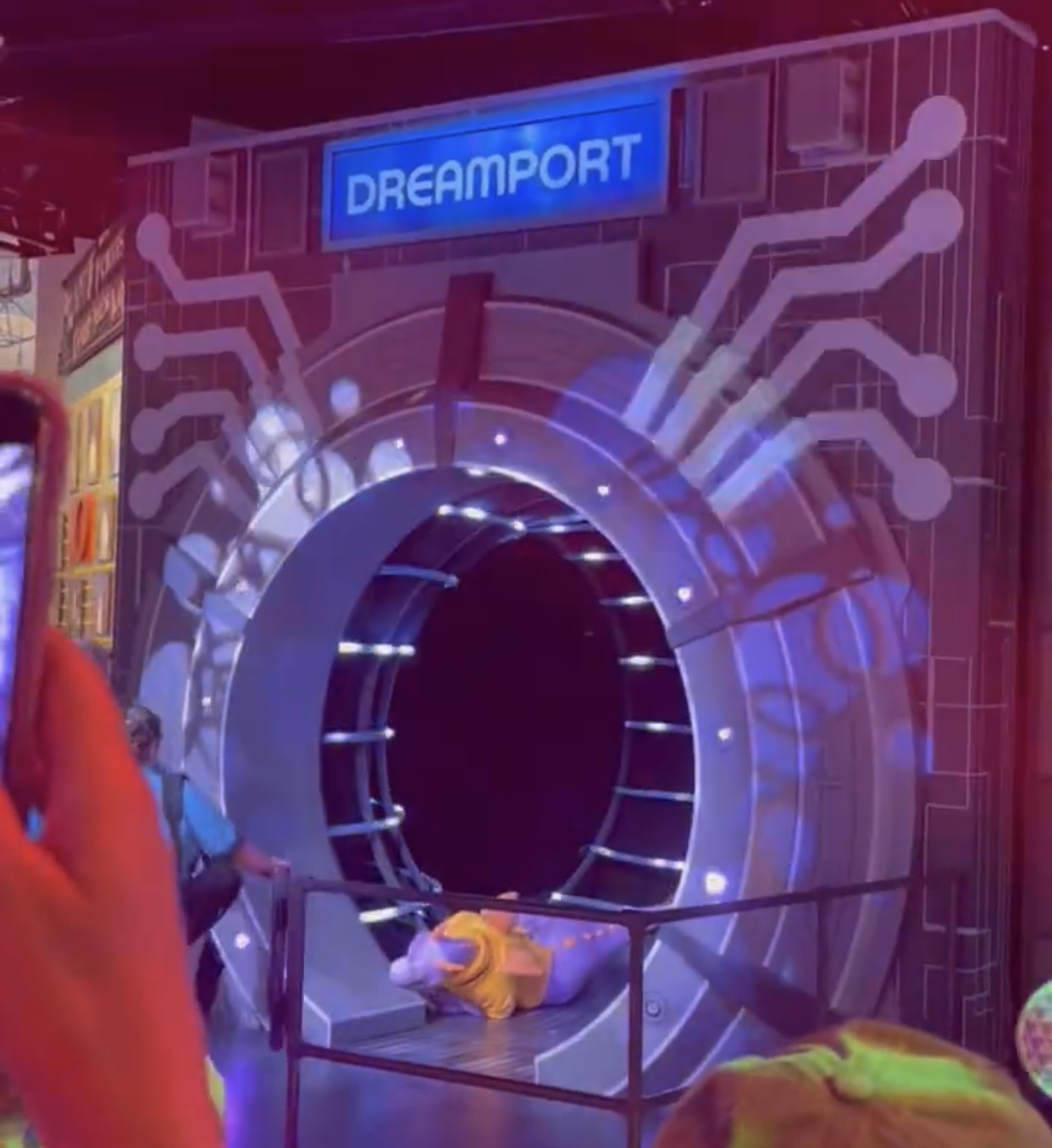 Thankfully no dragons were seriously hurt during either of the falls, but it led to some funny memes on DisTwitter, including this one by Howard Bowers.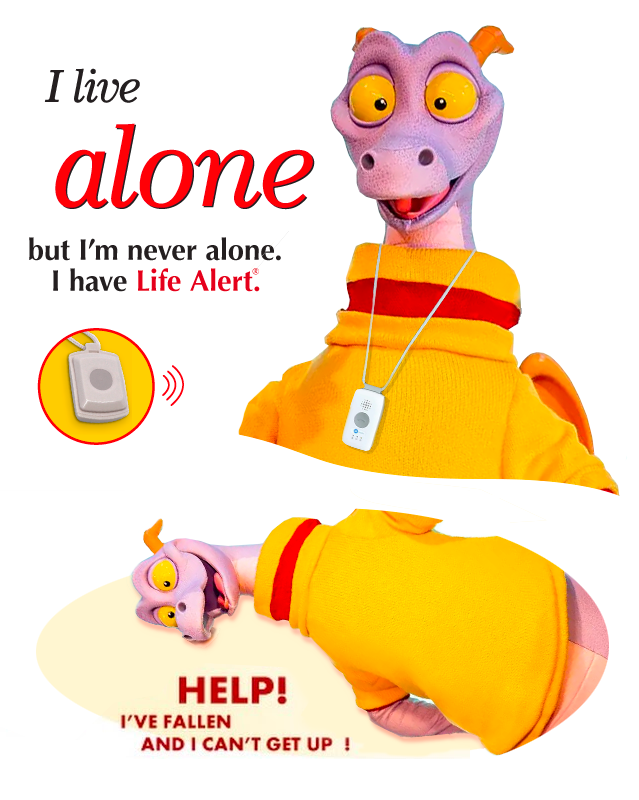 Speaking of the Imagination Pavilion, we also got a reference to another resident this month during the following exchange between a fan and the actor who plays Dr. Nigel Channing…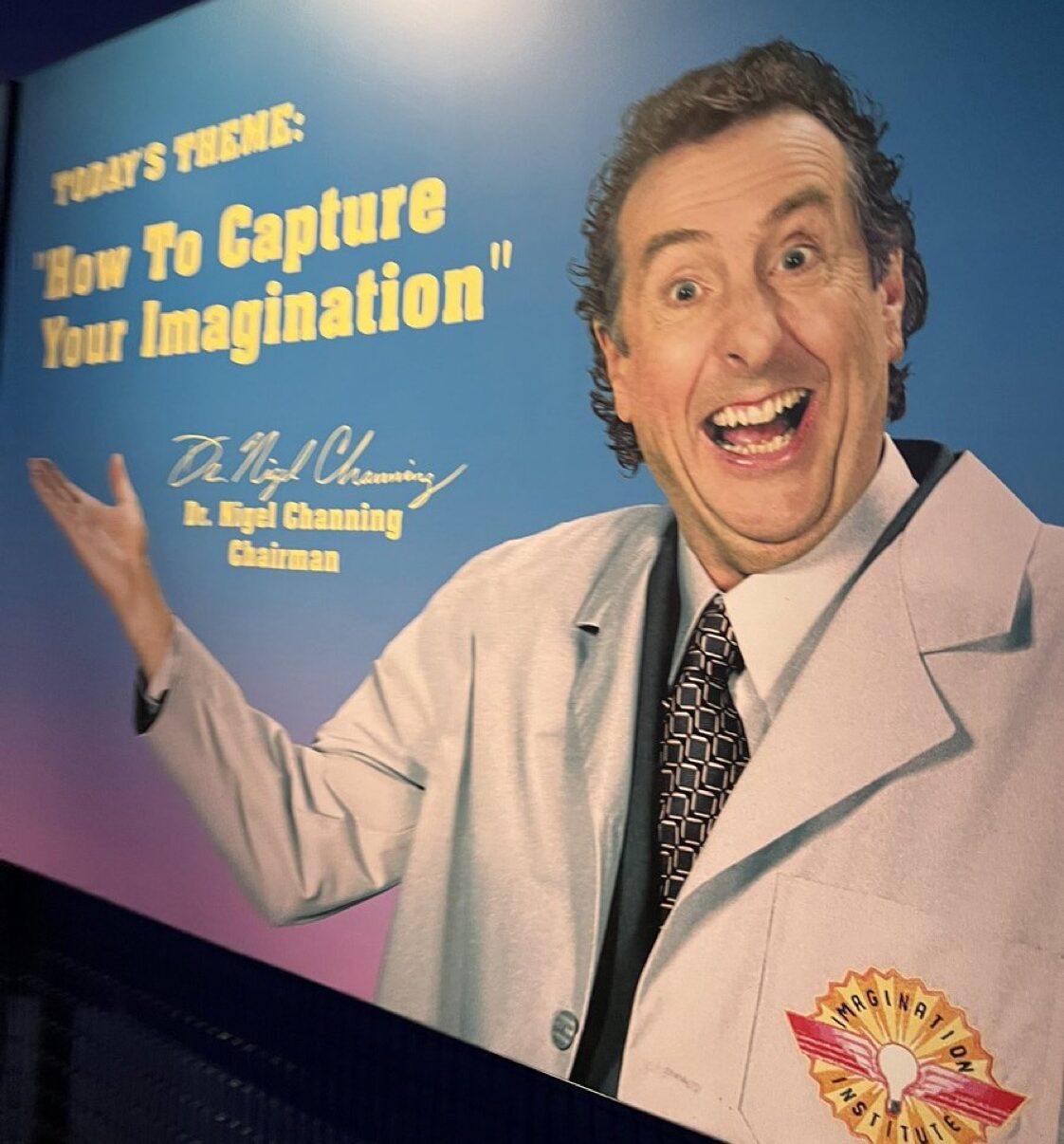 TPEI Score: +2 Our long national nightmare is over…Figment is back in EPCOT.
*Bear in Magic Kingdom
I always know when a theme park story has gone truly viral when my friends and family who aren't theme park weirdoes super fans like us reach out to me about the story.  This month we had a story that blew up in the community, and it all started innocently enough when Rumors and Innuendo suggested a bear was inside the Magic Kingdom. Not an audio-animatronic bear like Big Al in Country Bears Jamboree, nor a bear like the many you would see during Pride month. NAY NAY. An actual bear, with claws and all.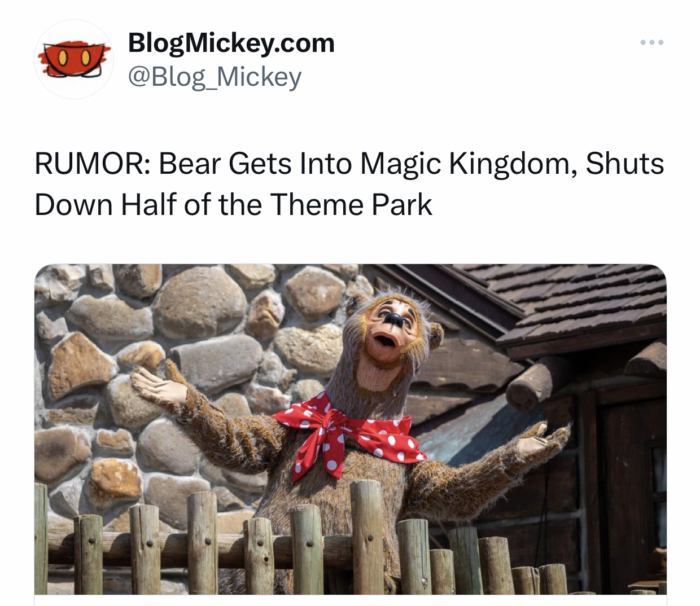 Over on DisTwitter, many people started showing screen shots of the official Disney app, which seemed to indicate that half of Disney's Magic Kingdom was shut down. This was soon confirmed.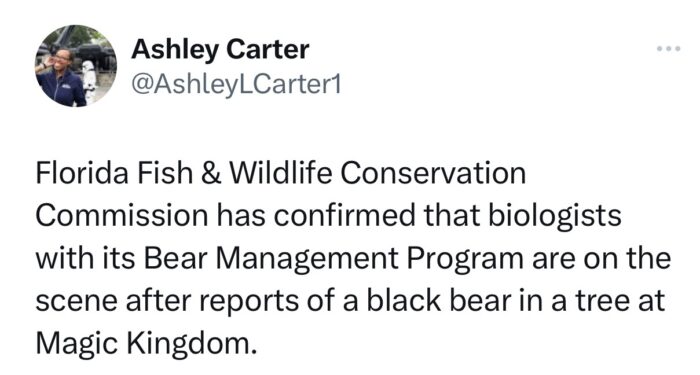 DisTwitter being DisTwitter, this led to a series of people having fun with the story.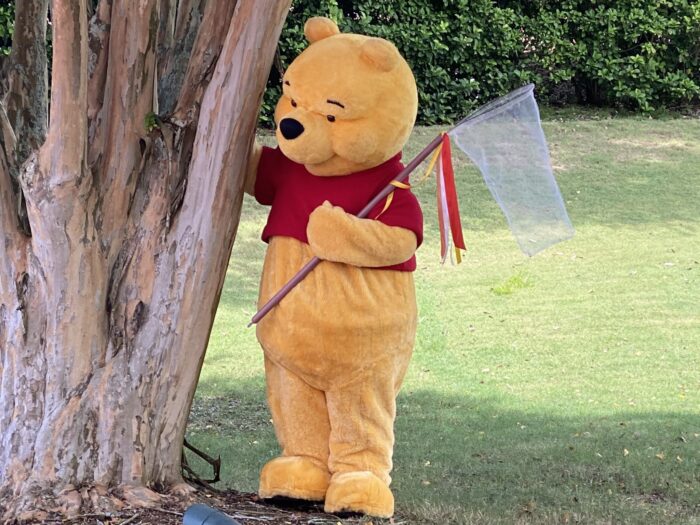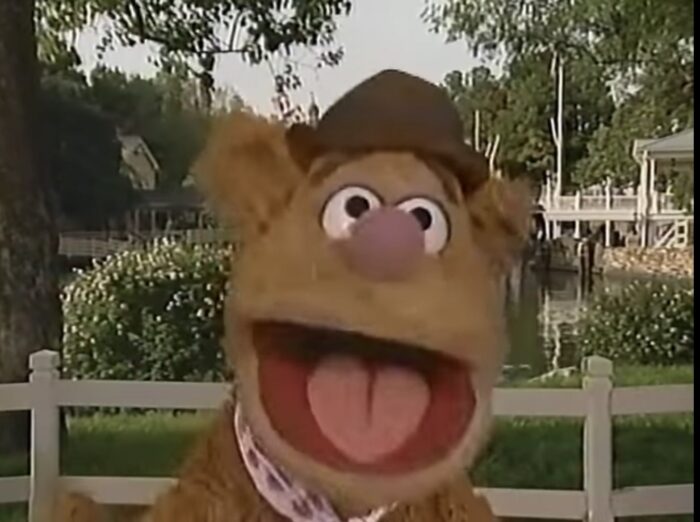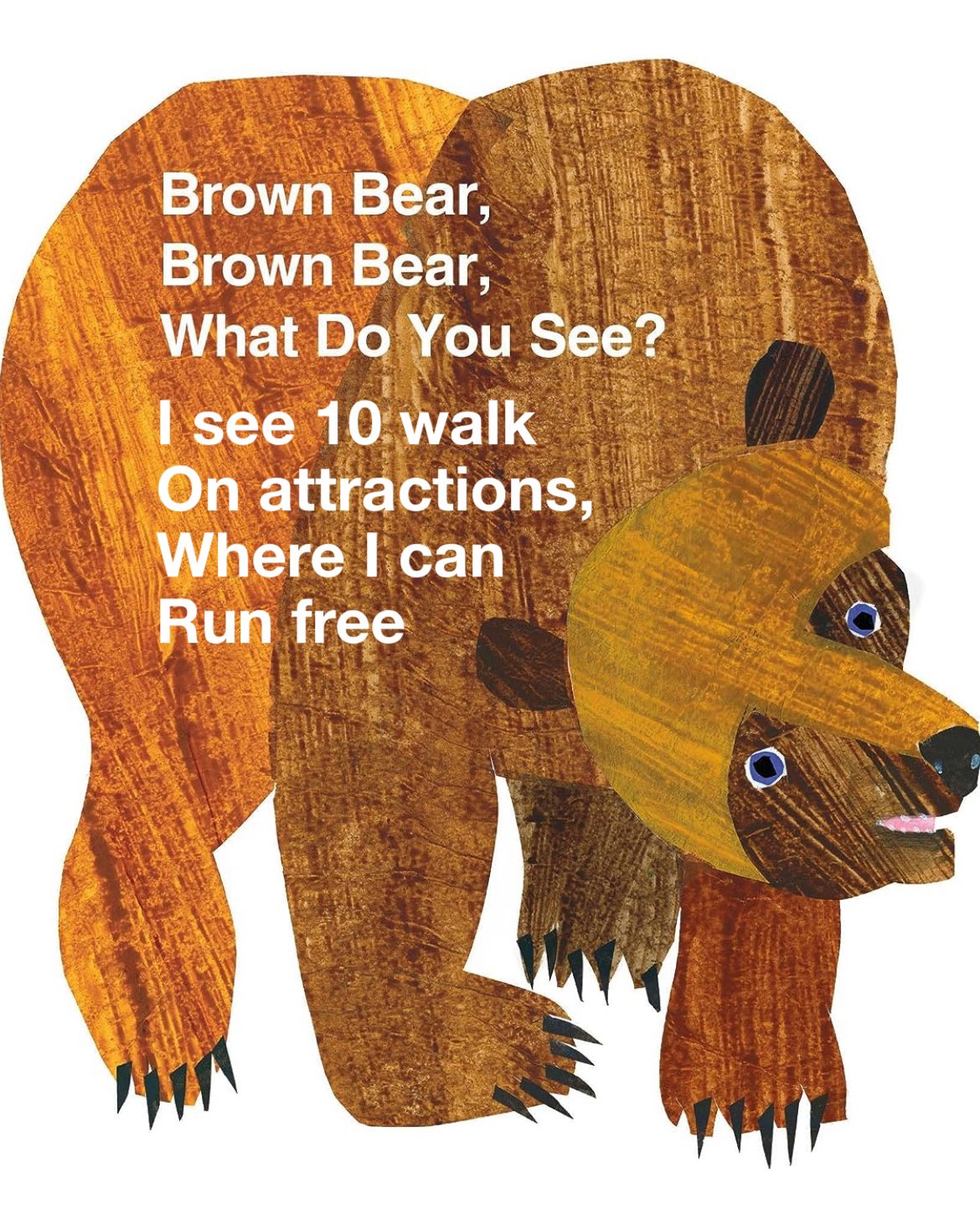 A lot of people were secretly jealous of the bear enjoying an empty Magic Kingdom to itself, and imagined what fun the animal could also have on it's park day.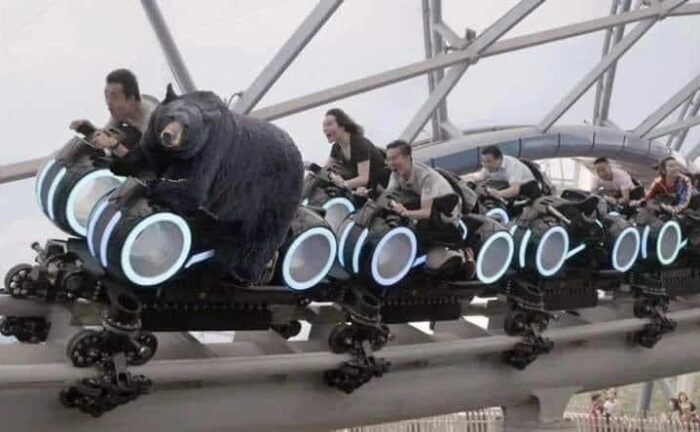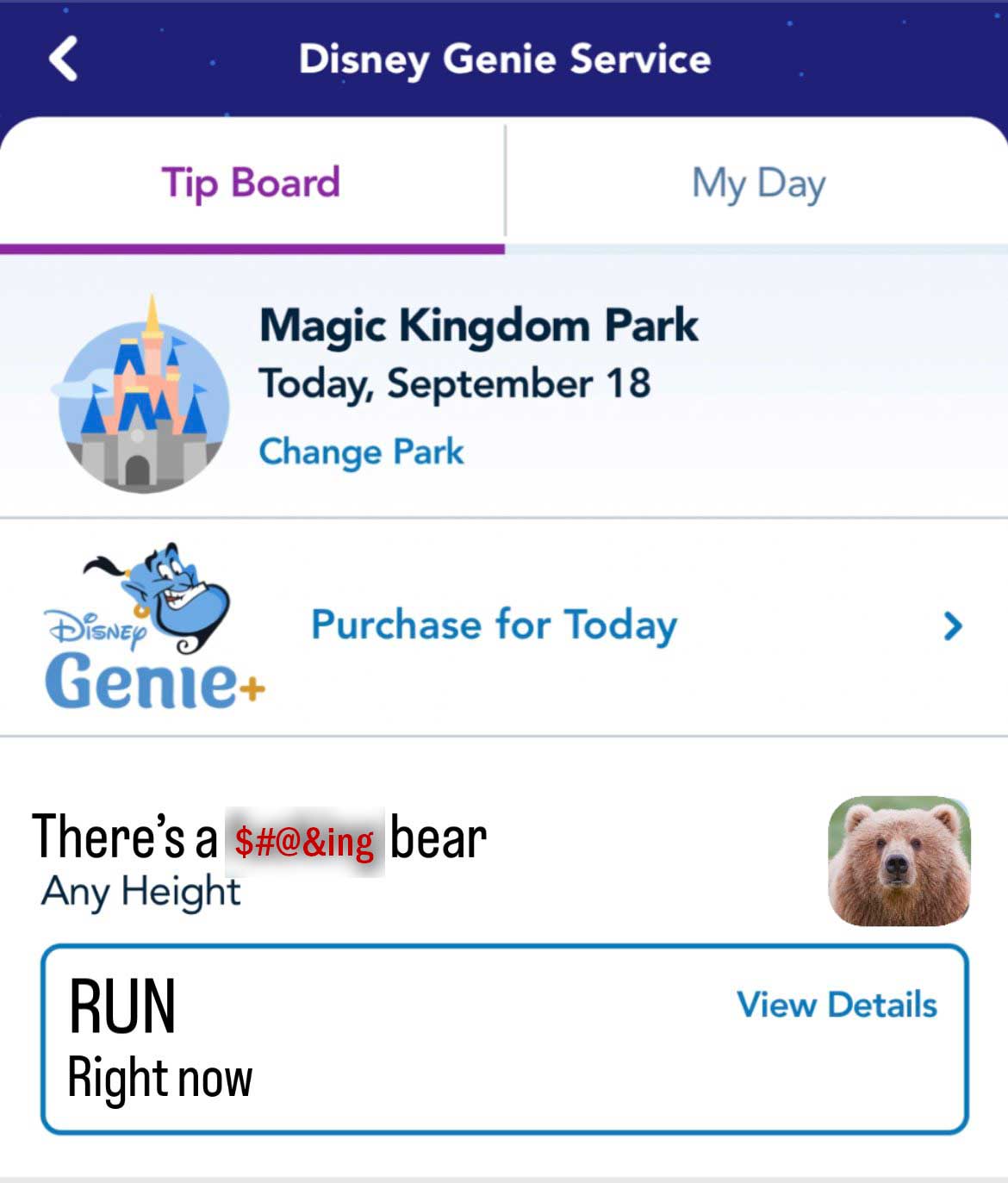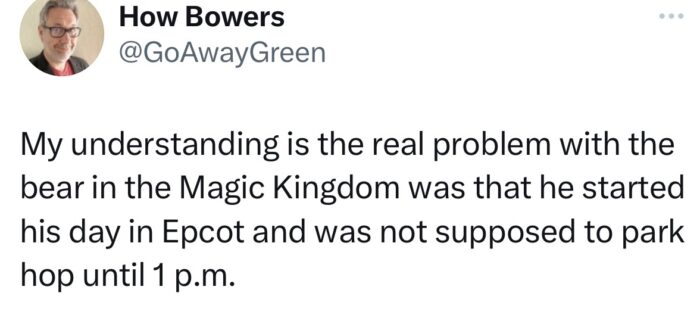 Always good when Disney's competition in Florida has some good-natured fun with a viral story involving the Mouse House.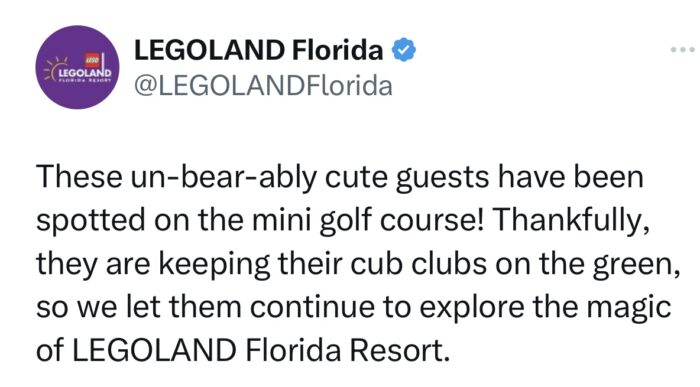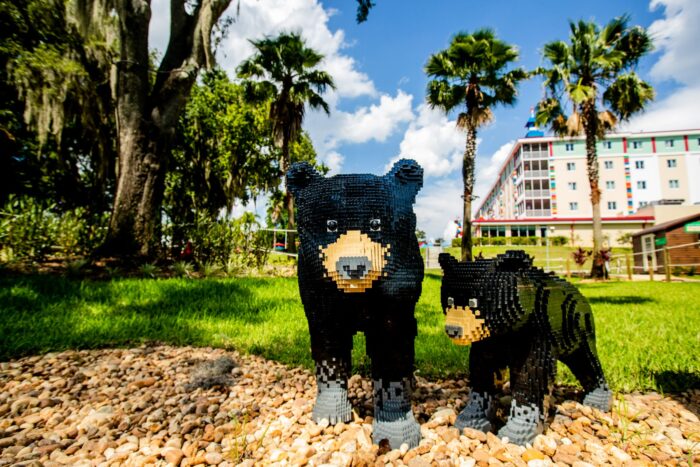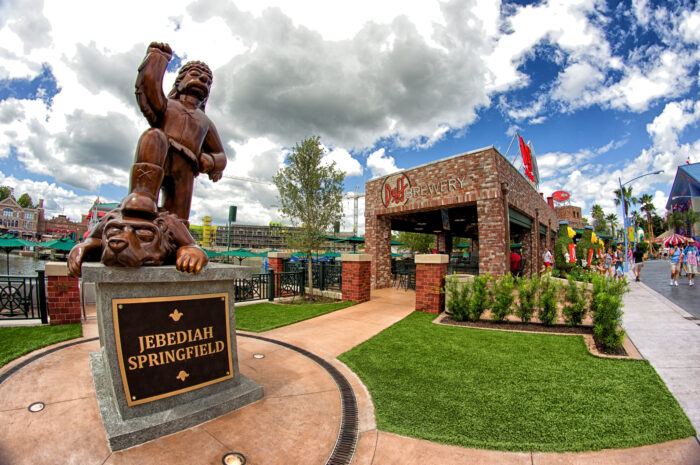 In the end, the bear was successfully caught by the Florida Fish and Wildlife and safely released into the Ocala National Forest.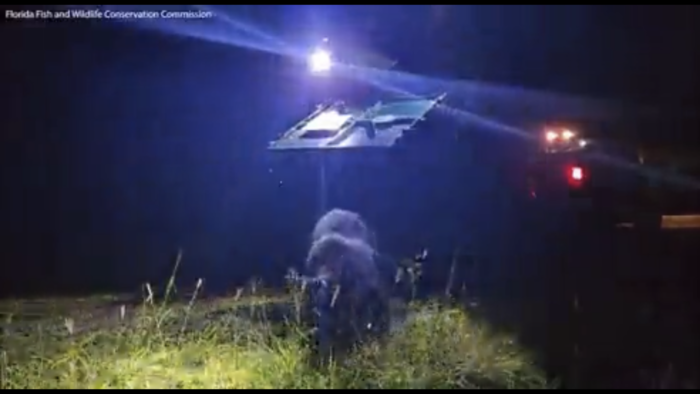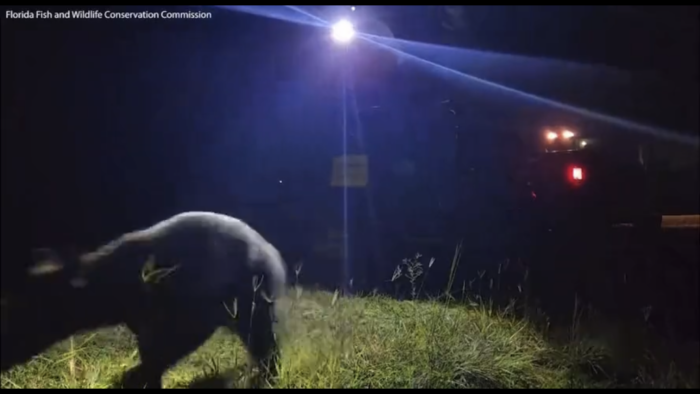 TPEI Score: + 4 Several have questioned how a bear could even get into a theme park. Here's what we do know. More than a few "urban explorers" have been trespassed from Disney and somehow got back into the parks to film their shenanigans. A bear is much smarter than any of them, so if there's a way to get in, the bear will find it.
*SPOOKY SEASON IS OFFICIALLY HERE
No one does Halloween better than the theme parks, and while we started to get drips and drabs of the spooky season back in August, once September rolled around everything was firing on all cylinders on both coasters, including the OOGIE BOOGIE BASH out in Disney California Adventure.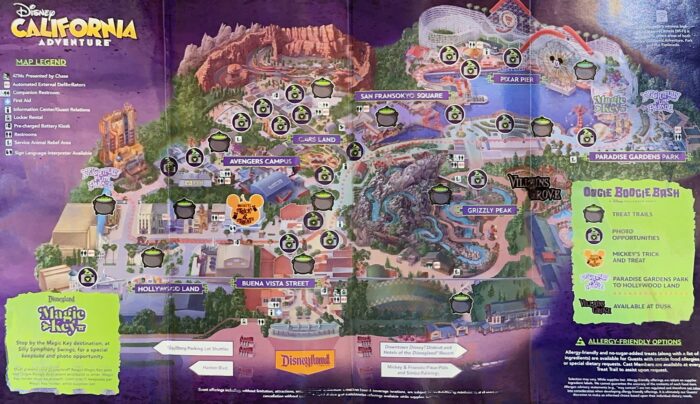 Oogie Boogie Bash includes some really neat character photo ops, including the one below featuring Goofy and Mickey wearing outfits from the popular Kingdom Hearts video game.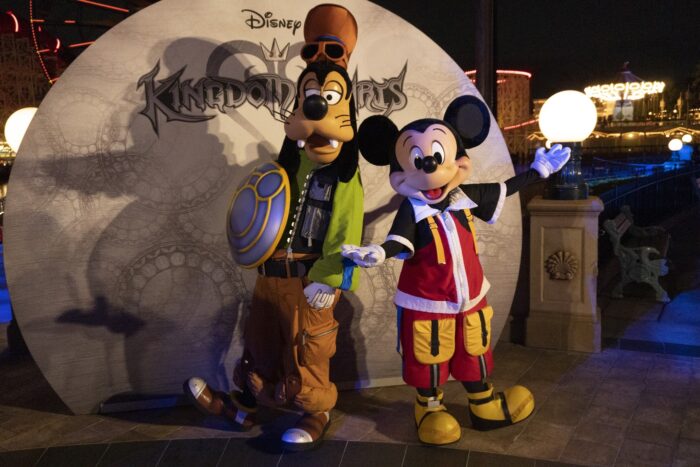 Daisy Duck, Minnie Mouse, and Clarabelle Cow dressed as the Sanderson sisters from Hocus Pocus.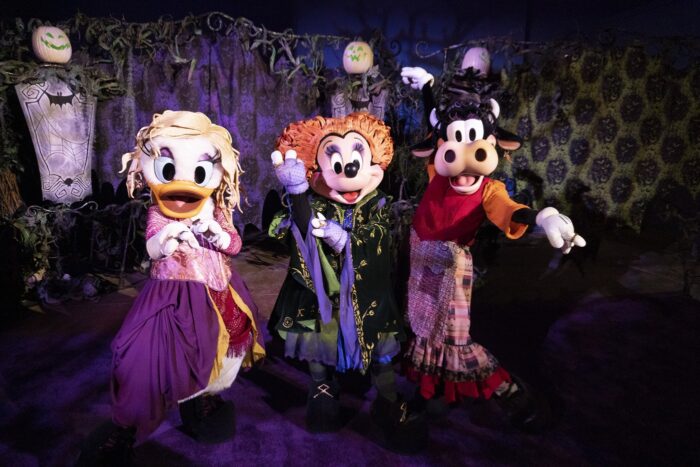 Oogie Boogie Bash also includes the opportunity to watch Disney villains in action. New for this year is the addition of Judge Doom from Who Framed Roger Rabbit.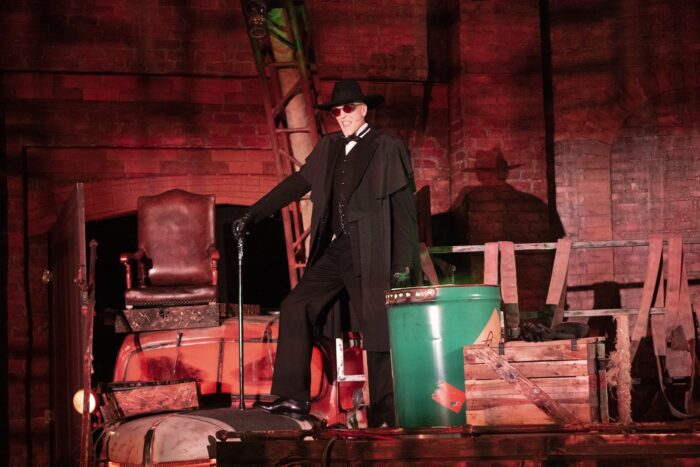 Ernesto de la Cruz from Coco.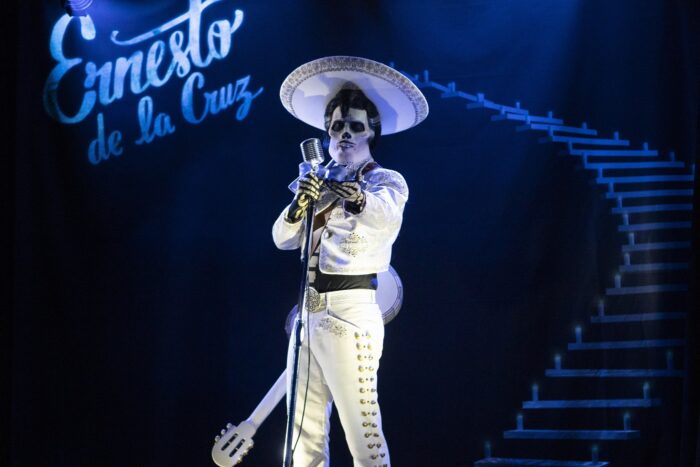 The Frightfully Fun Parade is right up there with Disney's best.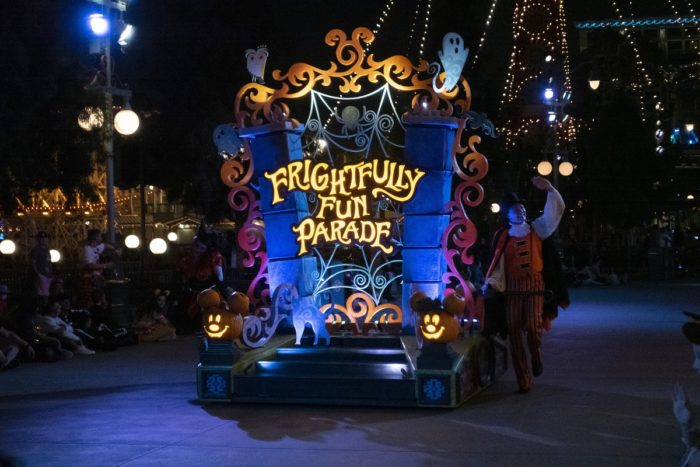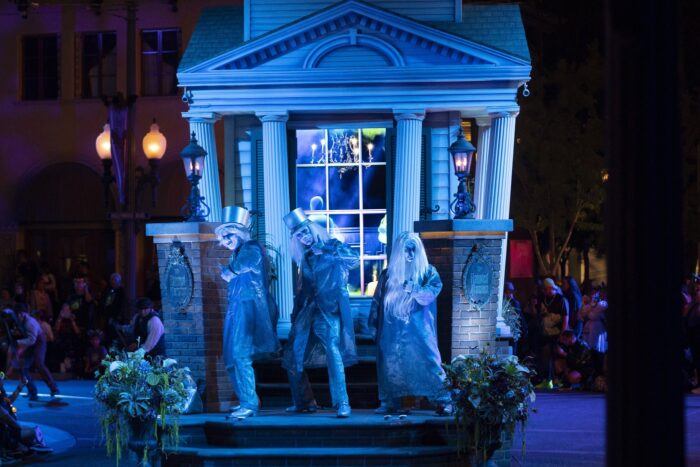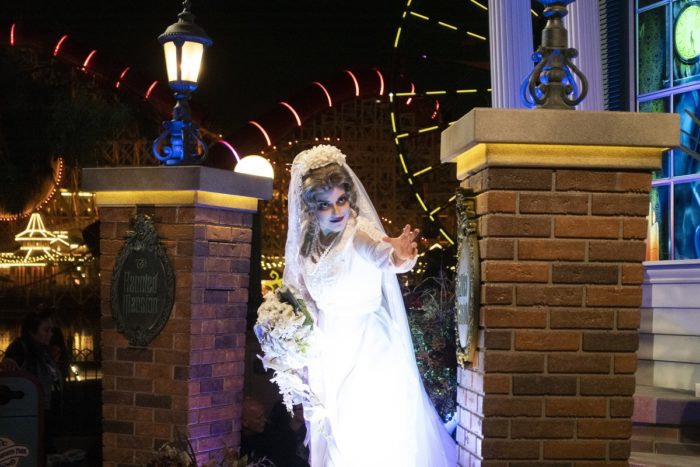 Of course one of the most entertaining things at any theme park event where guests are allowed to dress up is the creative costumes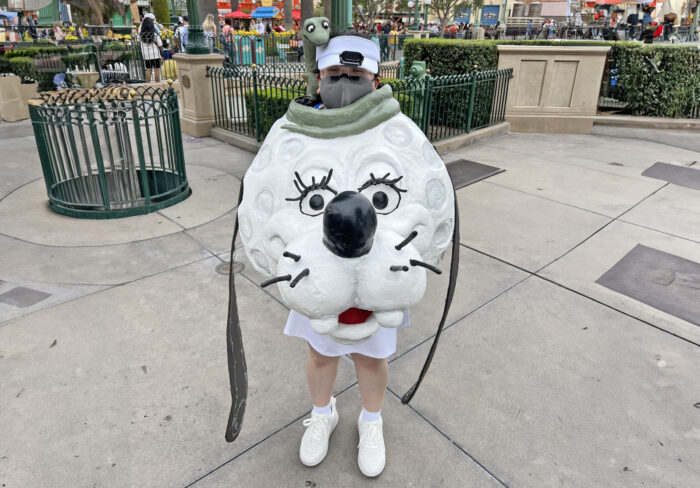 Meanwhile, down here in Florida MICKEY'S NOT SO SCARY HALLOWEEN PARTY continued chugging along. The rational part of my brain knows that all of these Halloween events are getting more expensive by the year and it makes no sense to use that valuable time in the parks going from candy station to candy station getting to what ultimately would be a bag of candy you could have just bought for $10 at WalMart, but c'mon, how can you NOT do it?!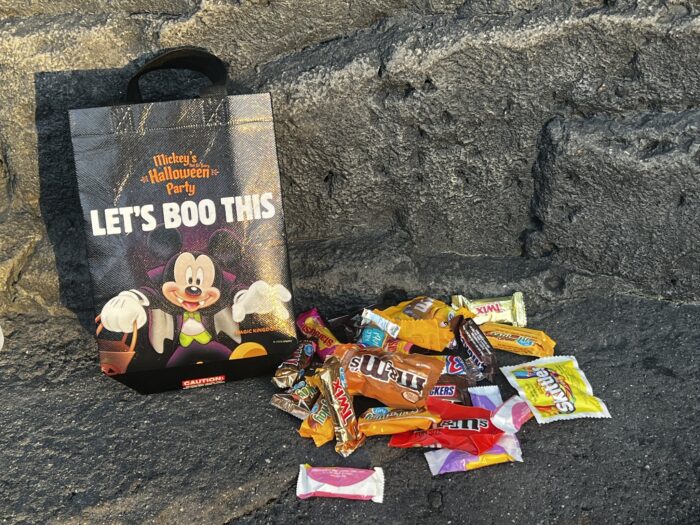 Forget "two scoops of raisins" in every bowl of Kellogg's Raisin Bran, give me TWO SCOOPS OF CANDY PLEASE.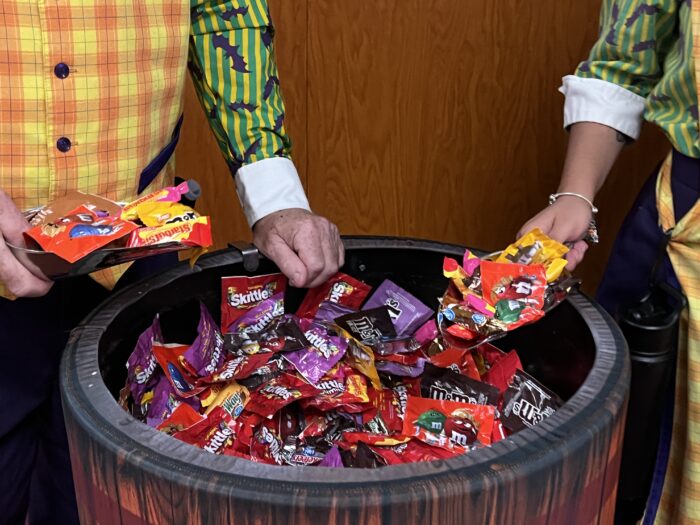 Mickey's Not So Scary brings out the annual fan favorite Meet-and-Greet characters, including Stitch in his Elvis wardrobe.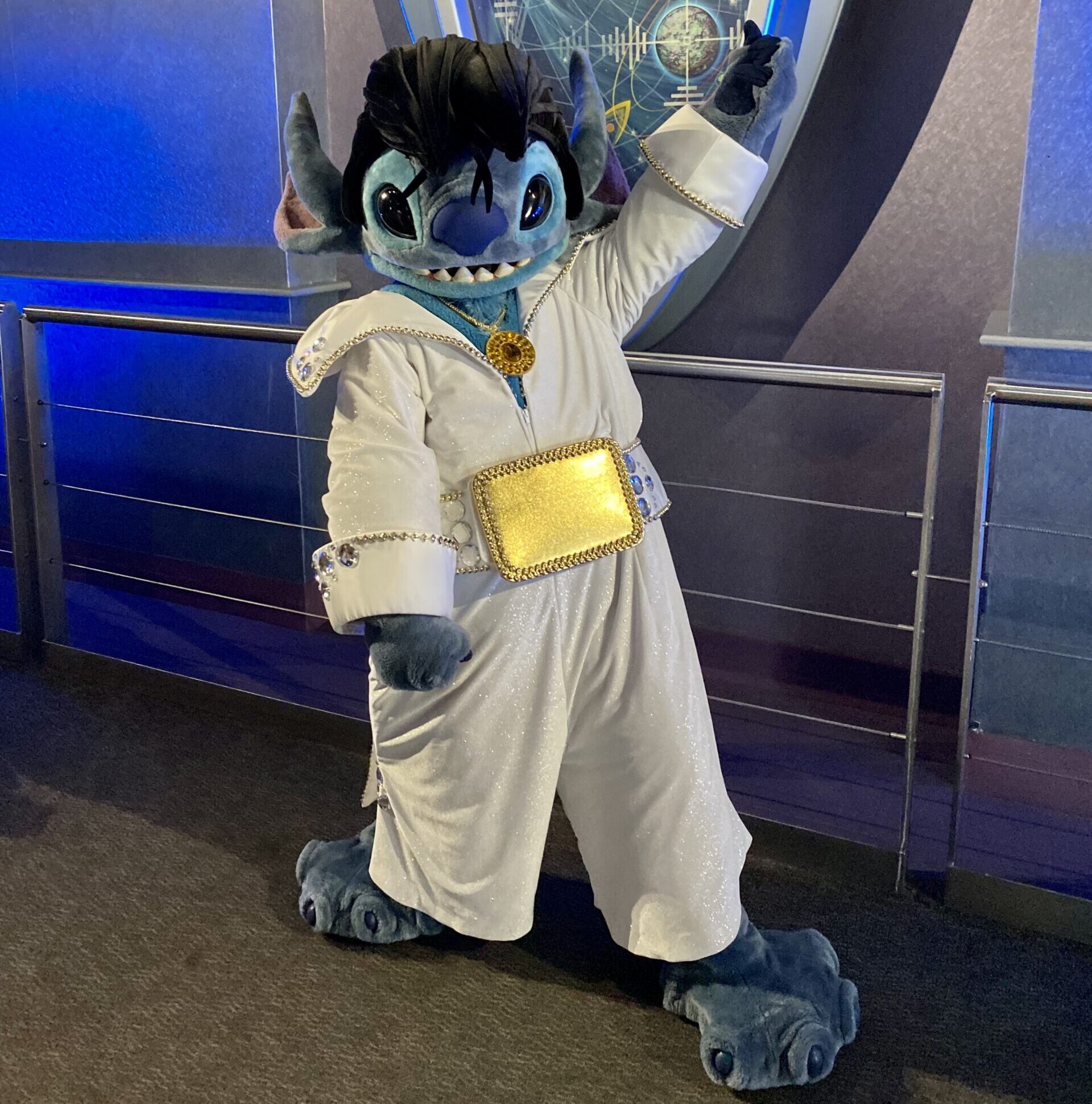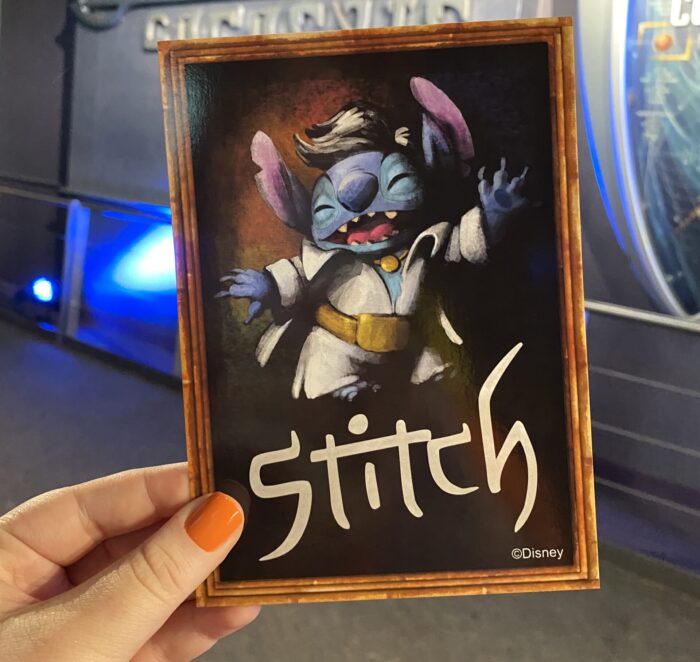 Jack Skellington and Sally from A Nightmare Before Christmas.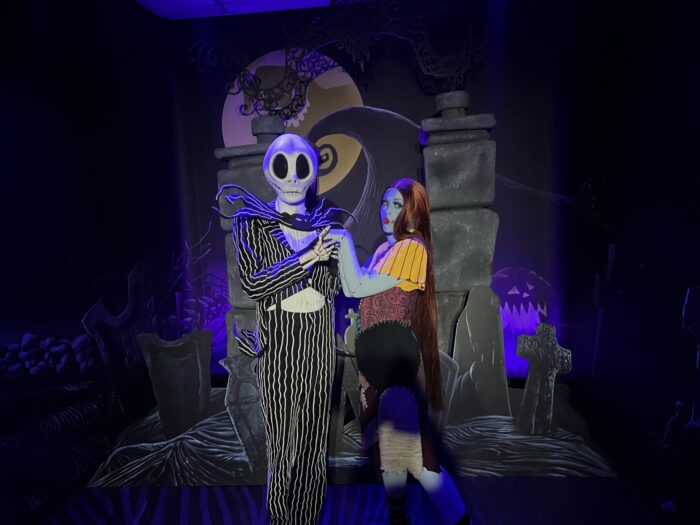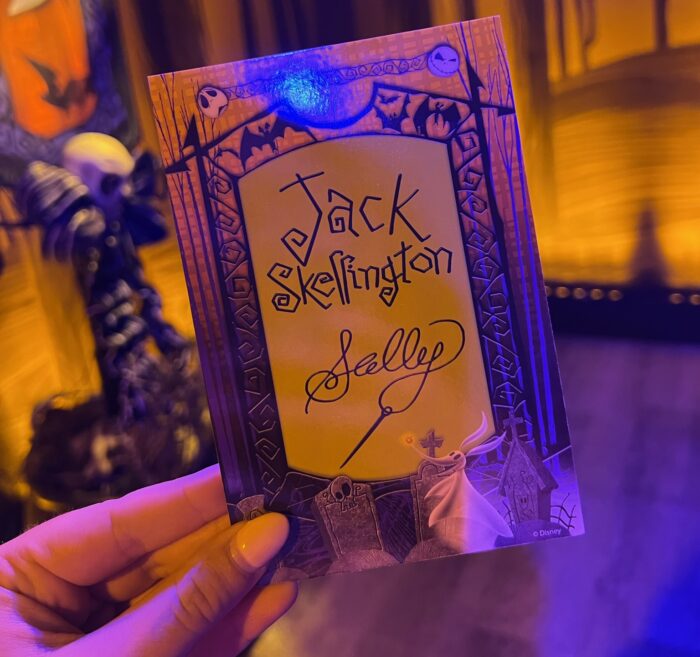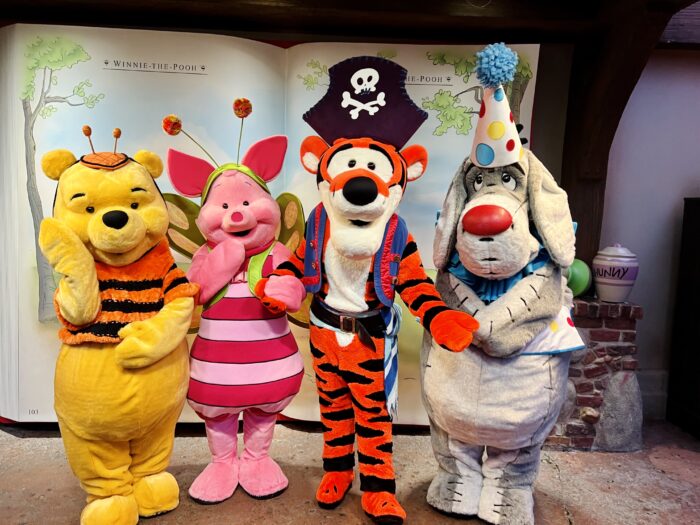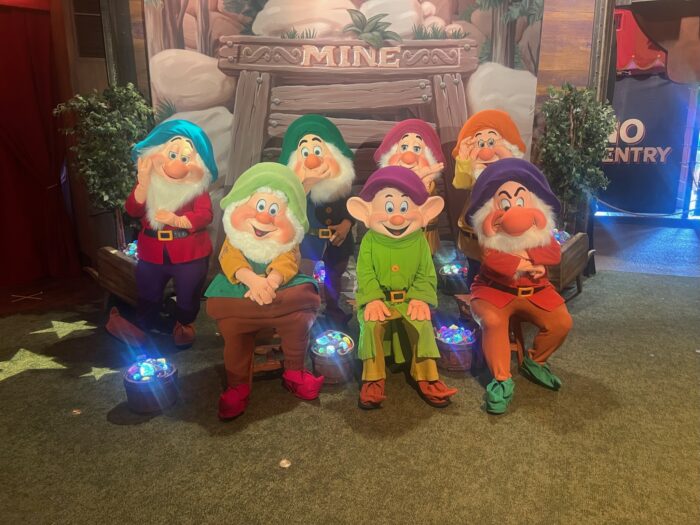 There are some interesting food items you can get during MNSSHP as well.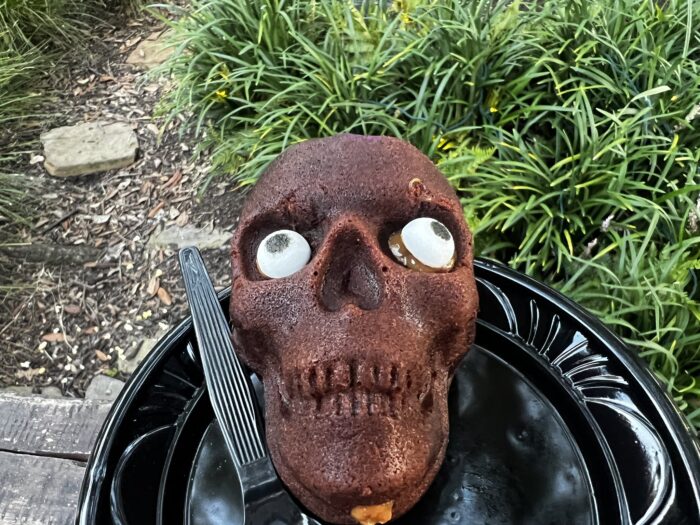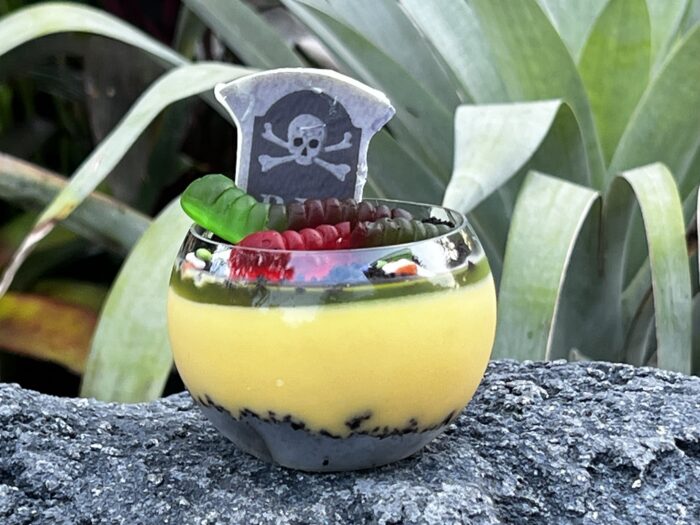 Mickey's Boo To You! parade is one of my personal all time favorite theme park parades.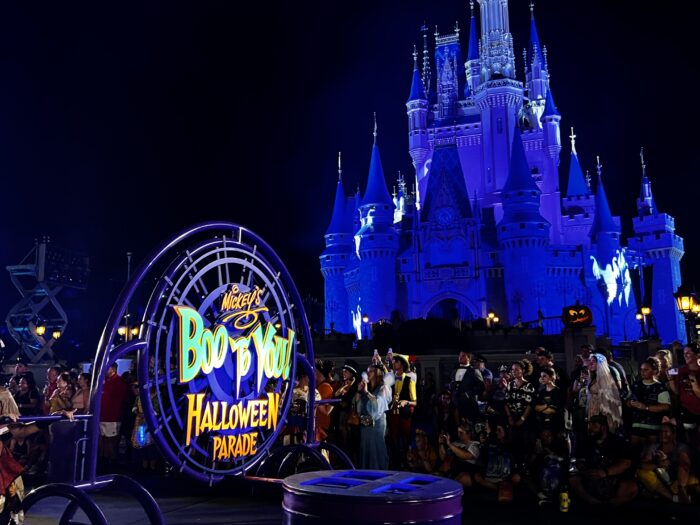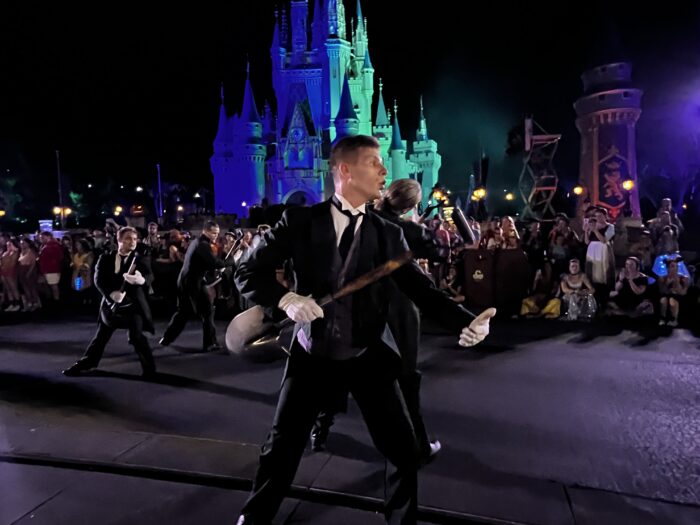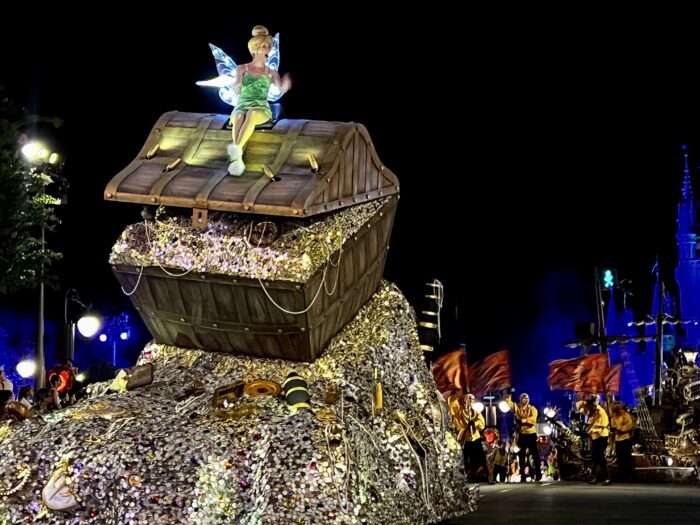 Would you believe that I've never seen the movie Hocus Pocus? I keep meaning to and then never get around to it. Definitely a fan favorite film in the theme park community, and the Hocus Pocus Villain Spectacular castle stage show is not to be missed as it incorporates so many of the iconic Disney villains.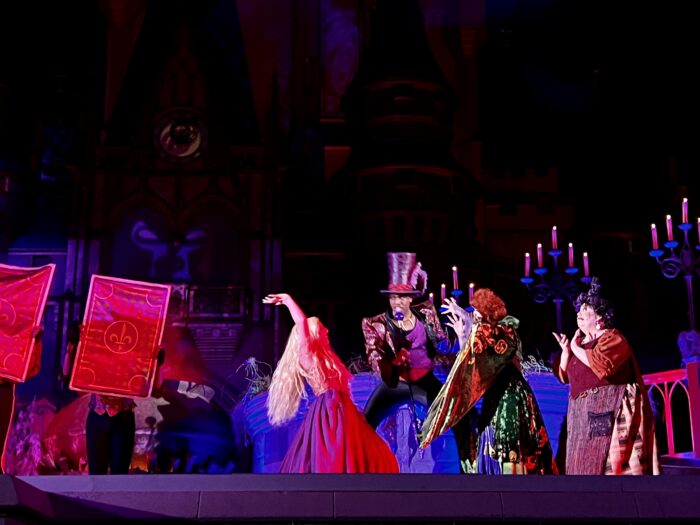 Of course NO ONE does fireworks like Disney, and the fireworks shows that Walt Disney World does for the Halloween and Christmas parties is when they hold nothing back. I hate waiting for fireworks. I hate the cramped space watching fireworks. I hate leaving the park after fireworks when its a madhouse. Yet I will always stay to watch the fireworks because they are that impressive.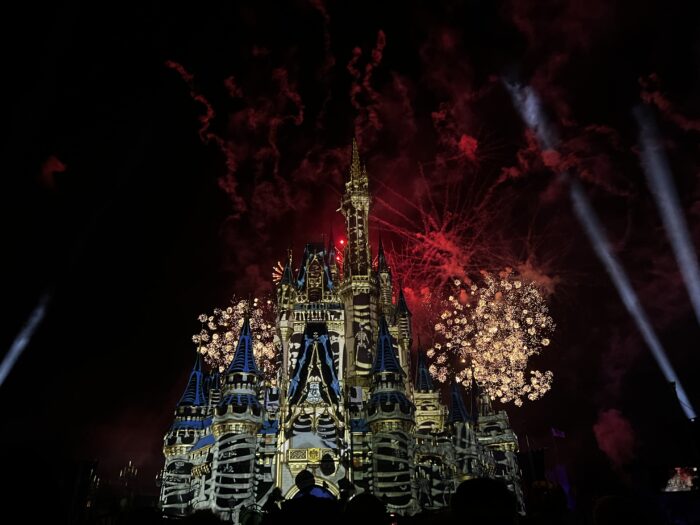 *Halloween Horror Nights 32
Next week in this fine blog series we are going to do a full on recap of Universal's HHN 32, but here's a sampling of this year's event.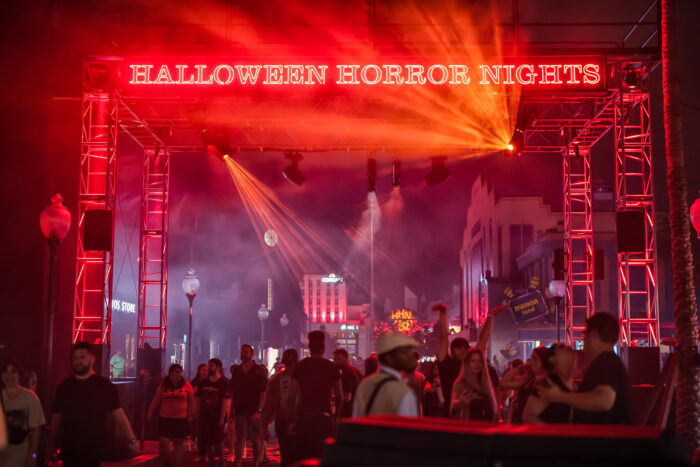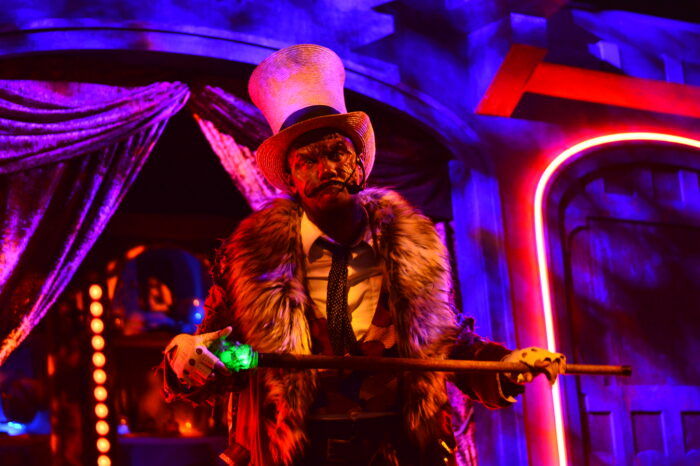 Dr. Oddfellow, the Icon of HHN 32, has proven to be extremely popular with fans, including sparking the creativity of some of the best artists the theme park community has.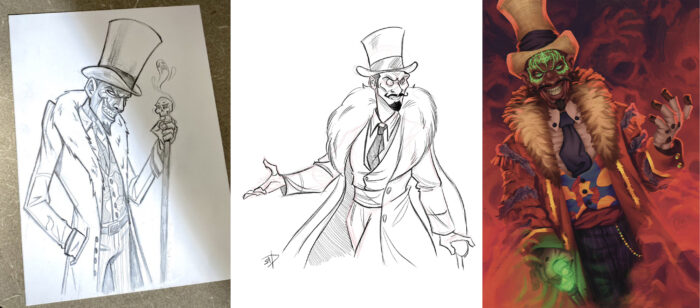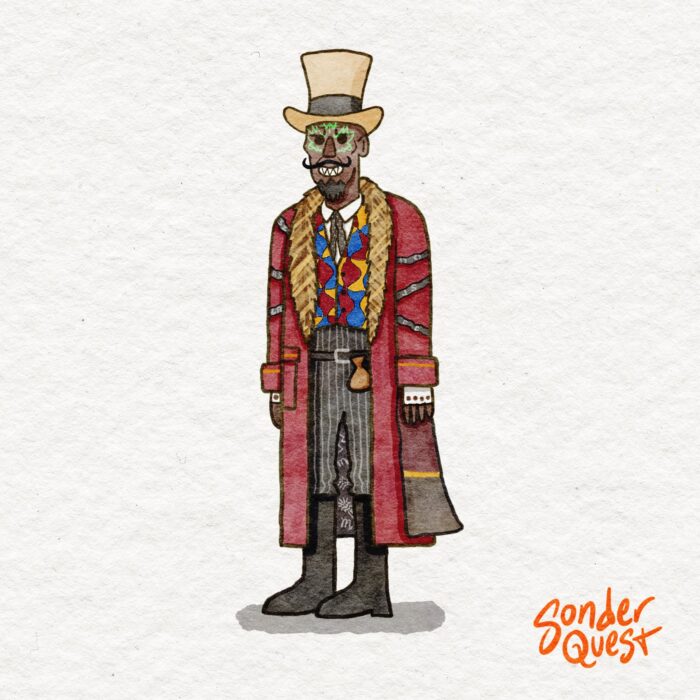 As always, each HHN is a collection of various scare zones located throughout the park…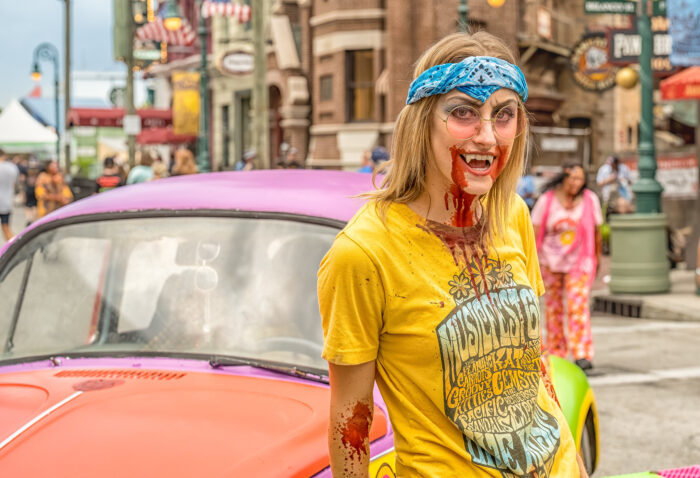 …and 10 haunted house experiences.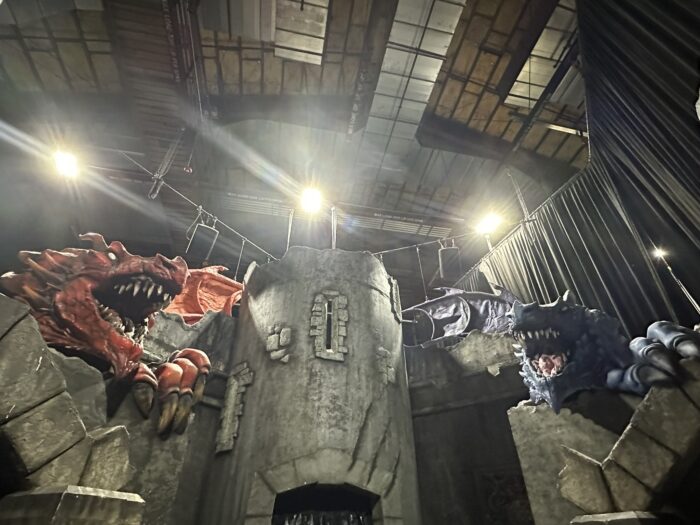 The Nightmare Fuel show (which takes place in the former Fear Factor stage) is next level bonkers, in the best way possible.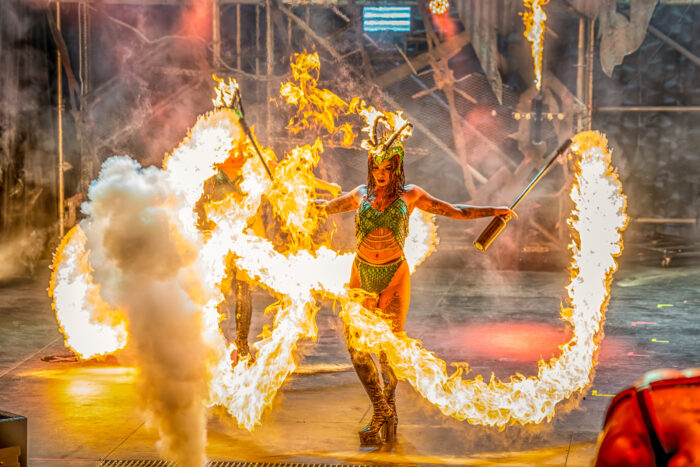 Universal has somehow made the food options during HHN an attraction themselves, including items themed to the world of The Last of Us video game series.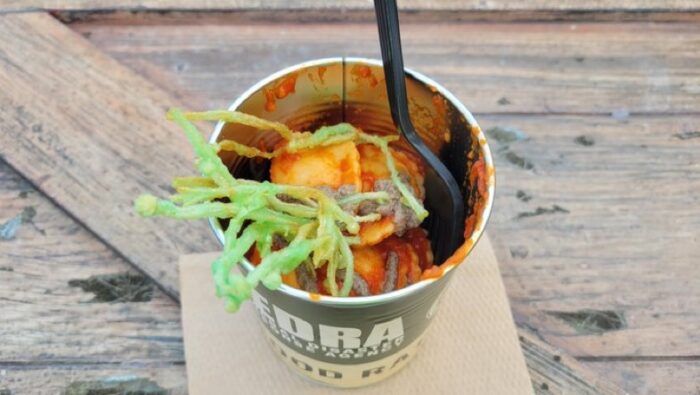 Parks have done a "walking taco" before, but HHN is the first time I've seen it served in a THEMED FRITOS BAG!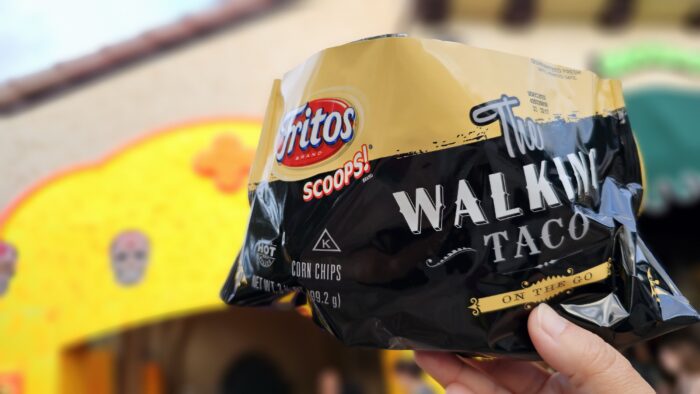 If I got the magic lamp and was granted three wishes by a genie, I'm not exactly sure what they would be but one of them would be for Universal to offer The Walking Taco year round.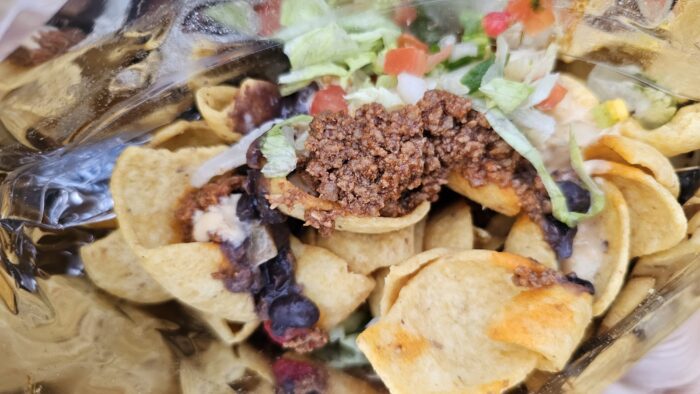 Universal continues the recent HHN tradition of debuting items that are COMPLETELY INSANE, such as this hot dog served in a confetti bun, with Kool-Aid pickles and bubblegum mustard.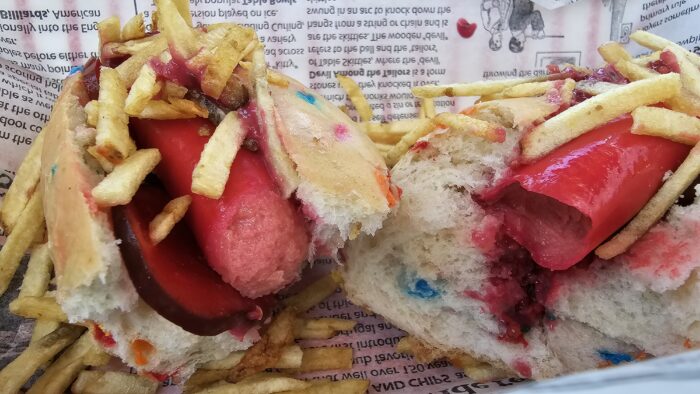 Earlier in the month we did an entire article on the incredible TRIBUTE STORE made for HHN 32. In the section on the comic book covers, we showed that this year was the first ever in-park appearance by the characters of Bacini and Derek (from TouringPlans' David & Derek series of articles).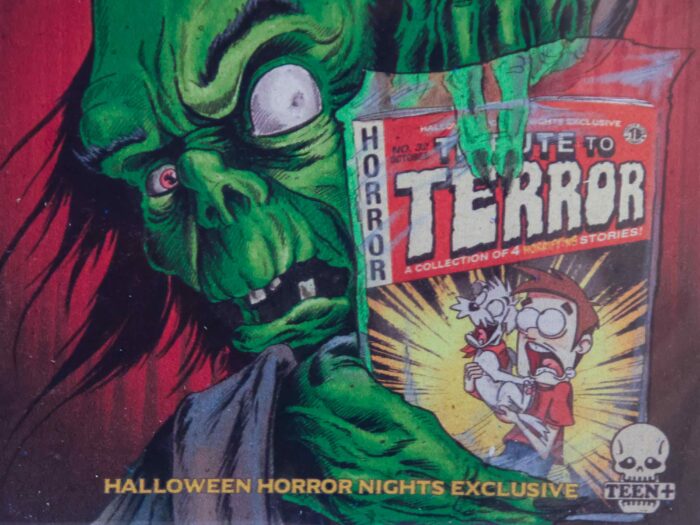 Recently, Brian Cooper – the official artist of the David and Derek series – got to see his drawing featured in the Tribute Store.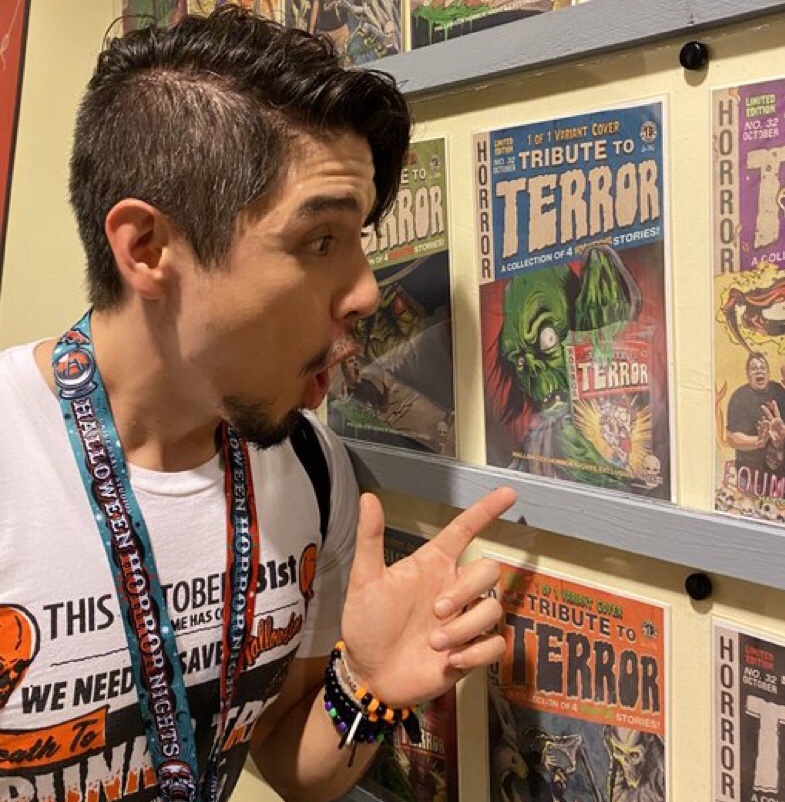 Brian brought along some friends, which just so happened to be a Mount Rushmore of theme park creative talent.
Reminder that we recently did an article showing how HHN takes places across the entire Universal Orlando Resort, including the transformation of the Red Coconut Club in CityWalk to the Dead Coconut Club…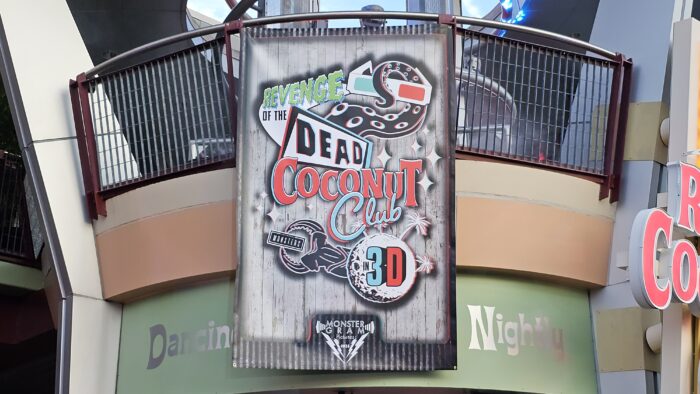 …the addition of  spooky treats and the annual bonkers milkshake option at Toothsome Chocolate Emporium…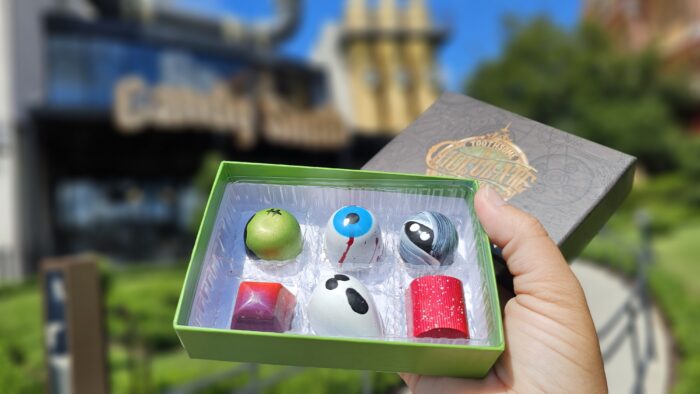 …a Dr. Oddfellow makeover to the All Hallow's Eve Boutique in Islands of Adventure…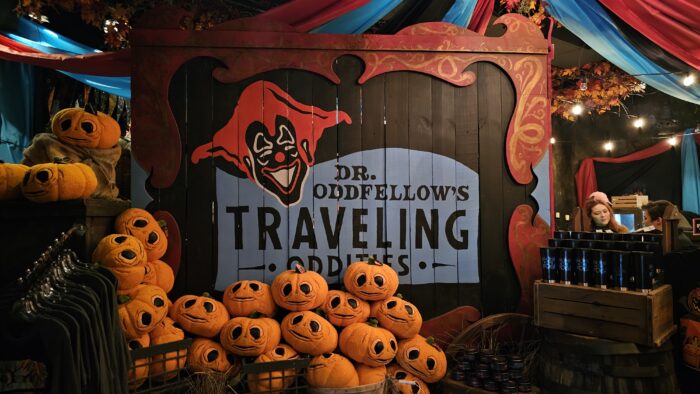 …and an immersive photo-op experience at Cabana Bay Beach Resort.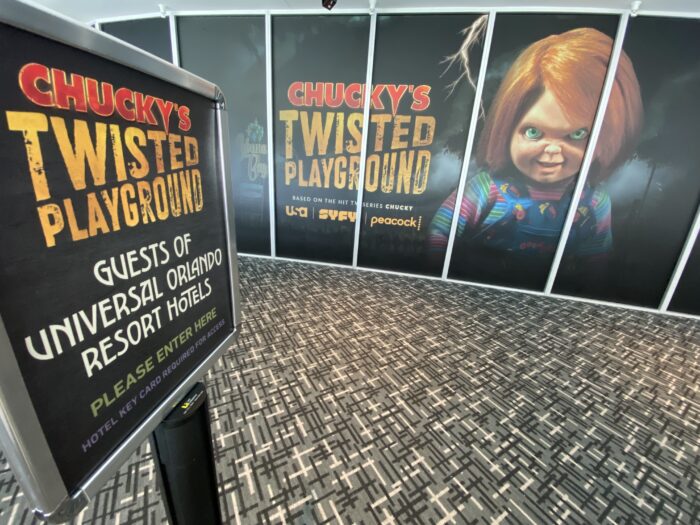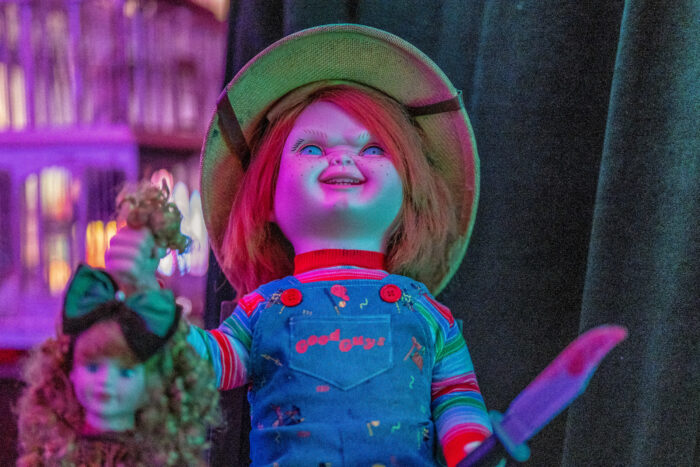 TPEI SCORE: + 22 The Spooky Season has quietly become the absolute best time to visit the stateside theme parks.
QUICK HITS
*Sir Henry's Haunted Trail
As great as both Disney and Universal's Halloween events are, there is no denying that they have become pricey to enjoy. With both MNSSHP and HHN having unprecedented crowds this year, I think it's safe to assume that prices are only going to go much higher next year as well. The good news is that Central Florida has a lot of other pretty fantastic options as well. This year we were invited guests to check out Sir Henry's Haunted Trail, which is in Plant City, FL (between Tampa and Orlando off I4, which directly connects to both Walt Disney World and the Universal Orlando Resort.) Sir Henry's features a mix of haunted trails, escape rooms, and a haunted hay ride that is out of this world.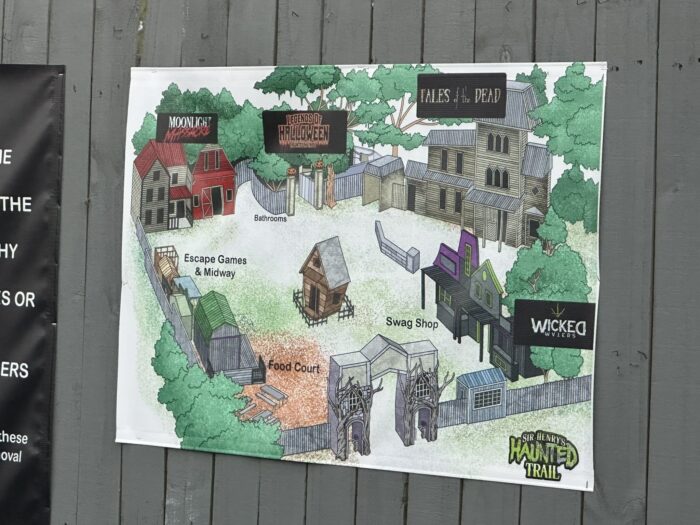 Wicked Waters, Tales of the Dead, and Moonlight Madness are the three trails for 2023. The trails are LONG, with scareactors everywhere, along with really neat effects and cool sets.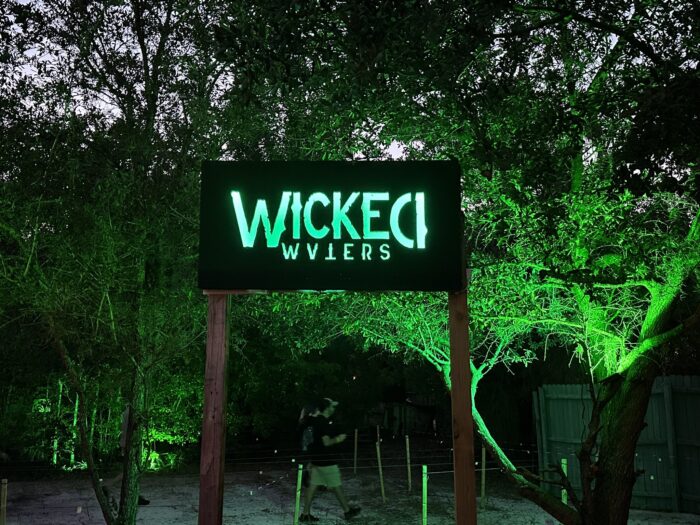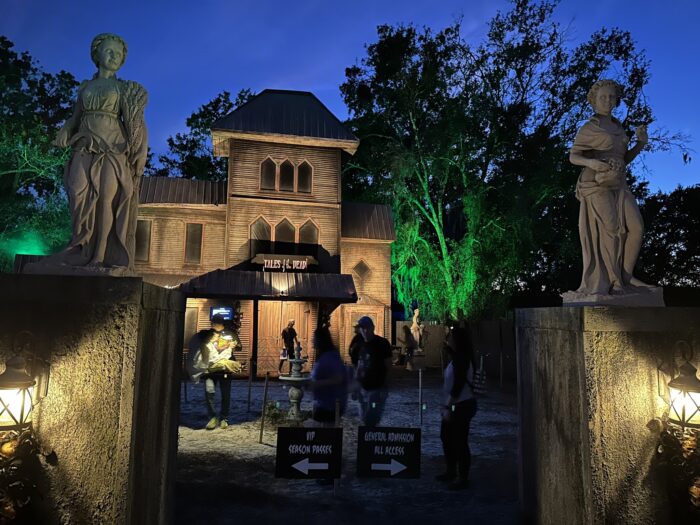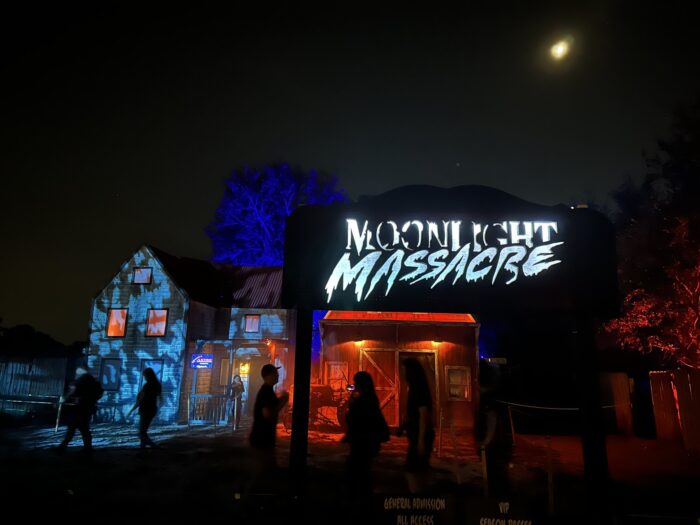 Legends of Halloween is an awesome haunted hayride that takes you through several classic Halloween scenes and scares.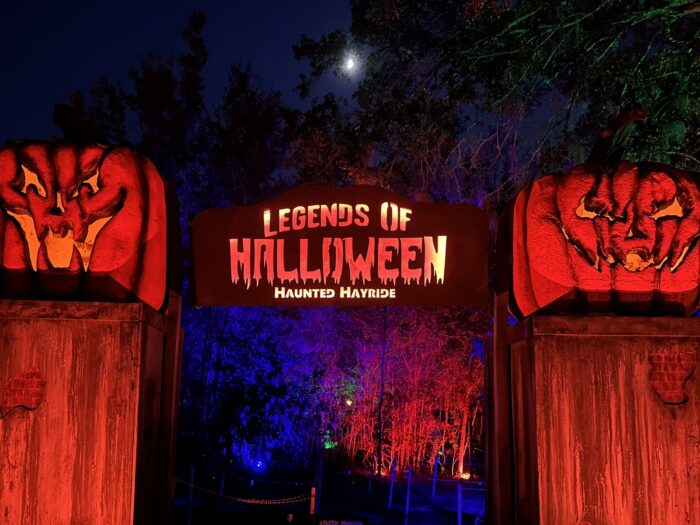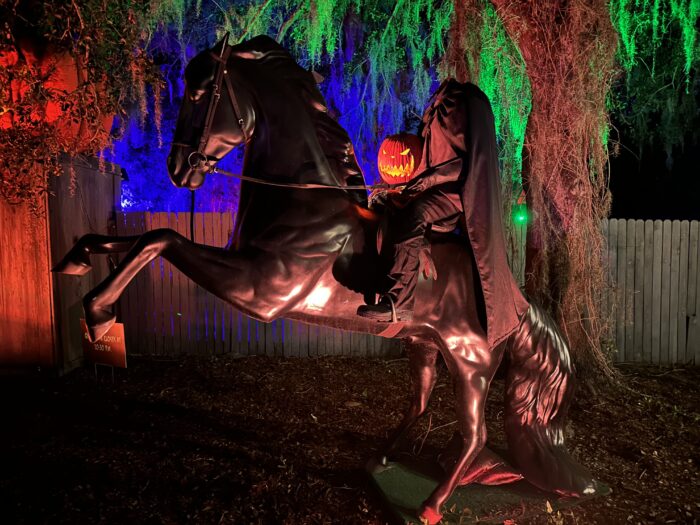 Before the night's activities you will encounter some of the various scareactors out and about for photo-ops…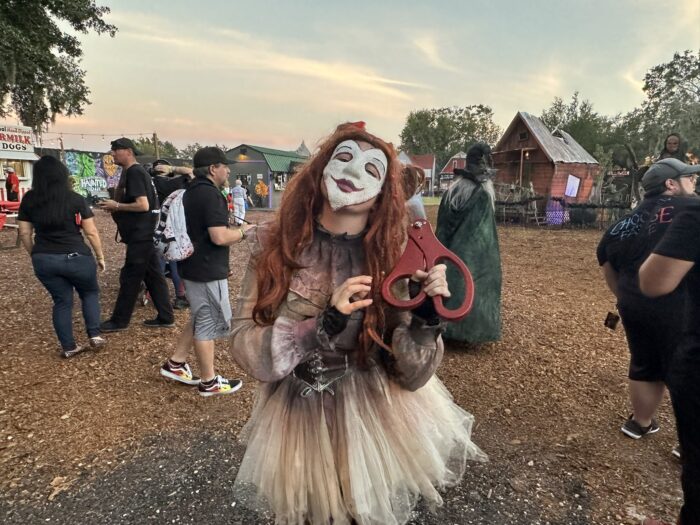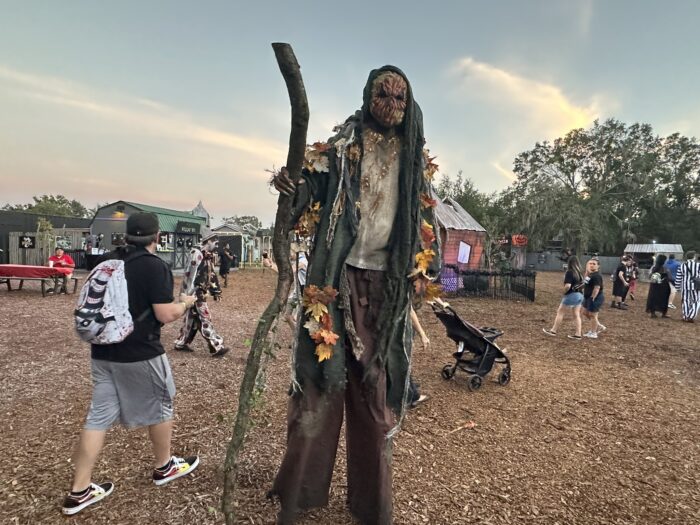 …including Sir Henry himself.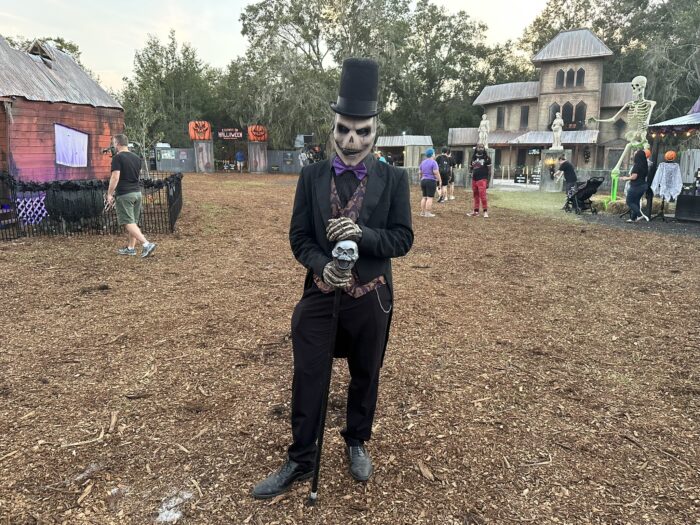 Overall thoughts from SAT SIX's Megan Stump: "Highly recommend this haunt. We had a lot of fun and I jumped quite a few times. Loved the haunted hayride and can't wait to go back! I'm also really excited to check out their Christmas haunt too. Looking for something spooky and fun? Sir Henry's Haunt is perfect!"
One thing to note is that all tickets to Sir Henry's Haunted Trail must be bought in advance (which you can do so by CLICKING HERE). There are several ticket types including General Admission (one trip down each trail), All Access (one trip down each trail plus one hayride), and VIP (one trip down each trail and hayride with VIP access, plus unlimited general admission on trails).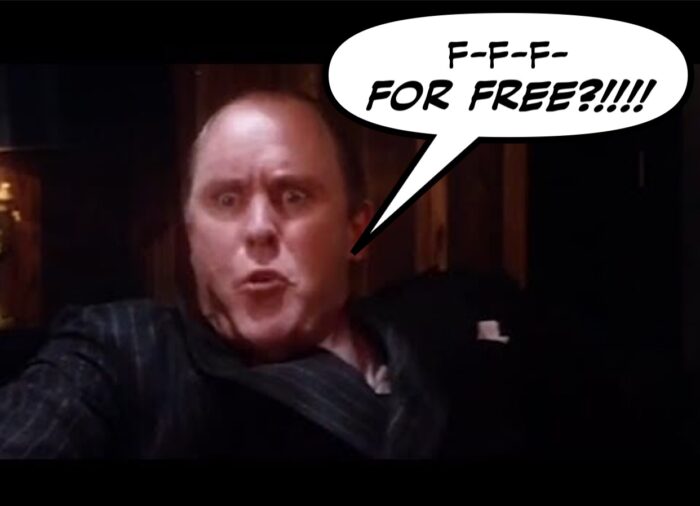 *Rip Ride Rockit Gets Added Onto THE LIST
One of my personal theme park hills to die on is my undying love for Universal's Hollywood Rip Ride Rockit. So much so that I did an entire article IN DEFENSE of this great attraction. Among other great features, the coaster truly pops at night…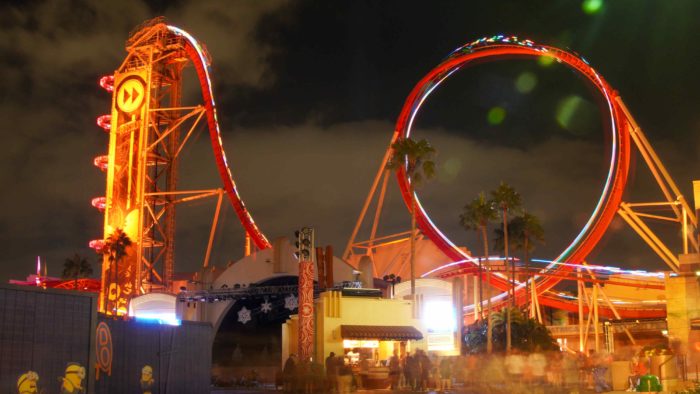 …is one of the only attractions in ANY theme park to travel into multiple lands and even through buildings…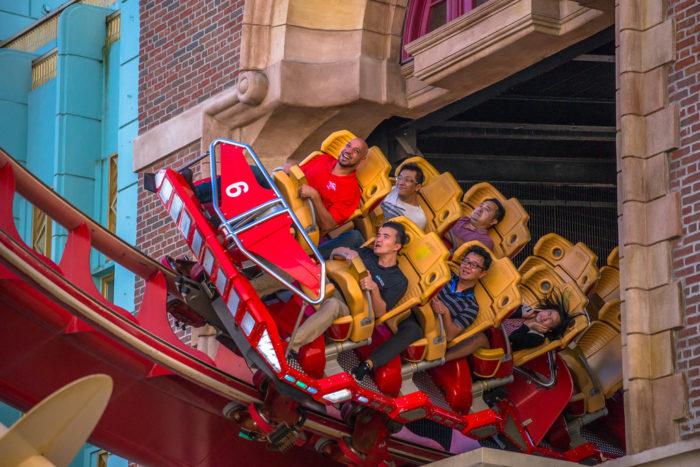 …along with generally just being awesome to photograph.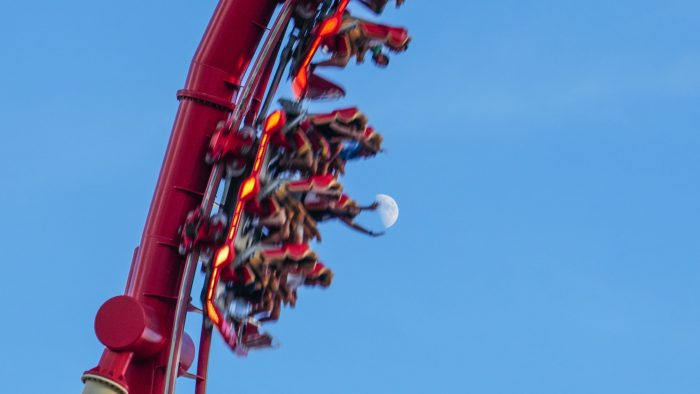 One of the absolute coolest features of Rip Ride Rockit was the ability for each guest to pick their own soundtrack for the ride out of a selection of 30+ songs. My go to selection was usual "Sabotage" by the Beastie Boys, but had other favorites as well. Well, earlier this month there were Rumors and Innuendo that Rip Ride Rockit had drastically pared down it's song list, with only one option available for each of the five genres of music. This news was later confirmed by Universal.
The current options are:
Classic Rock / Metal: "Welcome to the Black Parade" by My Chemical Romance
Rap / Hip-Hop: "HUMBLE." by Kendrick Lamar
Club / Electronica: "Sandstorm" by Darude
Pop / Disco: "Waterloo" by ABBA
Country: "Man! I Feel Like a Woman!" By Shania Twain
My reaction?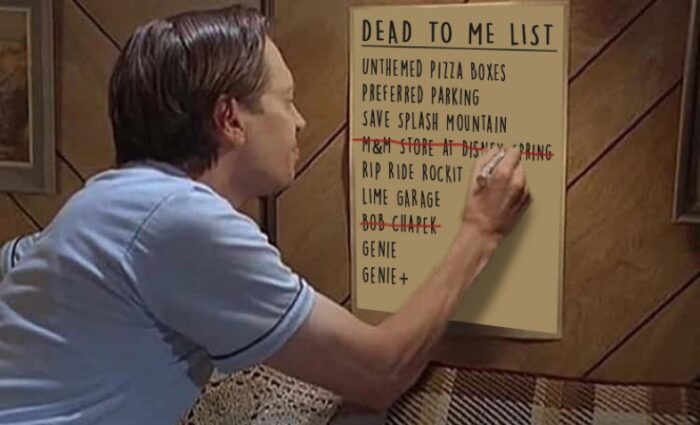 One positive change at Rip Ride Rockit is the addition of planters which blocks the ride's test seat from guests walking to the attraction's queue. For coasters at Universal it is usually a good idea to try the test seat if you are in any way apprehensive about possibly fitting onto the attraction. At Disney you can carry on bags of merchandise along with your backpack for most of their coasters, but that's not how it works at Universal.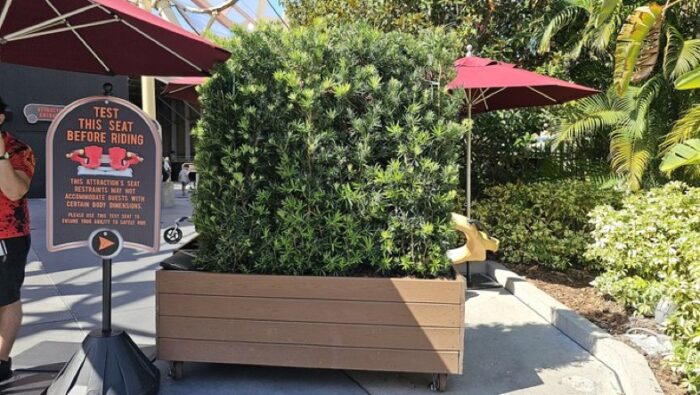 Many times – at both Universal and Disney – the test seats are put out in full display of everyone, which can add a layer of added discomfort to anyone who's already anxious about getting on to the ride.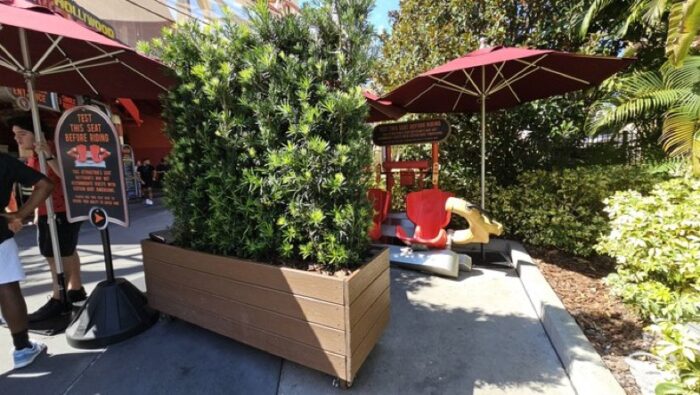 Now that the test seats are a more private experience, hopefully more people will be encouraged to try them out before wasting time in a queue only to be told at the attraction load that they don't fit and have to do the Walk Of Shame.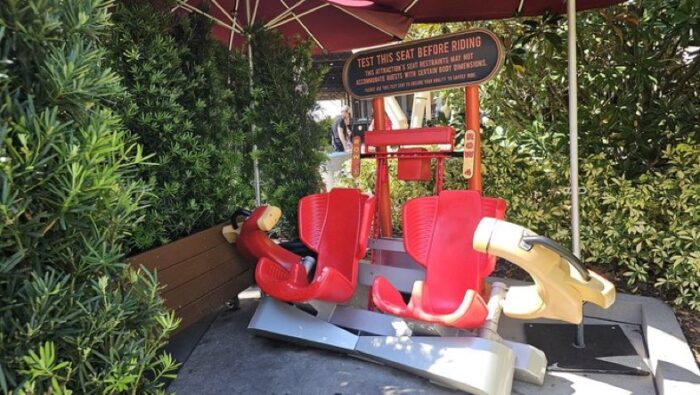 *"IN THE SPIRIT OF VOLUNTEERING…"
Can you imagine the cojones that Disney has when announcing they were removing the complimentary ticket for runDisney volunteers?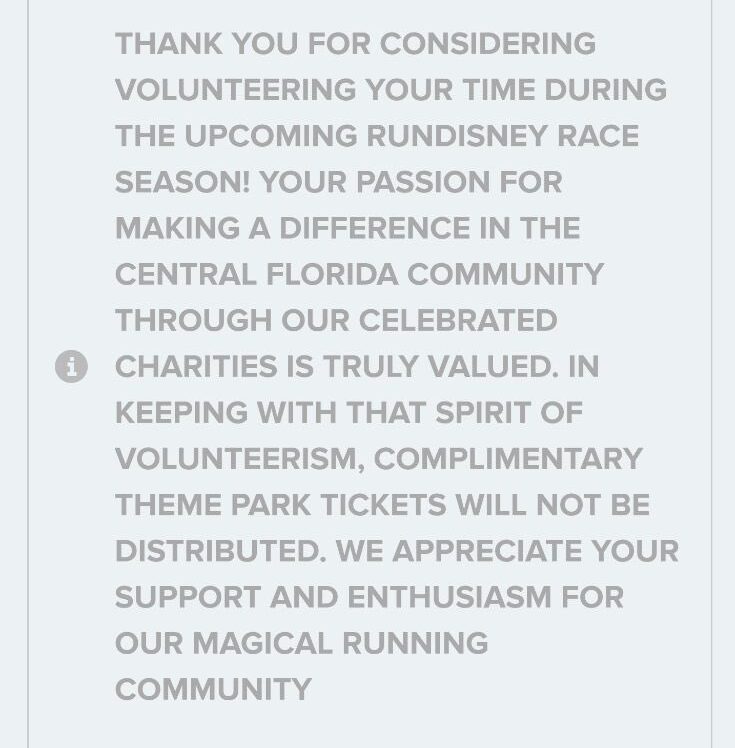 My initial thoughts?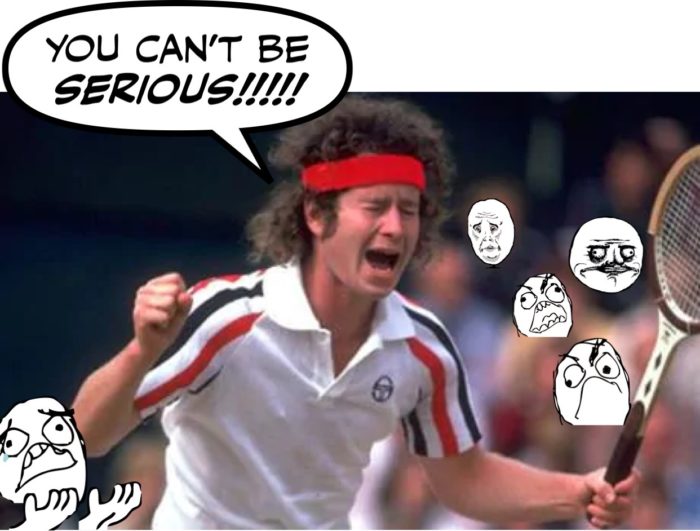 But seriously, I don't understand the logic of this decision by Disney whatsoever. You have to imagine that anyone getting a complimentary park ticket is probably going to be spending money on property that they otherwise wouldn't be. Most likely you'll be getting some parking money, food money, merchandise money, upcharge money for things like Genie+ and Lightning Lanes, and there's the distinct possibility some will make a staycation of out it and stay onsite at a hotel. Talk about losing a dollar to save a dime.
*Limited Time Magic
This month at EPCOT's Connections Eatery we saw the removal of the ceramic plates and bowls..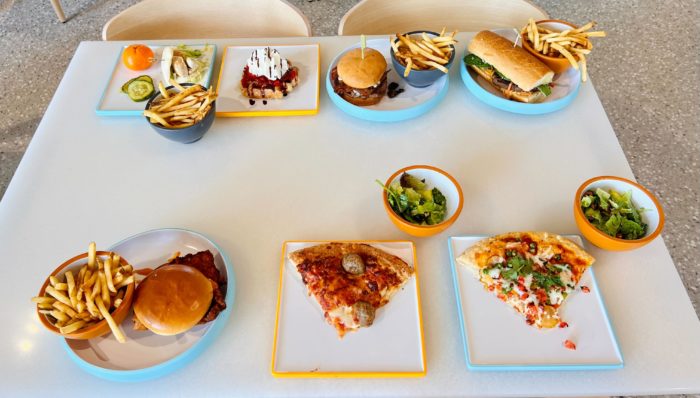 …and the addition of paper boats and paper plates. This was a temporary issue, most likely related to a dishwasher being down, but just enough time for DisTwitter to collectively lose its minds.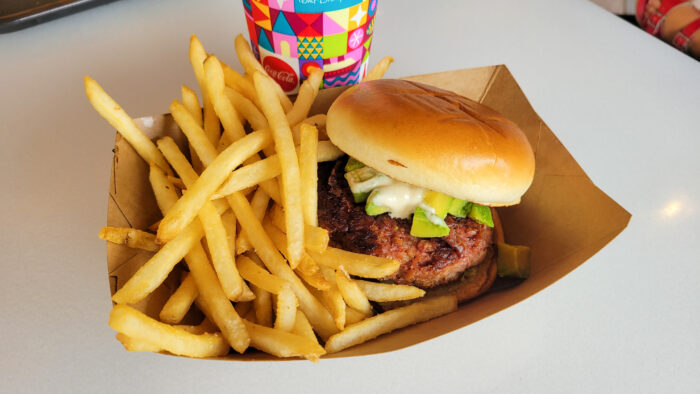 *Bioreconstruct update
As much as I try, I can't even keep up with DisTwitter's Blogger-In-The-Sky. I am in awe of his dedication and work ethic. In the next couple weeks we'll have a new FLIGHTS WITH BIO article, but here's a look at some of my favorite shots from this past month, including this wonderful moment at SeaWorld's Discovery Cove…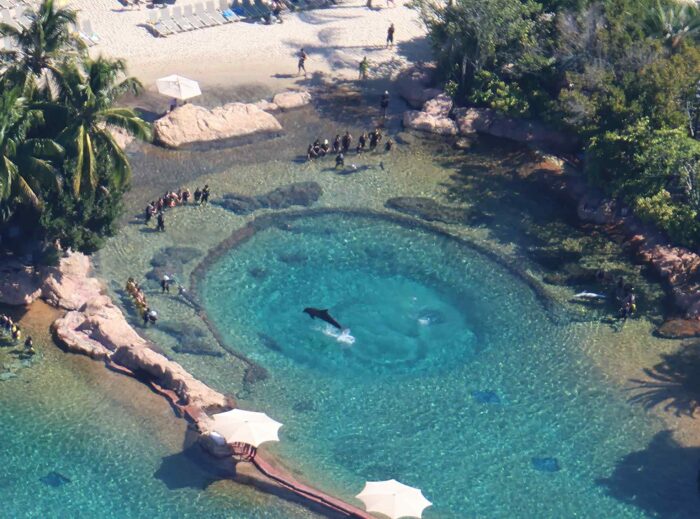 I absolutely LOVE these aerials that put so much of Walt Disney World in context.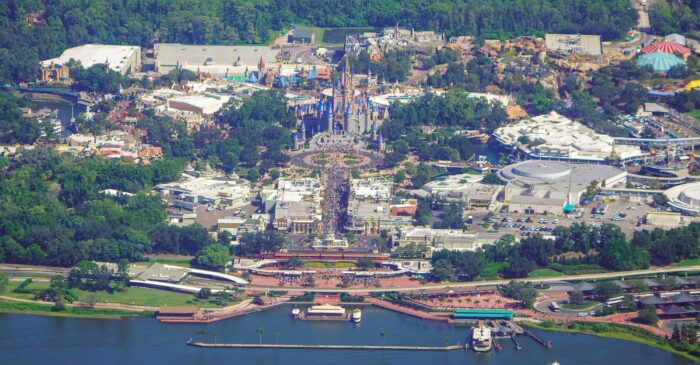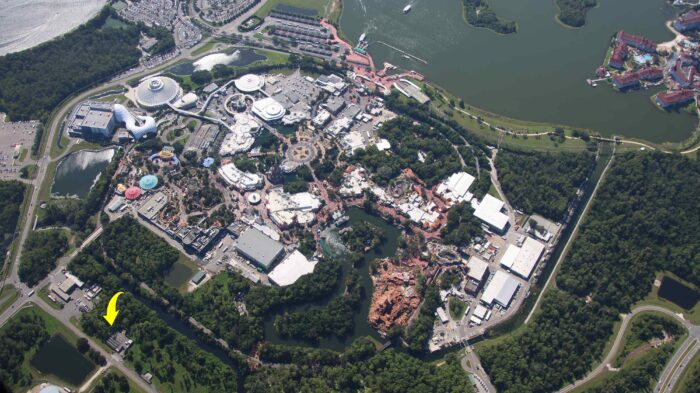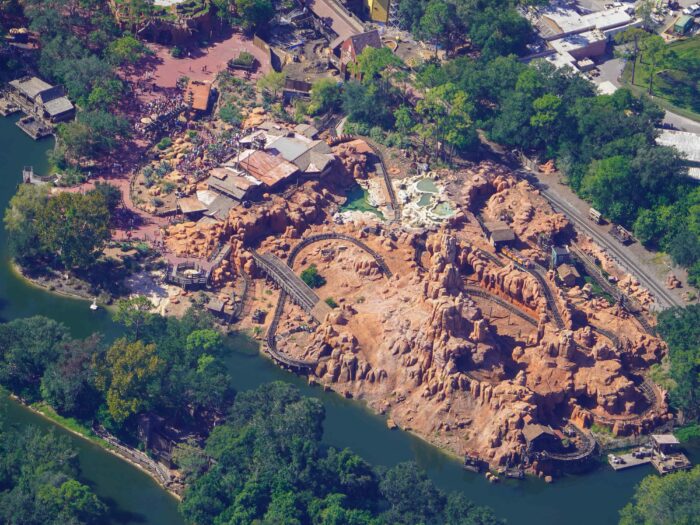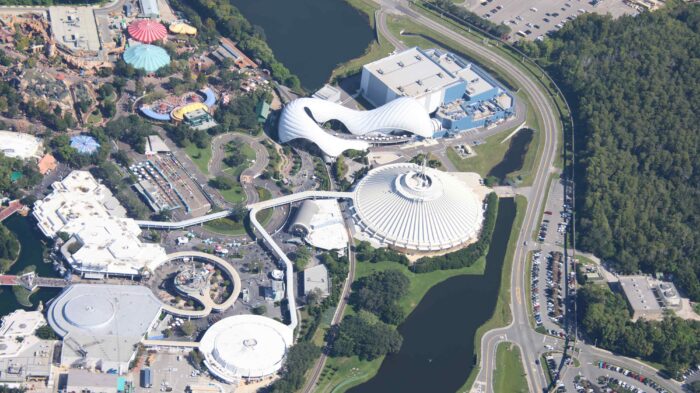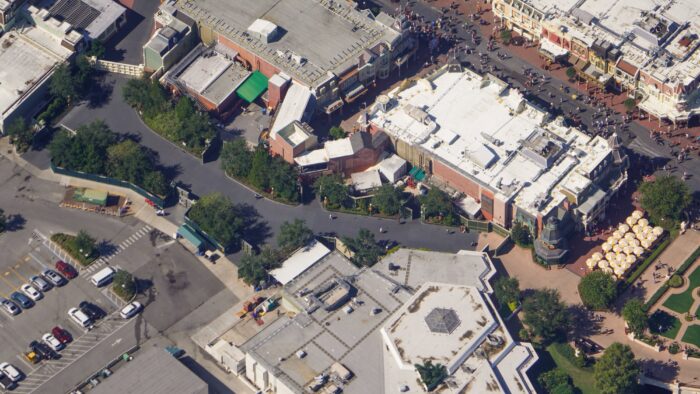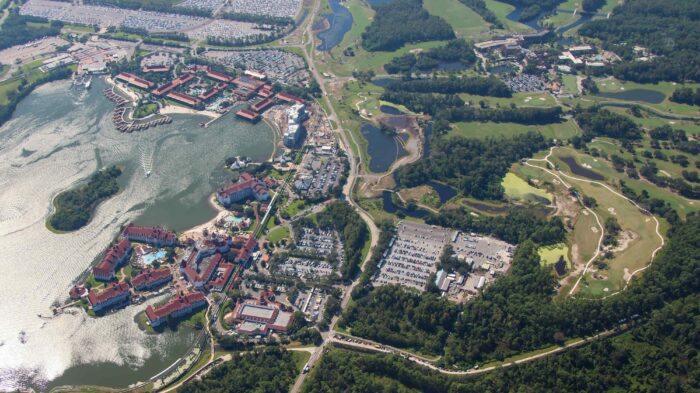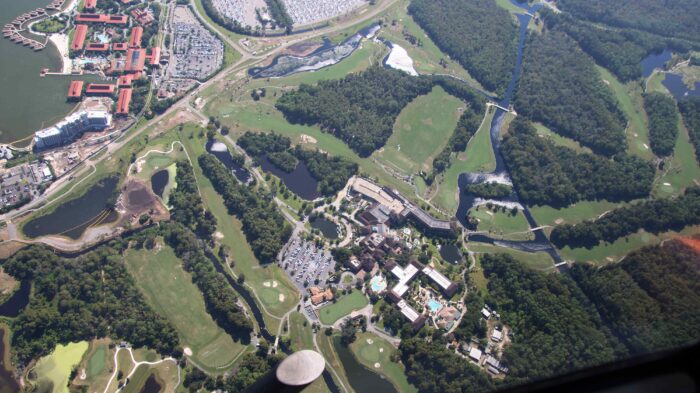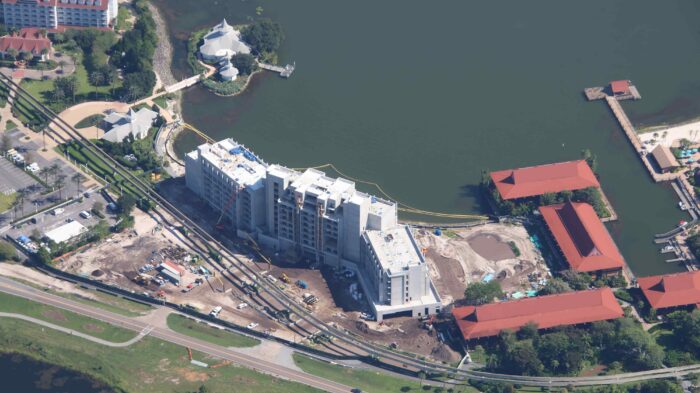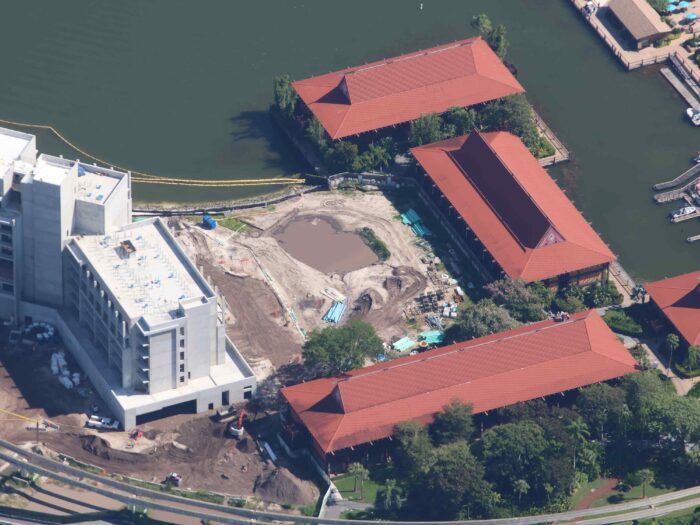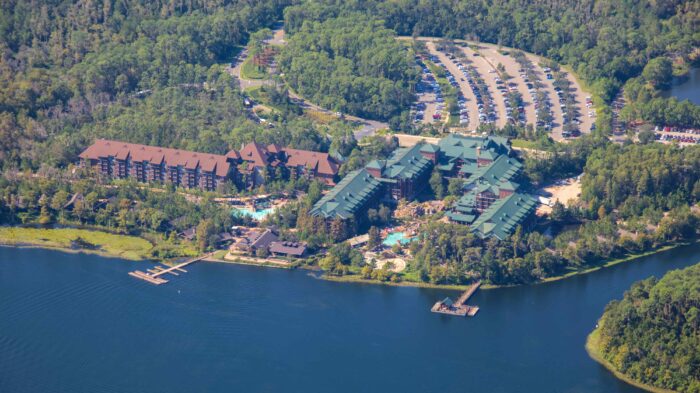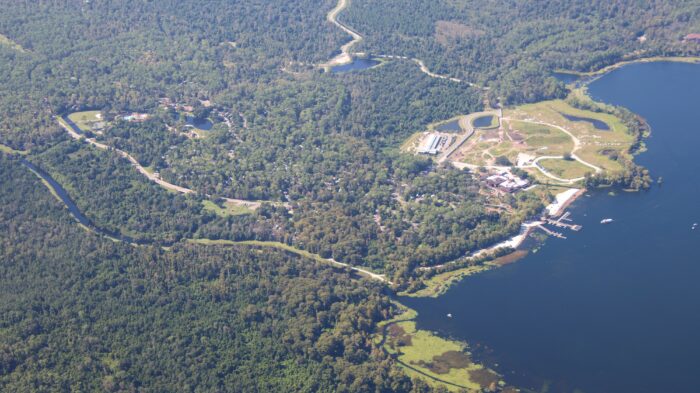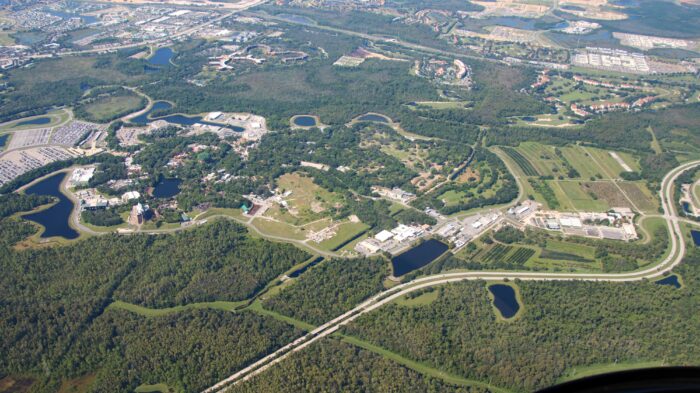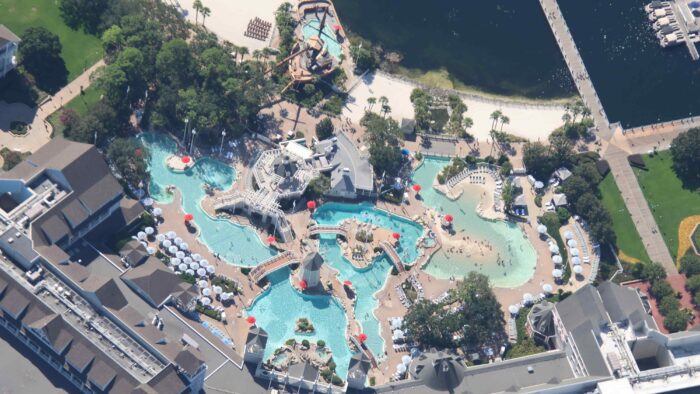 How great is this shot taken inside DHS?!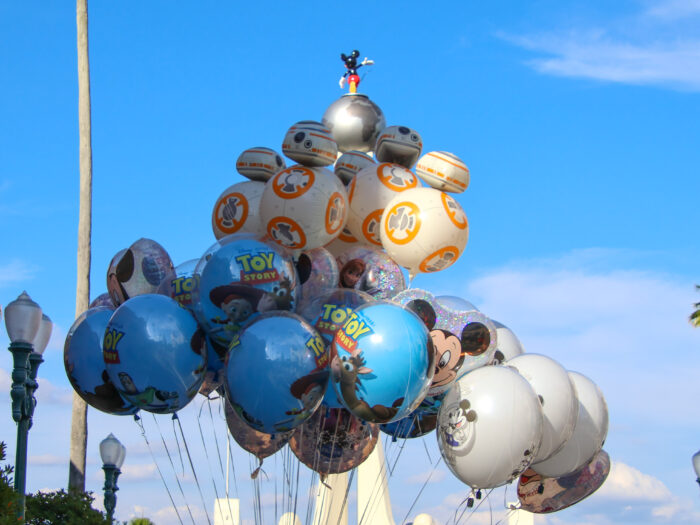 Another stunner taken inside EPCOT.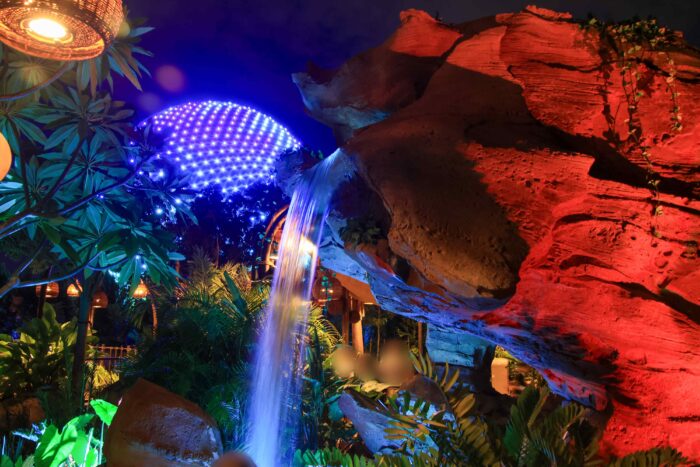 Bio has this aerial of EPCOT showing the area of Dreamer's Point, that is still somehow under construction. It is absolutely mindboggling how long this area is taking to built, but when done it will feature a statue of Walt Disney.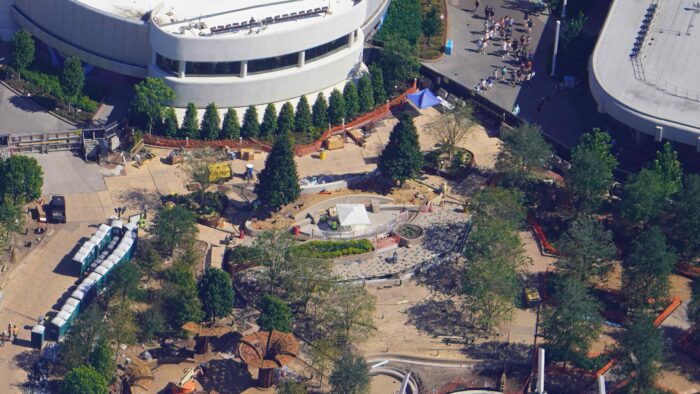 Construction has taken so long that merchandise is already out featuring this statue.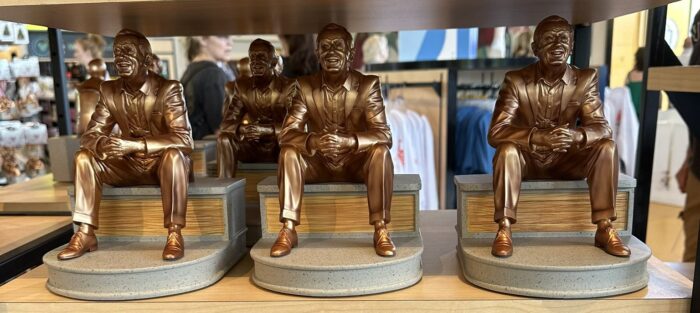 They made plenty of these pins, because they are also available to purchase out in Disneyland.
*Disney100 Mural
While waiting for Dreamer's Point to be finished, you can check out the Disney100 mural at EPCOT.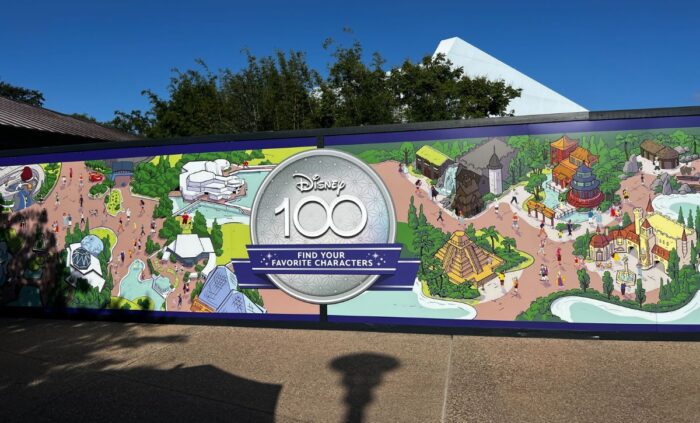 Tons of great details throughout the mural to find…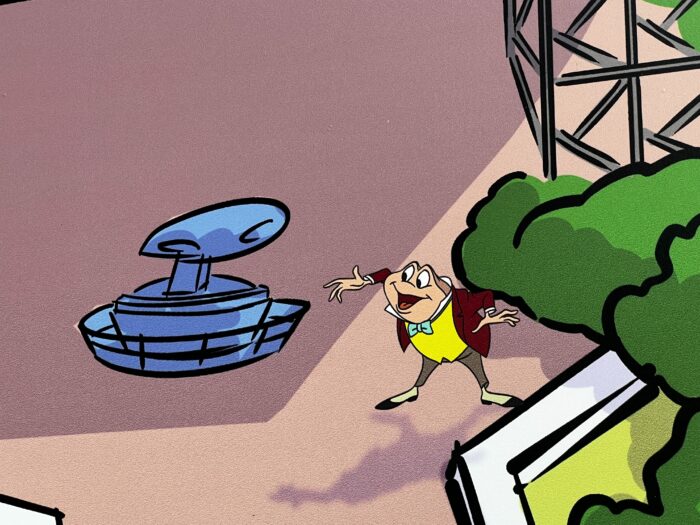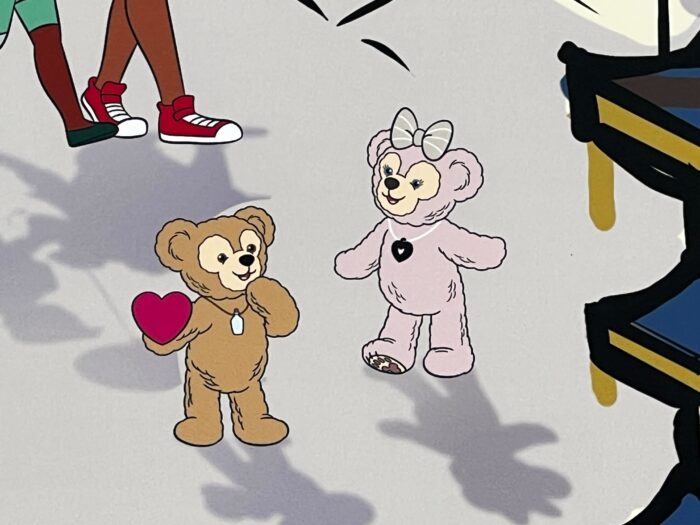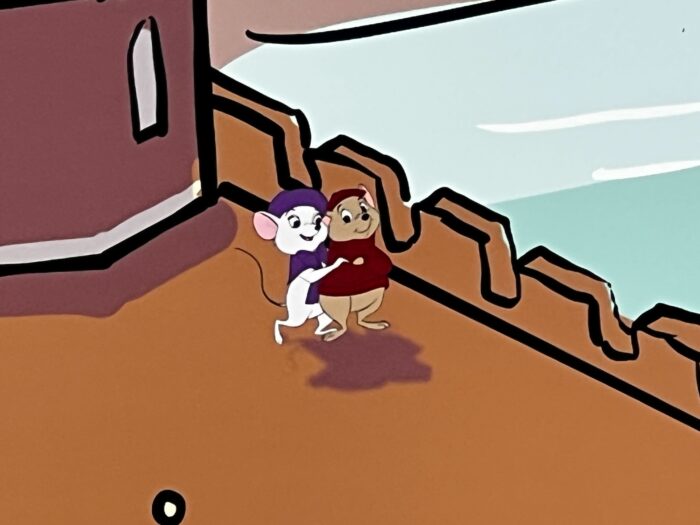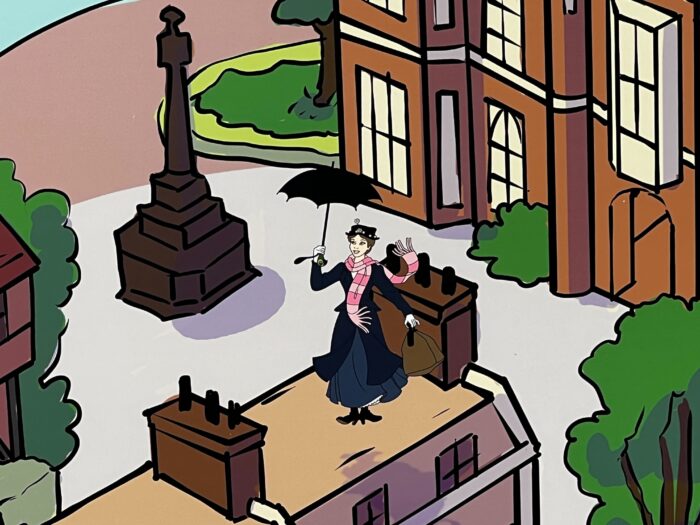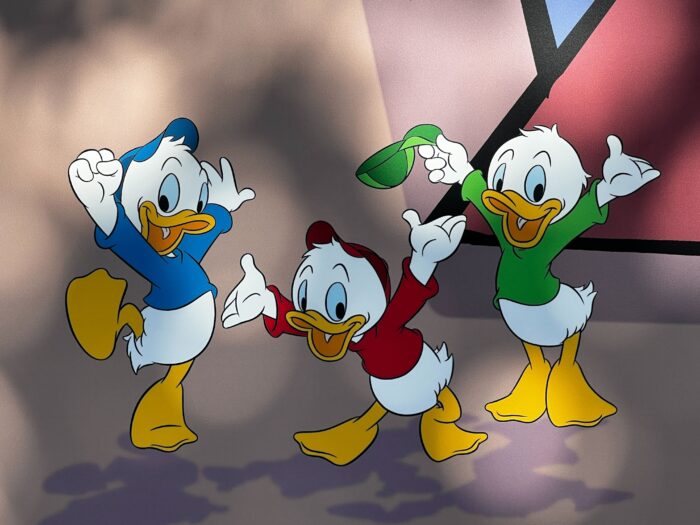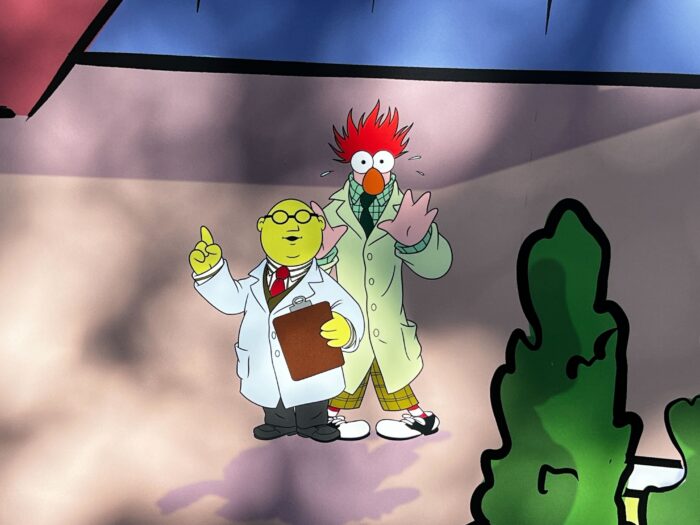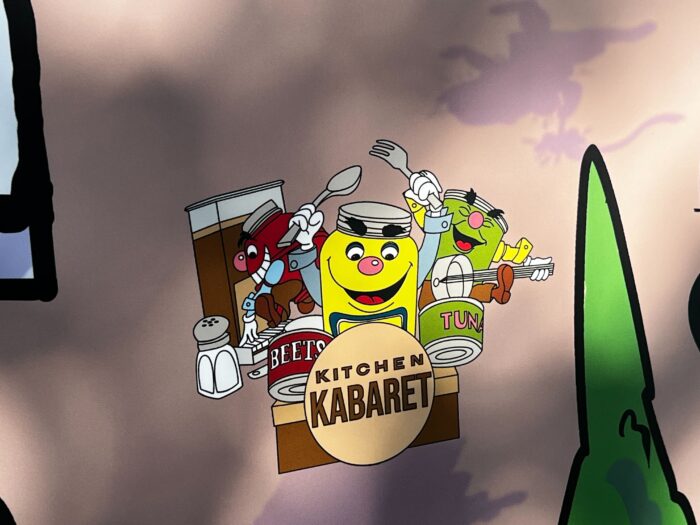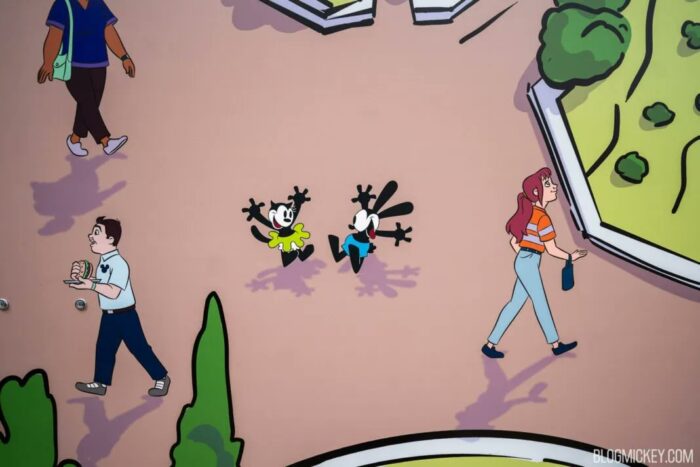 *Now THIS is high fashion
Vogue magazine featured models posing in Disneyland Paris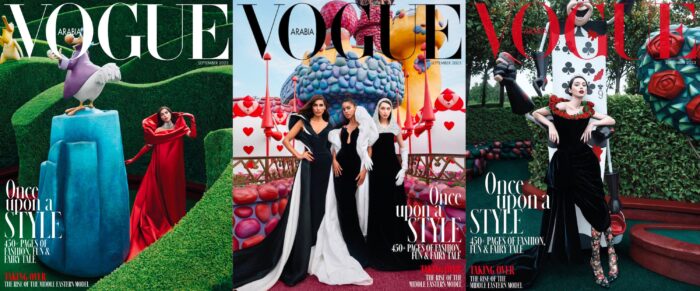 *Reason #7,620 of Why I'll Never Leave DisTwitter…
Scrolling through my social media feed and saw this picture…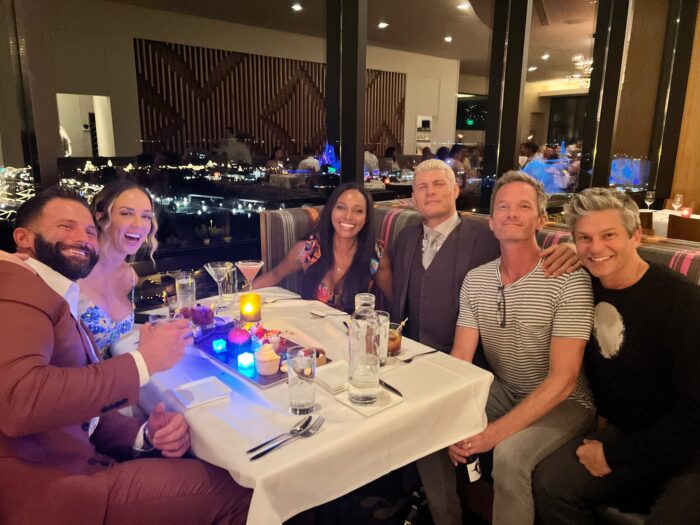 For those who don't know, Matt Cardona (along with Chelsea Green, Cody Rhodes, and Brandi Rhodes) are all involved in the world of professional wrestling. Cardona himself is a HUGE theme park fan, and even took the following picture below with TouringPlans head honcho Len Testa.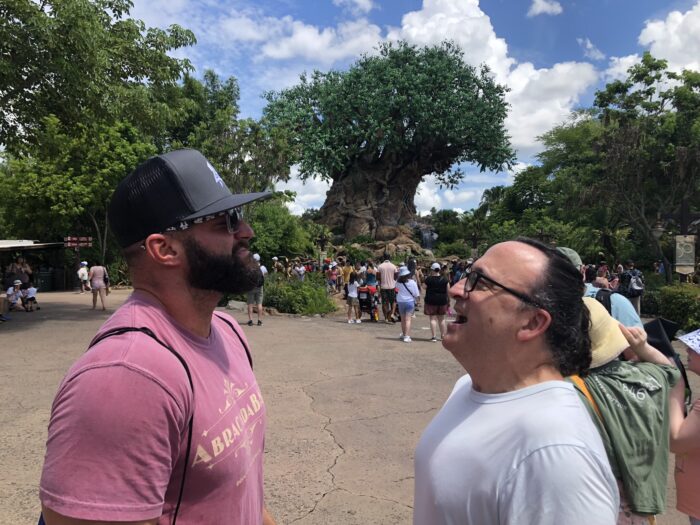 That photo was shot to replicate this showdown between Hulk Hogan and Sting in the television show THUNDER IN PARADISE (which used many locations in Walt Disney World.)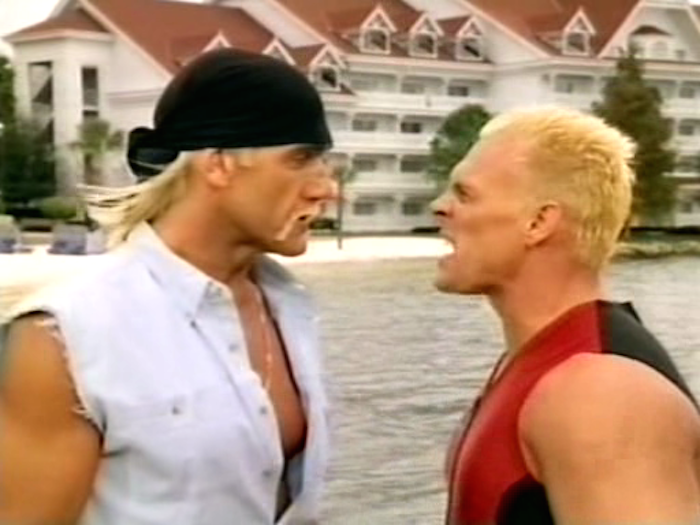 Also, thanks to superstar artist Sam Carter, I was able to see this amazing photo.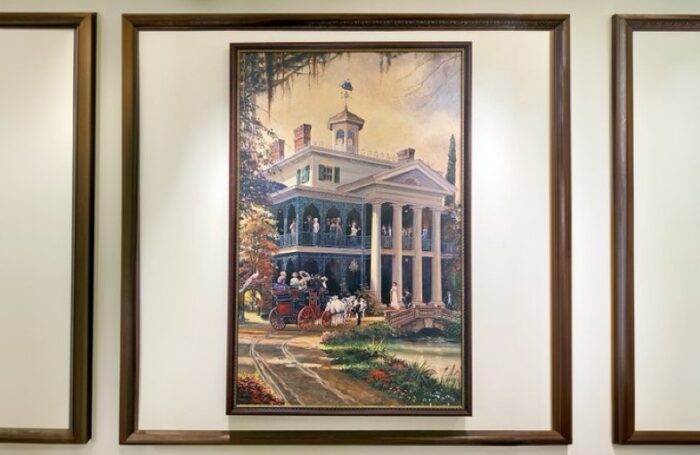 Fellow artist Hayden Evans saw Sam's tweet and gave us more information: This piece was one of several done as murals for 21 Royal Street by MASTERFUL artist Leslee Turnbull! I'm such a fan of hers – her portfolio is absolutely droolworthy, and her work for Disney/WDI is endlessly inspiring! http://lesleeturnbull.com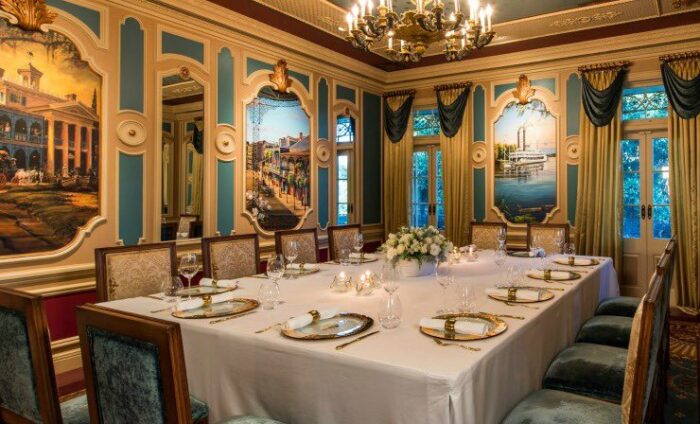 Speaking of Haunted Mansion, how great are these retro-style action figures?! Super7 has released Wave Two of their Haunted Mansion line and it features the characters Constance Hatchaway, the Caretaker (and his dog), and the opera singers. You can purchase a full set by CLICKING HERE or when at that page purchase each individually.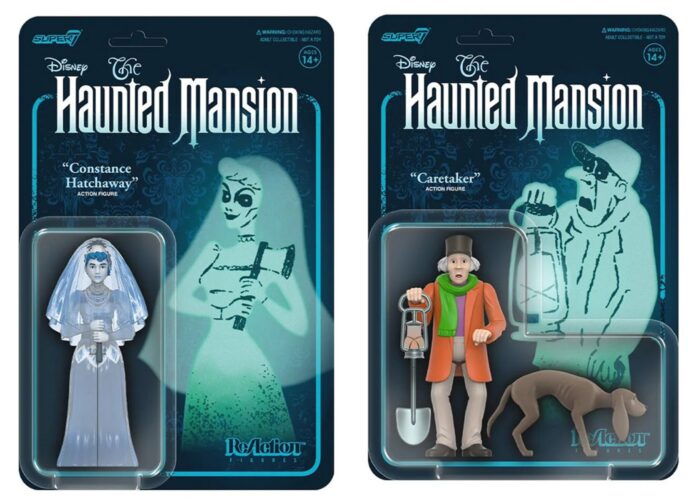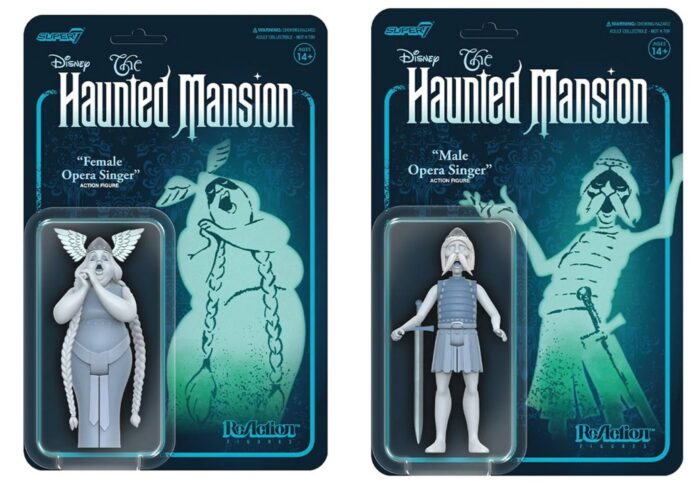 On the other end of the merchandise spectrum, I'm not exactly sure who this BANTHA BURGERS line of products is for. As a lifelong Star Wars fans, I think they are well done and neat, but it's not like this exists in Star Wars canon. It's as niche as niche can get and features a full line including Loungefly bags, hats, t-shirts, jackets and more.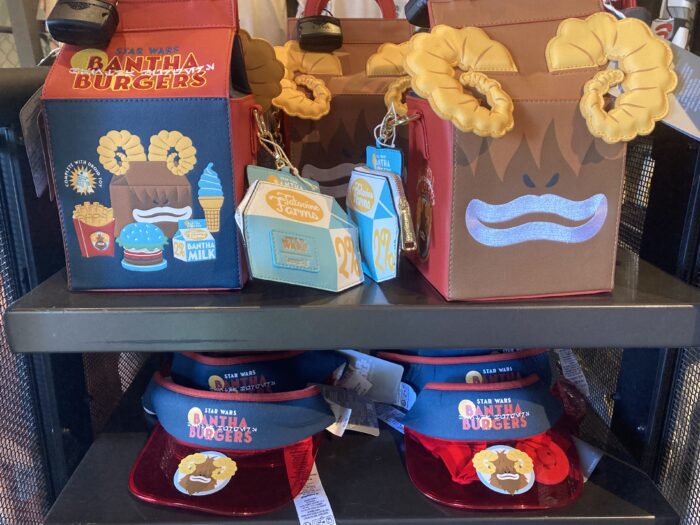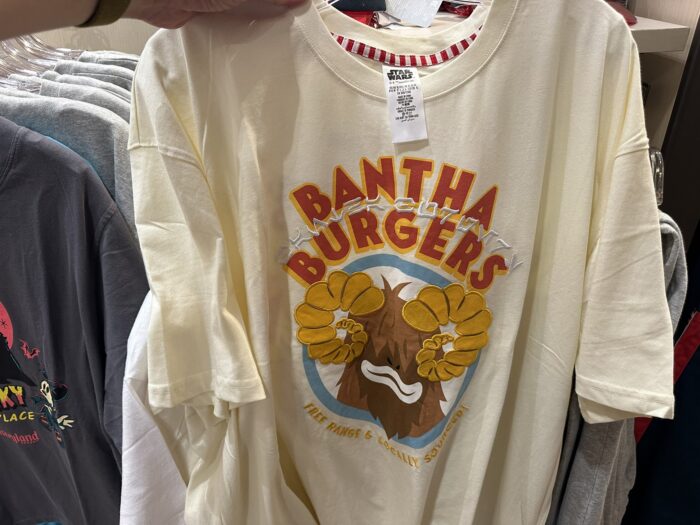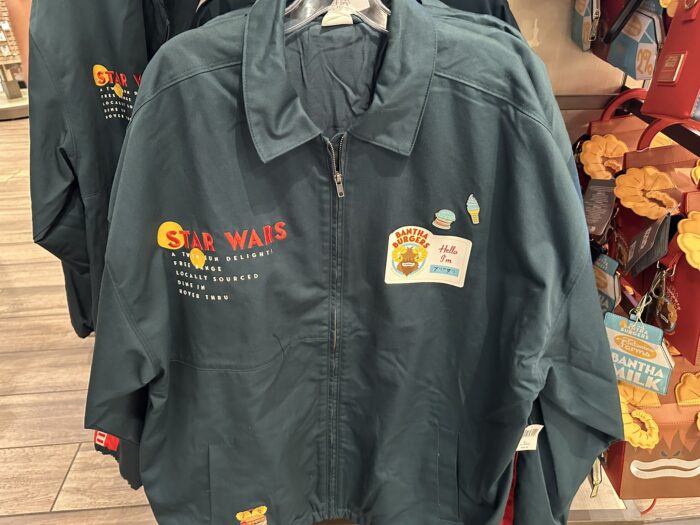 The line reminds me of the awesome mash-up line that Disney did years ago which combined Star Wars with Old Timey Disneyland attraction posters. Now, I loved the line, but the fact that everything went the Disney Outlet Stores in short order couldn't have been a good sign.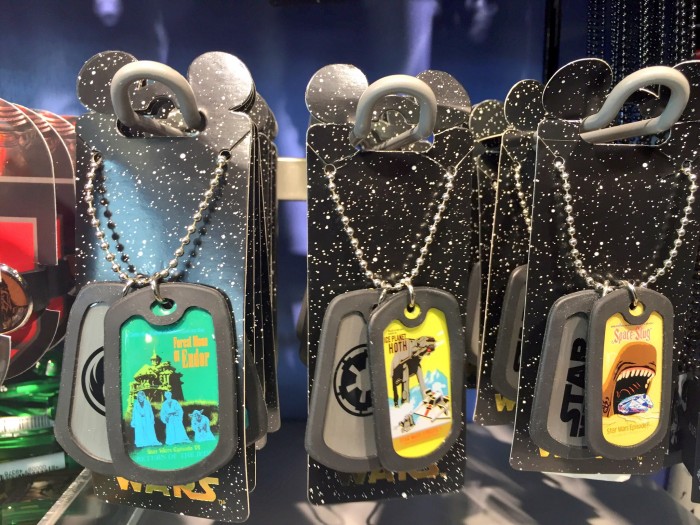 *SonderQuest Spotlight
Let's check in on one of our favorite artists and see what he was up to this month. Love this drawing for the Indiana Jones Stunt Spectacular.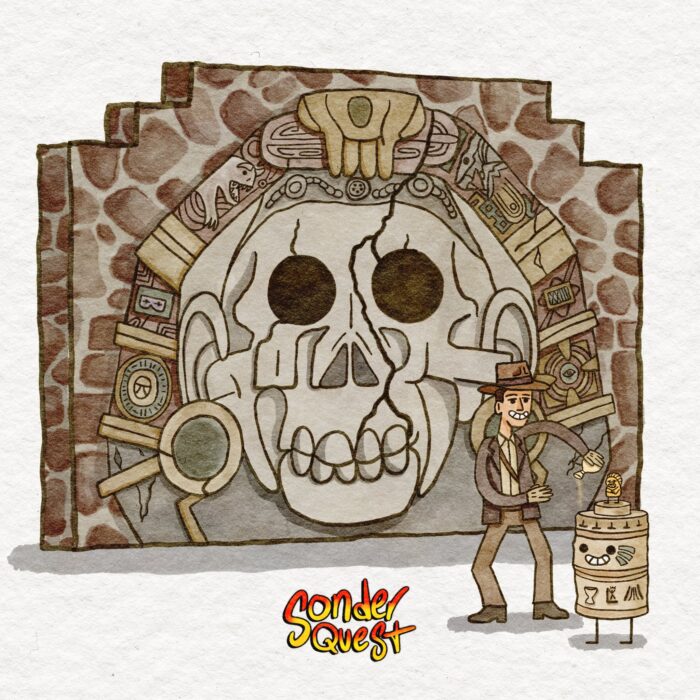 The drawing itself featured many hidden Easter eggs, which Sondy highlights below.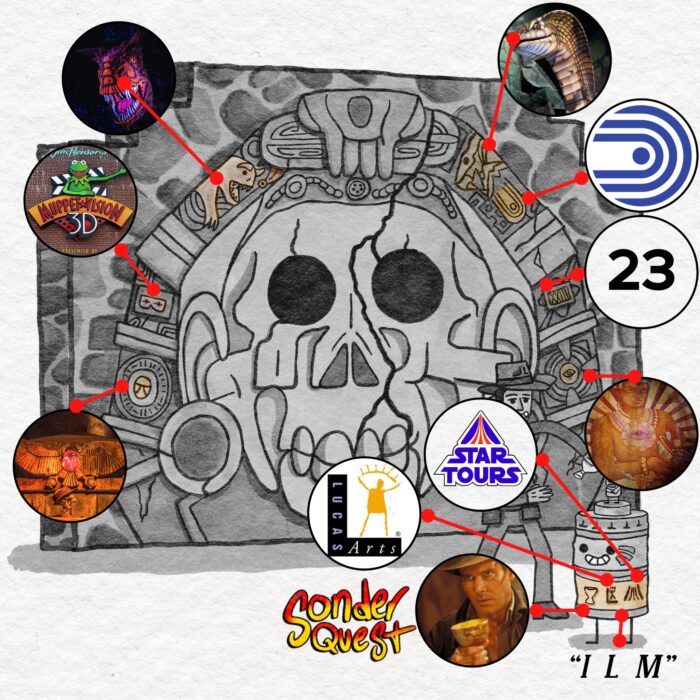 This next drawing is a deep dive for Disney fans, and features a character that was featured in an EPCOT exhibit back in 2015.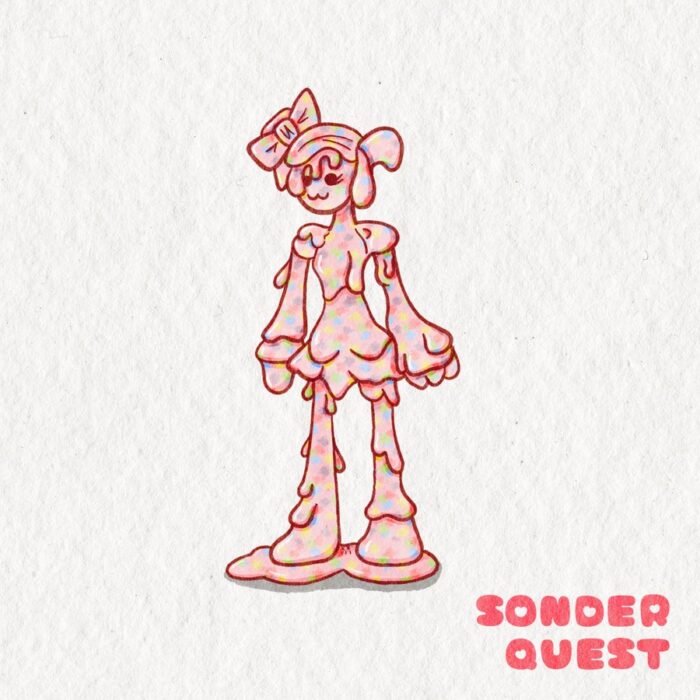 Here's a picture of the character in the Japan Pavilion.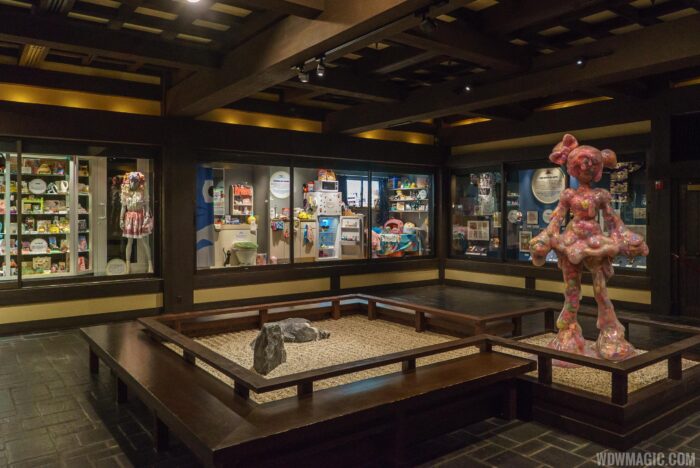 *Bacini Scoring Update
Earlier this month in the SATURDAY SIX we covered Universal's latest attraction VILLAIN-CON MINION BLAST. As mentioned in the article, not only does Minion Blast keep track of your scores for each game, the Universal app will keep track of ALL YOUR GAMES. The app also shows the leaderboard for the Day, the current month, and even ALL-TIME. Scroll through the all-time leaderboard and you just may see a name that's familiar to readers of this fine blog series…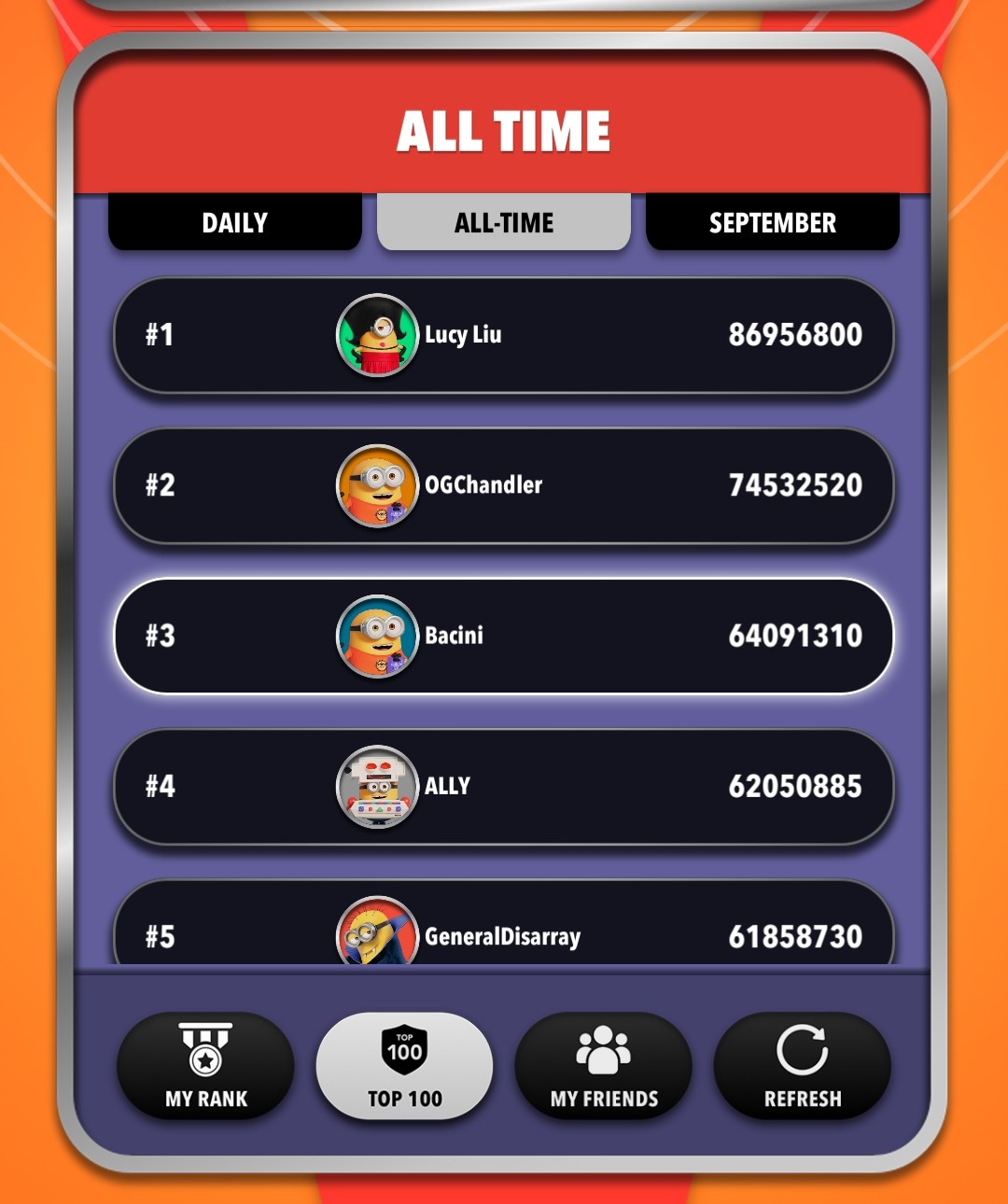 *I'd never EVER buy Crocs….but I would buy these
I mean, c'mon SHREK CROCS? That's insane. I'm in.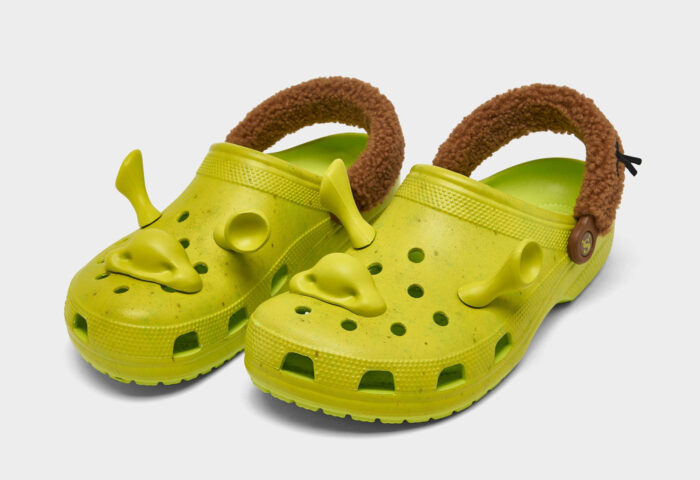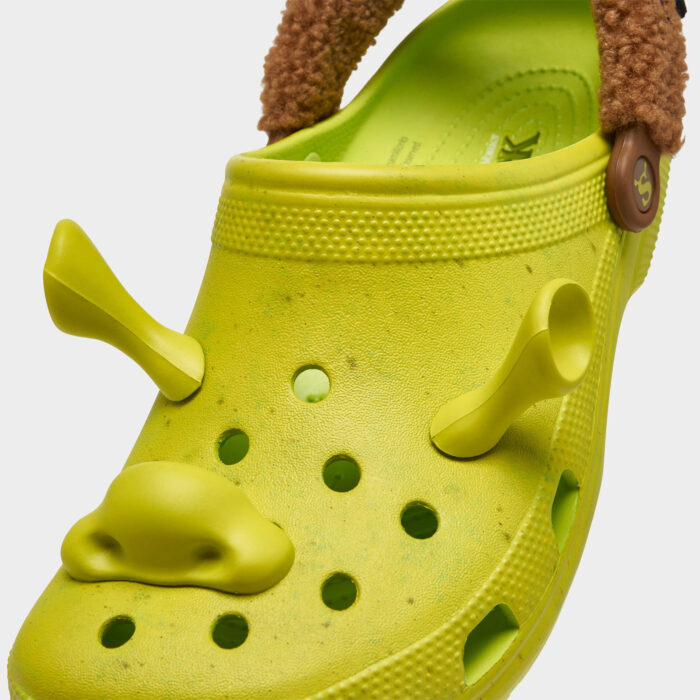 We are apparently in the middle of a Shrek Renaissance, because this month we also got the announcement that AirBNB is also making Shrek's house available to rent.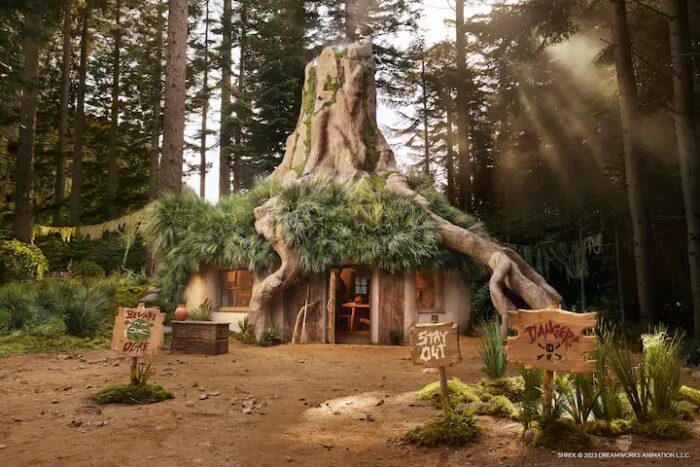 For years people have been asking for a Harry Potter-themed hotel at Universal, but I'll take this instead.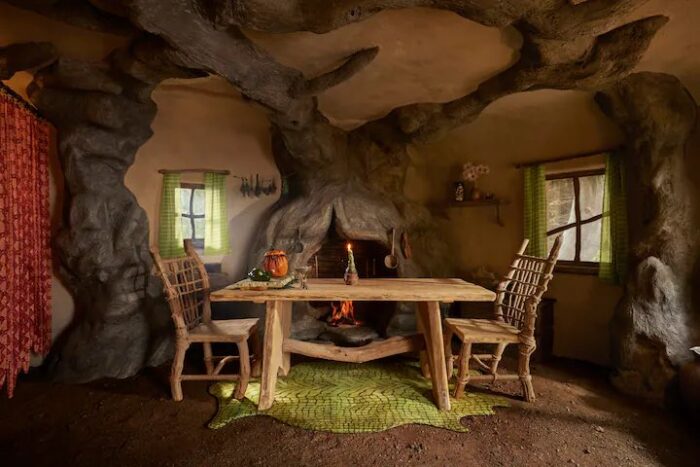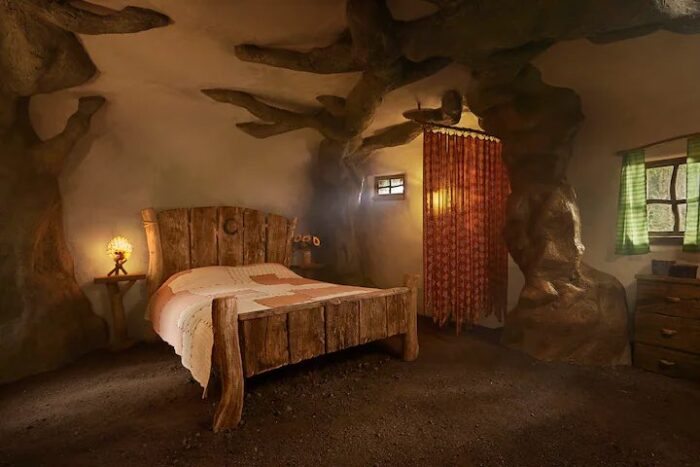 Thanks to blogger-in-the-sky @bioreconstruct, we know that Universal is building Shrek's house as part of the upcoming Dreamworks Land in Universal Studios Florida. WHAT IF, Universal made this their version of Disney's Cinderella Castle Suite? Dare to dream.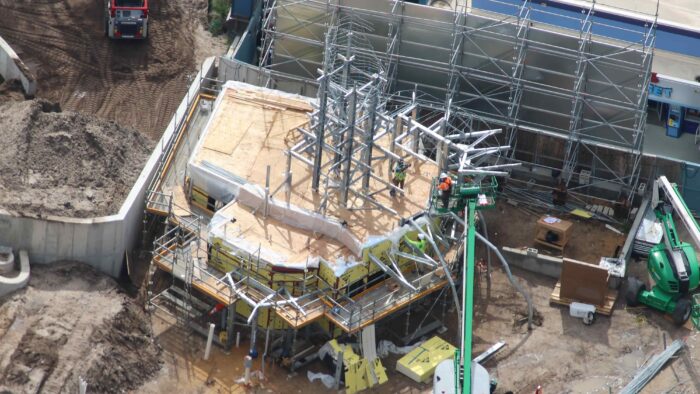 *E-Ticket Haunted Mansion card.
If Disney put out a set of Imagineer trading cards, I'd buy it in a second.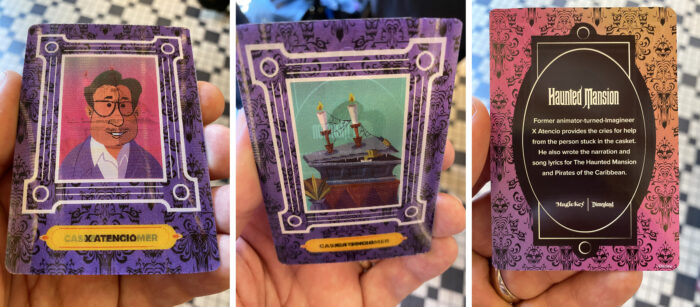 *Figment merch
With our fridge currently COVERED in magnets from our various trips over the years, there is barely an inch of space left. A magnet has to be extra special for me to even consider buying considering the fact that something on the fridge is going to have to be removed to make room for something new. Well, something is gonna have to be removed soon because this magnet featuring a mash-up of the Imagination Pavilion and the Haunted Mansion is INCREDIBLE!!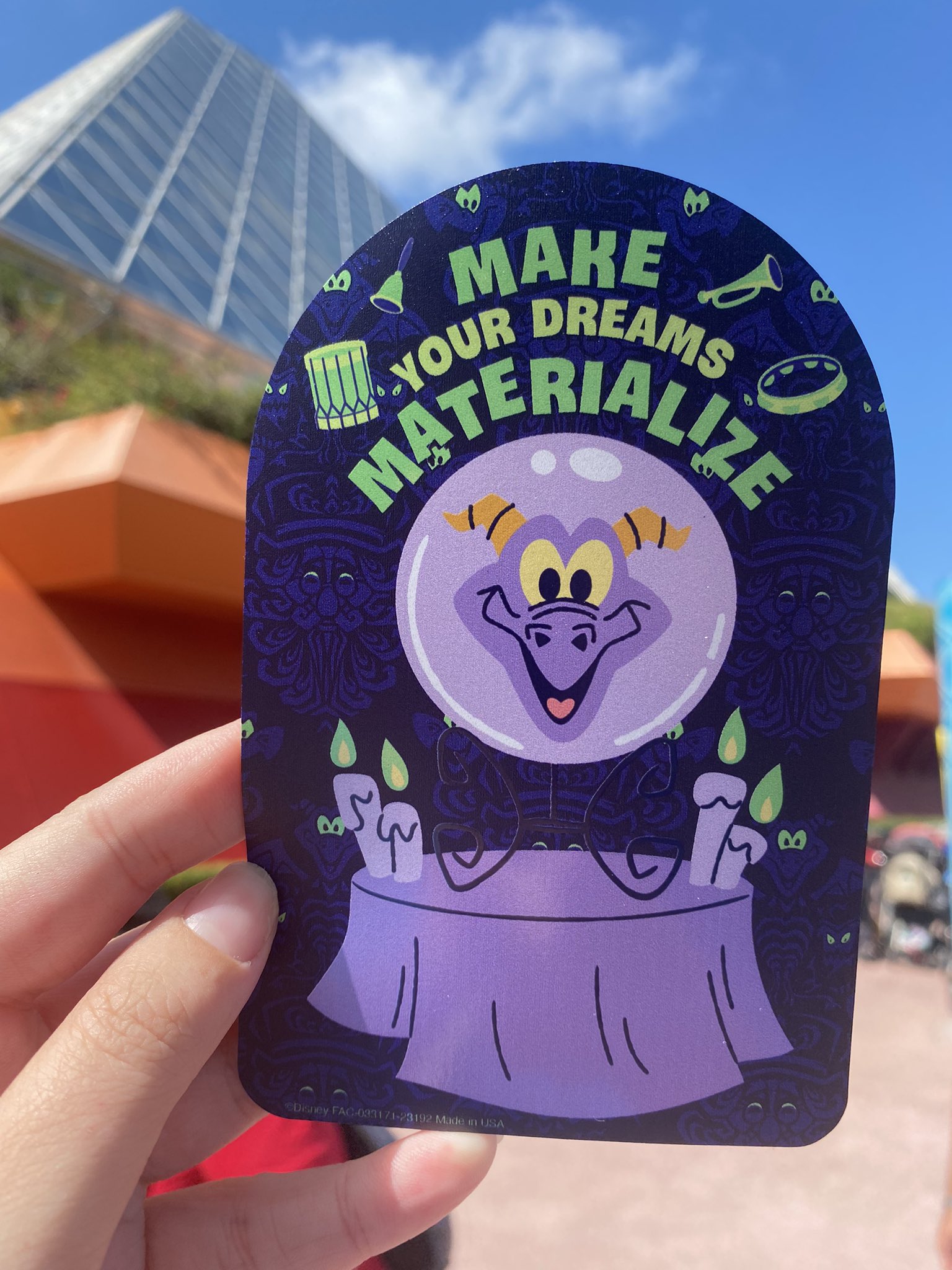 Not only do you have Figment as Madame Leota, but look at Dreamfinder hidden in the wallpaper!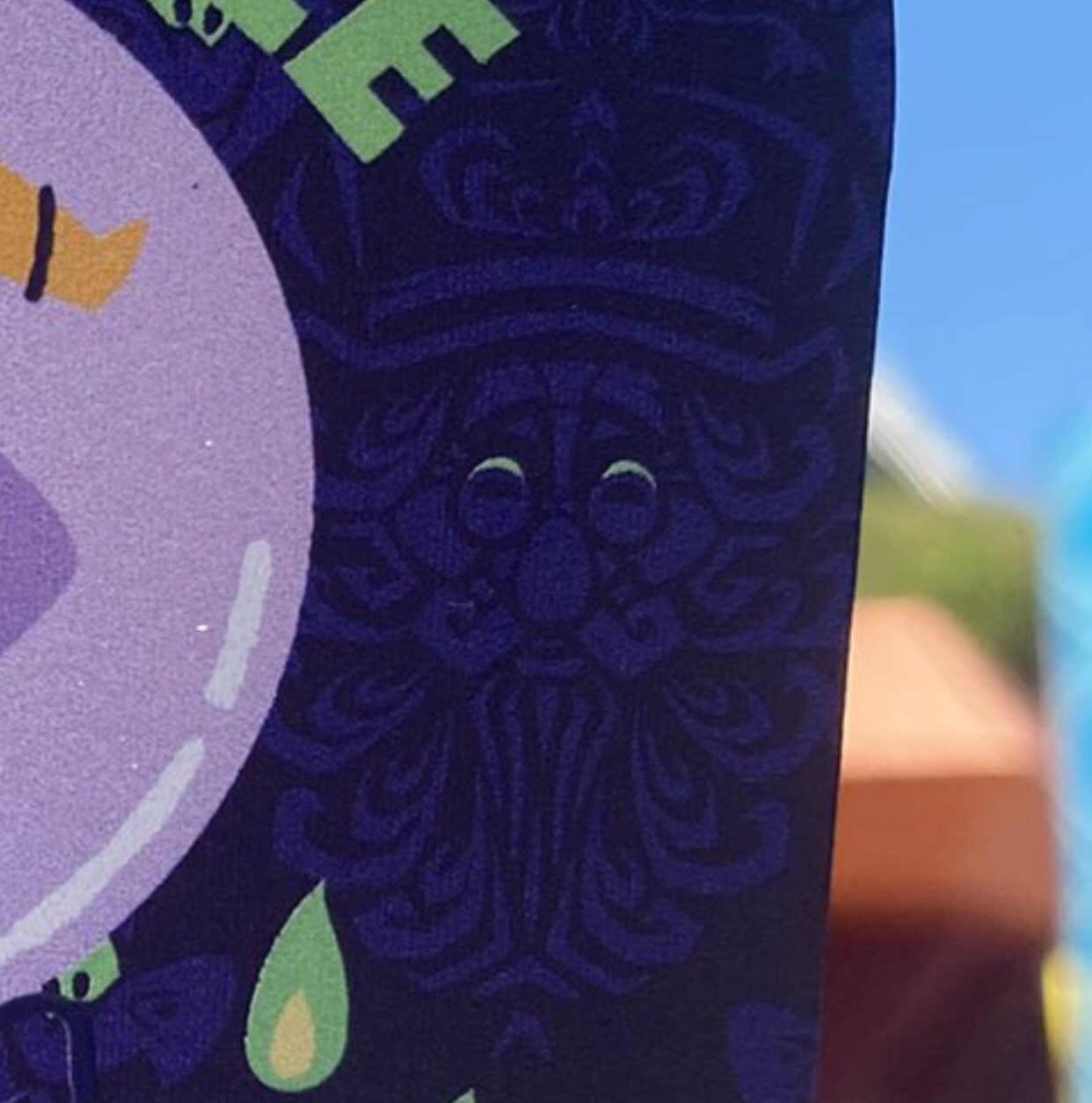 This is unbelievable!!!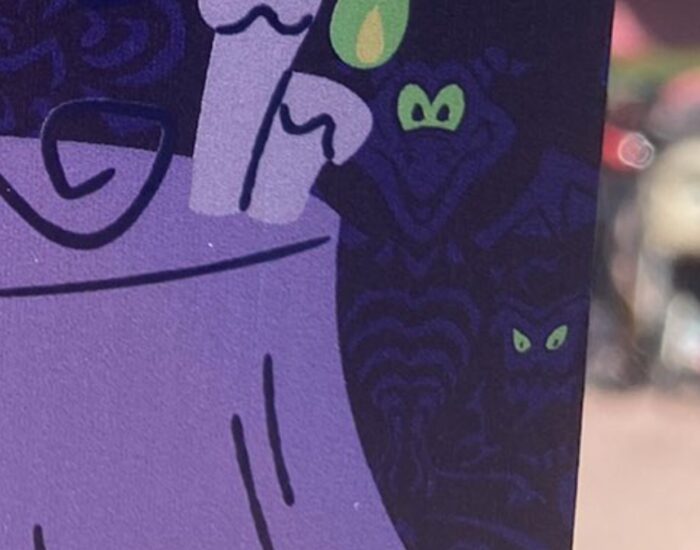 This great design has also been seen on other items, including iPhone cases.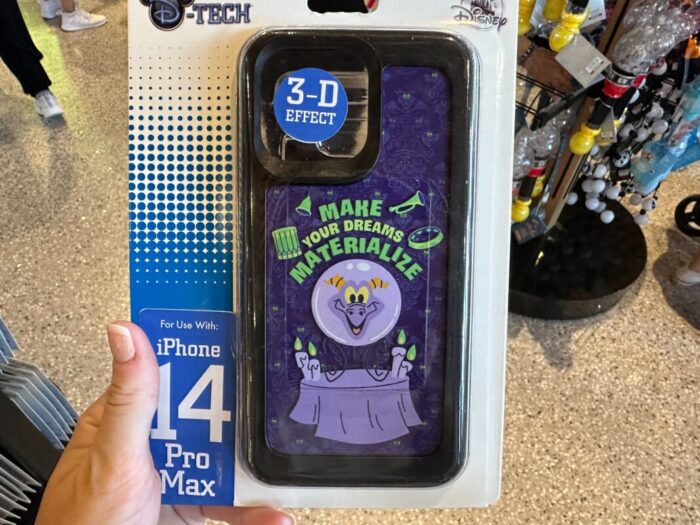 Disney also announced the latest addition to their Little Golden Book library with one focusing on Figment. You can pre-order this by CLICKING HERE.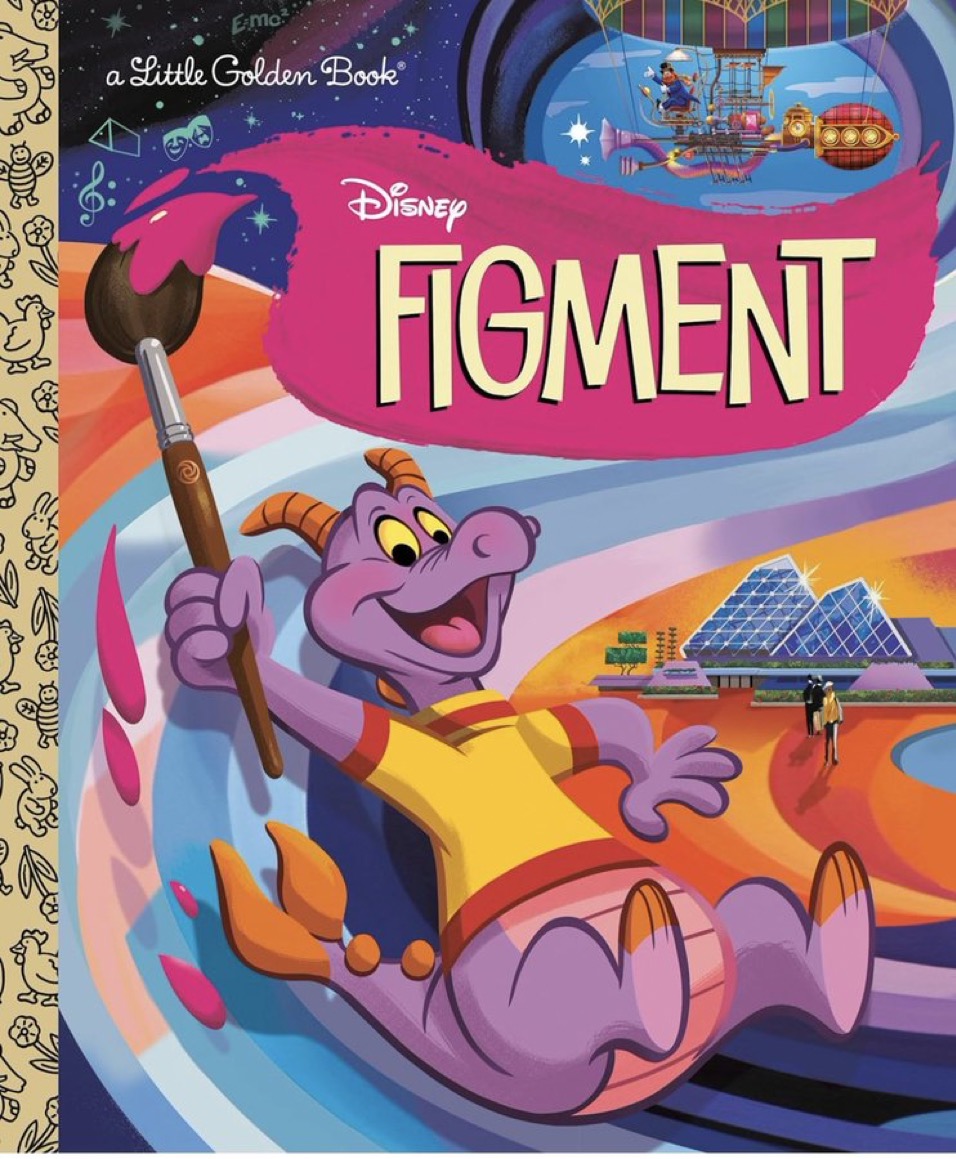 You know I'll be getting it, and soon it may be time to do another edition of the SAT SIX Book Club. Here is the article we did on Little Golden Books dedicated to DISNEY PARKS.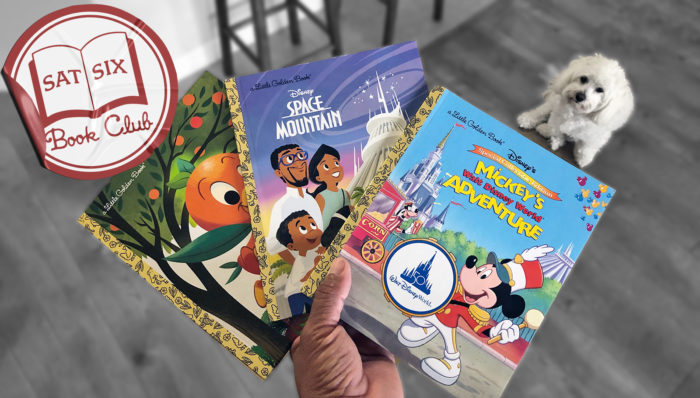 Along with a follow-up article on Little Golden Books dedicated to DISNEYLAND.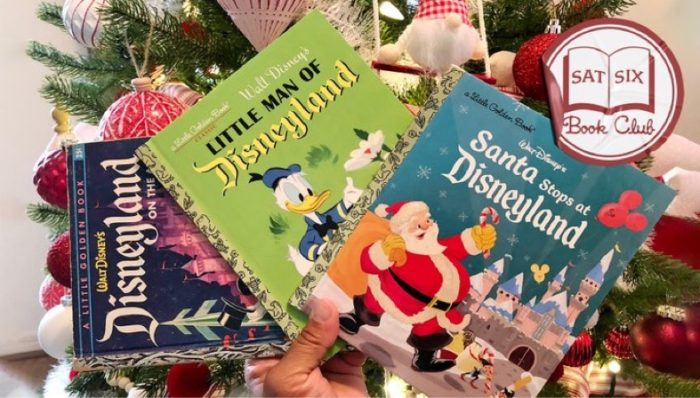 *LEGO Update
Let's check in on the latest from DisTwitter's Brick Master, @TheHorizoneer.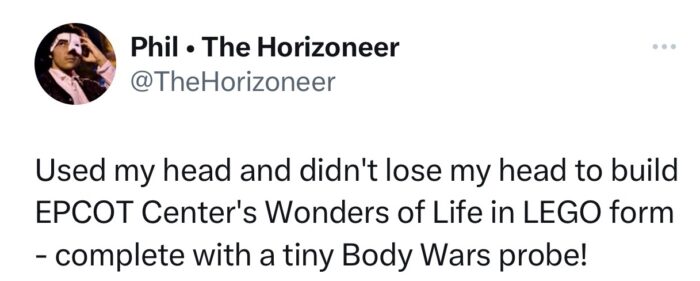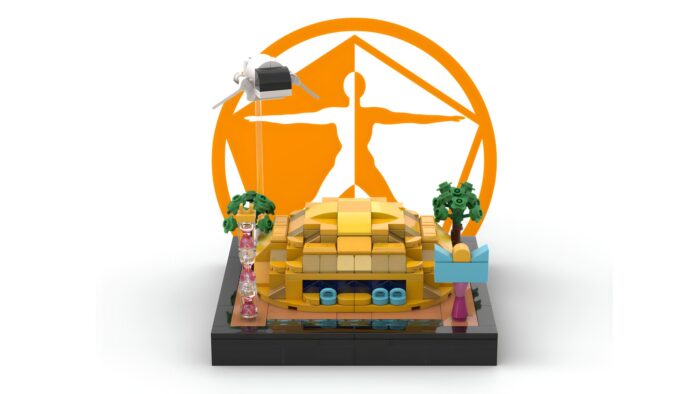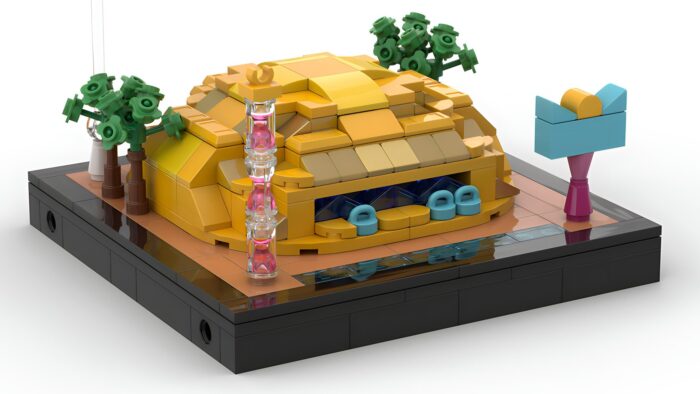 I'm absolutely in love with this tribute to Star Tours featuring RX-24. Be sure to check out The Horizoneer's Etsy Shop to see all his amazing kits.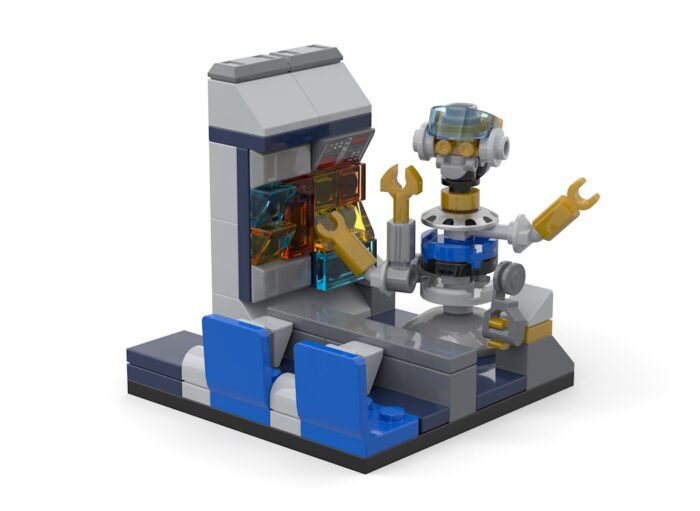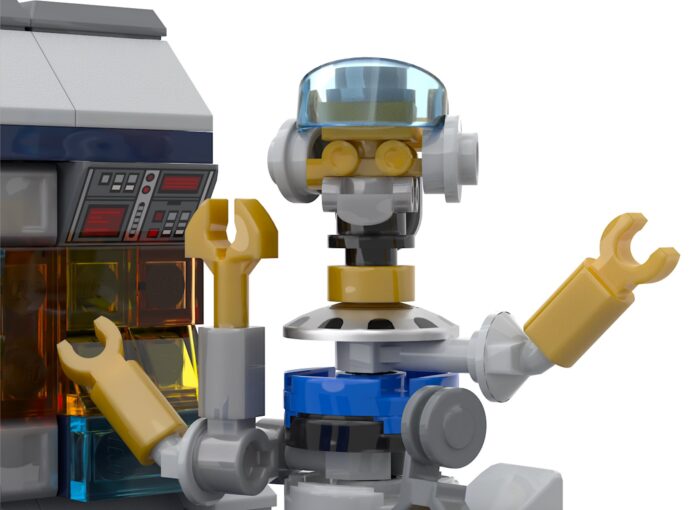 RIP Jimmy Buffet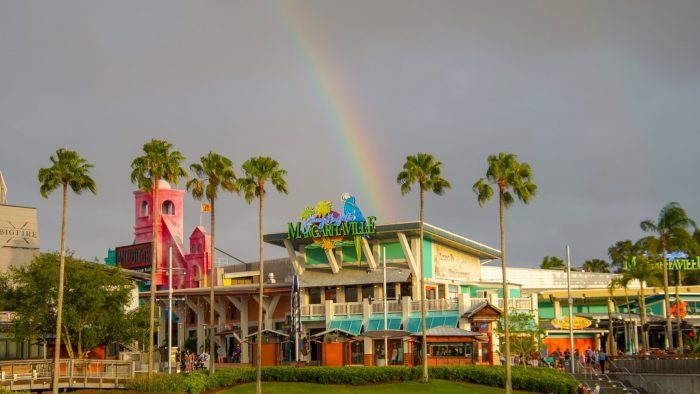 Last month's Theme Park Enjoyment Index: 68
This month's net change: + 31
Current enjoyment level: 99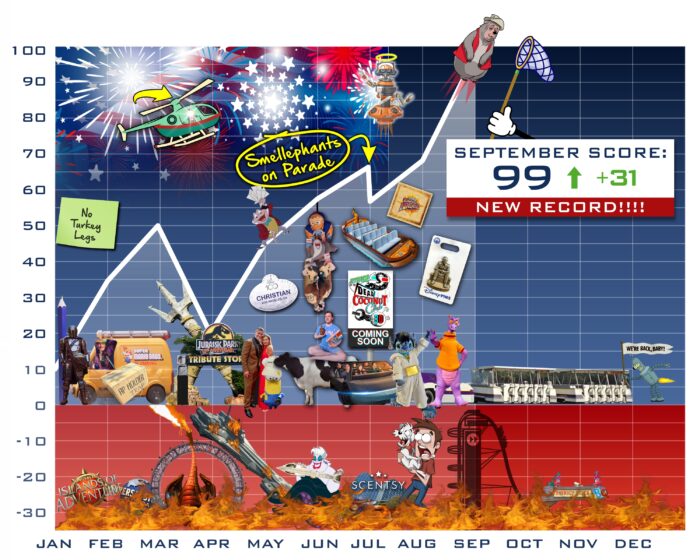 Writer Derek Burgan, when not cleaning Len Testa's pool, can be found reading comic books, watching professional wrestling, organizing his various Tsum Tsums in alphabetical order, and taking his dog Bacini to Universal and Disney.. He will not, we repeat not, be found at a Disney Outlet Store. An official DisTwitter Influencer, you can interact with him @derekburgan
Digital Artist Scott Walker hails from Scotland and is the fifth most famous person from this country following Alexander Graham Bell, Ewan McGregor, Gerard Butler, and Groundskeeper Willie.