58 Ways to Save Money on Your Disney World Vacation
Disney World vacations can be great fun, but there's no getting around that they can also be EXPENSIVE. But never fear, we're here with more than 50 money-saving ideas to help you save everything from a few pennies to hundreds or thousands of dollars.
Before we get going, a few caveats … First, you will see some contradictory concepts below. For example, staying off-site is a common money-saving tip, but staying on-site can possibly save you enough time that you can stay for a day less, which is also a money-saving idea. And second, not every suggestion will work for every person or party, but at least some of these will almost certainly work for you.
Here we gooooo…
PLANNING
1. Choose the right time to visit. Prices for nearly all components of a Disney vacation (hotel, tickets, transportation, etc.) vary seasonally and even day to day. For example, a week-long visit in late December might cost nearly double the price of a week-long visit in late September. You can use the TouringPlans Crowd Calendar as a way to identify lower crowd times to research for price breaks.
2. Use a travel agent who may be able to identify Disney discounts.
3. Hunt for discounted theme park tickets. Our ticket tool can help.
4. Look for discounts on Disney gift cards at places like Target or Costco – use these to pay for elements of your vacation.
5. Use a good Touring Plan to avoid the need to purchase Genie+ or LightingLane add-ons.
6. Save money on tickets by planning a mid-trip rest day.
7. Plan your touring so you don't need to pay for the Park Hopper ticket option.
8. Avoid visits during weekends (weekdays are typically cheaper).
9. Pay for your trip using a cash back or rewards credit card.
10. Consider a Disney Visa Rewards card as a means of gaining Disney discounts.
11. Leave the kids, or your spouse, home. The fewer people on the trip, the less expensive the trip will be.
12. Check Disney planning books out from your local library at no charge. We're partial to the Unofficial Guide to Walt Disney World, but there are many others that also offer great tips.
13. Stay out of the parks on your arrival and departure days. There's plenty to explore at the resorts and Disney Springs without paying for park admission.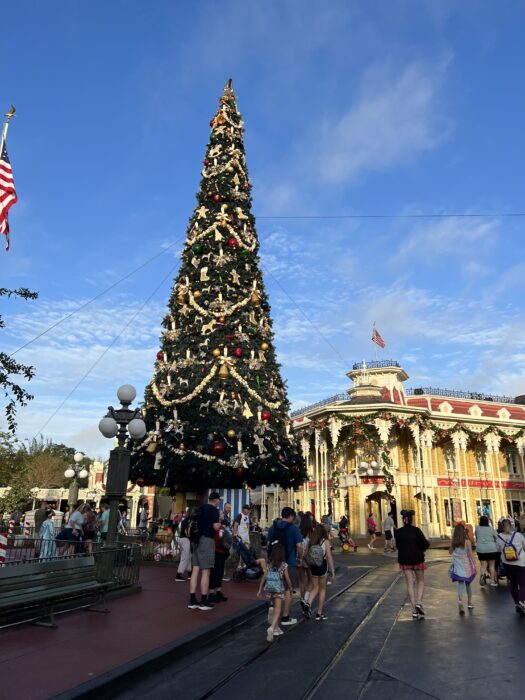 LODGING
14. Stay at off-site lodgings. You're likely to get more space for your money if you stay at a non-Disney property.
15. Use your travel rewards points to pay for lodging. For example, the Walt Disney World Swan and Dolphin are both part of the Marriott Bonvoy points system.
16. Research whether you are eligible for Florida resident, military, or annual pass discounts on lodging.
17. Stay at one of WDW All Star resorts – almost always the least expensive on-site hotel option.
18. Stay at a Fort Wilderness campsite. If you have the equipment already, a campsite is even cheaper than a value hotel.
19. Look for free entertainment at your hotel such as outdoor movies or campfires.
20. Consider whether renting Disney Vacation Club points can save you money on DVC lodgings.
21. Military personnel, consider whether staying at the Shades of Green resort makes sense.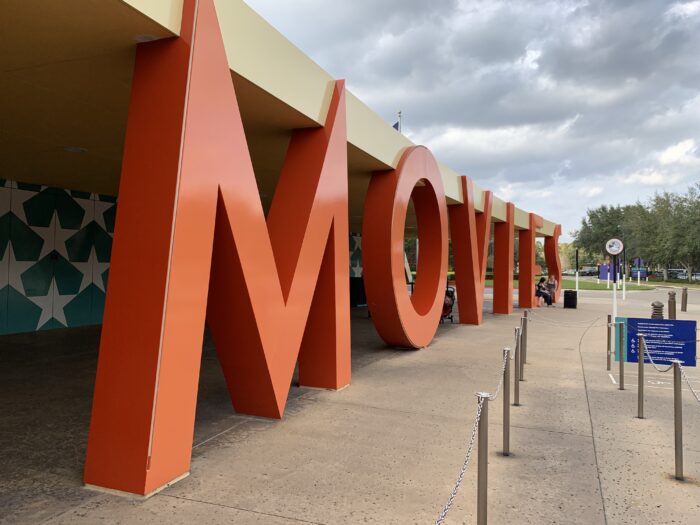 FOOD and BEVERAGE
22. Get free ice water from any WDW quick service restaurant.
23. Fill your own water bottle at the park hydration stations.
24. Bring your own snacks rather than paying for them in the theme parks.
25. Use the Disney Dining Plan (if your party includes big eaters).
26. Avoid the Disney Dining Plan (if  your party includes light eaters).
27. Avoid table service dining. Quick service restaurants have great options and are almost always cheaper than table service venues.
28. Enjoy table service breakfast rather than the more expensive lunch or dinner options.
29. Use Disney's refillable mugs, if you're big soda drinkers.
30. Split entrees between two people, portions are often ample.
31. Adults order a kids' meal – they often include enough food for a smaller adult.
32. Show up for your meal reservations. You'll incur a $10 per person penalty if you no-show for a table service meal reservation at Disney World.
33. Choose an off-site hotel that includes a free breakfast.
34. Join Landry's Select Club for discounts on restaurants including the T-Rex Cafe, Yak & Yeti, and the Rainforest Cafes at WDW.
35. Join the Levy Preferred Frequent Dining Program for discounts on restaurants including Paddlefish and Terralina Crafted Italian at WDW.
36. Avoid paying for extras you don't want. A restaurant menu may look like it only offers full meals, but if you don't want the fries (for example), you may be able to buy individual items at a lower price.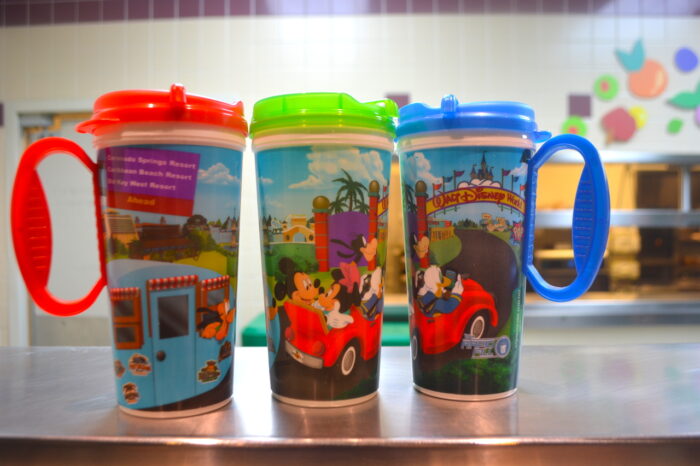 TRANSPORTATION
37. Opt to drive to Walt Disney World rather than flying.
38. Use Disney's free on-site transportation system rather driving to the theme parks and possibly paying parking fees.
39. If you're flying, travel with only carry-on items to avoid baggage fees. There are guest laundry rooms available at all WDW hotels.
40. Sign up for rental car company loyalty programs to gain access to discounts.
41. Check travel aggregator sites like Google Flights, Expedia, Kayak, Travelocity, and more for the best prices on flights.
42. Fly to an alternate airport. Depending on the dates and your origination point, flights to Tampa or Sanford, Florida may be less expensive than flying to Orlando.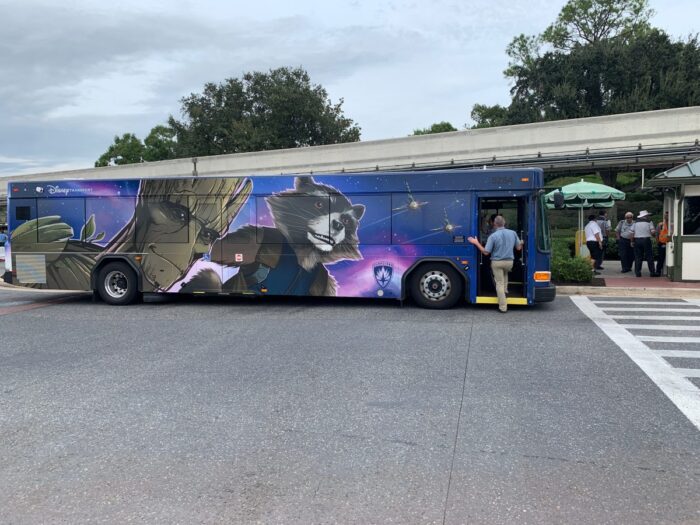 SOUVENIRS
43. Buying discounted trading pins on eBay rather than purchasing all-new pins in the parks.
44. Buy Disney-themed items at places like Target, Walmart, or outlet stores to avoid theme park prices.
45. Hunt for free souvenirs like celebration buttons, Disney stickers, or leis from the Polynesian resort.
46. Purchase items like glow-sticks or bubble wands at a dollar store instead of buying them in the park.
47. Check shopDisney.com before buying souvenirs in the parks. They may offer sales/coupons for the exact same items.
48. Don't buy MagicBands. They're no longer free and they're really not necessary. Use MagicMobile instead.
49. Consider character autographs to be your souvenir. They're free and you can gather them in a notebook from home that you already have.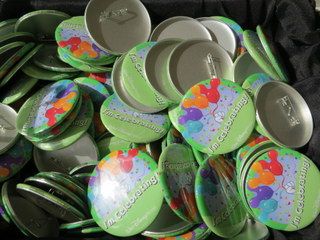 MISCELLANEOUS
50. Bring your own stroller rather than paying to rent strollers in the theme parks.
51. Bring your own ponchos, umbrellas, or other rain gear to avoid having emergency purchases in the parks.
52. Bring your own sunscreen and sundries to avoid inflated prices in the parks.
53. Use Disney's free WiFi rather than paying cell-roaming charges (particularly applicable to overseas visitors)
54. Find free evening entertainment at Disney Springs or the Boardwalk resort area.
55. Join Club Cirque for possible discounts on the Disney Springs Cirque du Soleil show.
56. Watch the fireworks from outside the parks. You can watch the Magic Kingdom fireworks (and the Electrical Water Pageant) from many locations at the Magic Kingdom area hotels – entertainment without need to pay for park admission!
57. Take your own photos. PhotoPass and Memory Maker pictures aren't cheap – and you already have a camera in your pocket.
58. Stay healthy. Unexpected medical expenses can derail any vacation budget.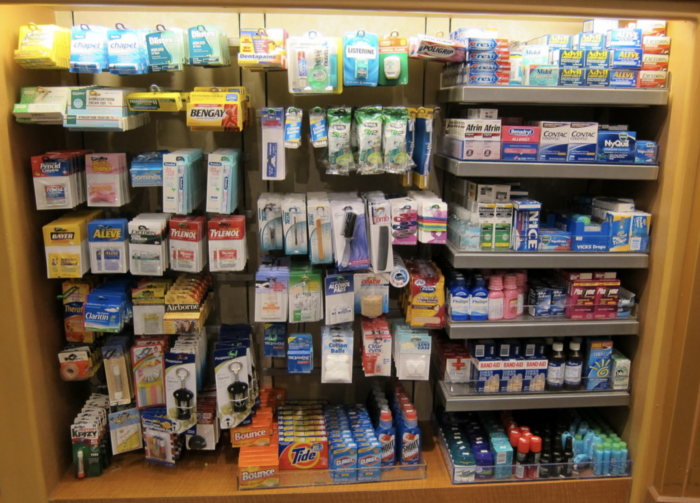 What are your best tips for saving money on your Walt Disney World vacation?