Theme Park Enjoyment Index for AUGUST 2021 (Genie+, More Boarding Groups, Goodbye NBA Experience, Hello 'Ohana Shrimp)
The Theme Park Enjoyment Index (TPEI) is a monthly look at the events that have made an impact, both positive and negative, in this wild world of theme parks we all love so much. We'll assign each piece of news a positive or negative number, tally it all up at the end and chart it. The range goes from 0-100 with 0 being 
Stitch's Supersonic Celebration
 while a perfect score of 100 would be 
Pandora: The World of Avatar
.
After our
first edition of TPEI
last month, some readers have questions about the scoring, including this observation posted in the comment section last month: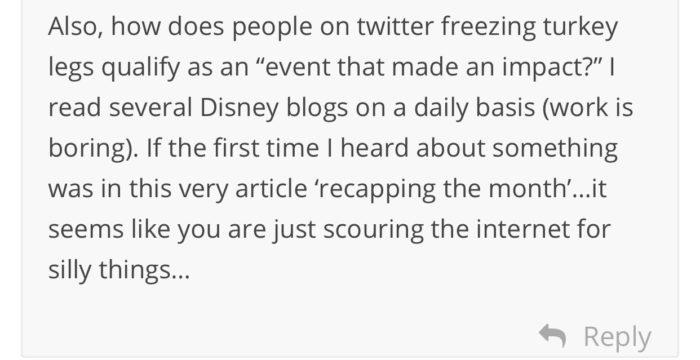 Guess What? You nailed it pal.
Remember, all links in TPEI open up in a new browser window. So feel free to check stuff out, we'll be here when you get back!
*Disney Unveils Genie+
In case you were living under a rock this past month, Disney finally unveiled their long promised Disney Genie service. First of all, "What is the Disney Genie service?" Essentially it is a dumbed down version of the TouringPlans Lines app made by people who have a vested interest in NOT giving you the best vacation experience but instead by getting the most amount of money out of you.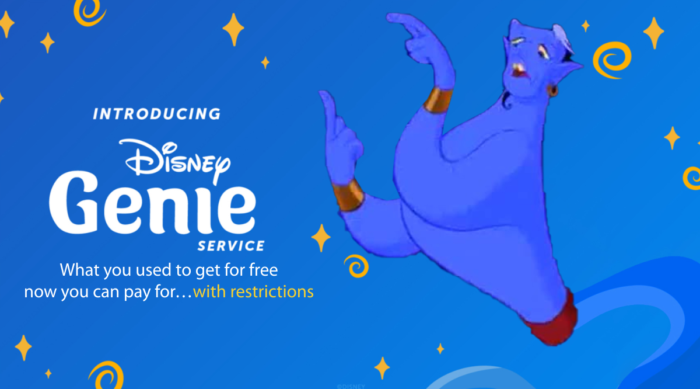 Here's an infographic below that was released out by Disney which details the Genie+ service. This service introduces the Lightning Lane, a replacement for FastPass+ that will allow you to "skip the line." These Lightning Lane purchase options will be made available once attraction wait times pass a certain length of time, or a ride that uses Boarding Groups runs out of reservations.
We wrote last month that a version of this being used in Disneyland Paris is inherently going to be abused in order to either A) pad a company's padded line and B) give incentive to Cast Members/management to manipulate wait times/Boarding Group access in order to generate more sales for their own bonuses. This is certainly not a "Disney problem" it's an "American problem" as greed or even human nature is going to consume what – in theory – could be an interesting solution to current lines at the theme parks. THAT SAID, the current lines problem could be easily fixed with the addition of more capacity via things like more rides, dining experiences, and gift shops people want to spend time in, but that would require Disney spending a lot more money and it's much cheaper for them to make us guests pay to get around a problem they created.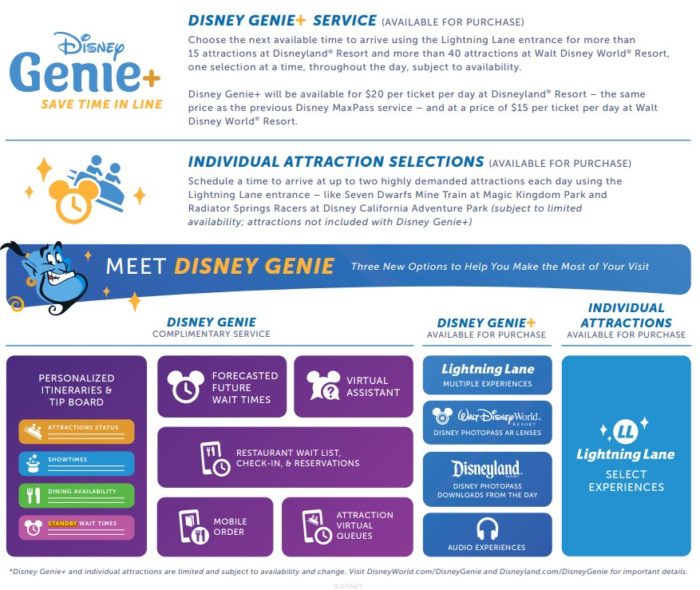 That's just the human component. A big part of Genie+ is being able to hard schedule on large-scale in real time with a whole bunch of variables. Yet ANYONE who has used Disney's websites is used to seeing something like this during any time when even the most routine of announcements are made.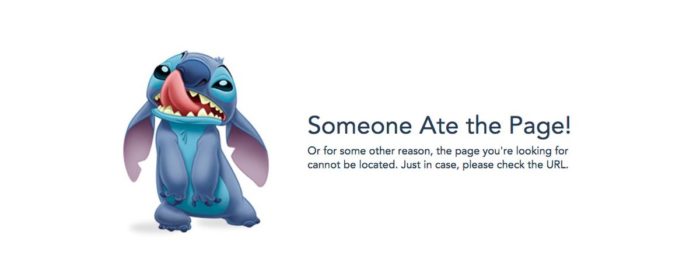 How can they possibly be prepared for this? With the amount of vagueness they are using on what type of functionality the service will actually have for paying users, it seems Disney itself is preparing to under-deliver on something they have over-promised on. To assume they are going to do something this complex perfectly is a huge leap of faith that I don't think they've earned. Reminds me of the moment in the movie Tombstone when the good guys are making the walk to the OK corral and the cowardly mayor runs up to them saying "You don't have to worry about a thing. I just went over and disarmed them." To which Sam Elliot incredulously replies, "You did?" That's my feelings on Genie+. I'll believe it when I see it.
TPEI Score: – 122 We waited so long for THIS?! In all seriousness, if you would like an in-depth discussion on Genie+, check out the Main St. Magic podcast featuring TouringPlans own Len Testa along with journalist Scott Gustin.
As you can imagine, the addition of Genie+ went over as well as to be expected on social media, adding another layer of complexity in booking your Disney vacation. Fake Theme Park followed Disney's lead by offering a new Pay-to-Play system and even made an easy to use flow chart on how to understand the new queuing process for their rides.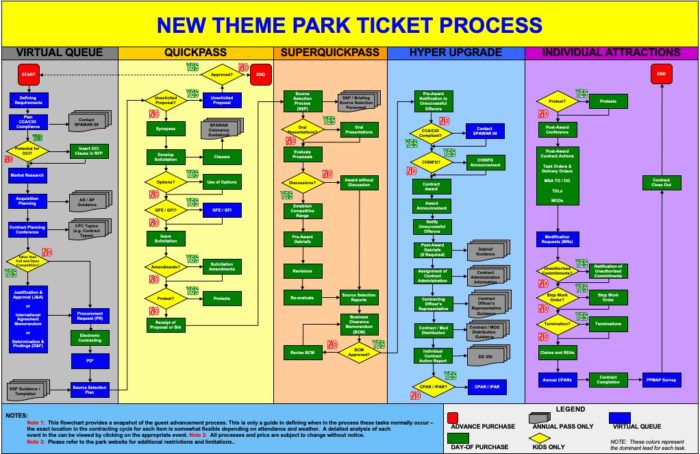 Good news came just yesterday as Disney brought back Annual Passes and – to the relief of all – was also able to make those much more complicated and expensive too. We'll cover this news in future installments of TPEI, but I think we're all glad each AP now has a goofy name attached to it.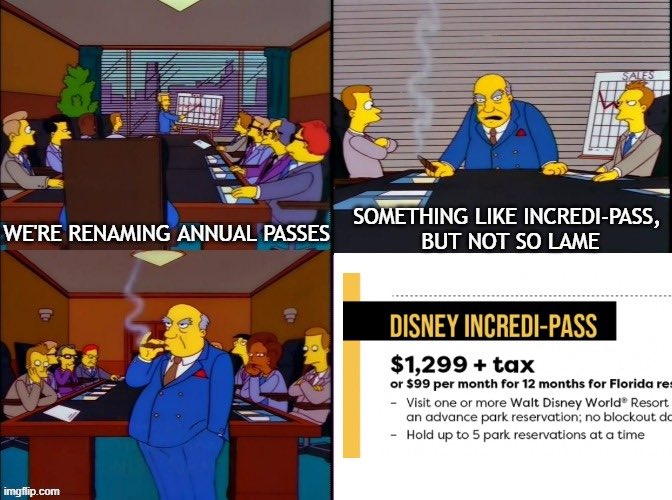 *Our Long National Nightmare is Finally Over
The phrase "Due to Guest Demand" finally was relevant this month as our brief relationship with the horrid shrimp casserole dish at 'Ohana is already over.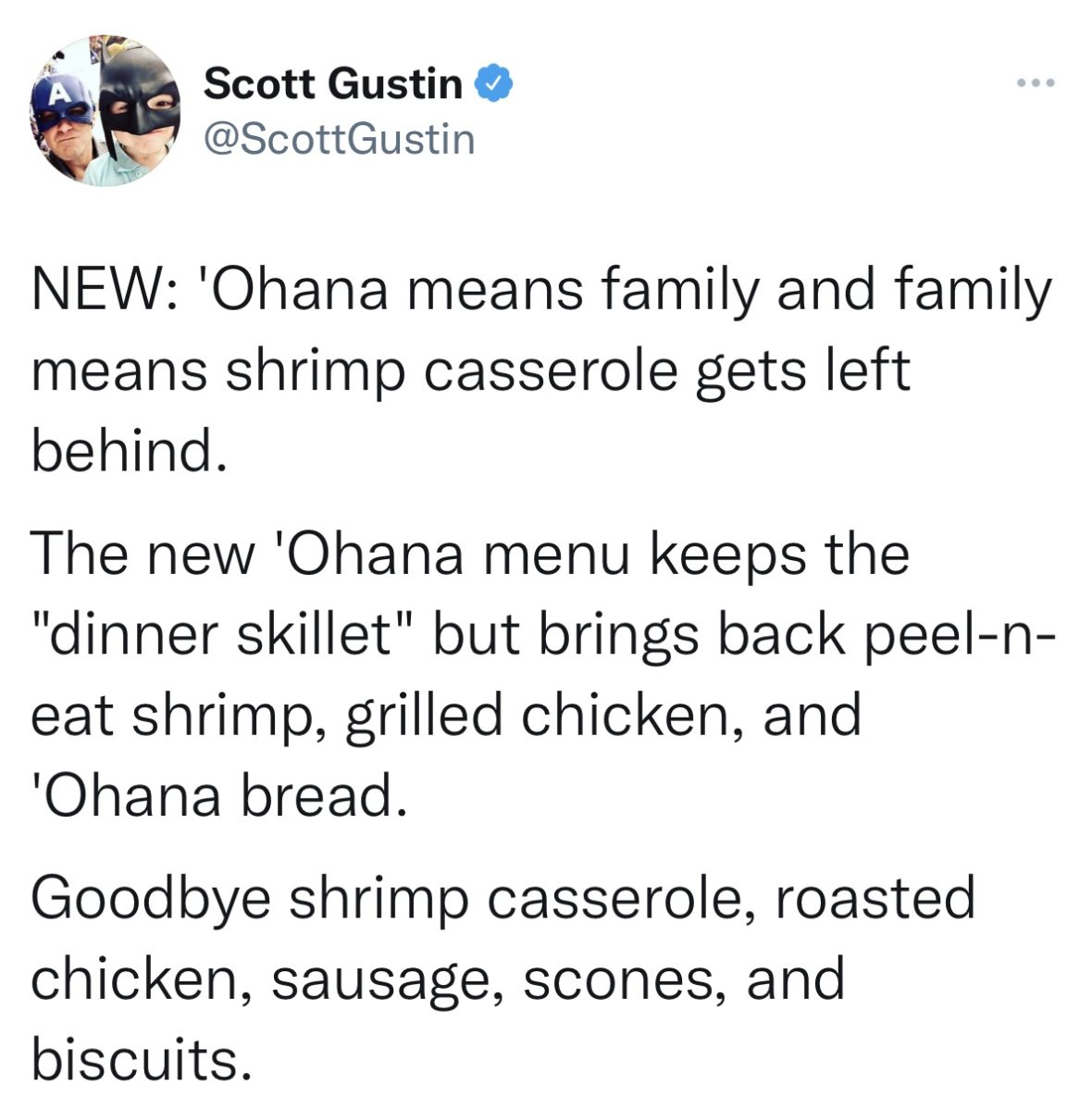 It is impossible to understate how awful the "new and improved" menu at 'Ohana was received by guests once the restaurant finally reopened. There were many testimonials on social media by guests who took the time to complain to Disney after their meal about this ridiculous changes to one of WDW's most popular restaurants. Now I've complained loudly for years that our pressed penny machines at WDW only have one stamp compared to both sides of the penny being stamped at Disneyland, but all those complaints go in one ear and out the other in Burbank. This time, they listened.
TPEI Score: + 28 Now bring back the skewers.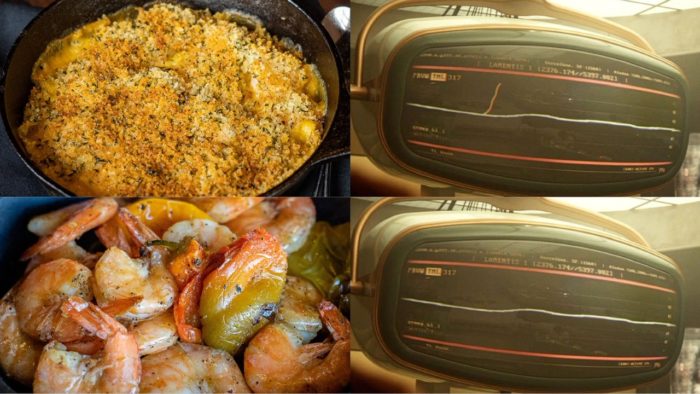 So, what are we going to do with that shrimp casserole dish….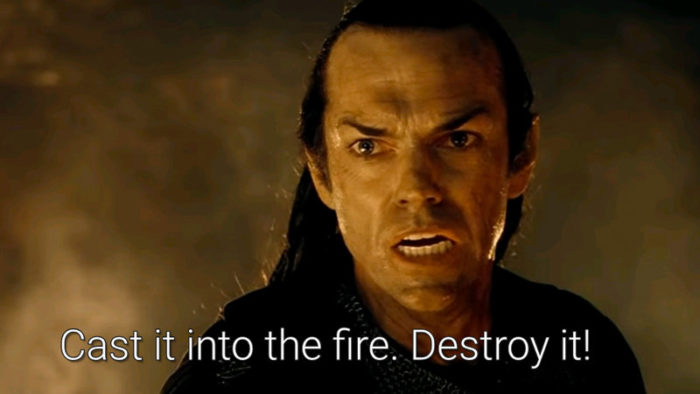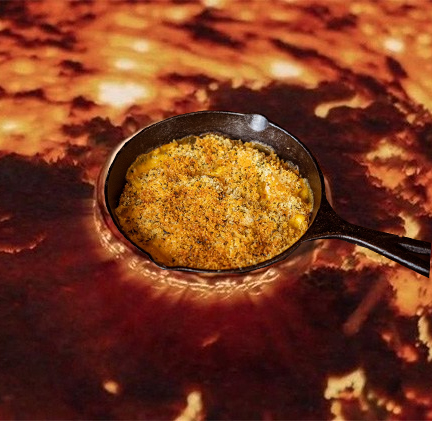 *Remy's Ratatouille Adventure to Have Boarding Groups
This news came out of nowhere. We've been waiting a while for Disney to finally open Remy's Ratatouille Adventure in EPCOT, and we finally got an opening date for the ride: October 1st. However, we also got some information that no one saw coming…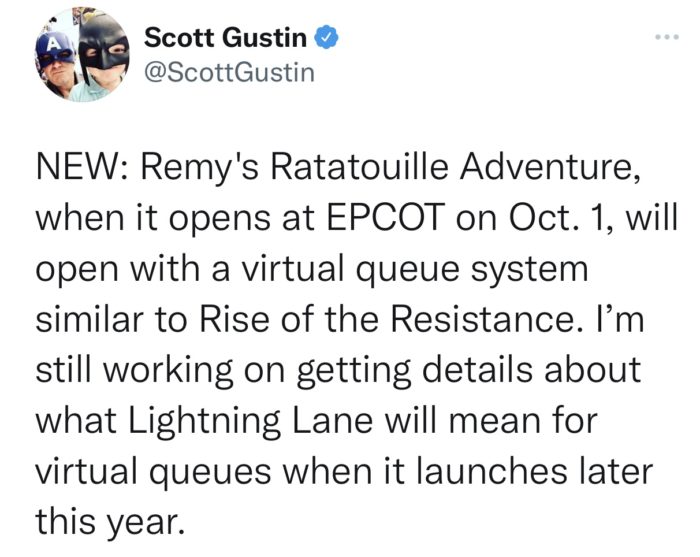 WHAT?! For those that don't know, Remy's Ratatouille Adventure is a clone of the Ratatouille Ride in Disneyland Paris. A fun dark ride that is sure to be a huge hit with kids. The addition of Boarding Groups is pretty much going to be to the advantage of people without kids, as it's much easier making reservations for smaller parties of 1 or 2 compared to groups of 3-4 or more.
TPEI SCORE: – 33 Worst. Idea. Ever.
This was definitely a month where Boarding Groups got a lot of attention. Alicia Stella, who most recently defended PizzeRizzo in the SATURDAY SIX series Theme Park Hills To Die On, had a brief summary of her thoughts once the news of Remy's Ratatouille Adventure came out.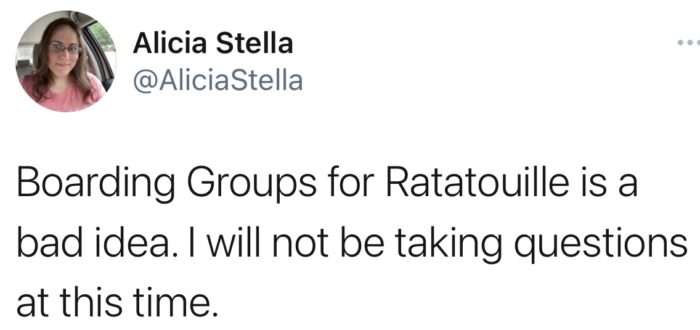 Now my family from New Hampshire had recently taken a trip to Disney and Universal earlier in August. Because I was traveling to New Hampshire myself later in the month, I could only spend a short amount of time with them in Orlando and I chose to do Universal with them. They did text me how their day was going while at Disney's Hollywood Studios, including this reaction after trying to get a Boarding Group for Star Wars: Rise of the Resistance.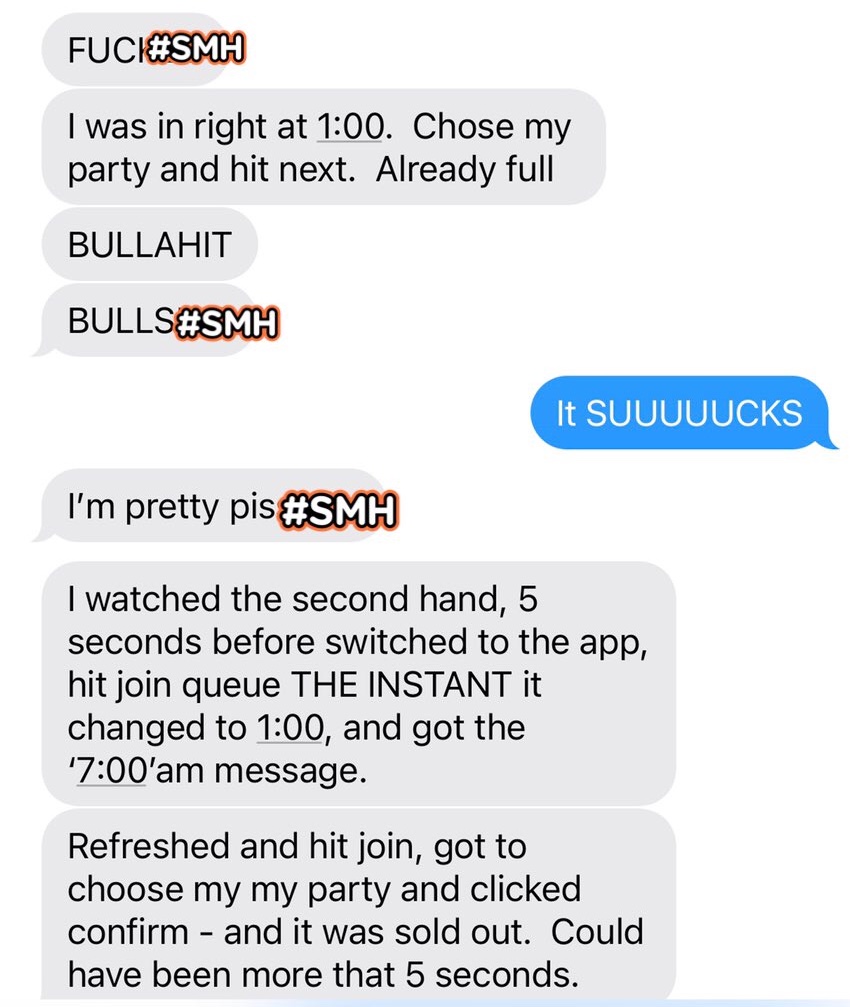 Any time you post a negative thought on Boarding Groups on social media, a particular group of Disney Die Hards will come out and will defend Boarding Groups as if their life depended on it. Usually, these are the people who visit theme parks often and in smaller groups, so they know all the ins and outs about how to get a Boarding Group "easily" and shared all their tips with Alicia. Of course the very fact that there are like 1,000 "tips" on how to get a Boarding Group just shows how insane the process is to an average person who isn't consumed with theme parks like we all are.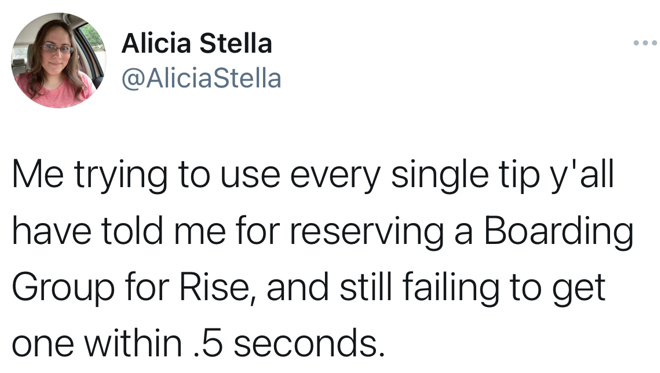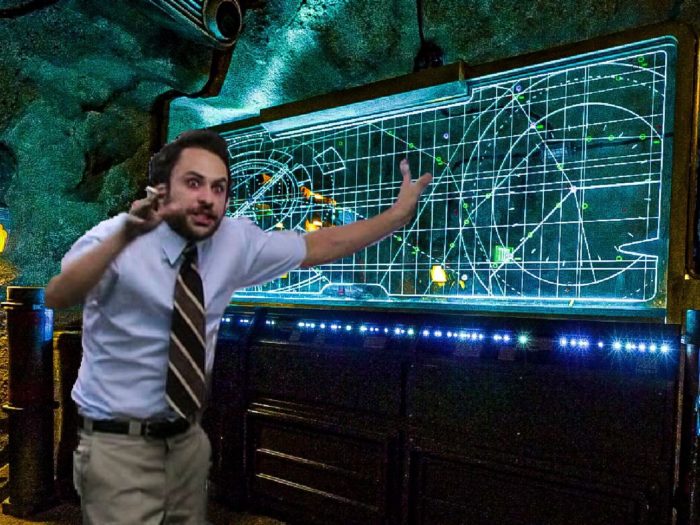 *WHAT IF… Begins on Disney+
Let's get to some really good news as this month brought the debut of the WHAT IF… series on Disney+. As a long time comic book fan, I have always loved the WHAT IF… series from Marvel, but was skeptical how it would translate to people who only know these characters from the Marvel Cinematic Universe. After the first episode, I was blown away and that seems to be the general reaction from most people who have watched. The art style is INCREDIBLE and the fact that so many major names agreed to do voices is bonkers. Usually on stuff like this you get the low tier people at best and the major names are nowhere to be seen, but WHAT IF… has almost every major person involved and the ones they don't have sound perfect as well. (Compare the Steve Rogers in episode 1 compared to the Fake Hermonie that Universal used for the Hogwarts Express.)
What has me extra excited is that each episode has somehow topped the previous one. Just a monster home run from Marvel and has me looking forward to each Wednesday when a new episode drops.
TPEI Score: + 5 A must watch for MCU fans.
Social media user @WDWManimal also used the WHAT IF… concept in an interesting way to spark theme park discussion, including this topic.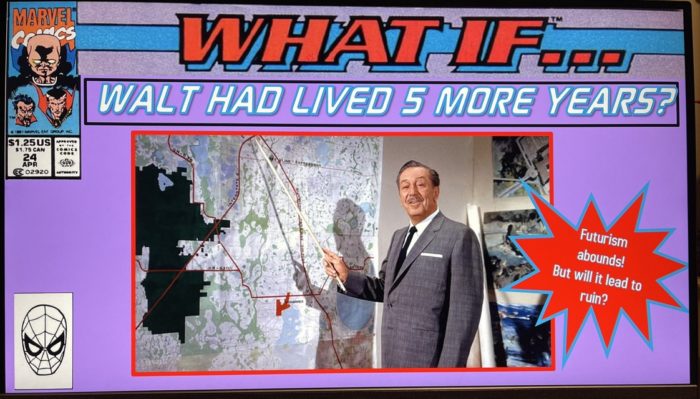 *NBA Experience Closes For Good
Heaven needed an empty building.
This was one of those few things that EVERYONE saw coming from a mile away except apparently Disney. The most frustrating part of this story is that to make way for the NBA Experience, DisneyQuest was shuttered. DisneyQuest had the potential to be THE coolest thing in Walt Disney World, and instead was left to languish by management who just liked the easy money it generated but had no interest in making it better. Imagine a place where you could use VR to relive extinct WDW attractions, to play actual Fix It Felix arcade games, and have dining experiences based on video game worlds? Seems like an insane idea to get ride of a video game venue when your competitor down the street is not too far away from reigniting video game mania in Florida once Super Nintendo World opens at EPIC Universe.
TPEI Score: + 38 Good riddance.
Let's take a quick look back at the only interesting memory in the history of the NBA Experience. A 2019 Theme Park Turkey of the Year nominee, the "Grand Opening" of the NBA Experience  was an all-timer as Disney expected so many guests to swarm the festivities that they set up viewing stations in the nearby AMC theater. Instead, no one showed up. Even weirder, Bob Iger – who was running Disney at the time – showed up to the opening of the NBA Experience but did NOT show up for the opening of Star Wars: Galaxy's Edge in Disney's Hollywood Studios that very same year. Some have suggested that the NBA Experience existed solely to soothe the ego of Iger himself, who loved the concept. We may never know, but one thing is for sure, years from now people won't believe this venue actually existed and will be convinced those of us who describe it and just hallucinating some fever dream.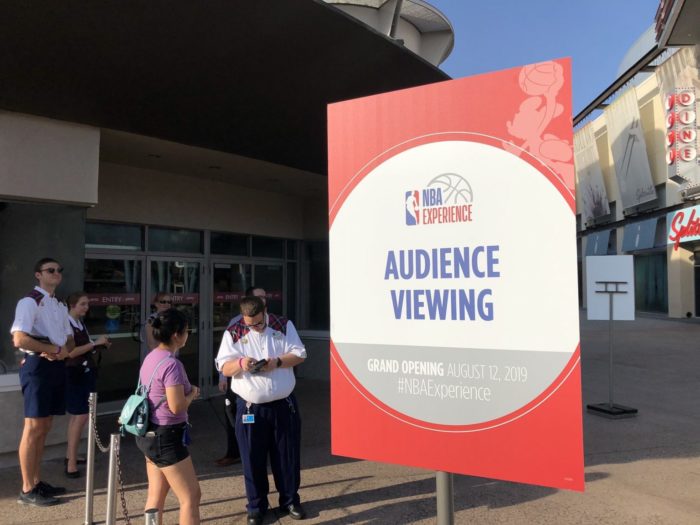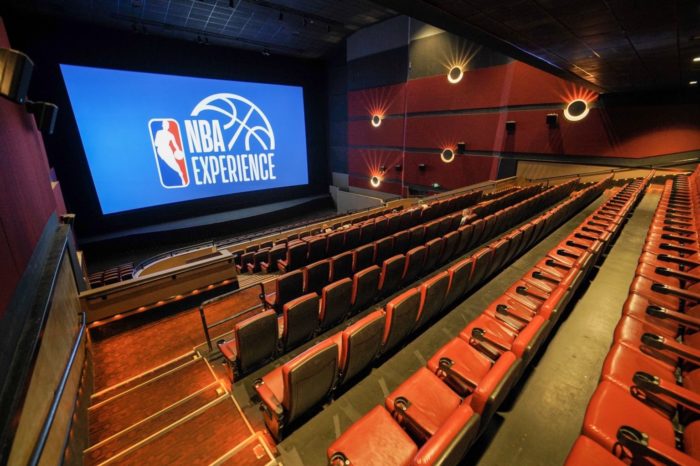 So what can Disney Springs do with the NBA Experience building now?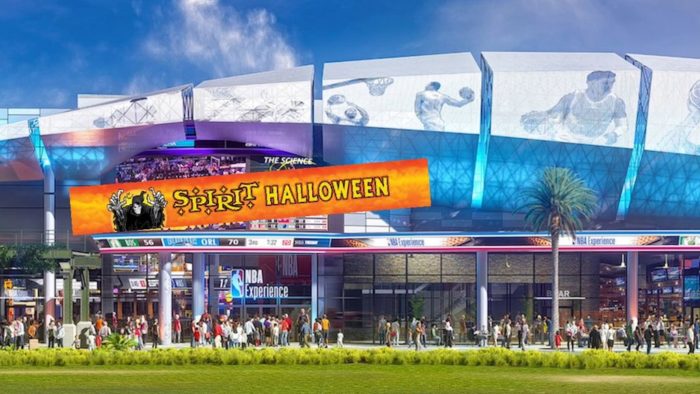 "We're gonna need a bigger dumpster…"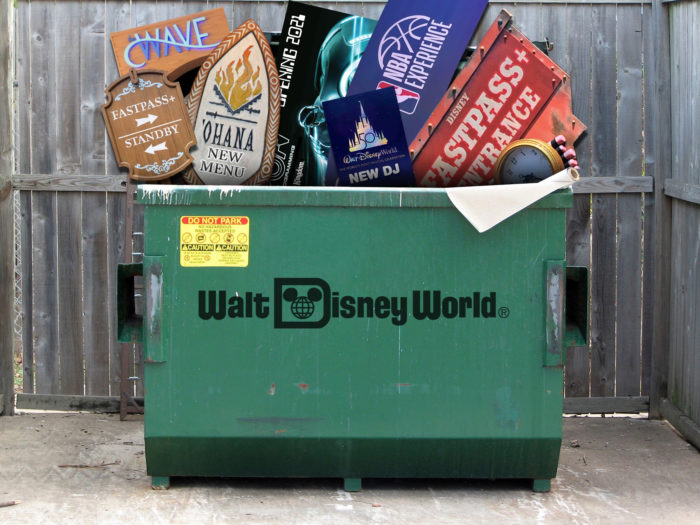 *Disneyland Gangs
Pretty much once a year the concept of Disneyland "gangs" goes viral because someone from out of the theme park community discovers that they exist and can't wait to show the world. Such is the case of this tweet from early August: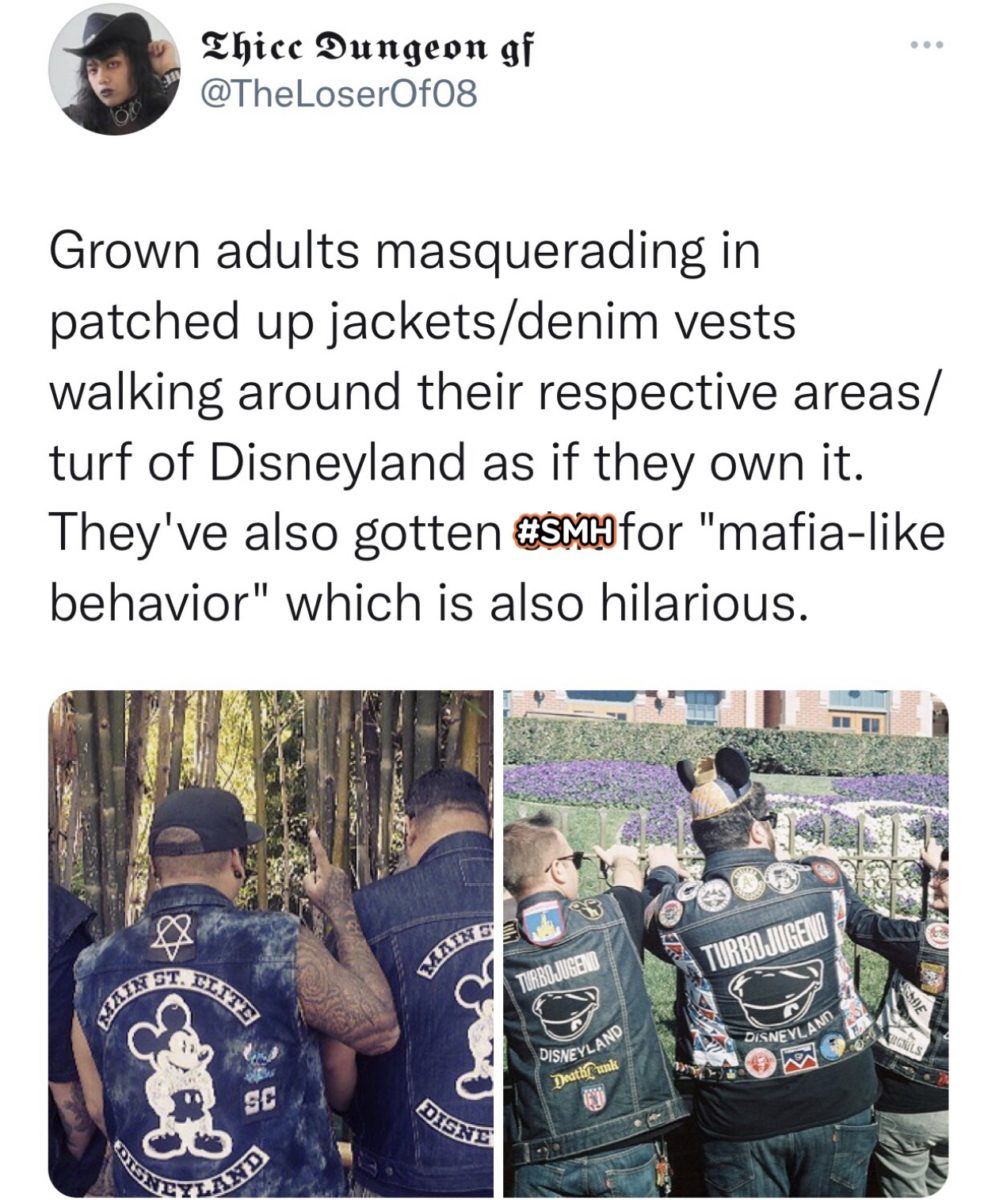 We have talked about the Disneyland "gangs" on the SATURDAY SIX several times and they are pretty harmless. There is nothing wrong with being invested in something you personally love, and the biker gang look more fits in with a theme park fan community that dates back to the 1950s unlike us in Florida. It's something strange to see at first, but so is stuff like Dapper Day. It's not something perfectly normal, like bringing your Disney plush to restaurants and taking pictures of them, so of course non-theme park fans are going to be taken aback. Personally, I'd take 1,000 Disneyland "gang" members in the park before one eBay reseller.
TPEI SCORE: It's a wash. For those that don't like them, it looks like Disney is trying to get rid of all annual pass holders on both coasts anyway.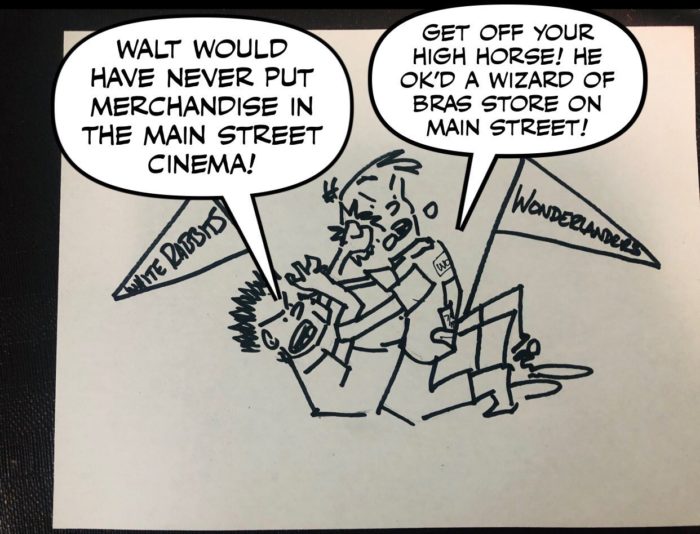 Disneyland isn't the only theme park with "gangs." The Universal Orlando Resort has the SATURDAY SIX approved Sons of Bananarchy.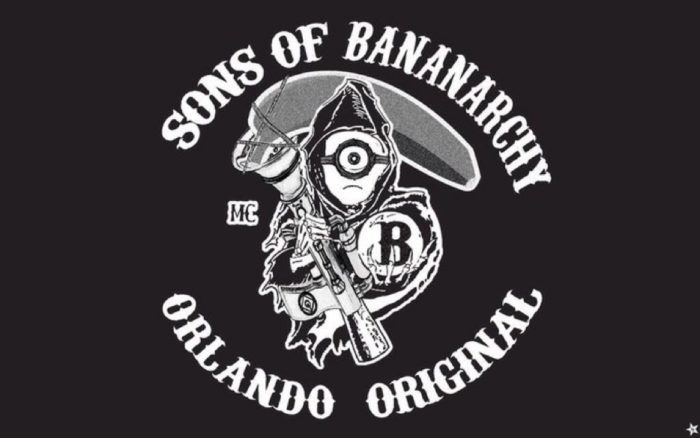 As well as The Trained Dragons, whose members include Alicia Stella, Scott Walker, and Tommy Hawkins.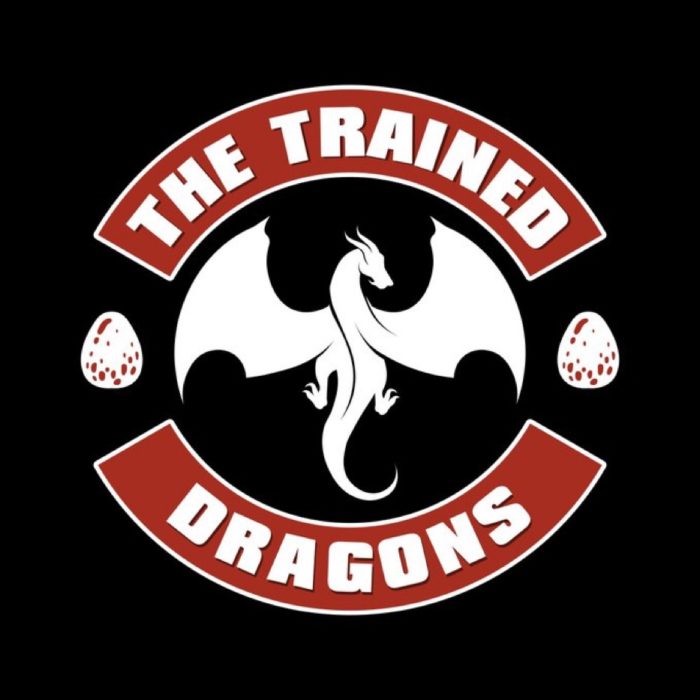 *New Disney Attraction Little Golden Book
Well this was a nice surprise, a new Little Golden Book based on SPACE MOUNTAIN is set to be released early next year. (I've already placed my pre-order.) Now Disney and the Little Golden Book series go way back, but recent history has had several books released focusing specifically on theme park attractions including its a small world, Jungle Book, and the Haunted Mansion. I had actually planned on doing a special SATURDAY SIX dedicated to them in the near future, but now may wait until the Space Mountain book is released.
TPEI Score: + 7  I think we need to do a Little Golden Book on Star Wars: Rise of the Resistance Boarding Groups, but I think that one will have to be written by Stephen King or Clive Barker.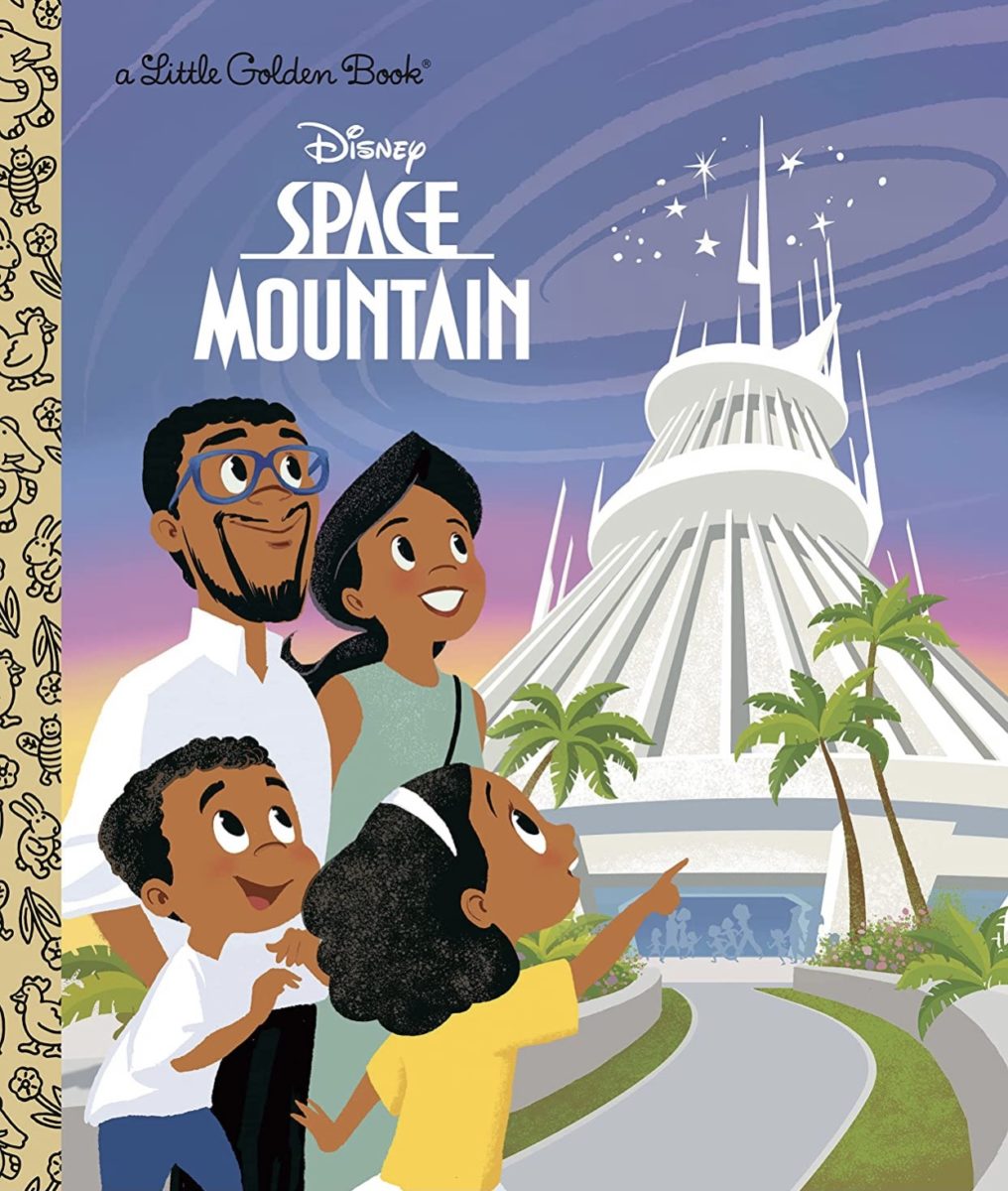 Now, I'm not saying TouringPlans' own SATURDAY SIX inspired all these recent attraction based Little Golden Books, but I'm not not saying it either…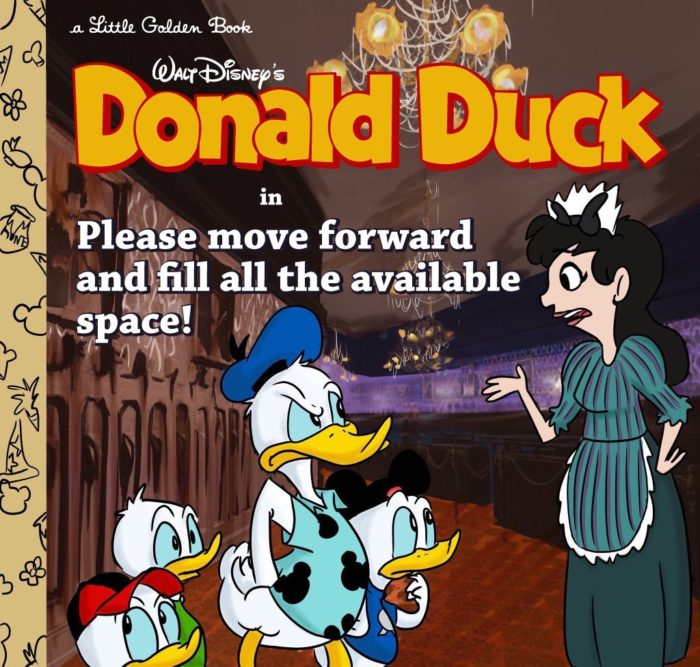 *Can't You Read The Sign?
Another month, another entrant into the Disney Signage Hall of Shame.
TPEI Score: – 1 Actually I think the rules below are the official rules for FunSpot America.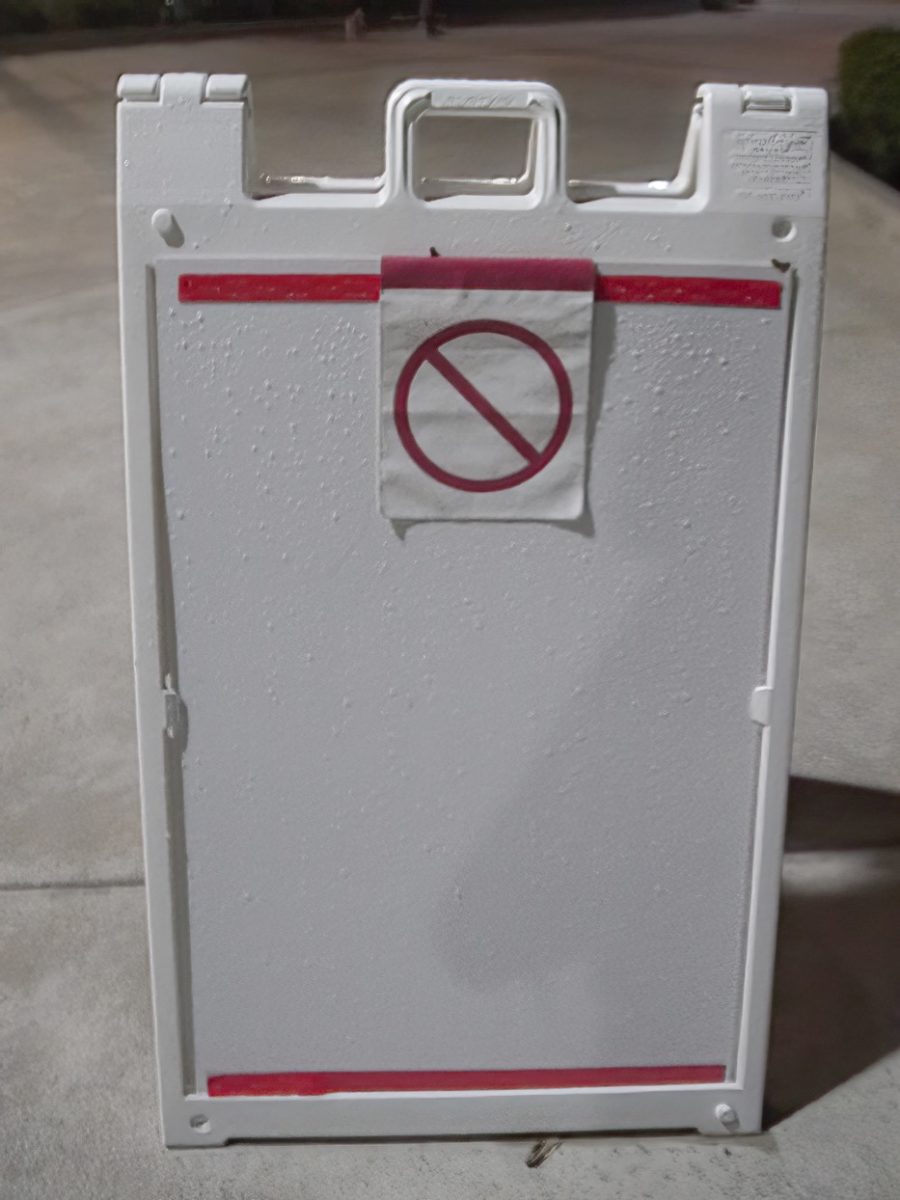 *Your Monthly Taste of the Disney Outlet Stores.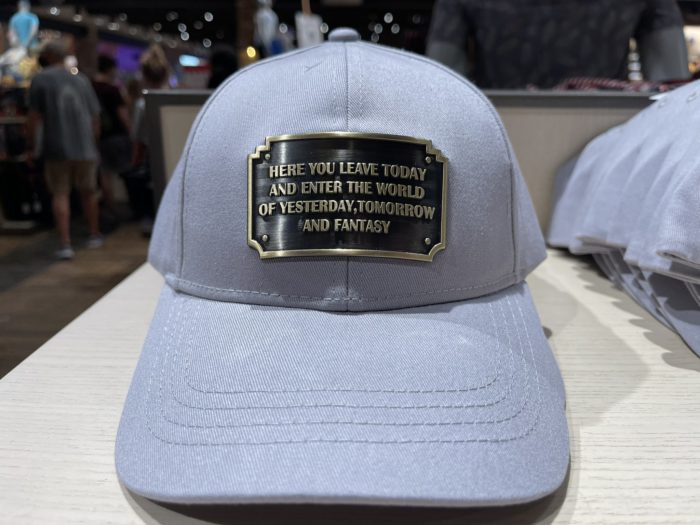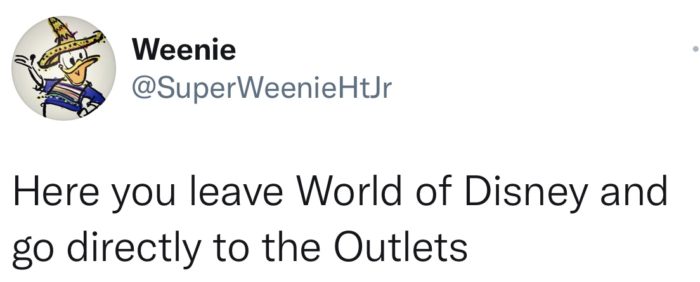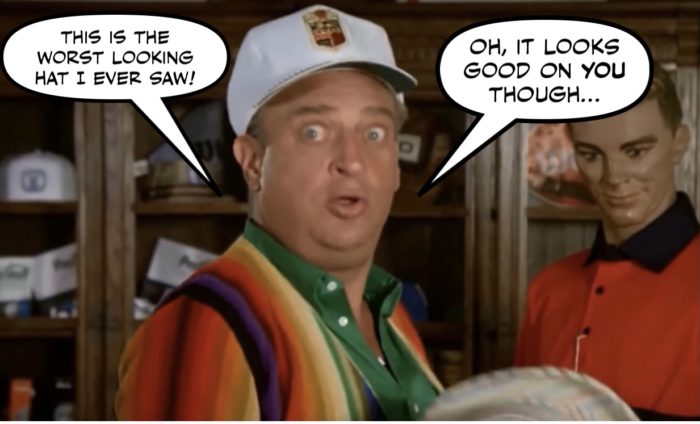 @SonderQuest Spotlight
This month we present two drawings from artist @SonderQuest as they related to attractions which both closed four years ago this month. Ellen's Energy Adventure (née Universe of Energy) at EPCOT and The Great Movie Ride at Disney's Hollywood Studios are examples of rides that Disney can do better than EVERYONE. To me, rides like them are quintessential Disney and it is a shame that they are being replaced (and that's coming from someone who loves Mickey's Runaway Railway and can't wait for the Guardians of the Galaxy attraction at EPCOT).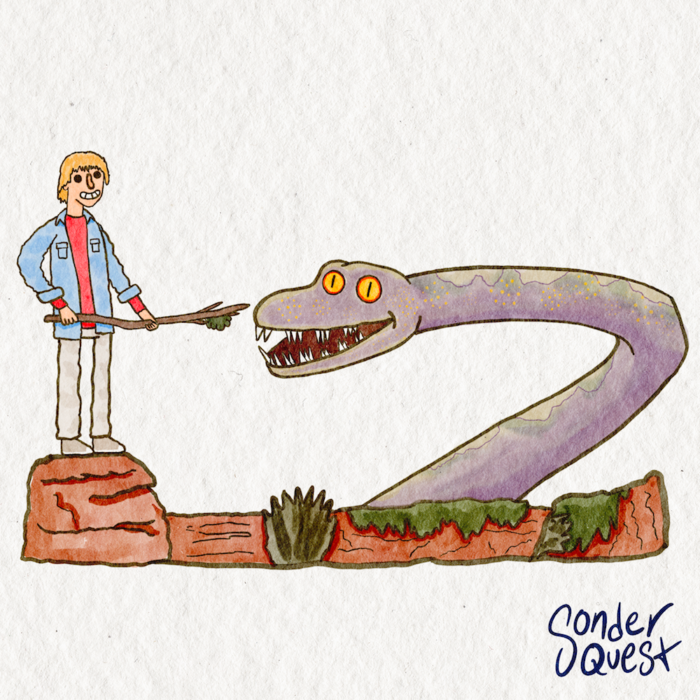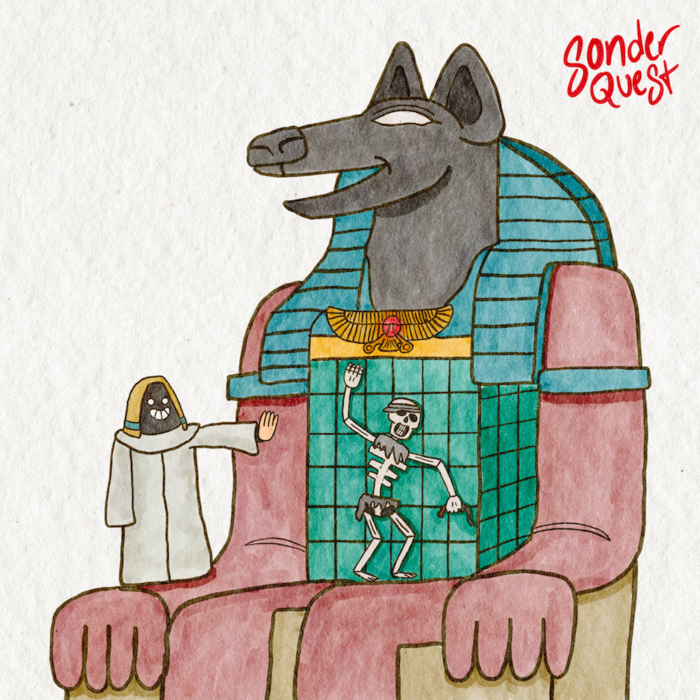 Last week's Wrestling Enjoyment Index: 52
This week's net change: – 78
Current enjoyment level: -26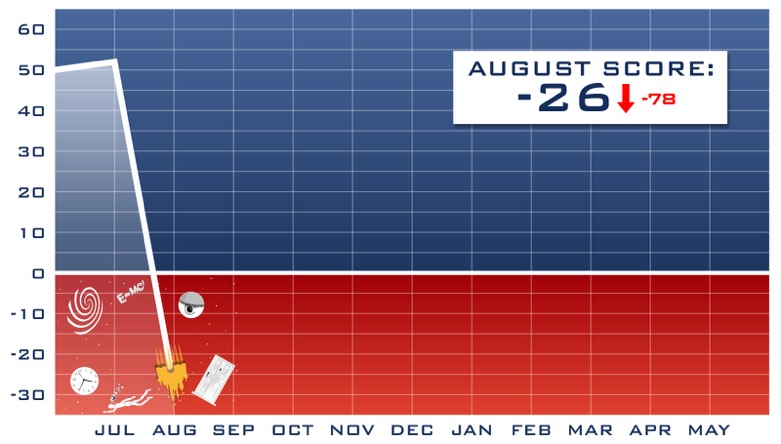 Not looking good folks, but Spooky season is here and I have a feeling business is about to pick up. See you next month!!
Writer Derek Burgan, when not cleaning Len Testa's pool, can be found reading comic books, watching professional wrestling, and taking his dog Bacini to Universal and Disney. organizing his various Tsum Tsums in alphabetical order. He will not, we repeat not, be found at a Disney Outlet Store. An official DisTwitter Influencer, you can interact with him @derekburgan
Digital Artist Scott Walker hails from Scotland and is the fourth most famous person from this country following Craig Ferguson, Gerard Butler, and Shrek.
Digital Artist @HackermanJoe has been faithfully adhering to the stipulations in the restraining order placed on him by Adam Sandler, yet still finds the time to perform the Dunkaccino song at least three times daily.