Disney Park Strengths and Weaknesses: The Magic Kingdom
Are you a Disney Park critic? I know, it's hard to be critical of anything Disney (at least I think so), but even I have to admit that I've experienced a few things that some parks don't do as well as others. Of course, there's also a number of things that each park does very well! Today, I'm breaking down Disney Park Strengths and Weaknesses with a focus on the most magical park of them all: the Magic Kingdom.
The Magic Kingdom Park first opened on October 1st of 1971. While inspired by the original Disneyland Park, the Magic Kingdom was bigger, featured a whole new land known as Liberty Square, had a much larger castle as its centerpiece, and was only the start of the ultimate vacation kingdom which is Walt Disney World.
The Magic Kingdom is home to six themed lands: Adventureland, Liberty Square, Frontierland, Fantasyland, Tomorrowland, and Main Street, U.S.A. In 2012, New Fantasyland opened at the Magic Kingdom and, in addition to the classic Fantasyland offerings, now has areas themed after the Beauty and the Beast film, a Seven Dwarfs Mine Train coaster, Storybook Circus with two Dumbo the Flying Elephants, and the Under the Sea – Journey of the Little Mermaid attraction housed in Prince Eric's Castle!
So let's start with the Magic Kingdom's best points, shall we…
Strengths: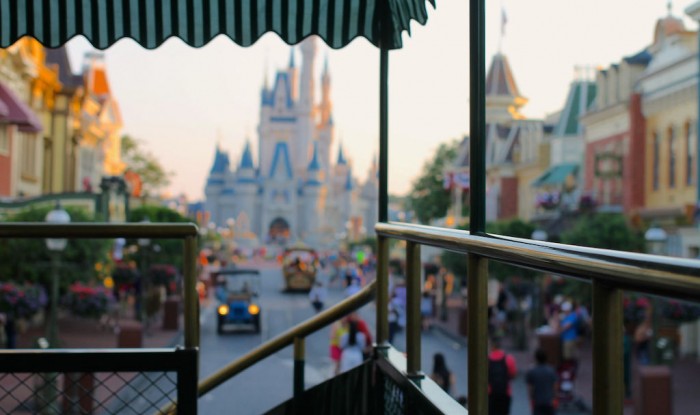 Iconic Attractions – When you think of Walt Disney World, attractions such as Pirates of the Caribbean, the Mad Tea Party, Haunted Mansion, Space Mountain, and "it's a small world" is usually what comes to mind. They are synonymous with the Walt Disney World experience and an expression of that Disney magic. Therefore, there's rarely ever a question about whether or not visit the Magic Kingdom because its iconic attractions make it a must-do, a luxury that other Disney Parks have never been quite able to equal.
Timeless Appeal – While Walt Disney never saw the completion of the Magic Kingdom, his fingerprints are all over the park. It was inspired off of the original Disneyland Park in regards to the general layout, the number of similar attractions, a castle at its center, and the Main Street, U.S.A. entry. In short, so much of what makes up the Magic Kingdom came from the mind of Walt and his ideas and projects had that timeless appeal, meaning that they transcend time and generation and fads. It truly is a rare thing in today's rapidly modernizing world for attractions thirty years old or more to still fill queues, such as Peter Pan's Flight and the Jungle Cruise and Space Mountain. It's also rare for characters who are decades old to still have merchandise on the shelves and lengthy lines for autographs, but that is certainly reality at the Magic Kingdom. Basically, this park never gets old! That fact is one of the Magic Kingdom's greatest strengths and it's why people will keep passing through the turnstiles, year after year, and bringing their kids and then their grandkids to relive it for themselves and to introduce it to the next generation.

Seasonal Events – The Magic Kingdom is the best park to visit for a special event or holiday celebration at the Walt Disney World Resort. Each fall and winter, the park sets aside certain nights for ticketed events such as  Mickey's Not So Scary Halloween Party and Mickey's Very Merry Christmas Party. The grandest New Year's fireworks display, Fantasy in the Sky, also takes place at the Magic Kingdom and is my personal favorite fireworks display of the year. Disney's Celebrate America – A Fourth of July Concert in the Sky is truly spectacular, and patriotic, and will permanently ruin you when it comes to local Fourth of July fireworks display for life! Finally, the Magic Kingdom is also where the 24- Hour Celebration has been held the past several years, a relatively new event where guests can spend a full twenty-four hours in the most magical park of them all with characters, dance parties, special treats, and exclusive merch. While not widely advertised, the park also knows how to acknowledge other holidays, such as Easter or Valentines Day, through special treats and character outfits and more.
Magical Variety – In order to be a theme park, a park must have a theme. The Magic Kingdom, however, has a variety of themes. I mean, the park is themed after the Old West, fairy tales, the future, the exotic jungle, early America, and even a turn-of-the-century small town! Basically, this park packs it all in so there's something for pretty much every audience. That's definitely a park strength, don't you think? The Magic Kingdom also offers more attractions than any other Disney World Park. In fact, here at Touring Plans, we have Ultimate Touring Plans for those crazy enough to attempt to experience all the attractions at the Magic Kingdom in a single day and a Hall of Fame for those who have been able to actually accomplish it! If that wasn't all when it comes to variety, the Magic Kingdom also has three parades, an impressive number of quick service and table service dining experiences, dozens upon dozens of shops, and a vast multitude of characters to meet!
Counter Service Dining – I've complained in past articles about the mediocre menus of certain counter service spots around Walt Disney World, and while the Magic Kingdom has a few that I prefer to skip, the park also has a number of my go-to spots. At the top of my favorites list is always Columbia Harbour House in Liberty Square. I love the seating, the location, the atmosphere, and, especially, the menu which ranges from traditional chicken strips to lobster rolls and some of the best Clam Chowder I've ever had! Next, there's Sleepy Hollow Refreshments which also happens to be in Liberty Square and is home to special waffle sandwiches. The Magic Kingdom also has Casey's Corner on Main Street, U.S.A., which does offer traditional theme park food like hot dogs and French fries; but trust me, it's soooo good! Of course, my list wouldn't be complete without the most incredibly themed restaurant on Disney property, the Be Our Guest Restaurant. It's a counter service restaurant for breakfast and lunch, but then becomes a table service restaurant for dinner. Note: The Be Our Guest is currently the only Magic Kingdom counter service restaurant which takes reservations and they can be difficult to get without advance planning.
The last counter service spot on my favorite's list is Gaston's Tavern, and it really does look like the inside of the tavern in Disney's Beauty and the Beast film. Apart from its immersive atmosphere, Gaston's is where I go for a giant cinnamon roll breakfast after I've grabbed a Starbucks coffee at the Main Street Bakery. But wait! I know I said that Gaston's is the last on my favorites list, but I can't go without mentioning Aloha Isle over in Adventureland. While Aloha Isle is more of a snack stand than a counter service restaurant, it's still listed as a counter service online so technically it counts! You see, Aloha Isle is the only place in the Magic Kingdom, and one of the few places on Disney World property, to get a cult-favorite treat: the Dole Whip! Guests who haven't been to the park recently show know, however, that Aloha Isle has moved from its original location across from the Swiss Family Treehouse to behind the Magic Carpets of Aladdin.
Live Entertainment – The Magic Kingdom is definitely the Disney World Park for parades, and it doesn't just offer one but three! Festival of Fantasy is the daily afternoon parade and features a fire breathing Maleficent dragon and some of the most fantastic floats I've ever seen. The nightly parade, the Main Street Electrical Parade, is a classic and absolutely charming. Then there's the Move It! Shake It! Dance & Play It! Street Party which takes place a couple times per day. Fortunately, parades are just the start of the Magic Kingdom's live entertainment! The park also offers the iconic Dapper Dans, the Dream Along with Mickey show at Cinderella Castle, the Main Street Trolley Show, the Citizens of Main Street, Captain Jack Sparrow's Pirate Tutorial, and the Magic Kingdom Welcome Show which greets guests first thing in the morning, and that's only the start. After all, I haven't even talked about the characters yet! My personal favorite characters to meet with at the Magic Kingdom are the Tremaine Family from Disney's Cinderella who can usually be found in Fantasyland, Tiana from The Princess and the Frog over in Liberty Square, and several times I've seen Peter Pan running to and from a photo area at Peter Pan's Flight in Fantasyland.
Weaknesses
Table Service Restaurants – The Magic Kingdom does offer several fantastic table service restaurants. For starters, there's Cinderella's Royal Table located inside of Cinderella Castle, as well as Liberty Tree Tavern in Liberty Square, the Crystal Palace on Main Street, U.S.A., and the Be Our Guest Restaurant in Fantasyland. Then there are some okay restaurants, such as Tony's Town Square and the Plaza Restaurant, both of which are on Main Street, U.S.A. But really…that's about it. Now that may sound like a decent amount of restaurants to choose from, but here's the problem. Cinderella's Royal Table, due to its location and the fact that it's a character meal, is very expensive and difficult to get reservations for if you don't book well enough in advance. Be Our Guest is also very difficult to get into as well. This means that I really have only two possible options for a memorable restaurant-style meal at the Magic Kingdom if I haven't booked reservations months in advance, and those two options are Liberty Tree Tavern and the Crystal Palace as Tony's and the Plaza, again, are just okay and not always worth the splurge. Fortunately, I think Disney noticed this and recently opened the Jungle Navigation Co. Ltd. Skipper Canteen, themed after the classic Jungle Cruise restaurant in located in Adventureland; but still, I wouldn't complain if another restaurant was in the works or maybe an expansion of one of the park's more popular establishments?
Removed Location – Of all the parks at Walt Disney World, the Magic Kingdom is located the farthest away from the rest. In fact, if you look at a map of Walt Disney World, you may be surprised at just how removed it is from the rest of the resort. This is why I try to allot extra travel time when hopping on a bus to the Magic Kingdom, or use the Monorail when park hopping over to Epcot. This is why the splurge on a Magic Kingdom Resort can be worth it for some guests; but they too may encounter the transportation hurdle when traveling to the other Disney World Parks. Anyway, the Magic Kingdom Park is also removed in regards to parking. Unlike other theme parks, the parking lot is not near the entrance but rather across a lake! Yes, guests who drive to the Magic Kingdom must park at the Transportation and Ticket Center and either take a Monorail or a boat to the park. That travel time is something you should plan for as well, especially if it's a busy day. Now some guests may not see the fact that you have to cross the Seven Seas Lagoon as a park weakness, and in some ways, I would agree with them! I kind of like the fact that the Magic Kingdom is sort of removed from the world and you have to come to it and not the other way around. It makes it even more special. Also, that Monorail or boat ride from the Transportation and Ticket Center to the park entrance helps guests to decompress from hustle and bustle and only heightens their anticipation! All in all, the park's removed location may be a weakness in regards to the ease of reaching it, but possibly a weakness that serves a purpose? Let me know what you think on this one.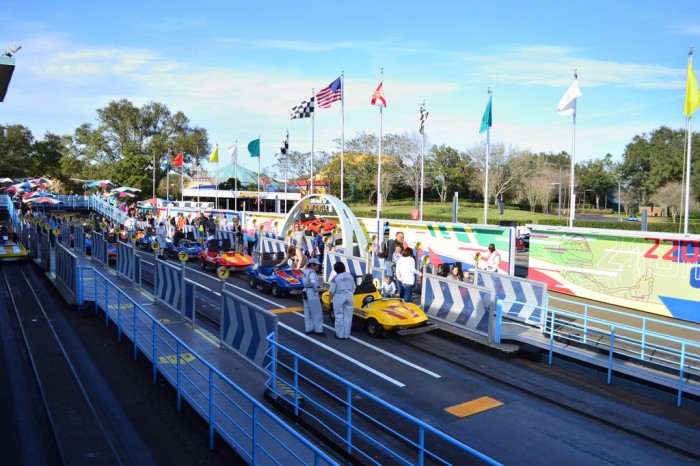 Tomorrowland – Of all the lands at the Magic Kingdom, I feel that Tomorrowland is the weakest and therefore a park weakness. The land has always been a problem, and not just at Walt Disney World but also at Disneyland as well. After all, how do you keep a land fresh and exciting when the future is constantly changing? The Magic Kingdom's Tomorrowland has a retro-futuristic style these days, which I think works pretty well and looks great at night; however, some of the attractions and décor are lacking in comparison to the other Magic Kingdom lands. While I know some guests love the Tomorrowland Speedway, I have never felt that it had a great theme, any originality in comparison to similar attractions at other theme parks, or was even that futuristic. Secondly, there's Stitch's Great Escape, which is probably one of the most hated attractions at Walt Disney World simply because it's just not great but stays open year after year. I love competing with my group on Buzz Lightyear's Space Ranger Spin, but the attraction is outdated, especially when compared to Toy Story Midway Mania over at Hollywood Studios, and many of the triggers are currently broken. Finally, I can't think of a single place in Tomorrowland that I actually go to eat at on purpose. I do love the PeopleMover, Space Mountain (if they would replace the soundtrack and bring back the asteroids), and the Carousel of Progress, but the rest of the land is need of an overhaul in order to stand shoulder to shoulder with the other Magic Kingdom lands.
Crowds – As this park is synonymous with the Walt Disney World experience, the Magic Kingdom is typically the busiest park. During the most crowded times of the year, such as Christmas and New Year's, the Magic Kingdom may have to even limit the number of guests coming in when it nears capacity. If you're looking to avoid such crowded dates during your next trip, be sure to take a look at the Touring Plans Crowd Calendar. Also, the Magic Kingdom is home to some of the worst bottlenecks at Walt Disney World, particularly in Fantasyland between Peter Pan's Flight and "it's a small world." Tomorrowland is another space where the human traffic jams are common, as is Main Street, U.S.A.
Lack of Thrill Rides – Now this weakness is a matter of opinion; and honestly, I'm a little on the fence about it myself, but I'm listing it so that you can hash it out for yourself. Okay, so some guests complain that the Magic Kingdom doesn't offer many attractions for thrill-seekers and is mostly for kids; and to some degree, that is true. The majority of the attractions in the Magic Kingdom Park are on the tame side so that all members of the family, young and old, are able to enjoy it. But here's where I disagree. The point of the Magic Kingdom is to be a place where all members of the family can enjoy time together. Secondly, there are several attractions which I consider to be thrill rides, such as Splash Mountain with its 5-story drop, Space Mountain which still makes me scream each time I ride, and even Big Thunder Mountain Railroad which, while mild in comparison to most coasters, is still surprisingly quick and intense at points!But still, I can't think of a single attraction at the Magic Kingdom that gets my pulse pounding quite like the Twilight Zone Tower of Terror or Rock n' Roller Coaster at Hollywood Studios, or even Expedition Everest at Disney's Animal Kingdom Park. I also think that it wouldn't hurt the Magic Kingdom to possible add something for older kids, teens, or fellow thrill junkies like myself, as Splash Mountain was the last semi-intense ride experience that was added to the park. I know some may think that the Seven Dwarfs Mine Train counts as a thrill ride, being a coaster and all, but the ride experience itself is so tame that I must disagree. Again, let me know what you think about this one. Weakness or no?
The good news is that I believe Magic Kingdom has more strengths than weaknesses, and did you really think I would say anything different? Honestly, this park was difficult when it came to categorizing its strengths and weaknesses because it is, after all, the Magic Kingdom and I almost felt like I was committing sacrilege! I also felt a little divided on whether certain expressed weaknesses were actually weaknesses and that's why I want to hear from you. What is your opinion of my list of Magic Kingdom Park strengths and weaknesses? Do you agree or disagree? Do you have a strength or weakness to add to the list?